Rajasthan is the land of culture, history, architecture, sand, spices and mouth-watering food. The state is located in the western part of the country and it has the availability of a vast range of spices. The state has had a very rich royal heritage, and everything about the state is royal from the palaces, the history and the food. People from all across the world come to Rajasthan to learn about the state's history and try some of the tastiest dishes from the state. The best way to enjoy your stay in the state is by trying the local food. If you are in India, ditching fancy restaurants for streetside local food is not really a bad idea.
Rajasthan is a big state and thus, there are a lot of eating options and every corner of the state has something to offer. From traditional Dal Bati Churma to Mawa Kachori, Rajasthan has a lot of dishes to keep you full. I've compiled a list of 9 such mouth-watering dishes that you must try during your visit to the royal state.
Ghevar
Ghevar is a famous sweet dish that has gained popularity all across the country. But if you are a fan of real taste, it's better to head to Rajasthan. It is a special kind of sweet dish that is prepared by blending flour, milk and ghee. It is a round-shaped dish that is then immersed into sugar syrup and finally topped with almonds, pistachios and saffron. Special moulds are used to prepare the dish. Plain Ghevar, Malai Ghevar and Mava Ghevar are three commonly available types of the dish. 
Gatte Ki Sabji
Gatte ki sabji is a traditional curry dish from Rajasthan that can be used as an alternative for paneer. Balls made of gram flour are fried or steamed. These balls are cooked in curd gravy and traditional Rajasthani spices are added for a unique taste. The texture of the curry is generally thick and usually served with flatbread.
Dal Bati Churma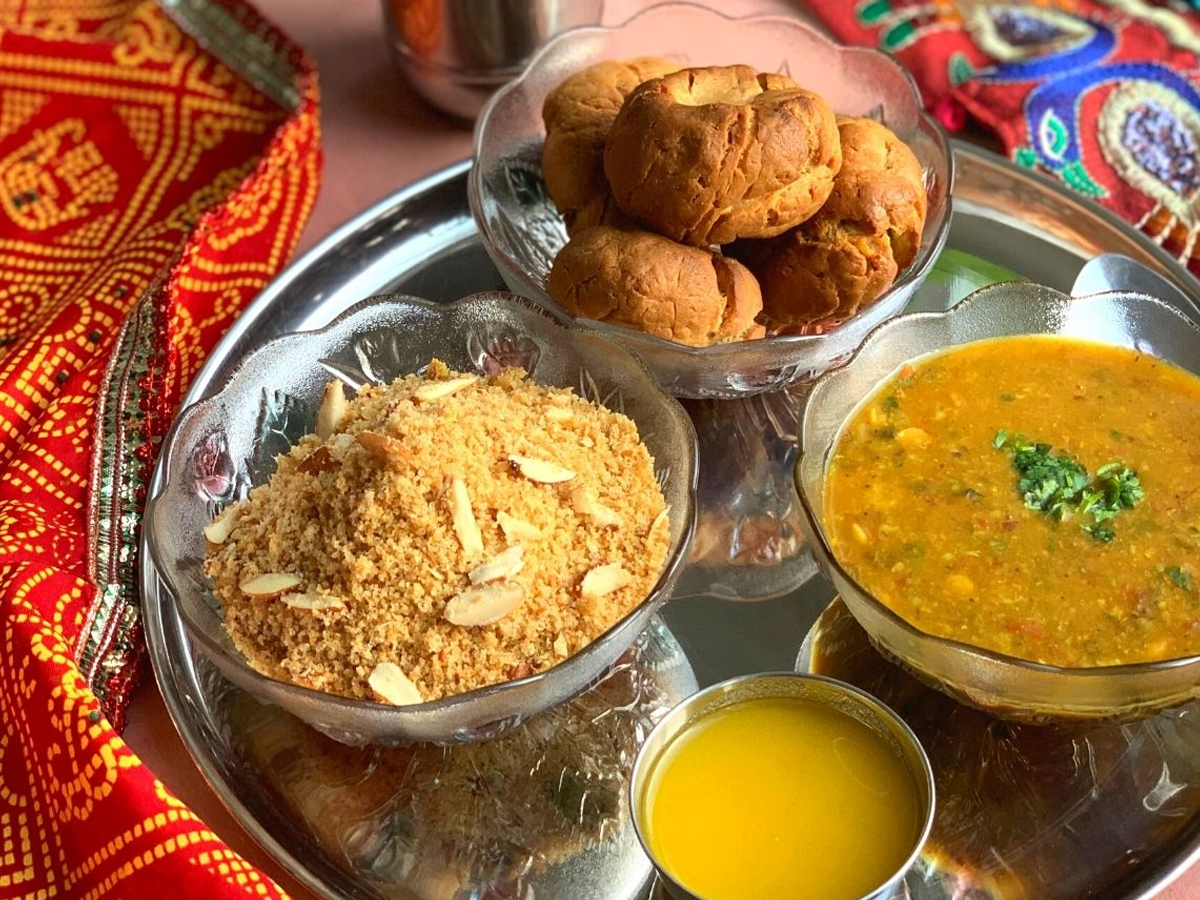 Dal Bati Churma is one of the most famous Rajasthani dishes. Batis are hard round-shaped dumplings prepared from whole wheat flour that is roasted over firewood. Batis are hard from outside and softer from inside. Batis are served with dal which is cooked with spices. Different varieties of lentils are soaked in water overnight and prepared the next day. Churma is prepared by crushing bati and dousing it in ghee. The churma is then mixed with sugar or jaggery.
Ker Sangri
Ker Sangri is a special kind of pickle mainly available in Rajasthan. Kery is a wildberry that has a pleasant taste. Similarly, Sangri is prepared from dried beans of Khejri. Ker and Sangri are fried together along with some spices to prepare the pickle. It is a side dish that can be served with any flatbread. However, it really goes well with Bajra Roti.
Kachori
Kachori is available all across the country but Rajasthan undoubtedly has the biggest variety of Kachoris. It is a breakfast diet available all across the state in small and big stalls. Kachori is a round-shaped fried puff that is usually stuffed with onions, cooked potatoes and spices. These Kachoris are fried until they are crisp. They are generally served with mint chutney or other chutneys. A sweet version of kachori is also available in the state that is called Mawa Kachori. It is stuffed with khoya and dry fruits. 
Also Read, 8 South Indian Dishes That Are Worth Devouring
Mirchi Bada
Just like Kachori, Mirchi Bada is another famous snack available in Rajasthan. If you want to have the best Mirchi Badas, head to Jodhpur. Potato and chillies are coated with gram flour and fried till they turn golden brown. The spicy snack is served with mint chutney and tomato sauce across the state.
Bajra Ki Raab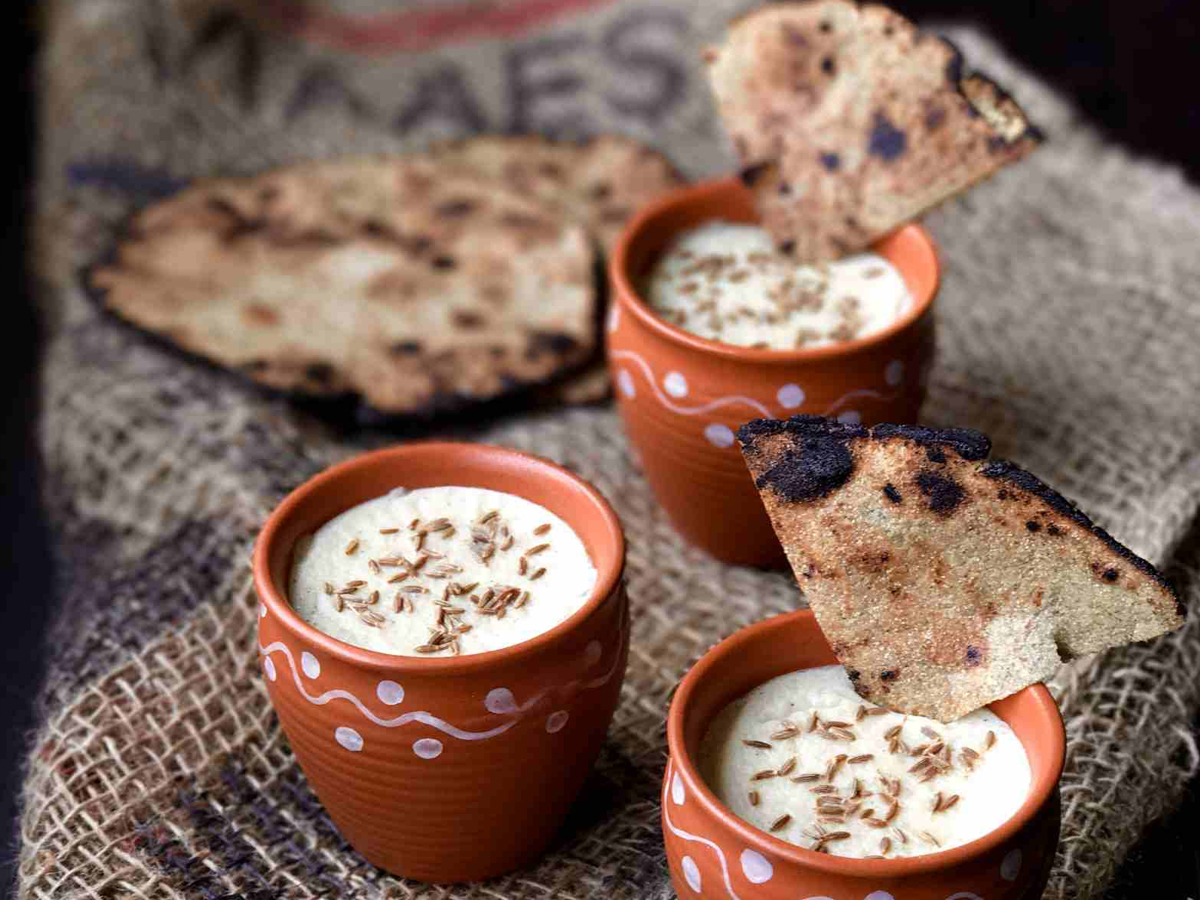 Bajra Ki Raab is another exotic dish from the royal state that will surely make you lick your fingers. It is a really healthy dish that is mainly served during the winters. The dish is prepared with bajra, ghee, and warm ginger juice. The dish contains rich amounts of iron and magnesium and is really helpful for weak people. It not only fulfils the taste buds but also provides you strength.
Churma Ladoo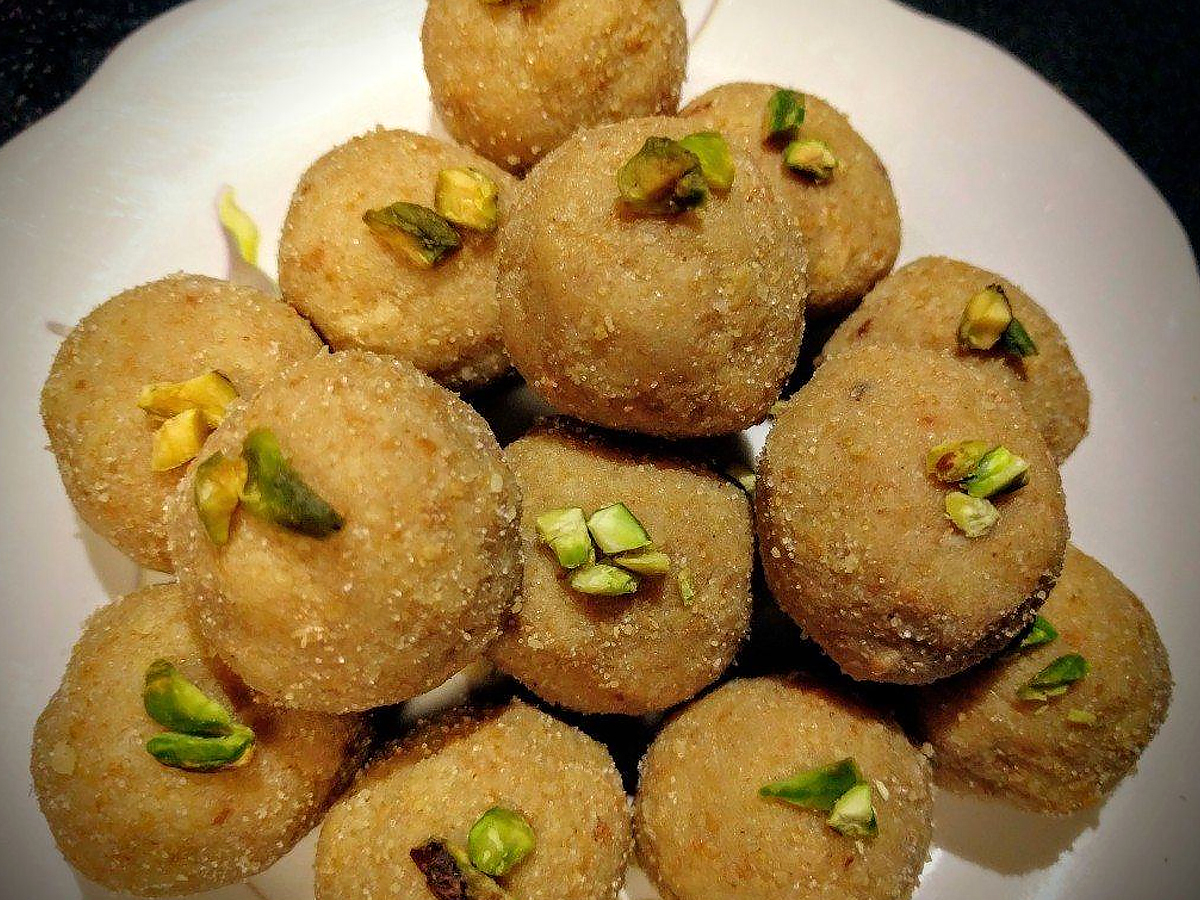 Yes! Rajasthan is known for its spices but it also has a vast range of sweet dishes. It is a famous Rajasthani dish that is prepared with a blend of wheat, flour, jaggery and desi ghee. The blend is made into round ladoo shapes and garnished with poppy seeds. It is a dish that is mainly prepared during the festival seasons.
Methi Bajra Puri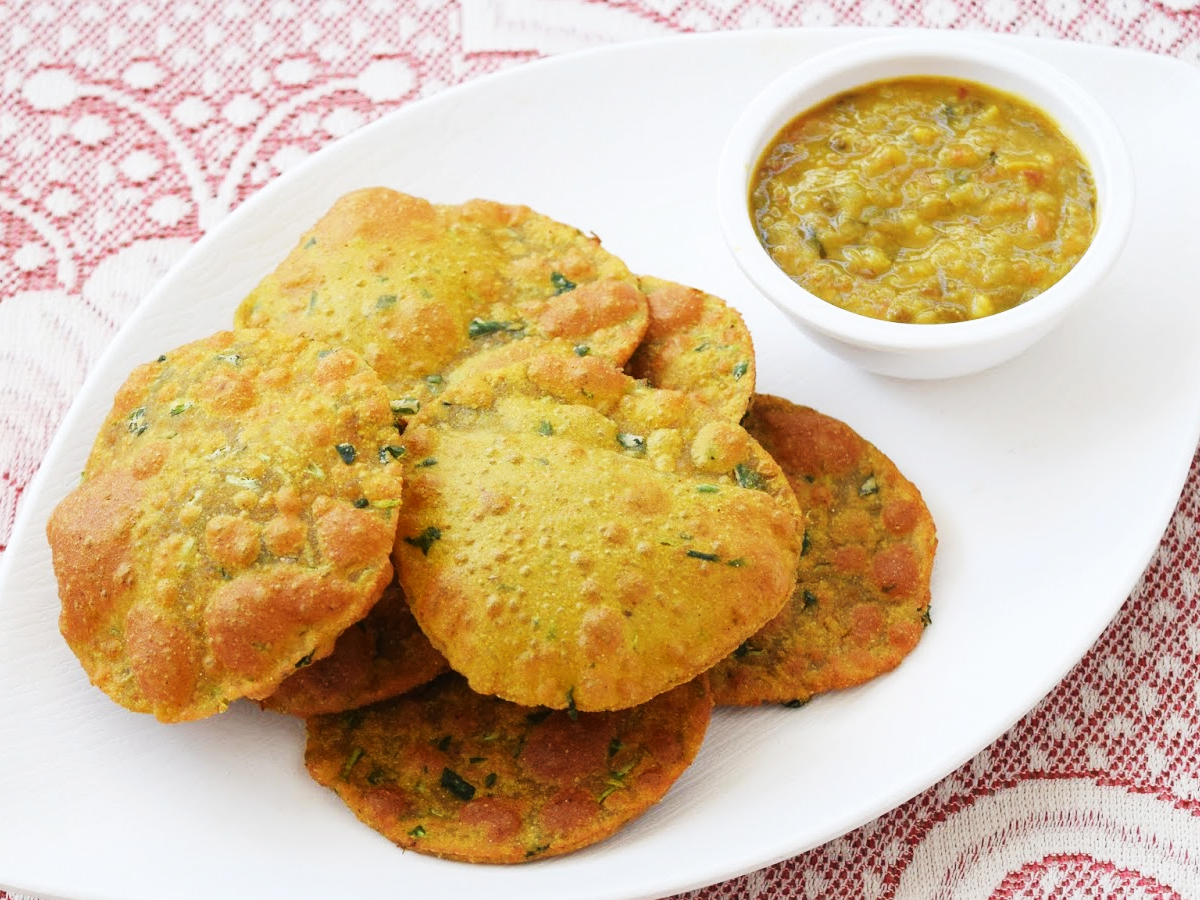 Warm methi bajra puri will satisfy your taste buds during the winters. Methi Bajra Puri is a deep-fried puffed bread that is prepared using Bajra(pearl millet flour) and fresh fenugreek leaves. The Methi Bajra Puri is crunchy in texture and is served with traditional curries or sabzi.