While snow engulfs India's northern reaches, the sun lulls its beaches, its southern borders take on an effortless elegance, and the plains grow acclimated to a much-anticipated extra layer of clothing, the Indian Peninsula enters one of the nicest seasons to visit.
Here are the best locations to visit in India in December, a month filled with holidays that will have you yearning to go out and explore.
Auli, Uttrakhand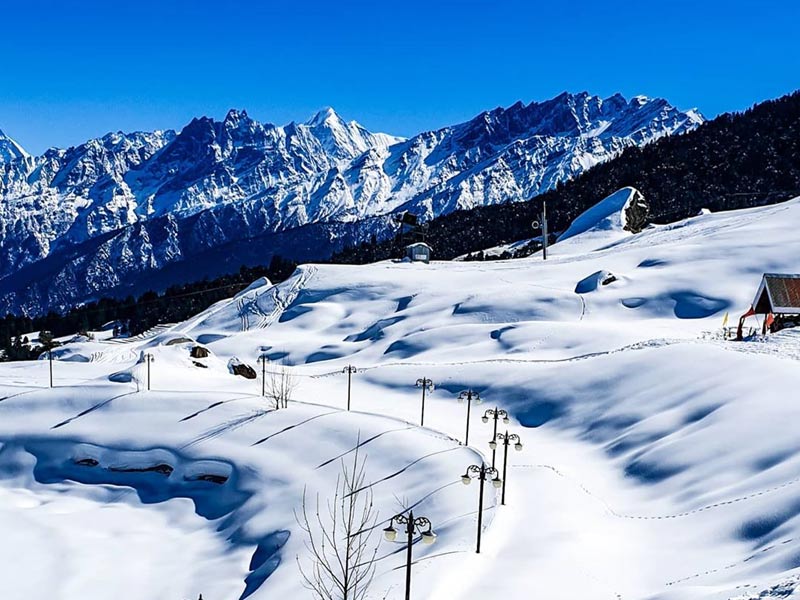 Winter and snow go hand in hand, and what better place or time to discover both than Auli in December? It is well-known as India's skiing destination, attracting visitors both from inside the country and from overseas. December is the greatest time to visit to observe the enormous amount of snowfall that occurs. Play snowball battles, go skiing or other adventure sports, or simply relax and enjoy the breathtaking views of the Himalayas from your resort. Whatever you decide, you're in for a memorable winter holiday!
Kutch, Gujarat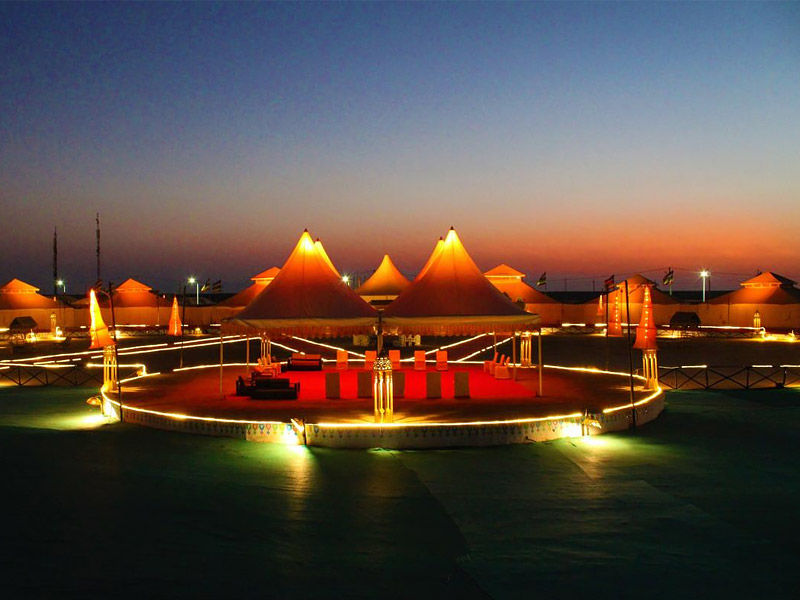 For most of the year, Kutch is an expanse of white dunes, but in December, it changes into a hub of celebration, festivity, innumerable hues, arts, and culture as it celebrates the magnificent Rann Mahotsav. While the summers in Rann are exceedingly hot and uncomfortable, the winters are fairly chilly, with temperatures occasionally dropping below 0 degrees! Visit this moon-like Indian desert in December for an amazing experience that will captivate you for a long time. The Rann Utsav will only add to the hypnotic atmosphere and experience, making it one of the greatest locations to visit in India in December.
Jaisalmer, Rajasthan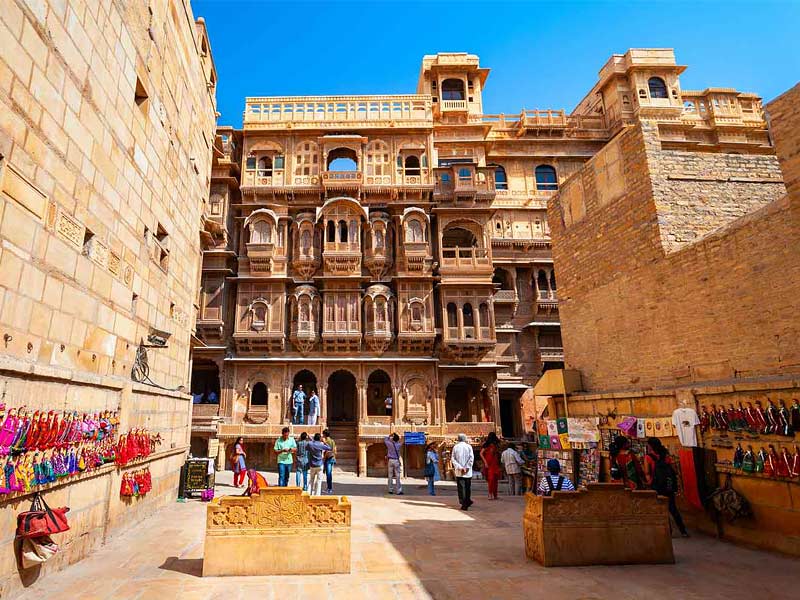 Because of its closeness to the Thar Desert, the Golden City is a popular tourist destination near the Pakistani border. Winter is an excellent season to experience local activities such as camel desert safaris, seeing the amazing colors of the desert sunset, or spending a night in luxurious desert camping.
Alleppey, Kerala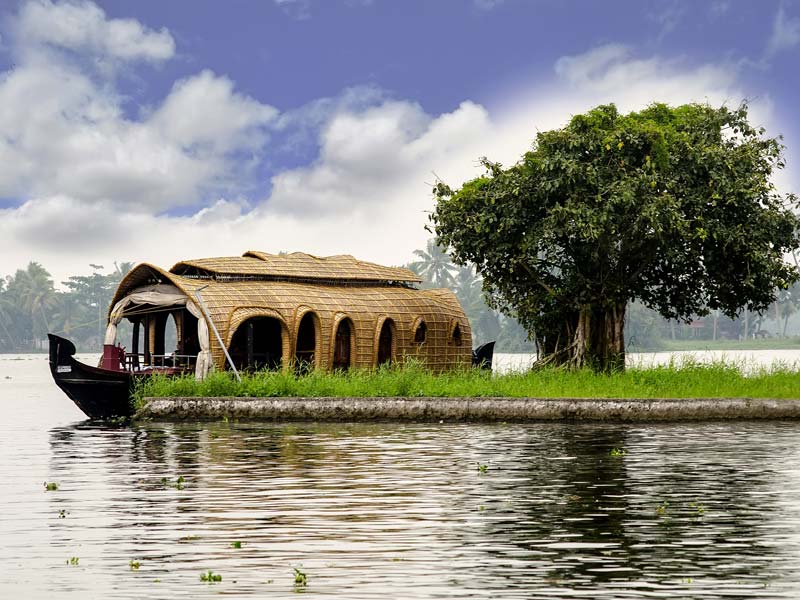 Alleppey, also known as Alappuzha, is a city in the South Indian state of Kerala. It is famed for its extensive network of interconnected, palm-fringed waterways known as backwaters and soothing Ayurvedic resorts along the Laccadive Sea.
Ranthambore, Rajasthan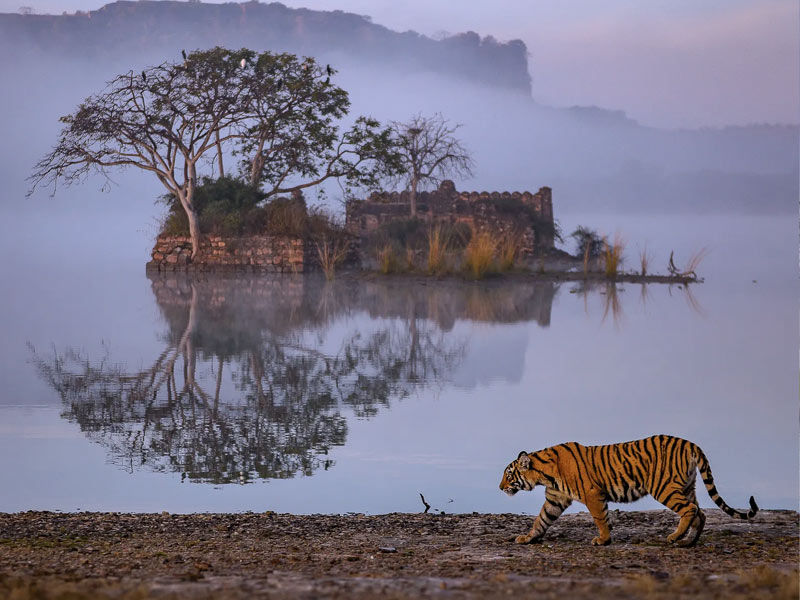 Ranthambore, one of India's greatest tiger sanctuaries, becomes, even more, inviting in December due to the welcome dip in temperature. The location is noted for being one of the richest centers of flora and wildlife, with a dreamlike terrain amidst the Vindhya and Aravalli, the reserve also includes the Ranthambore Fort. Apart from the endangered tiger, other animal species found here include wild cats, leopards, sloth bears, hyenas, Indian foxes, crocodiles, and jackals. When compared to other tiger reserves, the odds of seeing a tiger in December are significantly better at Ranthambore.
Manali, Himachal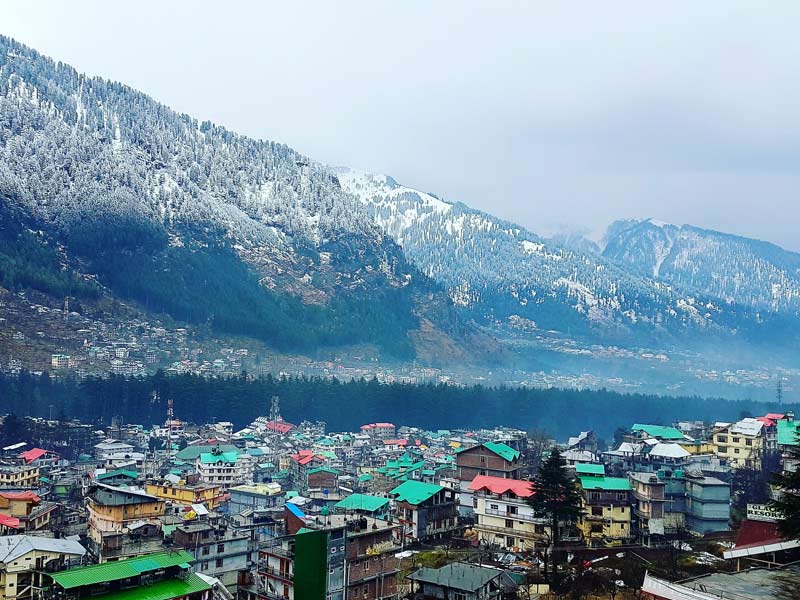 Manali, a Himalayan hamlet nestled in the Kullu Valley, is a hill station with attractions such as the beautiful Rohtang pass. Visit Manali in December to see the scenery transform into a snowy paradise. Enjoy exhilarating winter activities like skiing and snowboarding at Gulaba, Rohtang Pass, and Solang Valley to ring in the New Year. Manali's cool nights, are filled with bonfires and vistas of the massive ice-capped Himalayan ranges, making it one of the greatest locations to visit in India in December.
Udaipur, Rajasthan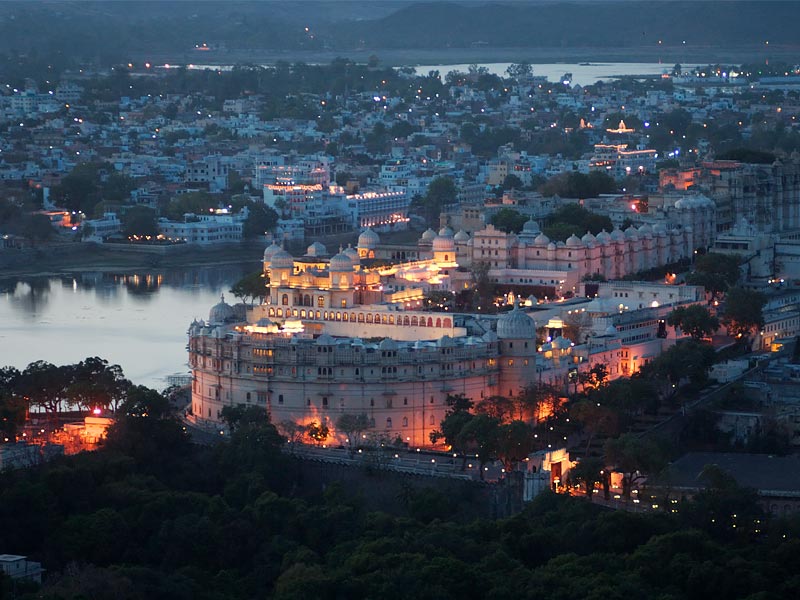 It is sometimes referred to as the "Venice of the East" since it is located in a valley and surrounded by four lakes. Udaipur is a must-see location in India due to its natural beauty, mesmerizing temples, and spectacular architecture. A boat trip around the tranquil waters of Lake Pichola will demonstrate why Udaipur is the pride of Rajasthan. Explore the majestic Ranakpur Jain Temple, and the historic Udaipur City Palace, and attend the Bagore Ki Haveli's winter season of cultural activities in Udaipur in December.
Gokarna, Karnataka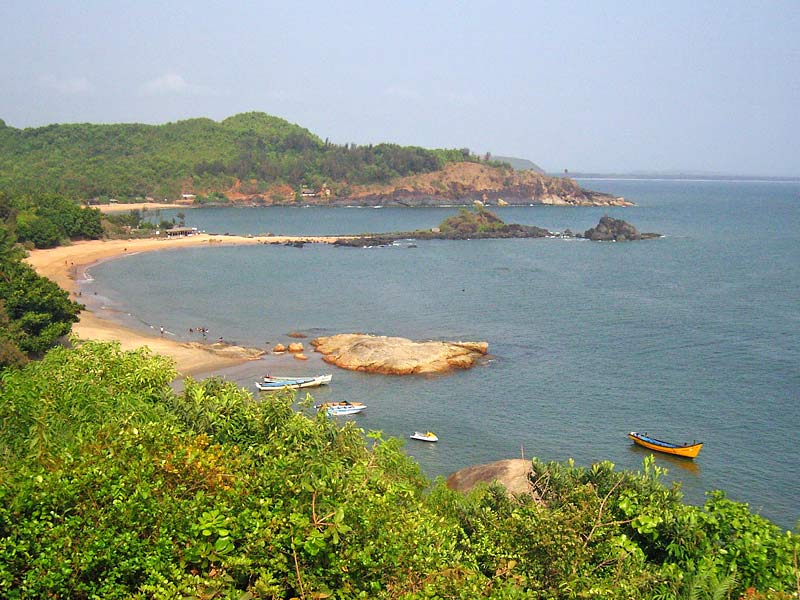 Gokarna is a popular Hindu pilgrimage destination due to its beautiful beaches and magnificent surroundings. In December, however, Gokarna changes into a hippy party town, with hundreds arriving on the tranquil tropical beaches for Christmas and New Year's celebrations. In December, palm-fringed beaches in Gokarna are studded with international tourists, with relatively few Indians. Gokarna is a one-of-a-kind hidden treasure on the Arabian Sea that is ideal for a calm, relaxing vacation away from the masses.
Shillong, Meghalaya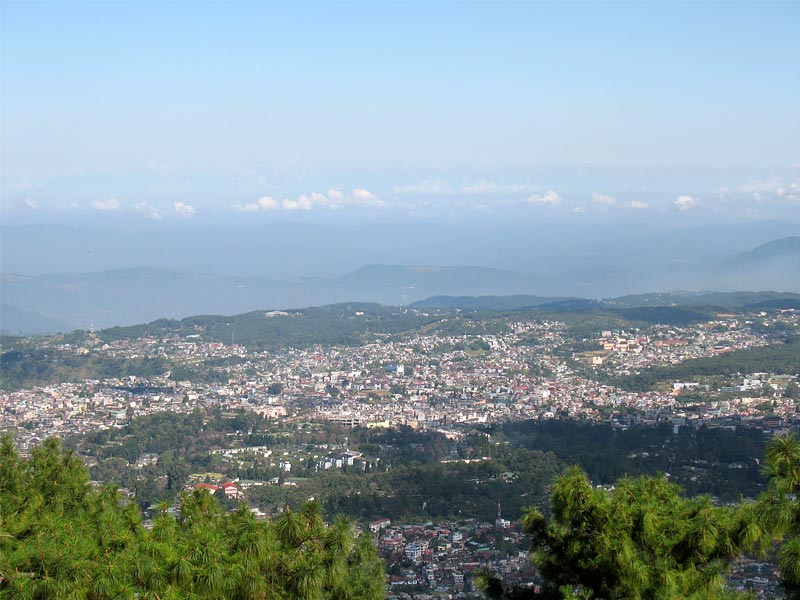 Shillong, the capital of Meghalaya, was born in the lap of nature and gives every ingredient for exploration to the wanderlust. The moderate drizzles and soft breezes in Shillong in December added to the pleasure of visiting this hill station. Shillong is also known as the "Scotland of the East" because of its thrilling mountain peaks, crystal clear lakes, gorgeous golf courses, and museums. Shillong in December is a once-in-a-lifetime event, and it is also known as India's music capital. Many famous artists have come from here, and music events take place all year, making it a very youthful and active town.
Pondicherry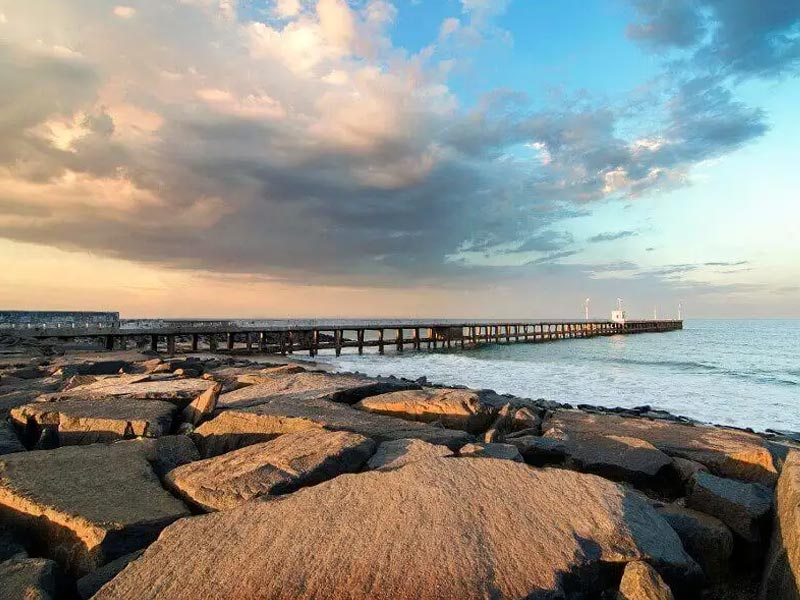 Puducherry was India's largest French colony, and the French influence may still be felt today. Pondicherry is a lovely beach town with great weather in December, making it a perfect time for sightseeing, water sports, and relaxing beach holidays. Make a point of visiting Aurobindo Ashram and the tranquil contemplative village of Auroville. This December, explore Pondicherry's gorgeous beaches, boundless shorelines, and offbeat nightlife to rediscover your spiritual vitality.