One of the best things to do in Delhi has always been to visit the Lotus Temple, Gurudwara Bangla Sahib, Jhandewalan Temple, and other places of devotion. However, the churches that dot the national capital's map are infrequently listed among the city's major attractions. Even though they are of enormous historical and cultural significance.
Churches, with their serene atmosphere and open arms to people of all ethnicities and beliefs, bring immense serenity to your heart.
Therefore, whether you reside in Delhi or nearby or are just passing through, you must schedule a visit to one of these, especially if you have never been to a church before.
The Sacred Heart Cathedral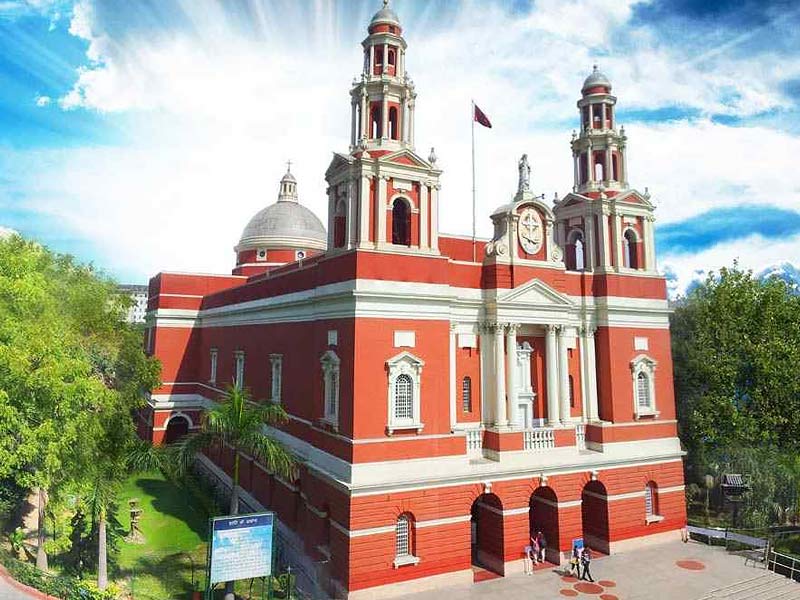 The most well-known church in the city is without a doubt Sacred Heart Cathedral Church. It is also one of the largest churches in Delhi, with construction on the building beginning in 1930. The two best holidays for travel are Easter and Christmas. The building's interiors are just as stunning as its façade, which features several Italian architectural features. There are also wide arches, murals showing various Bible events, and a tall, curved roof to appreciate. This can just remind you of the magnificent cathedrals in Goa or make you forget about them. Gurudwara Bangla Sahib and Sacred Heart Cathedral Church, as well as Connaught Place and several other attractions, are both close by.
St. James' Church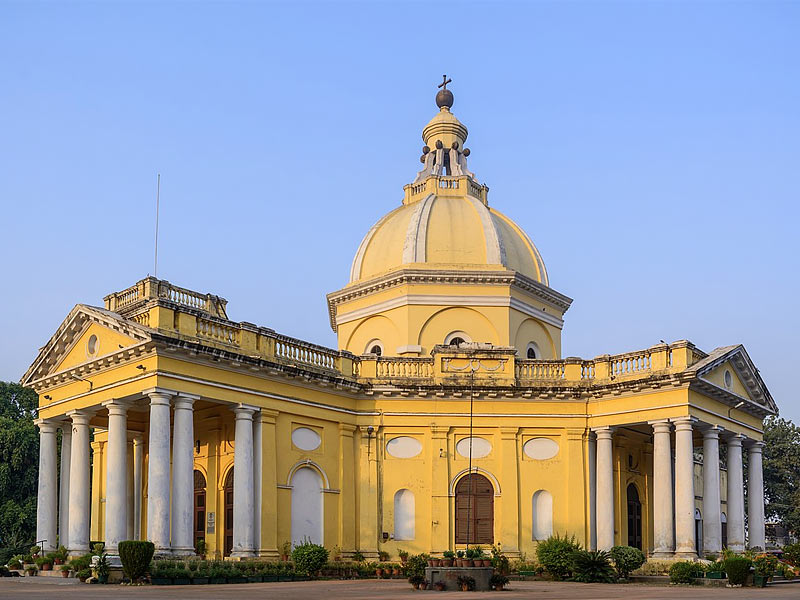 St. James' Church, formerly Skimmer's Church, is thought to be the oldest place of worship in the National Capital Region. It was dedicated in 1836 and was given a commission by Colonel James Skinner, for whom it was named. It is a piece of the region's heritage and is tucked away in the busy Kashmiri Gate neighborhood. The Viceroy of India visited this church up until 1931. Other notable visitors to the church have included Queen Elizabeth II in 1961 and the Archbishop of Canterbury in 1995.
St. Thomas Church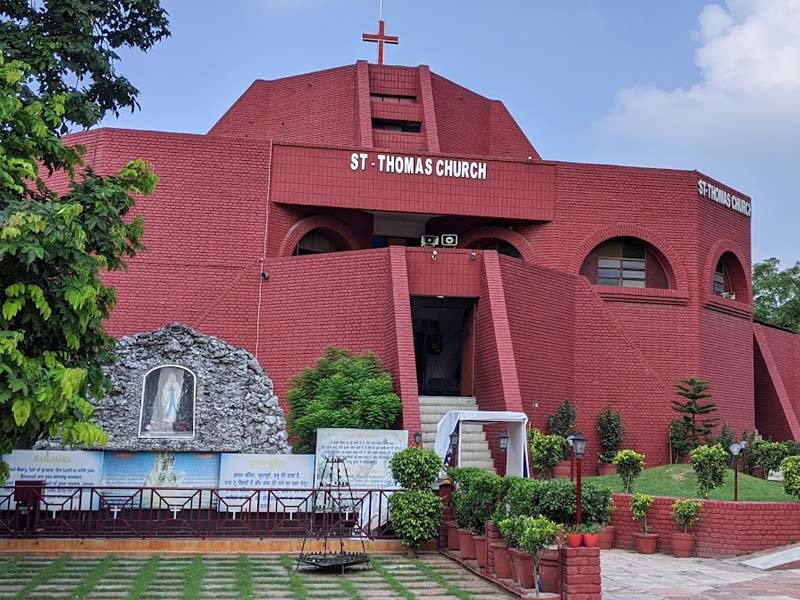 A parish where residents of South Delhi might gather to worship was something the then-Archbishop of Delhi felt was necessary to create about fifty years ago. St. Thomas Church was built in 1972 and has been a popular destination for religious people ever since. The building's design was inspired by the Mughal buildings that can be found all across Delhi. While many come to pray, a large number also go to the church to admire and find some tranquility.
St. Luke's Church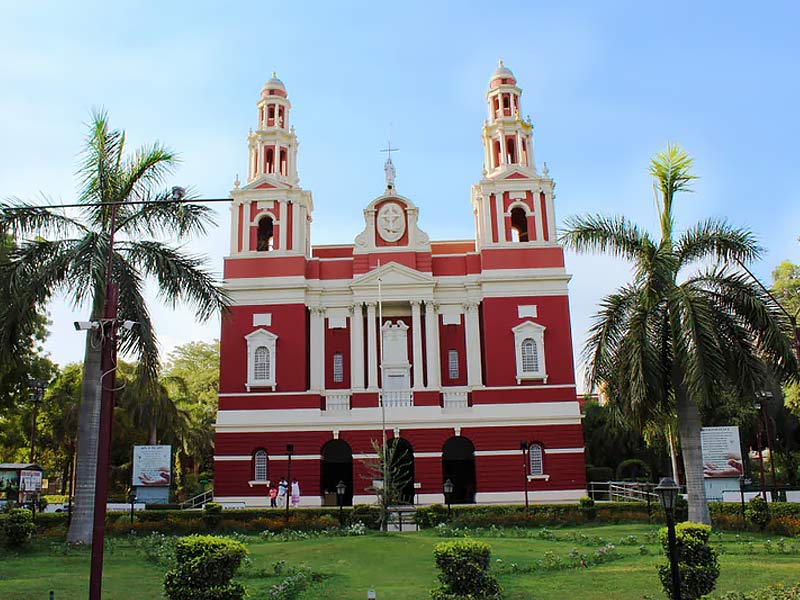 Archbishop Angelo Innocent Fernandes issued the directives that led to the establishment of St. Luke's Church in 1978. The locals required a parish, so a vacant piece of land was bought and a house built where services could be held. A short time later, the location was blessed. Take some time to pay a visit whether you reside in Central South Delhi or are passing through the neighborhood. It will undoubtedly give you a fresh life.
Centenary Methodist Church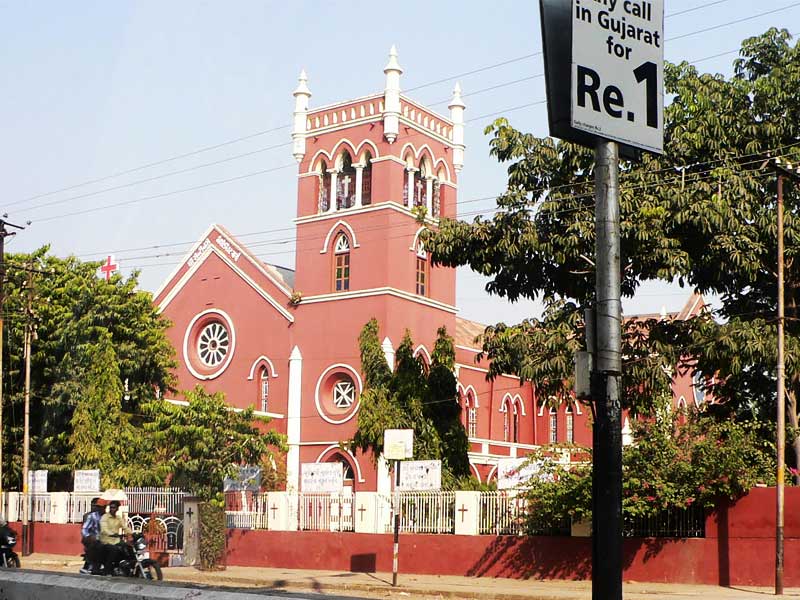 One Methodist church was previously serving the city from the Old Delhi region before Centenary Methodist Church Delhi was founded. Bishop J. W. Robinson started hosting prayer gatherings in a little house near South Delhi to help the believers. The faithful soon flooded in, and a suitable place of worship had to be erected. The Methodist Church received a 1.27-acre plot of land from the Indian government in 1956 so that it could erect a place of worship. And so, Centenary Methodist Church was established.
Cathedral Church of the Redemption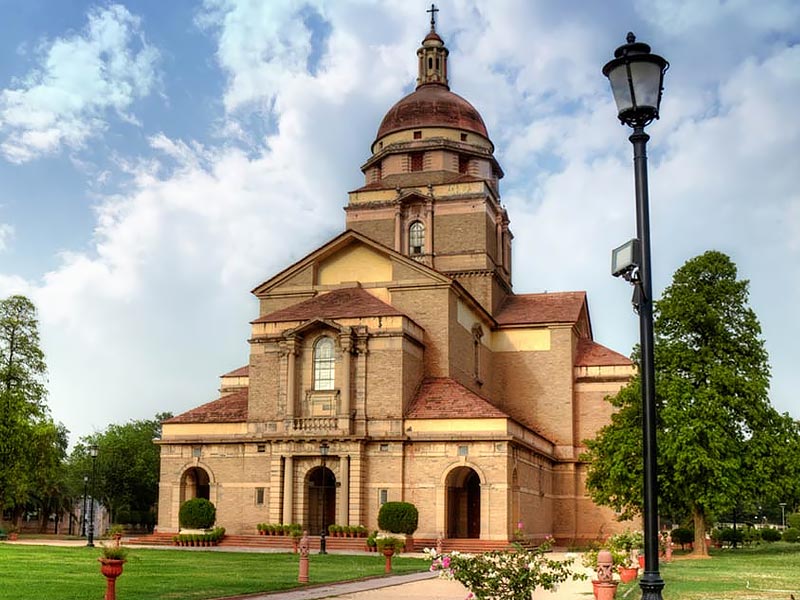 The history of the Cathedral Church of the Redemption spans more than eighty years. In the year 1927, Lord Irwin, the Governor General and Viceroy of India, personally lay the cornerstone for this structure. The church was formally opened to the public in 1931 after many years of planning and raising funds. The church's interiors, which feature some exquisite artwork, are just as interesting as their past. You may see a reproduction of Giovanni Bellini's Madonna and Child, an Italian Renaissance painting, above the altar. There are a lot more works of art here that you may see.
St. Stephen's Church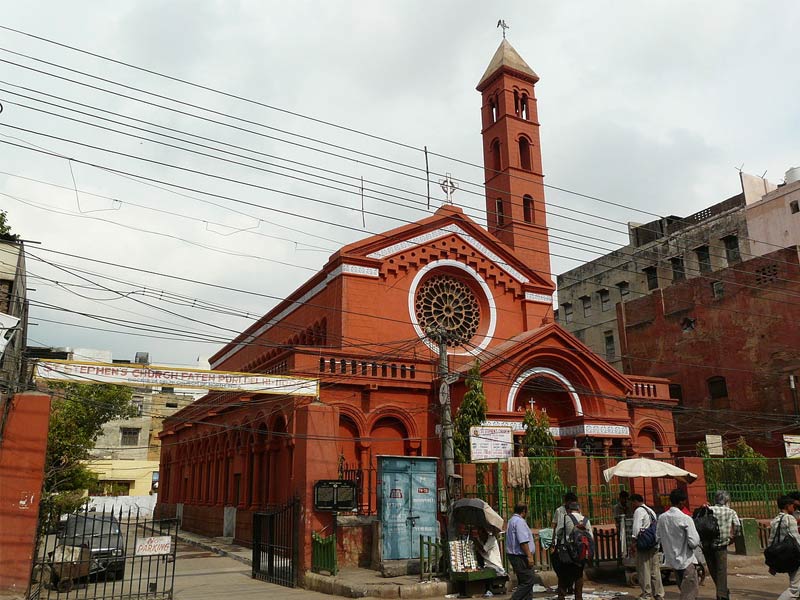 Visit St. Stephen's Church now if you're moving in the direction of Old Delhi Railway Station. It is a crimson, beautiful edifice that is only a few steps from the transportation center and sings of tranquility with every square inch of its structure. It features Gothic-style architecture with a few Romanesque-influenced details. The high ceilings are also indicative of the Baroque style. Despite what its exterior may suggest, the structure is older than 150 years.
St. Mary's Catholic Church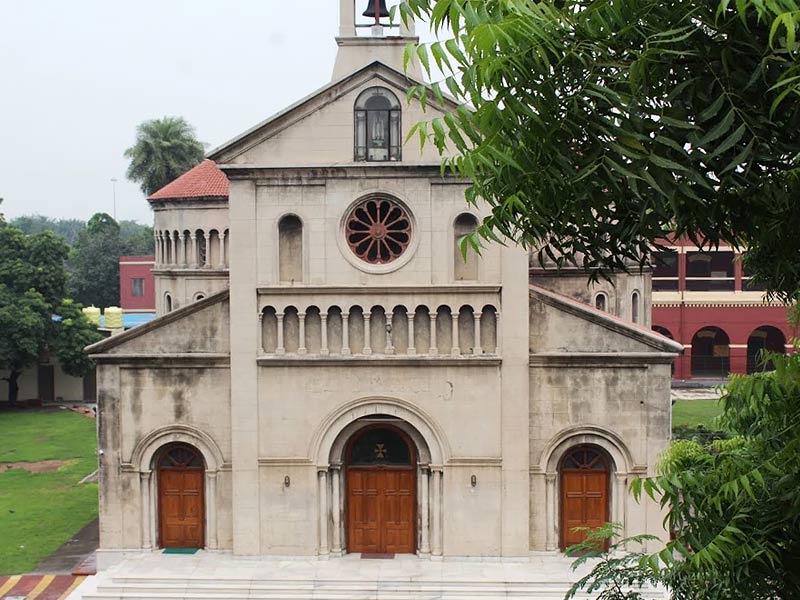 On the list of churches in New Delhi, St. Mary's Catholic Church is one of the oldest. This structure has a history that dates back to the second part of the 19th century. It is tucked away amid all the commotion in the Chandni Chowk neighborhood. So, if it ever occurs that you need a time out from the chaos, just stroll into St. Mary's Catholic Church and spend a few moments of serenity. But do not only sit, roam around and observe the beautiful images illustrating the life of Jesus and Mary.