Govinda Waghmare (Vicky) is married to Gauri (Bhumi), who rules over him and causes havoc in his life. Suku (Kiara), his lover, aspires to be a choreographer with Govinda. Among all of this is his fate, which decides to flip the world upside down and begin the comedy of errors, in which everything goes wrong until a master plan is devised.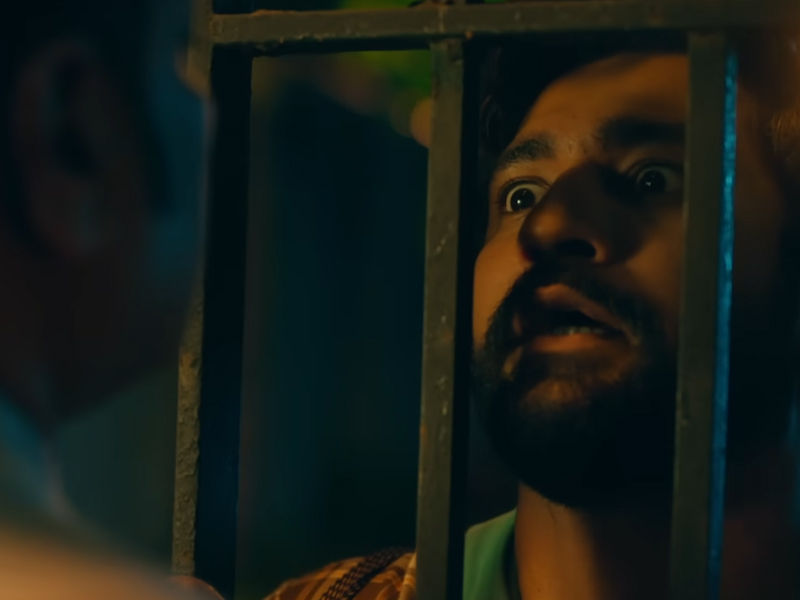 Script Evaluation 
It is the year of experimentation in film, and audiences, particularly in India, are finally opening
their doors to content that is different from the standard fare. But, again and again, a director decides to go back in time and recreate the manner of his ancestors, and he almost wins the show. It is a difficult approach to adapt an overused style from the previous decade; you either nail it or go utterly wild. Govinda Naam Mera is a remarkably sophisticated film that draws a pattern of the past while simultaneously acknowledging the moment it is created in.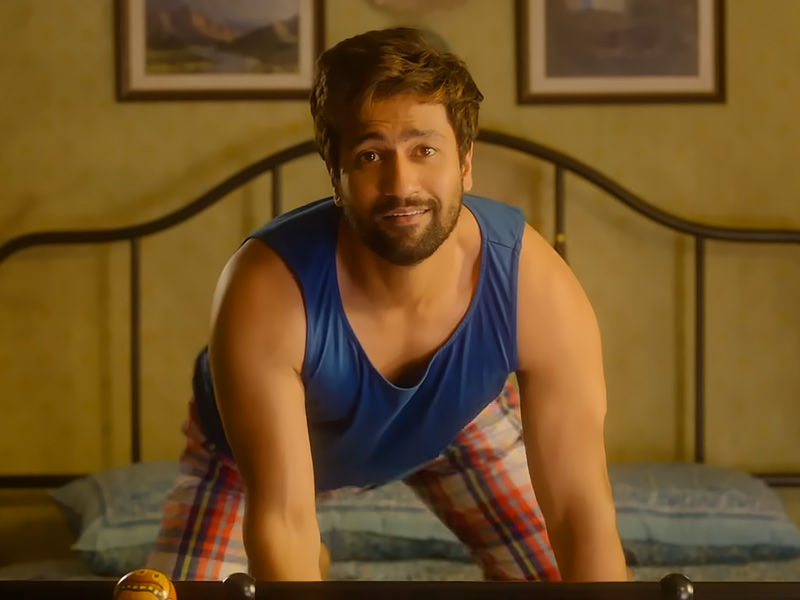 Govinda Naam Mera, written by Shashank Khaitan, who has a very solid track record of delighting his commercial audience with his unique storylines, is one of those films that doesn't take itself seriously until the last 10 minutes when it finally chooses to uncover all its cards.
But it doesn't imply the next two hours are going to be boring. It is constructed, and Khaitan understands how to build it better. With the help of an extremely effective and stunning Vicky Kaushal, he creates an overly theatrical universe that cannot exist yet sells it.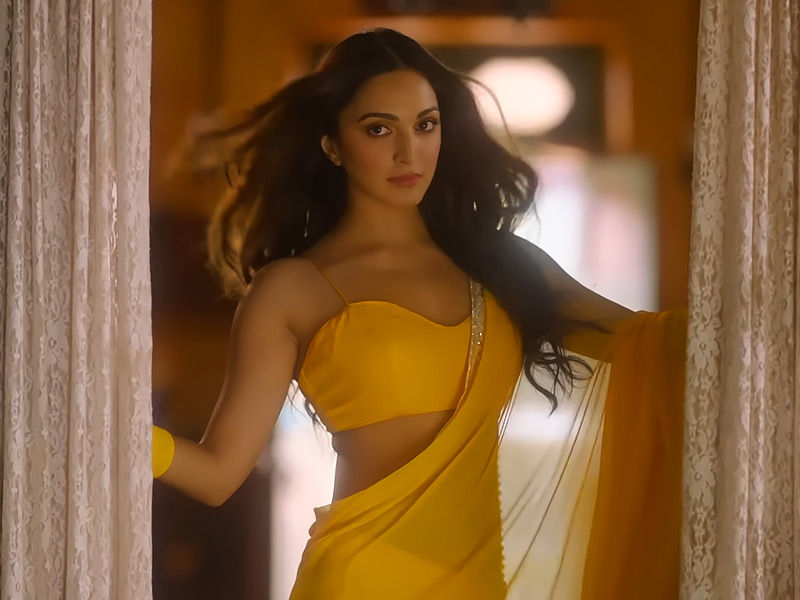 A guy tortured by his wife, attempting to strike a balance with his girlfriend while pursuing a court struggle with his step-brother over the mansion his deceased father left for him and his mother, his second wife, whom he married on a movie set. The mother is completely another story. She is harboring a secret, and it is so amusing that she becomes a standout despite her short screen time. So, you see, absurdity is the key to this universe, and not in a bad manner. Now the objective is to bring all of this together, create a plethora of issues, and then solve them all while keeping the comedy alive.
Khaitan does a good job at it. He generates situational humor and believes in the abilities of his actors. He creates Govinda out of such chaos that his housekeeper has more control in his home than he does. Everything he touches turns against him, and he must now save himself. So when he succeeds, you will undoubtedly chuckle. The film may make you laugh at ridiculous things, but it is clever in putting the appropriate silly things in the proper order.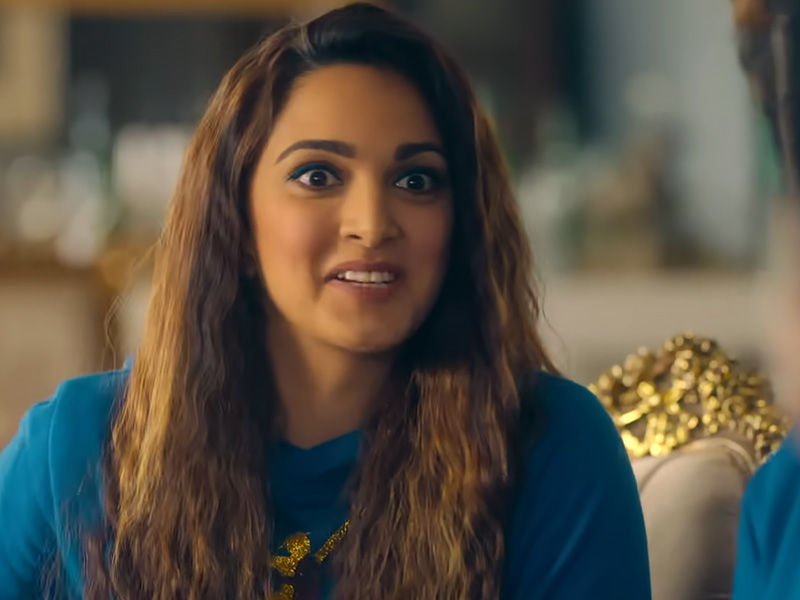 Yes, there are occasions where the setting appears borrowed or very much a mirror of the period when we saw Govinda brazenly switching between two women without informing either. Or when Akshay Kumar devised the most ridiculous schemes, yet the public was persuaded enough to invest in the nonsense. But that doesn't bother me because the actors bring the necessary uniqueness. 
Star Performance 
The most important message from Govinda Naam Mera is that Vicky Kaushal can be a David Dhawan hero as well (the David of the 90s I meant). The actor fits in so well in this setting and believes in Govinda Waghmare that you never see Vicky Kaushal.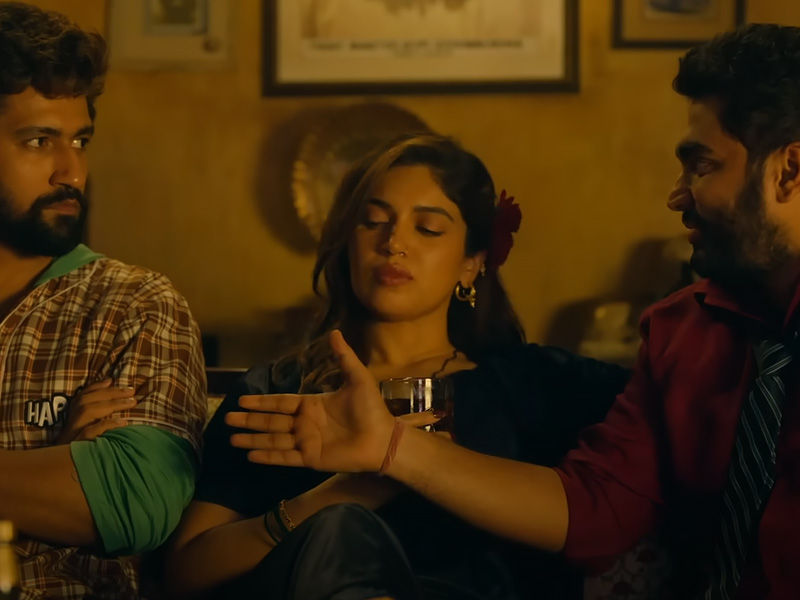 His approach to performing this role is more creative than influenced or borrowed from other actors who have excelled in this genre. He's a surprise gift in this one, Mr. Kaushal, and more of this, please! 
Kiara Advani's career as a performer is blossoming. She is more than simply a glamorous girlfriend here, as she has a lot to accomplish. The performer is excellent in whatever role she is given, and you are interested in what role she plays in the tale.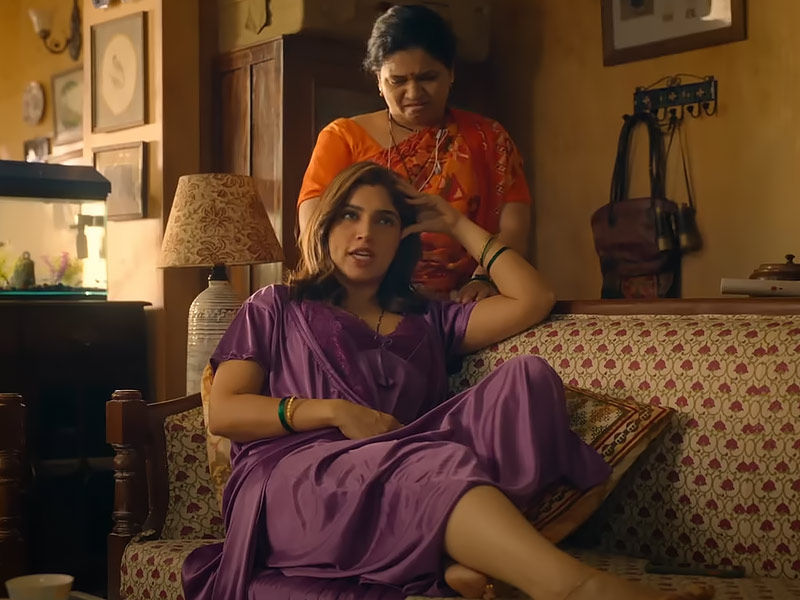 Bhumi Pednekar is entertaining to watch as she controls everyone around her with her devil-may-care attitude. I wish she had more screen time since she manages to turn heads despite the short area. More of her may have enhanced the flavor. 
Renuka Shahane as Govinda's mother is a delight. Talking about her storyline may include spoilers, so watch it for yourself. Everyone else, including Amey Wagh, Truti Khamkar, and Dayanand Shetty, is fantastic to see.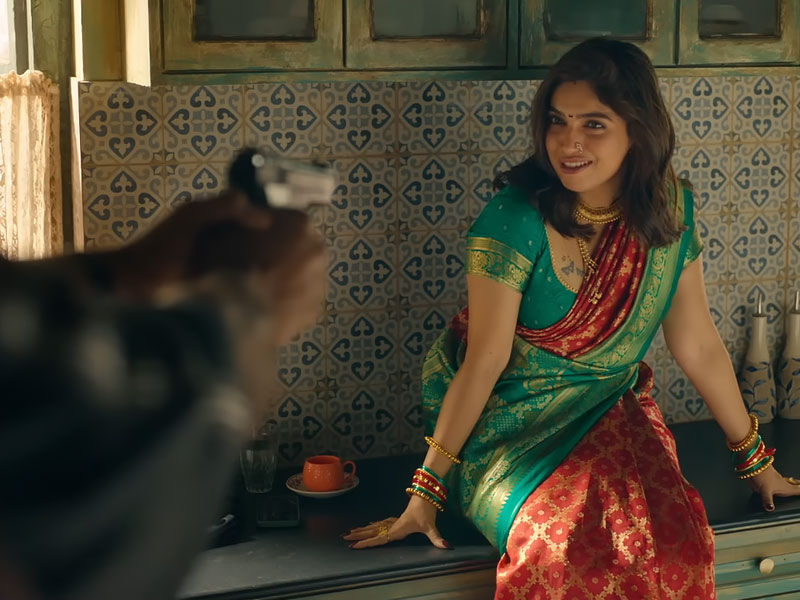 Music, Direction 
As a director, Shashank Khaitan understands exactly what his audience expects from him. He attempts to accommodate them. However, it is occasionally possible to observe that. He develops out-and-out humor in Govinda Naam Mera, with no other aspect overriding it. It's a difficult job, but he does it effectively enough to keep the crowd entertained. 
It is not a film to be analyzed and dissected in search of meaning or catharsis. It's an insane comedy that loosens and tightens the threads at the end to offer you entertainment. Full points for additionally filming two thousand promotional music videos and not including them in the film to make it appear like a suicide attempt.
The Final Word 
Govinda Naam Mera is a lighthearted crazy comedy that is both amusing and intelligent. You should see this for Vicky Kaushal's range.