Theorist Laura Mulvey first discussed the male gaze in her piece on Visual Pleasure and Narrative Cinema from 1975. Her theory, which was influenced by psychoanalysts like Jacques Lacan & Sigmund Freud, took into account how women are portrayed in the media.
Mulvey put forth the simple theory that heterosexual men see women as objects in movies and from their point of view. The mainly male-dominated sector contributes to the fabrication of the idea that women are passive, sexual objects. According to Mulvey, close-ups typically "stylize and fragment" female bodies, making them "the content of the film also the direct recipient of the Male Gaze."
10 Outstanding Movies That Critique The Male Gaze
Marie Antoinette
The 'female gaze' is a technique that Sofia Coppola masterfully employs in her films to explore all things feminine while undermining the male gaze. The movie Marie Antoinette chronicles the unfortunate young Marie Antoinette's ascent to the throne of France. She is portrayed by Kirsten Dunst, a regular collaborator of Sofia Coppola, who claimed that working with the female filmmaker from such a young age—she appeared in Coppola's first film, The Virgin Suicides, at the age of sixteen—allowed her to feel beautiful without the need for a male gaze.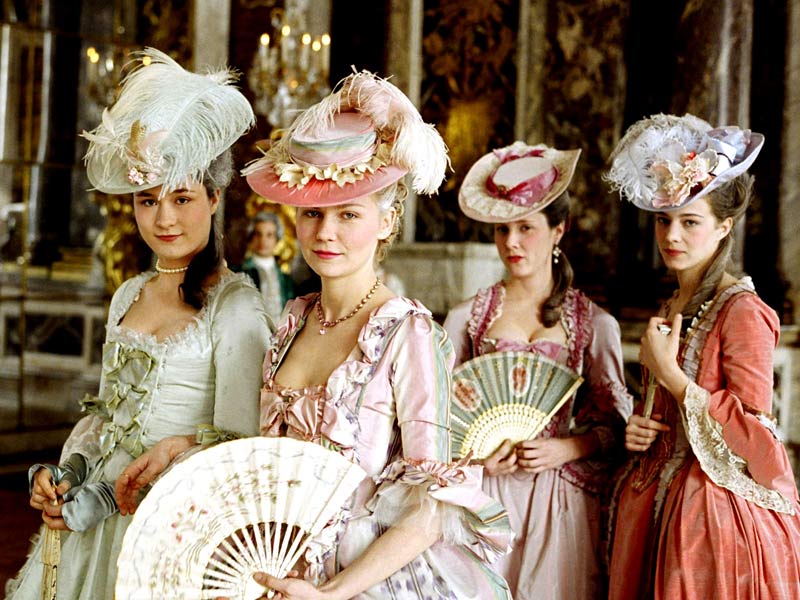 The movie indulges in all things feminine; one particularly memorable moment features up-close images of stunning shoes, gowns, accessories, and sweets while Bow Wow Wow's "I Want Candy" plays in the background. Another lovely scene is Marie Antoinette, dressed entirely in white, playing with her young daughter in a field full of lambs, flowers, and sunshine. The scenario, which is entirely free of patriarchy, portrays the idea of the female gaze beautifully.
Clueless
Due to its focus on fashion, the ditzy main character, and conventional high schooler types including potheads, popular kids, and nerds, Clueless, a loose adaptation of Jane Austen's classic Emma, is sometimes dismissed as nothing more than a girlie adolescent rom-com. The movie, which delights in the concept that its star Cher is unaware of her white, privileged advantages, is a gentle satire of the teen genre that pokes fun at itself.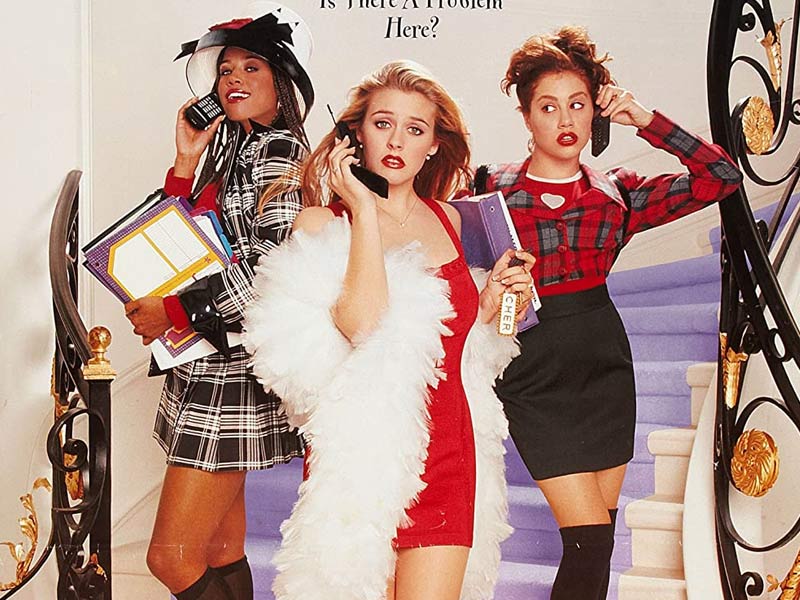 The movie emphasizes the value of female companionship (some viewers have even speculated that Cher is actually a lesbian who just isn't aware of it yet) and self-expression. Clueless deviates from the male perspective; Heckerling shows both young and old viewers that living simply for oneself is the greatest course of action.
Fish Tank 
The BAFTA-winning film Fish Tank depicts the life of heroine Mia, who is in a council apartment and has no other means of expression besides dancing. Mia, 15, is terribly alone and lonely due to her lack of friends and the fact that her mother prefers to go out and date new people. Mia is expertly portrayed by realism British filmmaker, Arnold, who deftly handles the topics of grooming, poverty, and interpersonal conflicts.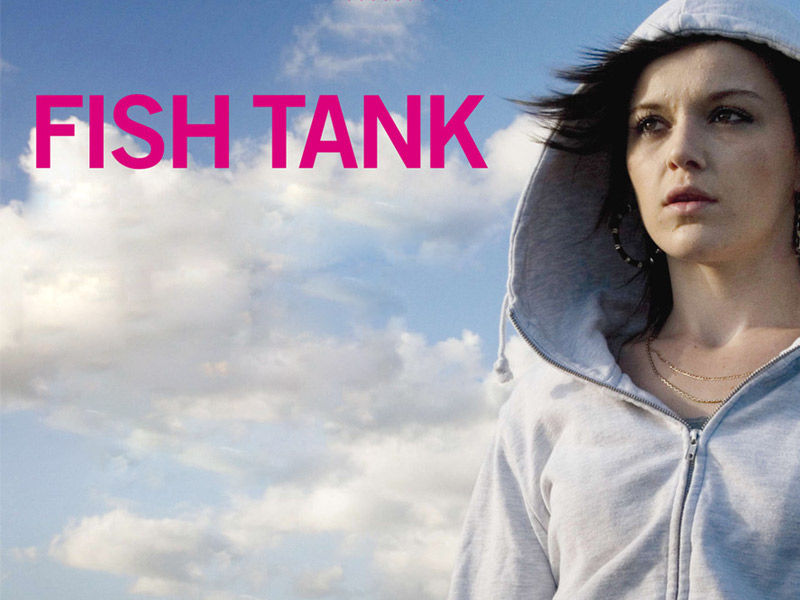 Working-class folks, a social class not prominent in popular cinema, are the subject of Fish Tank. Furthermore, the film's female director enables a compassionate portrayal of young Mia; a voyeuristic, fetishistic gaze is not there.
Four Adventures of Reinette and Mirabelle 
Eric Rohmer's Four Adventures of Reinette and Mirabelle permitted the main characters to improvise a lot of their language, making a male perspective feel very lacking even though it was directed by a guy (the only one on this list). These adventures, which are centered around four vignettes that illustrate incidents in the life of the two girls, feature an obsession with nature, social criticisms, and a dislike of entitled male attitudes. They characterize almost every man they meet badly, preferring to live together and talk about philosophy and life.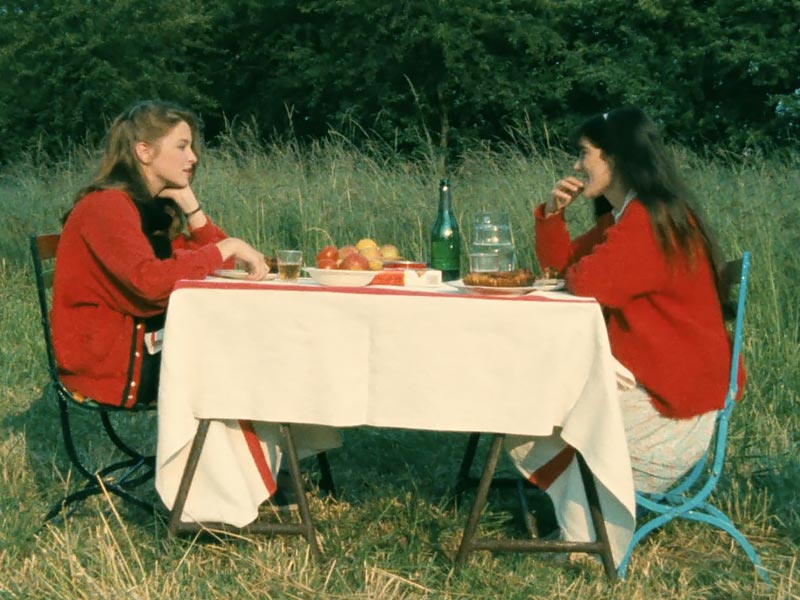 Beautiful nature scenes that frame the girls while they converse with one another are featured in the film's stunning cinematography. At this time in his career, Rohmer worked with a crew that was predominately made up of women, including the editor Maria Luisa Garcia and the cinematographer Sophie Maintigneux. Rohmer listened to the ladies he worked with and, with their assistance, creating a stunning, objectification-free representation of womanhood.
Girlhood 
Celine Sciamma, one of France's best contemporary filmmakers, constantly brings up crucial and underrepresented subjects in her work, such as transgenderism, lesbianism, womanhood, and racism. Her 2014 movie Girlhood prioritizes the voices of young Black girls and has a cast that is almost all Black. She worked closely with the cast to make the movie as authentic as possible.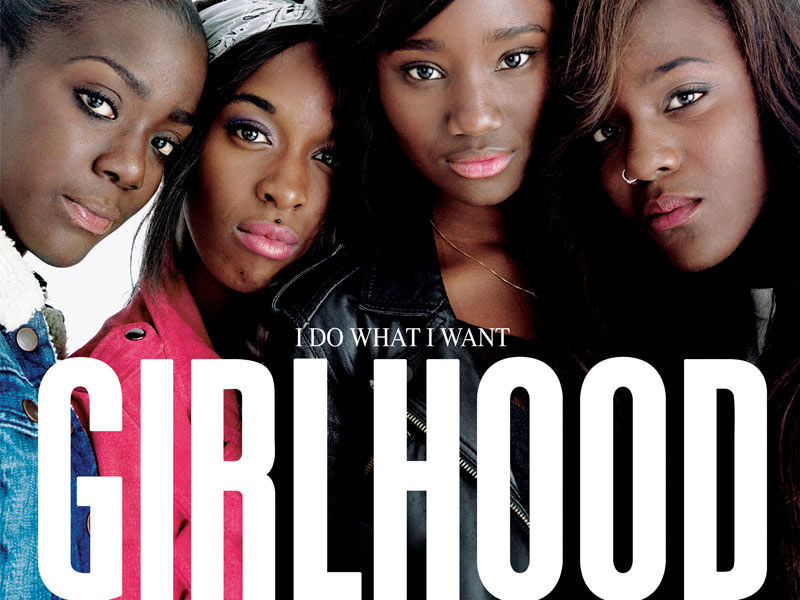 Girlhood tells the story of Marieme, a young Black girl who joins a girl gang after having a bad school year and goes on to sell drugs for some males while becoming an ultra-feminine version of herself. She frequently binds her breasts when not dealing drugs, and her boyfriend picks up a quarrel with her about her loose clothing.
Like Arnold, Sciamma sensitively examines gender issues in addition to the socioeconomic influences that led Marieme to join the gang and distribute drugs. Portrait of a Lady on Fire and Tomboy are two more excellent examples of Sciamma films that explore femininity from a distinctly feminine perspective. All of Sciamma's films make use of the female gaze.
Daisies 
The surrealist avant-garde feminist comedy Daisies, directed by Vra Chytilová, was one of the most well-known films to emerge from the Czech New Wave movement. The movie is a critique of both patriarchy and the masculine gaze in addition to upper-class decadence. The two main characters' heads in Daisies are made to float away from their bodies through the use of creative effects and editing techniques. The girls, who are also named Marie, declare that everyone else is spoilt and decide to follow suit. Unusual but fascinating to see are the mass food battles, swinging from chandeliers, and mocking of male characters that follow.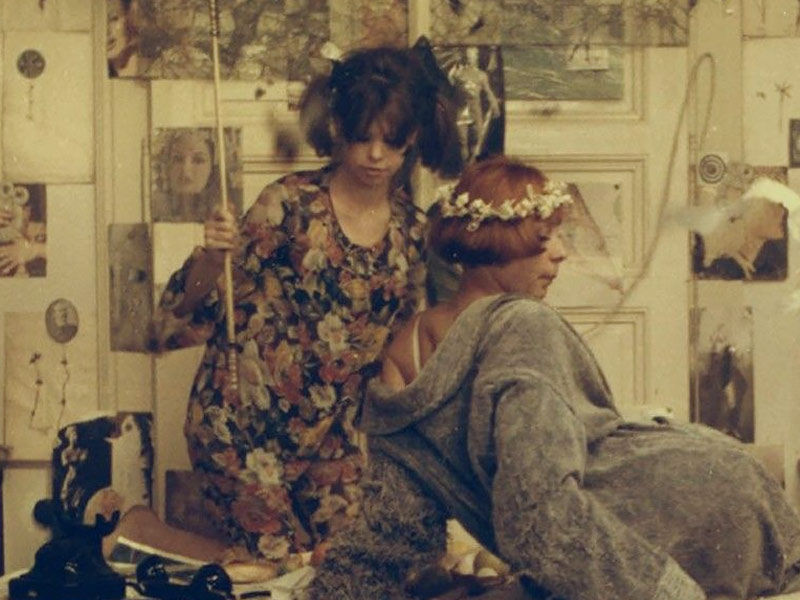 There is a lot of phallic imagery, such as cutting sausages and bananas in two. The girls also highlight the despair of men by making fun of them and laughing at them; the men's suffering symbolizes the rage felt at how women are treated by the patriarchy. By flipping these clichés on their heads and confusing the audience in the process, Daisies challenges the prevalence of the masculine gaze in mainstream cinema.
Fat Girl
Ma Soeur!, sometimes known as Fat Girl, is one of the most horrific movies about being a girl you will ever see. It is haunting, distressing, and visceral. The film's finale will without a doubt stick with the viewer for a very, very long time. The film was very contentious upon its premiere due to its frank portrayal of teenage sexuality.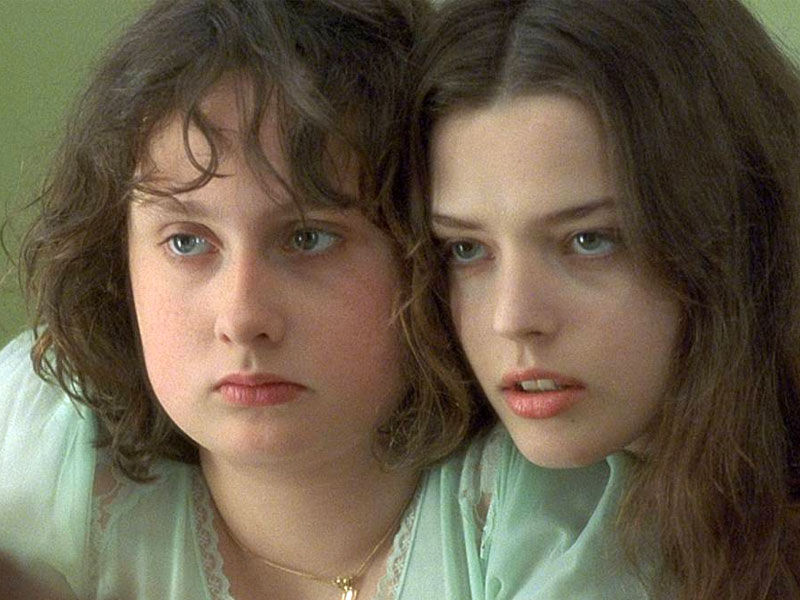 In the movie, a thirteen-year-old 'fat girl' named Anais, who lives in the shadow of her stunning, fifteen-year-old sister Elena, is shown as yearning to lose her virginity. Elena begins a sexual relationship with Fernando, a significantly older man, while on vacation near the French coast. The connection is heartbreakingly depicted by Breillat, and the unique narrative structure that builds to the movie's dramatic climax is unnerving in every aspect.
The Watermelon Woman
The Watermelon Woman is the first movie made by a black lesbian to ever be released. The film, which stars director Duyne as the lead role, alternates between narrative cinema as Dunye starts dating a customer at her video store and a documentary style of filmmaking in which Dunye records herself speaking on camera while discussing a fictional black actress from the 1930s who was consistently cast as a stereotypical "mammy" character.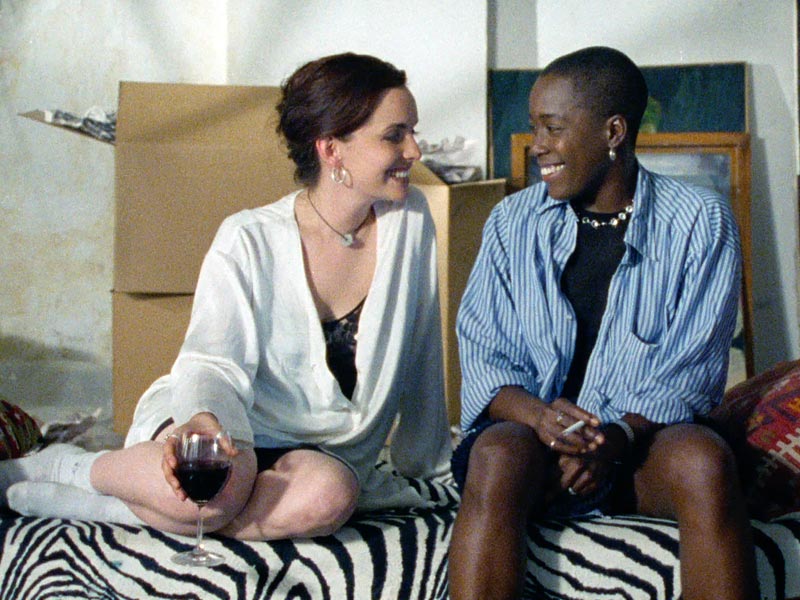 The movie, which was filmed on a $300,000 budget and is a milestone in the 1990s' New Queer Cinema movement, was produced. The Watermelon Woman is a crucial movie that calls attention to how black women, especially black lesbians, are underrepresented in movies and seeks to alter that. Even Camila Paglia, a feminist thinker, and critic, makes a brief cameo appearance in the movie.
Cleo from 5 to 7
One of the best filmmakers to ever live was Agnes Varda. Her videos effortlessly show her commitment to being true to her views and perspectives. The most well-known film by Varda is Cleo from 5 to 7, which follows the tense pop diva Cleo as she anticipates the results of a medical test. The movie focuses on how Cleo is treated as an object by everyone around her and how the patriarchy has affected her, distorting how she sees herself.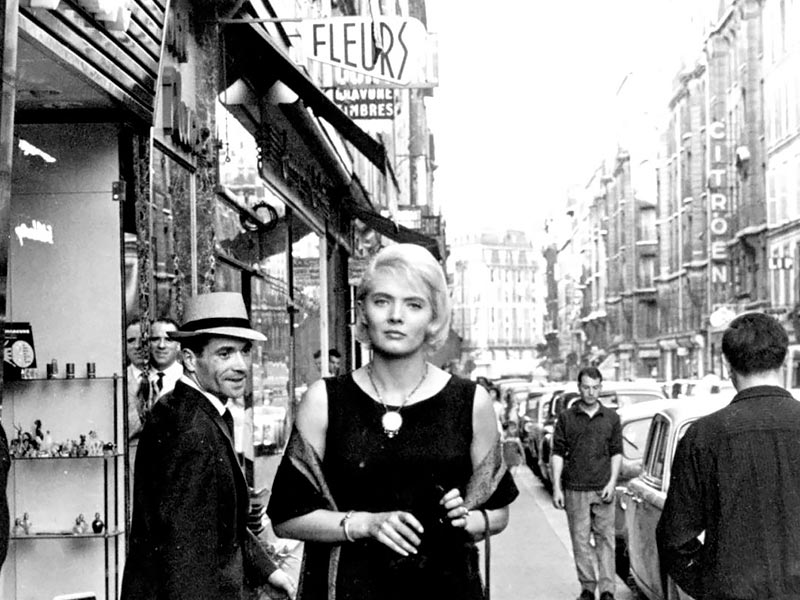 Close-ups and mirror imagery are frequently used to show Cleo's fixation with looks and the presentation of femininity, which she eventually abandons and comes to discover happiness in acting only for herself rather than for people around her. Varda does an outstanding job of crafting an early feminist masterpiece with this remarkable examination of the feminine experience.
Jeanne Dielman, 23 quai du Commerce, 1080 Bruxelles
Chantal Akerman's three hours and Twenty-minute slice-of-life examination of a housewife who engages in sex work, dubbed as the "first masterpiece of the feminine in the history of cinema," is an utterly unforgettable work of arthouse cinema. The majority of the movie is real-time footage of Jeanne (Delphine Seyrig) working on household tasks like washing dishes or peeling vegetables.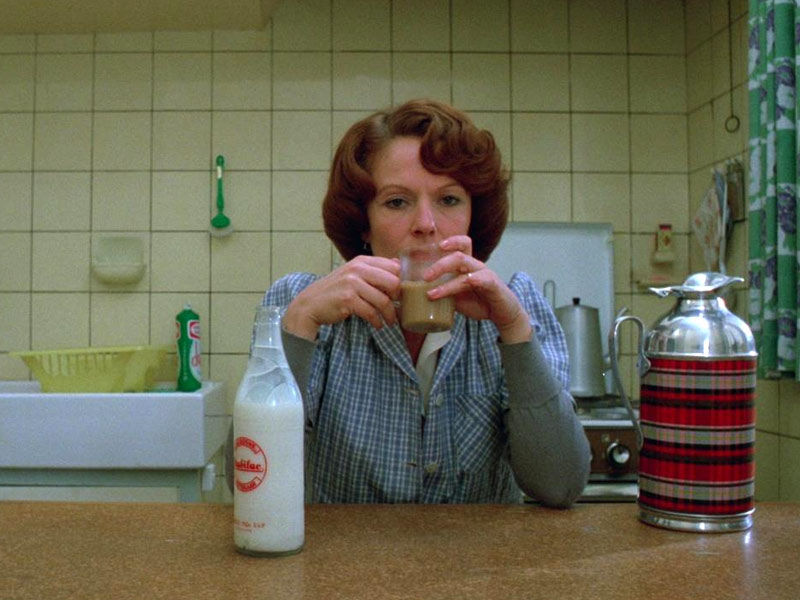 Akerman referred to the movie as "a love film for my mother" and hired a female-only crew. It acknowledges the existence of that type of lady. Jeanne Dielman is undoubtedly a book for the committed, but if you can get through the three hours of monotony that gradually unravels day by day, you will be rewarded with a surprising conclusion that is well worth the effort.
No other movie questions the male gaze as much as Jeanne Dielman; any man expecting sexual fulfillment from the movie will be very let down.