Khushwant Singh, a well-known writer, and journalist died of heart arrest on March 20, 2014, leaving behind a legacy of beautiful works for literary lovers. Khushwant was an Indian novelist, lawyer, diplomat, and journalist, as well as a Member of Parliament in the Rajya Sabha, India's upper house of Parliament.
Singh, who was born in Hadali, Punjab, served as an editor for various literary and journalistic journals and helped to keep India and Pakistan at peace.
He was also awarded the Padma Bhushan in 1974, which he returned in 1984 in protest of the Blue Star operation. Subsequently, in 2007, he was given the Padma Vibhushan, India's second-highest civilian honor. This outspoken author is well renowned for his trenchant secularism, sarcasm, and wit.
Khushwant Singh was a prolific writer who published several novels throughout his lifetime, many of which became the talk of the town at the time. Several of his writings are evergreen, which appeals to and captivates readers.
Train to Pakistan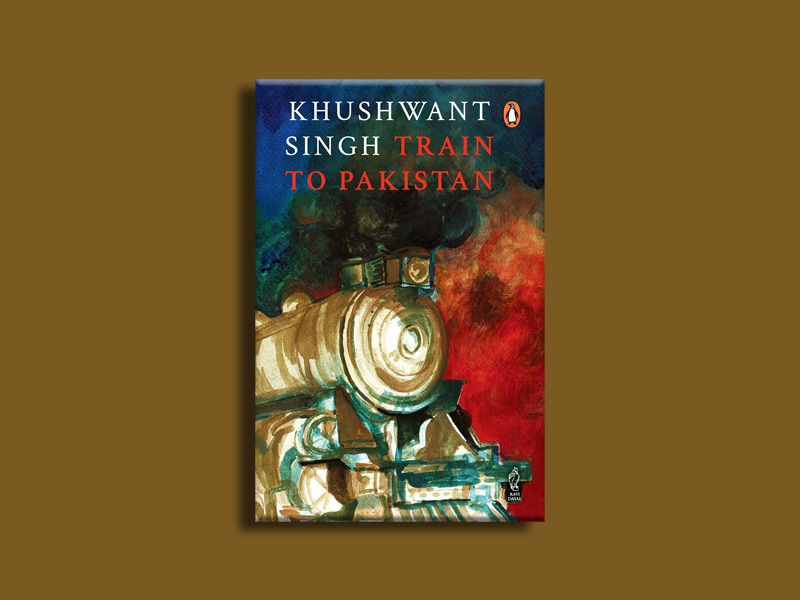 This work is regarded as the mystical writer's magnum masterpiece. Singh aimed to present division in a compassionate light in this work. Through this story, he has attempted to express emotions as well as to emphasize wonder and fear. He has woven the narrative from a new perspective, ignoring the political upheaval that surrounds it. 
The novel's language is straightforward and inviting. The tale takes place in Mano Majra, a hamlet on the border between India and Pakistan where Sikhs and Muslims are unconcerned about division. Later in the novel, we watch hamlet morph into a battleground, with a growing tide of violence swallowing all of the town's love and serenity.
As a train comes into the town bearing the remains of slain Sikhs, chaos ensues, and it looks like the villagers have become a part of a dismal, apparently eternal circle of bloodshed and tragedy. In this work, Singh masterfully addresses the themes of love, faith, and allegiance that compel humans to do inconceivable acts, actions that include both painful and life-affirming ones.
I Shall never Hear a Nightingale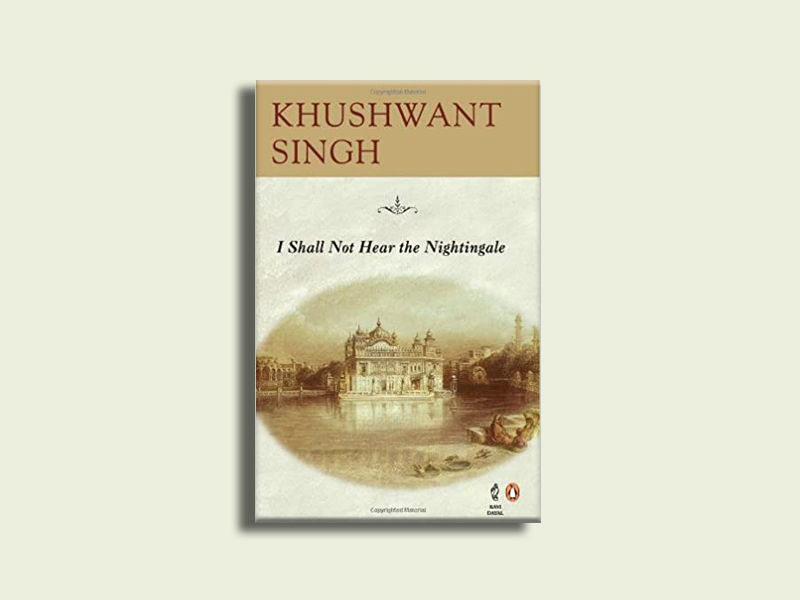 This is Singh's second novel, in which he attempts to examine the themes of love, pride, passion, religion, culture, and Indianness. The novel is set in British India and tells the story of a magistrate who is devoted to the Britishers and his nationalist and patriotic son who believes in using the rifle to force the Britishers out. Buta Singh, a cunning and cunning officer working for the British, is the story's adversary. His ambitious kid is a rebel who opposes his foreign master.
Singh has examined the morbidity in household relationships in this piece. The tale is set in colonial India during a time of religious turmoil and brotherly rivalry. A horrible murder occurs, which shocks the family and strains the connection between father and son, wife and husband.
The Portrait of a Lady: Collected Stories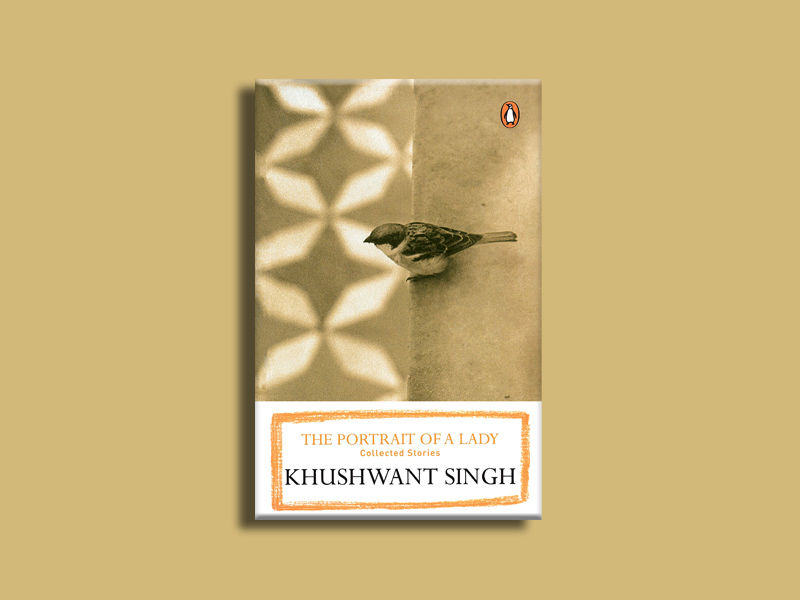 Khushwant Singh's collection is thought-provoking. "The Portrait of a Woman" is Singh's most well-known short tale in the book. Through this short tale, he earned his name as a writer in London Magazine. The plot is modest, restrained, and well-crafted rather than showy. Perhaps it's memorial from his family to his grandma. 
Why I Supported The Emergency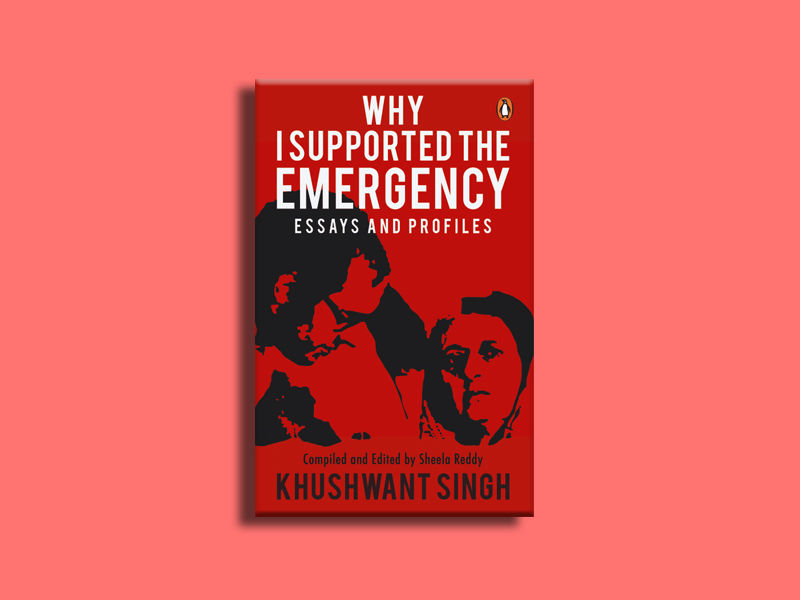 This book is a recollection of the past, although it is written in the style of modern literature. It is a nonfiction work comprised of essays. This book, as the title indicates, is about why he backed the move. With modesty, the author has presented his views and analyses of current events. This nonfiction book, edited by Sheela Reddy, analyses the lives of historical personalities such as Indira Gandhi, Mahatma Gandhi, Jawaharlal Nehru, Jinnah, and others who worked for India's economic growth such as J.R.D. Tata, G.D. Birla, and Sir C.P. Ramaswamy. It also features poets, writers, and the Bandit Queen, Phoolan Devi.
Delhi: A Novel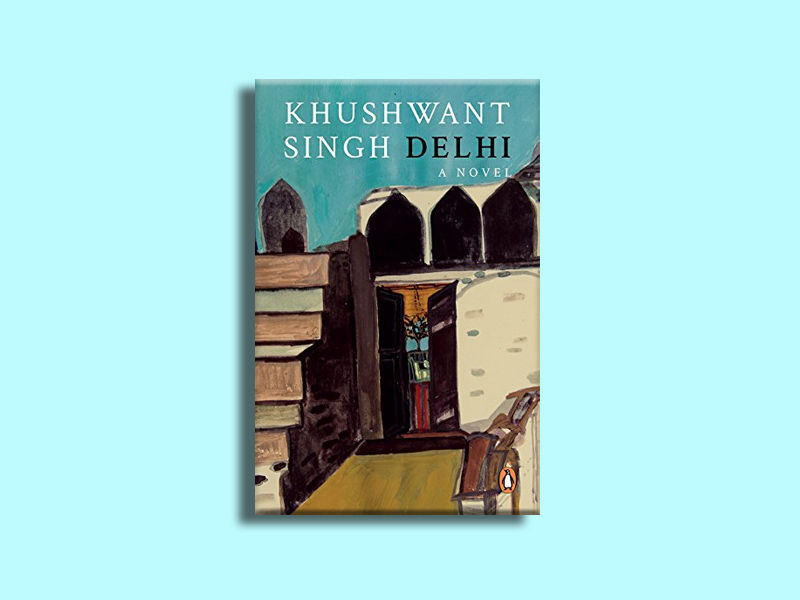 This novel took Singh around 25 years to complete, according to Singh. Delhi: A Novel is set in Delhi and is most likely Singh's autobiography. This book recalls historical events such as the assassination of Mahatma and Indira Gandhi. In the work, the narrative voice is the author, who examines his unique connection with a hijra (eunuch) named Bhagmati. The novel jumps back and forth in time. 
It begins with the narrator coming from England and bringing an abandoned eunuch Bhagmati with him from a desolate road on a sweltering Delhi summer afternoon. They begin their torrid romance. The eunuch has a profound impact on his life and subsequently saves him from the anti-Sikh riots of 1984. 
He demonstrates his flexibility as a writer in this work. Singh's novel is a work of art because of its wit and controlled storytelling. It's as though a professional historian is exploring the history of the magnificent city while including his own follies.