Kumari, one of those films with well-balanced departments, is powered by a largely folklore-influenced tale that carries aspects of a gothic horror story or a monster picture.
Those who were turned off by filmmaker Nirmal Sahadev's first movie, Ranam, which attempted to create a Hollywood-style Malayalam action thriller, should find Kumari's more realistic setting more appealing.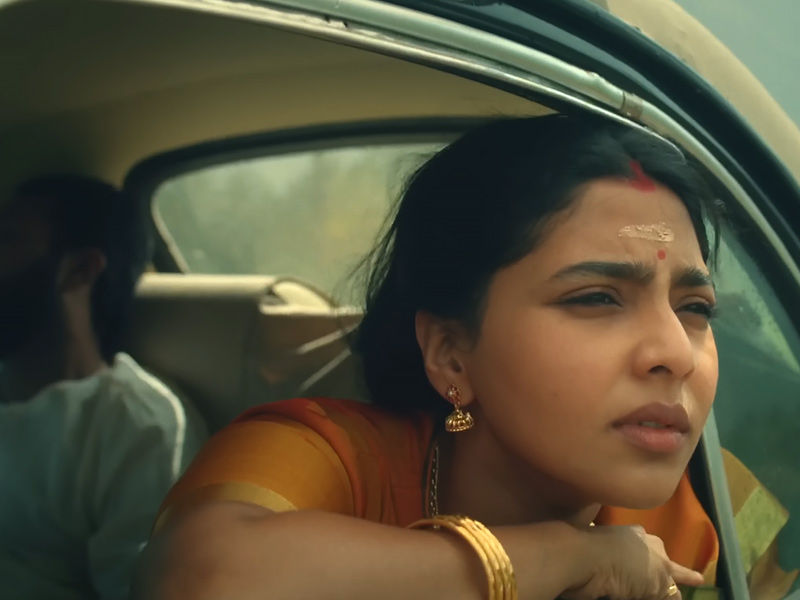 If the two films are shown next to each other in front of someone who has no idea who directed them, they may be shocked to learn that they were directed by the same individual. In terms of technical aplomb, Ranam was on par with a Hollywood production. I don't know the full background behind its creation, but I do know that the Prithviraj-starrer was planned to be far more ambitious, a plan that was finally thwarted by cost restrictions.
However, Kumari gives the impression that Nirmal and his crew were given creative freedom that they did not have Ranam. I mention this because Kumari appears to be a more healthy work, at least to me. Beginning with the voiceover opening narration that establishes the backstory for the whirlwind of events about to unfold, Kumari held my attention through the savage climax confrontation between — well, I won't reveal anything for you.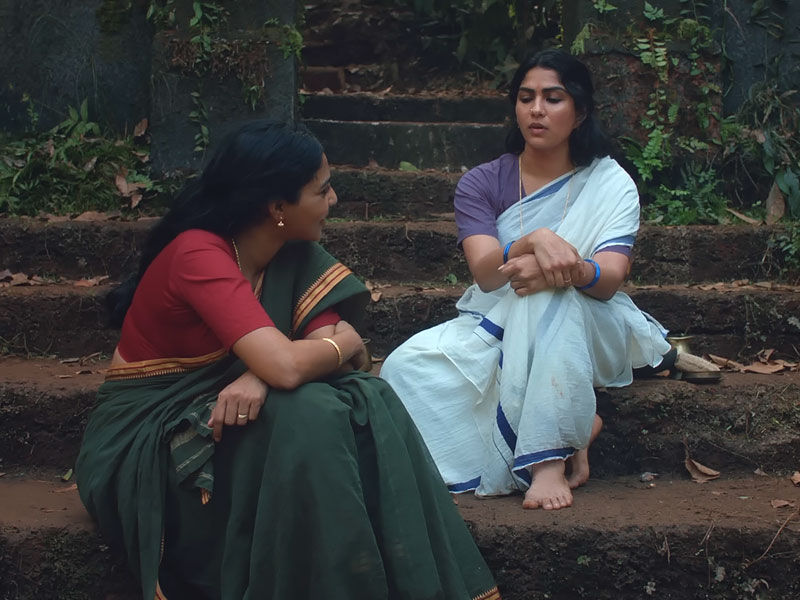 Kumari, one of those films with well-balanced departments, is powered by a largely folklore-influenced tale that carries aspects of a gothic horror story or a monster picture. There is no attempt to overpower the other.
Because she is married off to a family haunted by a tragic background, I regard Aishwarya Lekshmi's titular heroine as a Malayali counterpart of the main character from Daphne du Maurier's Rebecca.
Kumari initially comes to the front gate of her husband Dhruvan's (Shine Tom Chacko) family home at night, and the location, while being well-lit, radiates a sense of dread. And when you realize that this is the same location where something horrific happened a while ago – an episode detailed in the film's prologue – you anticipate several terrifying possibilities. It's simply another patriarchal family where newlywed ladies are warmly welcomed despite their ignorance of the enormous darkness that would soon overtake them.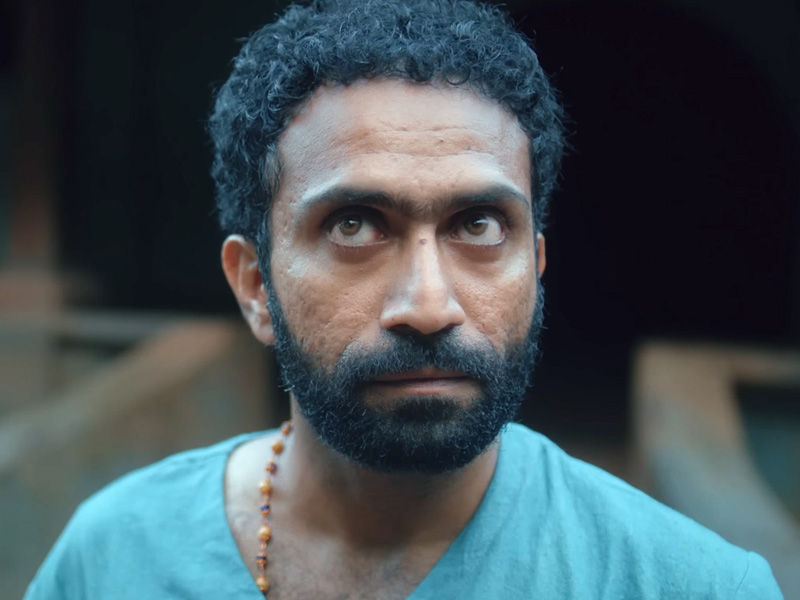 Interestingly, Kumari, which revolves around black magic and chathan seva (devil worship), is released at the same time as another film based on Hindu tales and rituals (Kantara), aside from the fact that Kerala just experienced an exceedingly disturbing case of human sacrifice. Kumari's fundamental premise fits quite nicely with the various terrifying stories our moms and grandmothers had told us. Some of us grew up believing them, while others realized they were merely stories. I fall into the latter category. (Yes, an atheist may appreciate these stories as well.) Kumari is particularly adept at this. It's detailed, exposing more fascinating individuals and backstories as the story unfolds.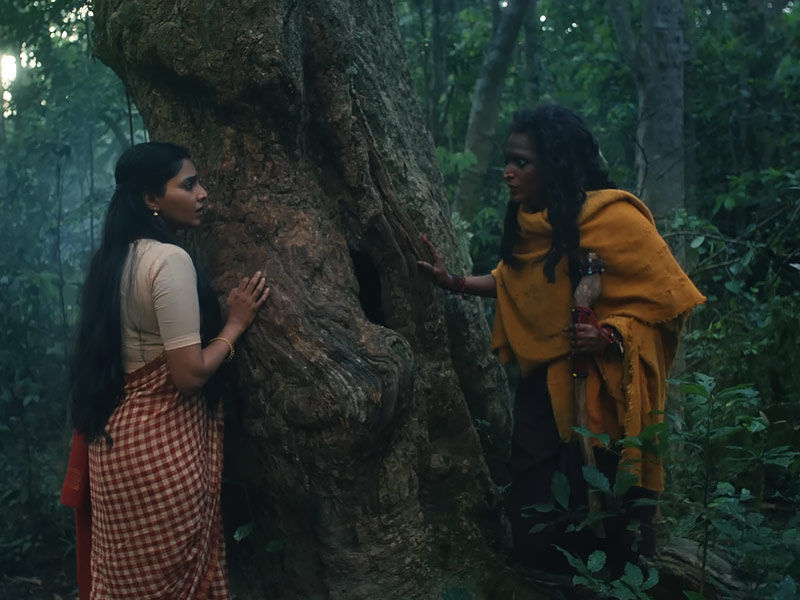 Consider the entire subplot between Giju John (who plays Shine's brash elder brother), his wife (Swasika), and his paramour (Shruti Menon). The whole affair has a Shakespearean feel to it. Shruti does not appear often in the film, but her Lady Macbeth-like influence does significant damage later on. While on Shakespeare, Shivajith Padmanabhan, who played in Jayaraj's Malayalam rendition of Macbeth (Veeram), makes a brief but pivotal cameo, while Tanvi Ram portrays his doomed wife. Meanwhile, we have a Vidheyan-style persecution viewpoint, with farmers at the mercy of the privileged.
Surprisingly, submissive personalities may be found even in upper-caste households, including Dhruvan's. He is seated on the floor near his father's feet when we first meet him. He's like a pet that, one day, becomes its owner's pride when the latter realizes it can produce a successor – in this case, to carry on the tharavadu's lineage. Given the presence of malevolent powers in the background, any male character in Kumari who feels he is in command becomes as susceptible as the helpless.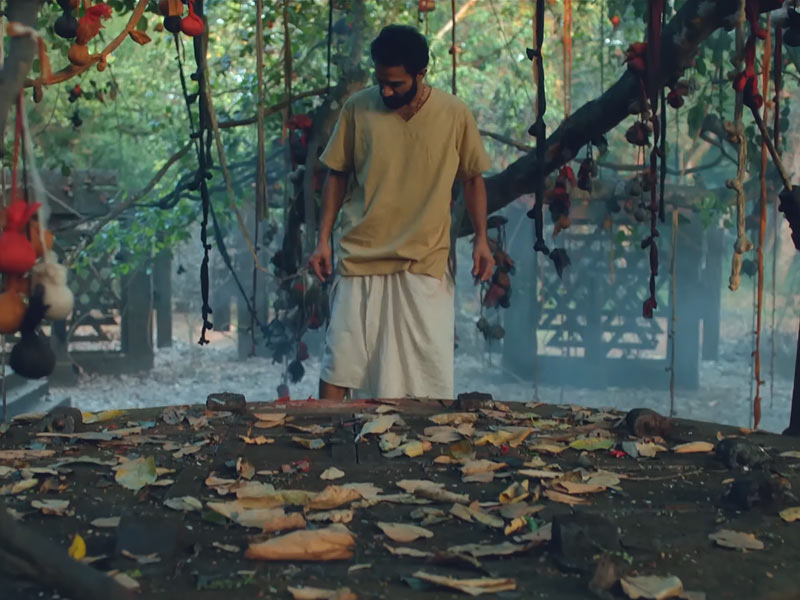 However, Kumari is ultimately motivated by the turbulent rivalry between Dhruvan and Kumari. Shine takes yet another pleasantly odd turn that does not seem repetitious. The actor uses his entire body to create a portrayal that ranges from shy and delicate to crazed and aggressive. His strange behavior is explained by an unclear past. One of the small flaws I have with the picture is the incomprehensible delivery of some of Shine's language. I'm curious whether it's done on purpose, to provide a feeling of mystery. Is this the same strategy that Christopher Nolan took with Tom Hardy in The Dark Knight Rises?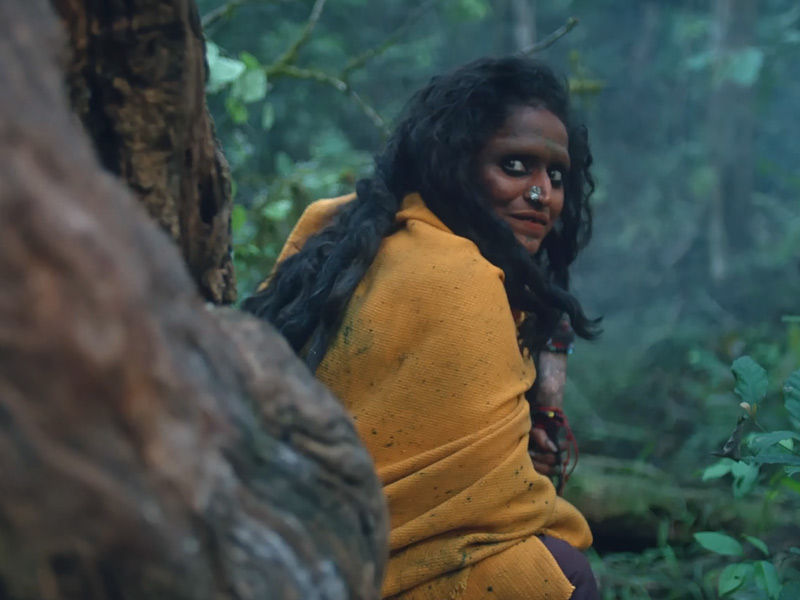 Aishwarya, on the other hand, provides Kumari with the required elegance, adventurous spirit, maternal instincts, and steely determination. I loved how the melodrama is kept to a bare minimum, even when she is confronted with the most terrible circumstances — and this is a narrative with plenty of possibilities for melodrama; luckily, the film's staff appears to know where to draw the line. Aishwarya's act is not overly theatrical, unlike Shine's, for whom it makes perfect sense. I can't fathom anyone else in Dhruvan's shoes right now.
I might also mention how nice it was to witness Rahul Madhav portray a good character for a change. The setting of his final confrontation with Shine is dramatic enough. In a performance that alternates between terrifying and motherly, Surabhi Lakshmi is practically unrecognizable.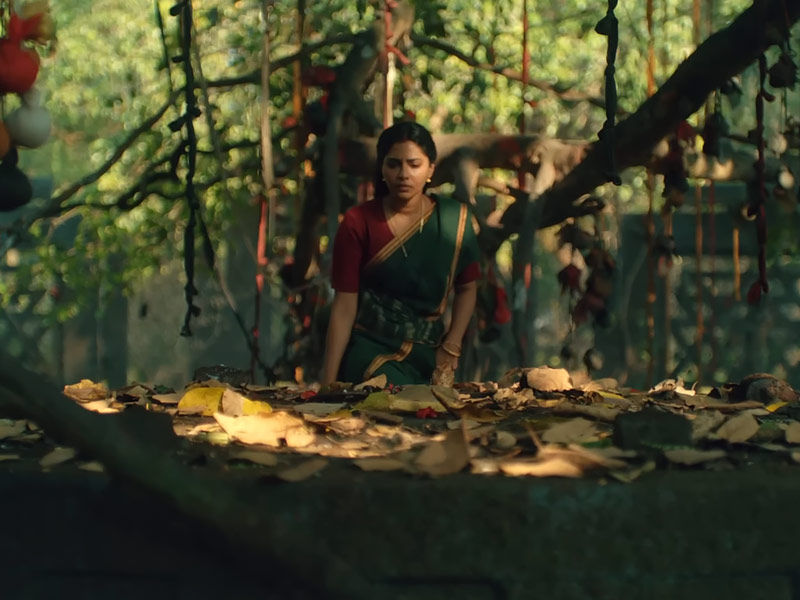 The most stunning part of Kumari, like with Ranam, is its visual texture, which is laden with gloomy dread. Abraham Joseph's impressionistic frames, which rely heavily on available light, are reminiscent of the work of Santosh Sivan in Perumthachan or John Alcott in Barry Lyndon.
Gokul Das' work is free of ostentation. Except for the disappointing beginning song with Aishwarya, Jakes Bejoy's background soundtrack is extremely powerful. I have to commend Sreejith Sarang's smooth editing for keeping me entertained throughout the film.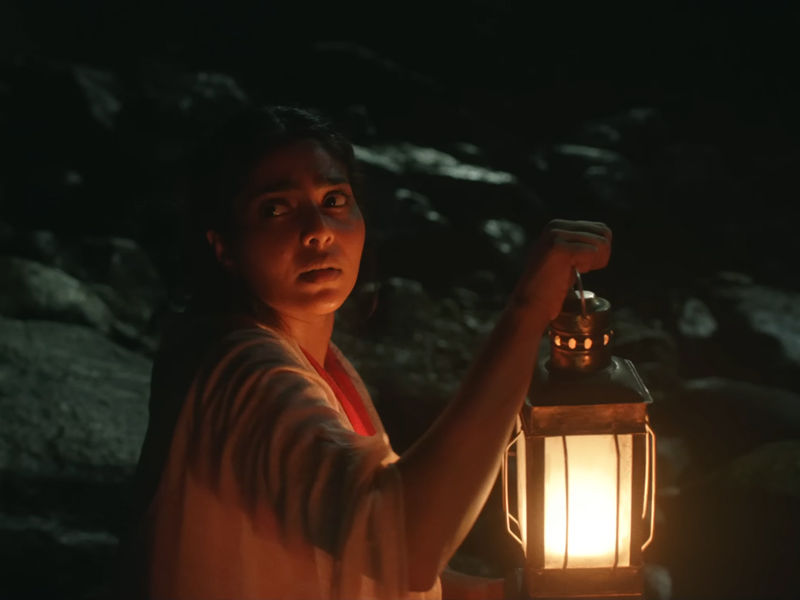 The finale's spectacular effects are evocative of the outstanding B-movies of the 1980s, notably those of John Carpenter, of whom I am a major admirer. The decision to unveil the monster(s) only in the third act follows in the footsteps of Steven Spielberg (Jaws) and Ridley Scott (Alien) (Alien).
In such escapism novels, I always want that immersive, time-travel-like feeling, that Kumari provided.