We know that as the seasons change, nail color preferences vary from bright, eye-catching summer colors to deeper, moodier tones, ideal for wrapping around cups of pumpkin-flavored drinks. Summer's colorful trends, such as dazzling whites and reflective chrome, will fade in the fall, giving way to darker colors and richer metallics. 
Although classics like barely-there sheer tones, French tips, and dark reds are always in style, anticipate some new trends to be popular this season. We've seen that fall 2022 nail styles will be either grungy and punk or gilded and glamorous—some will be a little bit of both.
Some manicures worn by celebrities at this year's Grammy Awards provided us our first look at fall trends, with gold accents and variations on conventional French manicures reigning supreme. 
Tammy Taylor, a celebrity nail tech who frequently works with Billie Eilish, predicts that subdued, '90s grunge-era browns and caramels will be among the most popular fall colors. 
There is a manicure trend for every type of nail art fan between the extremes. So, if you're stuck deciding on a color for your next manicure session or want to enhance your go-to nail design, we've got you covered. We've compiled a list of the top nail trends for fall 2022, as recommended by some of the most influential people.
1: EMO FRENCH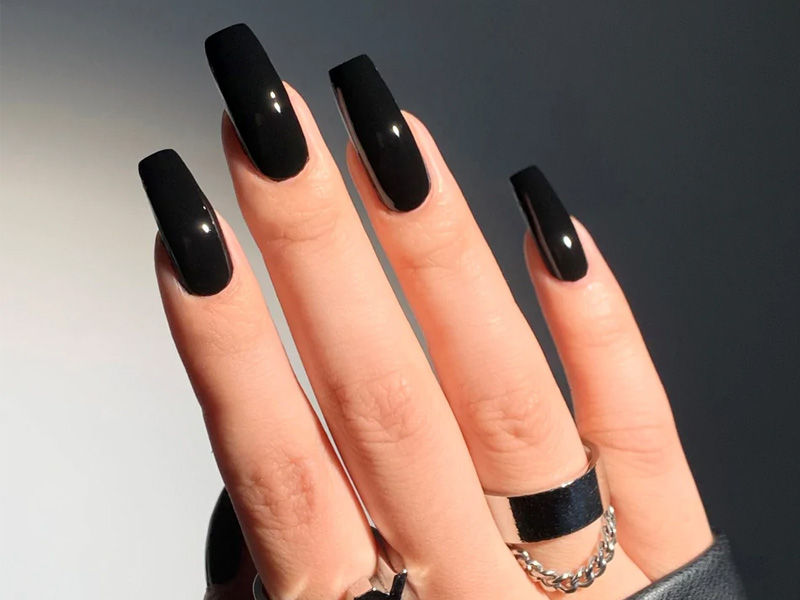 If you want to spice up your standard French, invert the script and use a black (or nearly black) tip instead of the conventional white. "Not My First Rodeo beige as the base and Ferosh Black as the french tip is one of my favorite combinations," Taylor explains. Your French manicure will instantly seem more autumnal.
2: FOIL FINISHES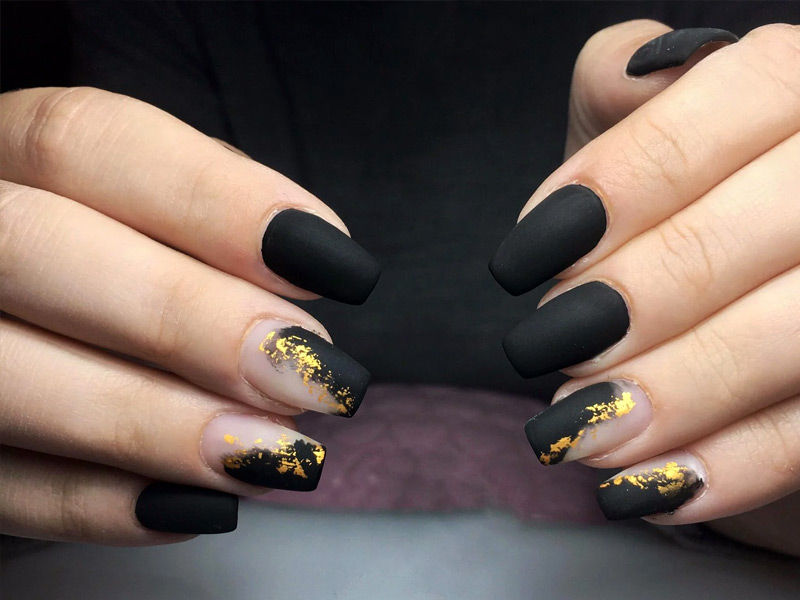 Glosslab Founder Rachel Apfel believes that a dash of metallic is ideal for those who want to enhance their manicure game but are hesitant to try new trends. "Foils are a great way to add some sparkle to a typical manicure without too much effort," Apfel explains. 

3: TRIPPY THERMAL NAILS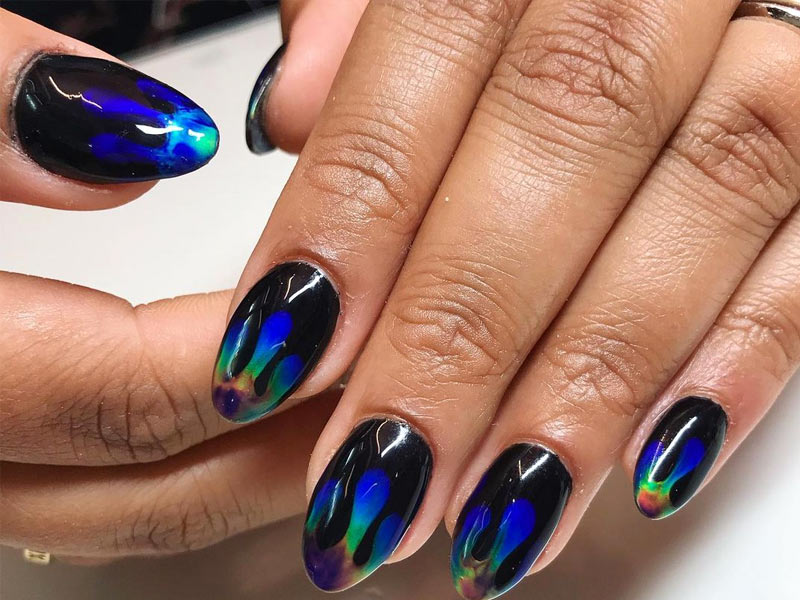 Megan the Stallion, the original Hot Girl, introduced this trend to the nail world last year, but thermal nails are now claiming the autumn 2022 season. Originally inspired by thermal imaging hues (primarily red, yellow, and blue), this one-of-a-kind design has evolved to include colors that are more appropriate for the season, such as black, grey, dark green, and navy.
4: GRUNGE TONES
For a time now, the '90s have been making a comeback in both beauty and fashion, so it's only natural that murky grunge tones would make a comeback on our nails. Taylor describes her latest collection as "heavily influenced by the rock 'n' roll aesthetic: music, fashion, leather, animal print, and tattoos.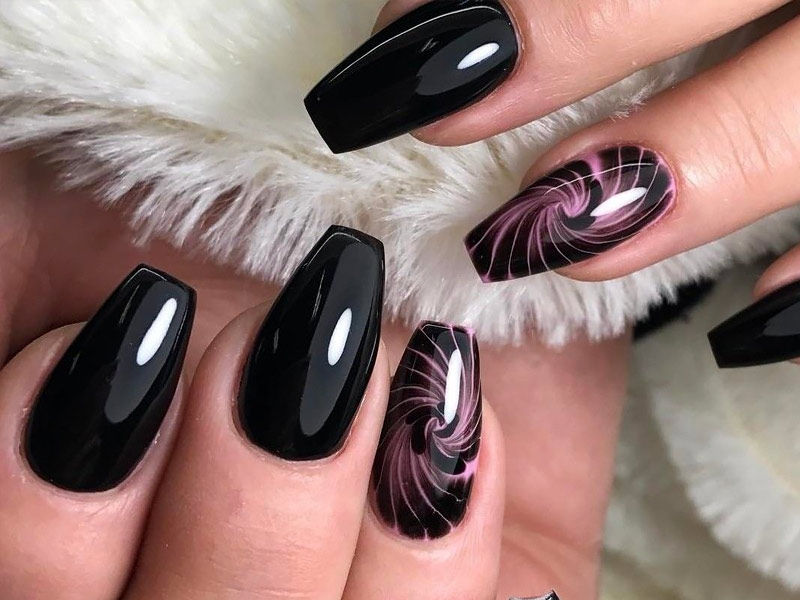 Isn't it something you'd like to try right now? Experiment with different browns, taupes, and neutrals—you can even mix and combine.
5: GRAY MATTER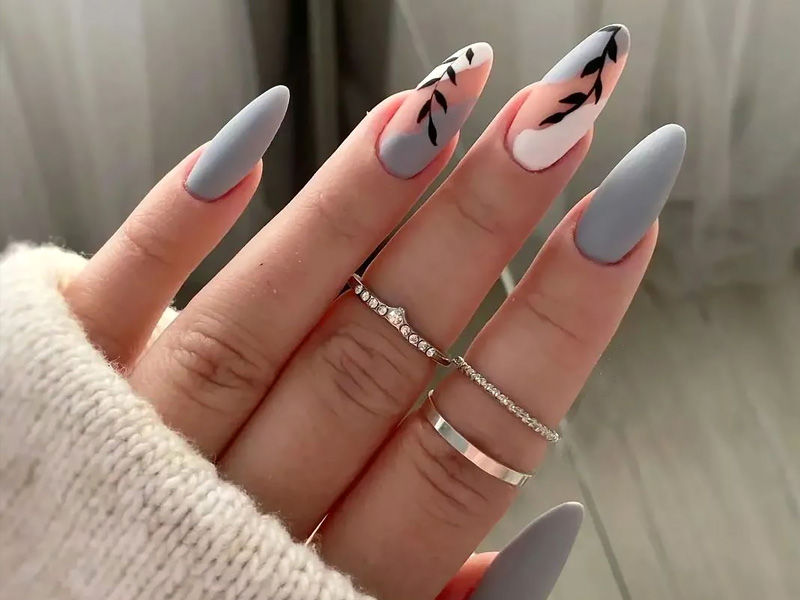 "Grey will be all the rage this fall," adds Apfel, "an upgrade from the summer's soft blushes and whites." Grey nails seem to fit the spot as our wardrobes transition from light sundresses to comforting sweaters. She also suggests layering other finishes, such as shimmers or mattes, over grey polish to create a unique look.
6: GLAM GEODES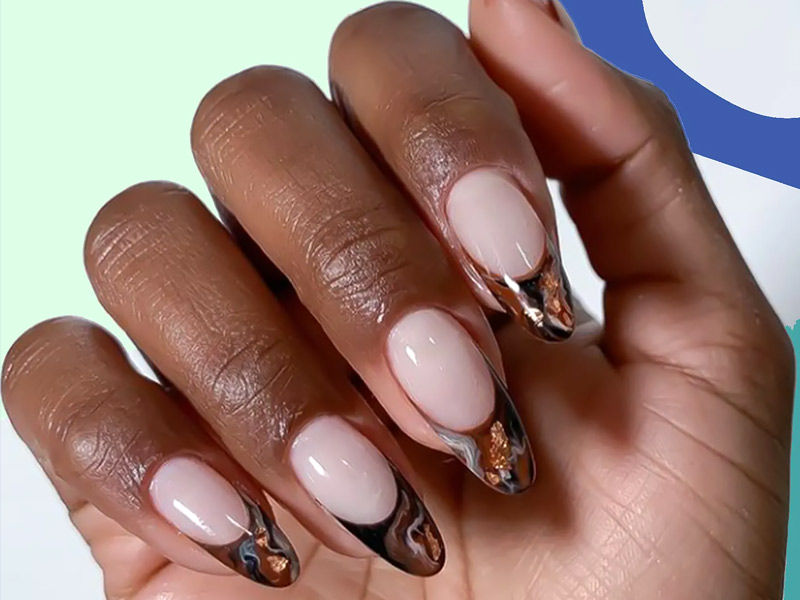 Honey, a celebrity and magazine nail tech, believes that fall will usher in a new trend of stunning geode crystal designs and varnishes with a multidimensional appeal. Consider organic patterns to be the new neutrals.

7: CHAMELEON COLORS

Darker, multi-dimensional tones will be the winterized version of summer's "glazed donut nails" this season. "Jewel tone shimmers radiate two or three hues, creating a chameleon appearance that looks even more gorgeous in the light," Honey says. She suggests shopping from small brands like Bee's Knees and Ethereal Lacquer, which release limited edition hues every month, making your color and design even more unique.

8: FULL-GLAM GOLD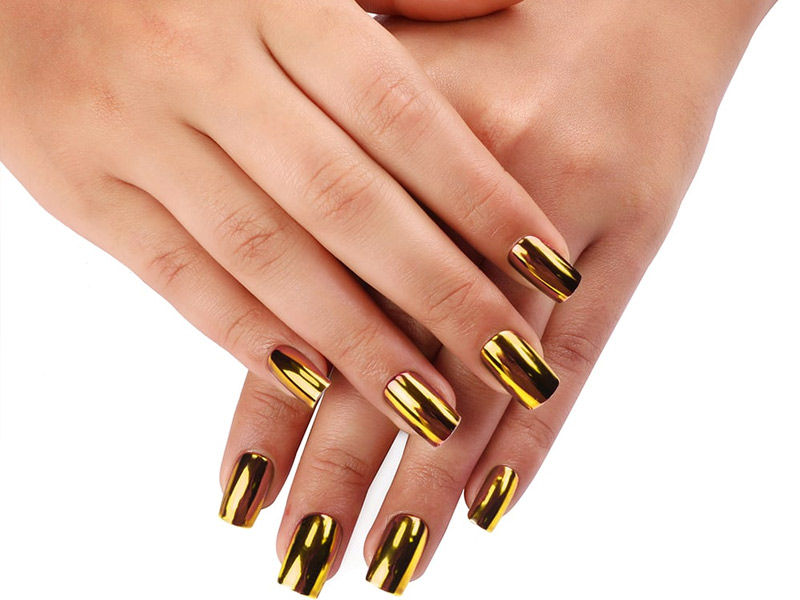 Gold is a glamorous style all year, but there's something about the metallic that goes so well with the rich color palette and comfortable, velvety textures of fall. Recently, Chloe Bailey was spotted wearing a 24-karat mani.

9: GOTH FLOWERS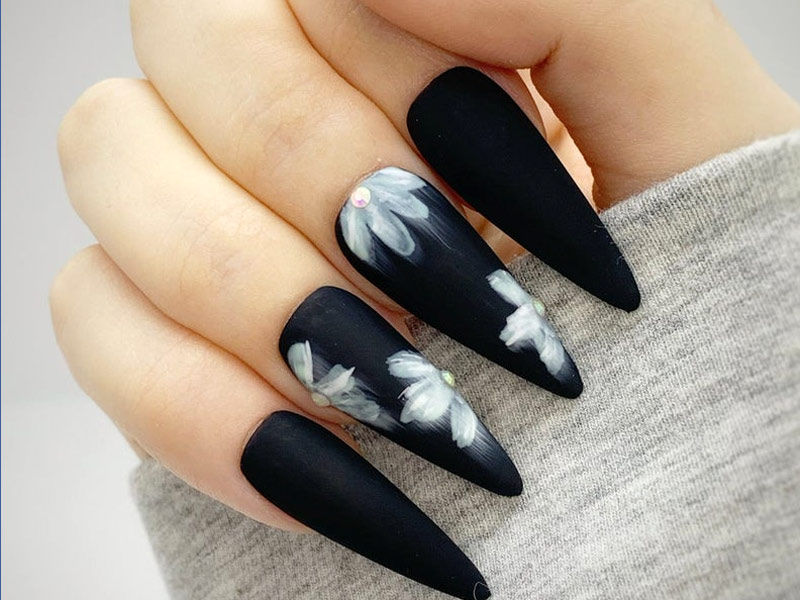 Florals for spring may not be original, but putting a dark touch on floral nail art ideas for October seems novel. Delicate black and red blossoms strike a stylish balance between feminine and punk.