Indian mythology has a deeper meaning than just good and evil. There is an intriguing story at every turn if one is willing to delve deep. Ravana portrayed a villain, but it's crucial to understand why he chose to do so. Actually, the goal was to balance the forces of good and evil. It makes sense why he is still revered in some cultures.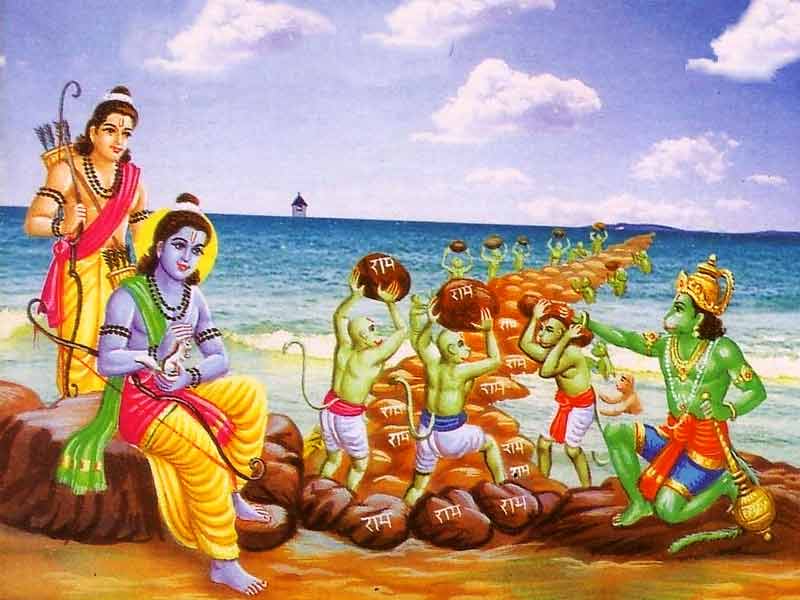 Pulastya, one of the Saptarishis and one of the greatest sages in Indian mythology, was the grandfather of Ravana. Kaikashi, the mother of Asura, and Sage Vishravan were his parents. He is therefore regarded as being a blend of Brahmin and Asur (demon) (sage).
The legendary antagonist of the ancient Hindu epic Ramayana is known as Ravana. He is portrayed as both the great king of Lanka and a Rakshasa (demon).
He is referred to as a demon with ten heads, but few people are aware that he did not have that many from birth.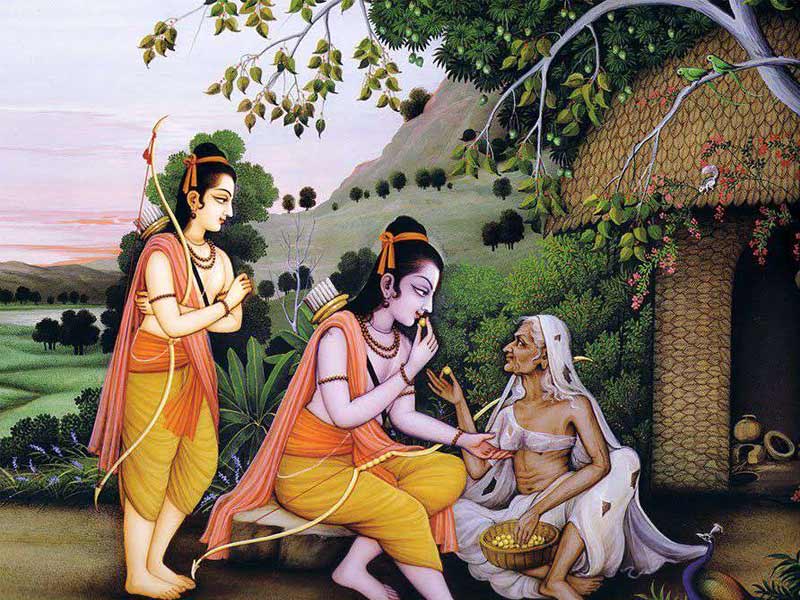 Actually, Ravana was a great devotee of Lord Shiva, a colossal scholar, a superb administrator, and a master of the veena (plucked string instrument).
He authored the astrology book Ravana Samhita and the novel Arka Prakasham (book of Siddha medicine). He had extensive knowledge of both black magic and Ayurveda. He allegedly had complete control over the positions of the planets. He owned a flying chariot called a pushpakviman that he had acquired from his stepbrother Kuber. He had mastered tantra vidya, the art of producing mental optical illusions, which he employed against his adversaries.
Lord Shiva once crushed Ravana's forehand when he attempted to lift Mount Kailash. Ravana then began praising Lord Shiva and begging for forgiveness. Ravana made Lord Shiva so happy that he started dancing wildly and passionately. This dance is known as a tandava, and the chants became known as "The Shiva Tandav Strotram."
After finishing his education, Ravana performed a massive tapasya (penance) on the banks of the Narmada River to appease Lord Shiva.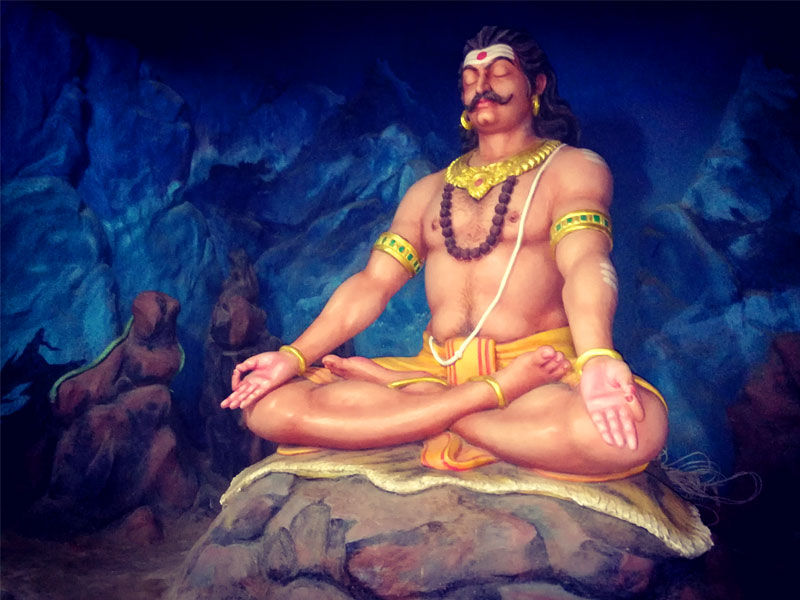 Ravana annexed his head out of a desire to please the Lord, and each time he did so, the head grew back and continued to do so ten times, allowing him to carry out his penance. Ravana sacrificed ten heads, which Lord Shiva then gave to him. He also goes by the name "Dashmukh" because of these ten heads.
The six Shastras (holy texts of Hinduism divided into four categories: the sruti, smriti, purana, and tantra) and the four Vedas are represented by the ten heads of Ravana, which make him a great scholar and one of the most intelligent beings of his time.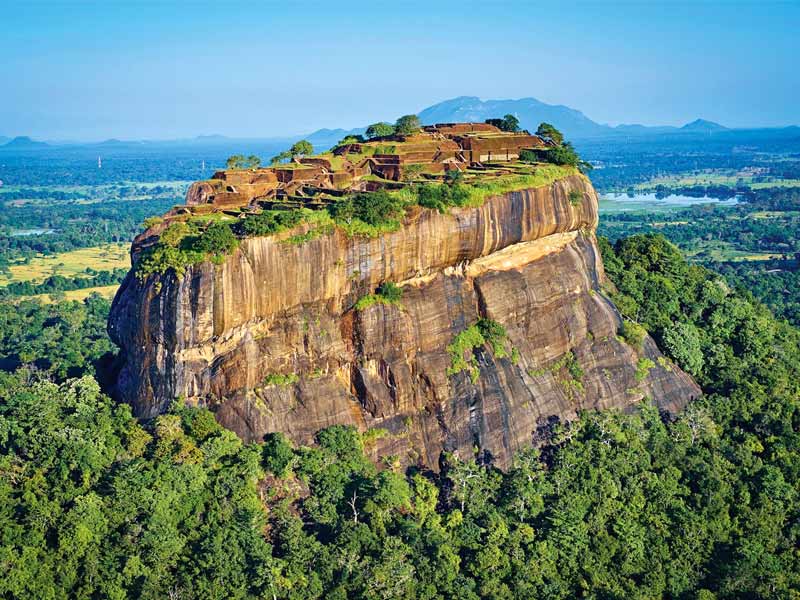 He was an expert in 64 different fields of knowledge and all fighting techniques. The Shiva Tandava Stotra, which he composed, is still the most well-known hymn ever sung in the worship of Lord Shiva. He is known to have assembled the Veda with the appropriate musical svaras (notes).
The 10 emotions are yet another interpretation of Ravana's ten heads. There are eight of these emotions: Kaam (lust), Krodh (anger), Moha (delusion), Lobh (greed), Mada (pride), Maatsarya (envy), Manas (mind), Buddhi (intellect), Chit (will), and Ahamkara (ego).
Hindu traditions place a strong emphasis on restraint of the senses and the projection of the intellect alone, which is regarded as superior to all other faculties. The development of a soul is thought to be hampered by the use of other emotions.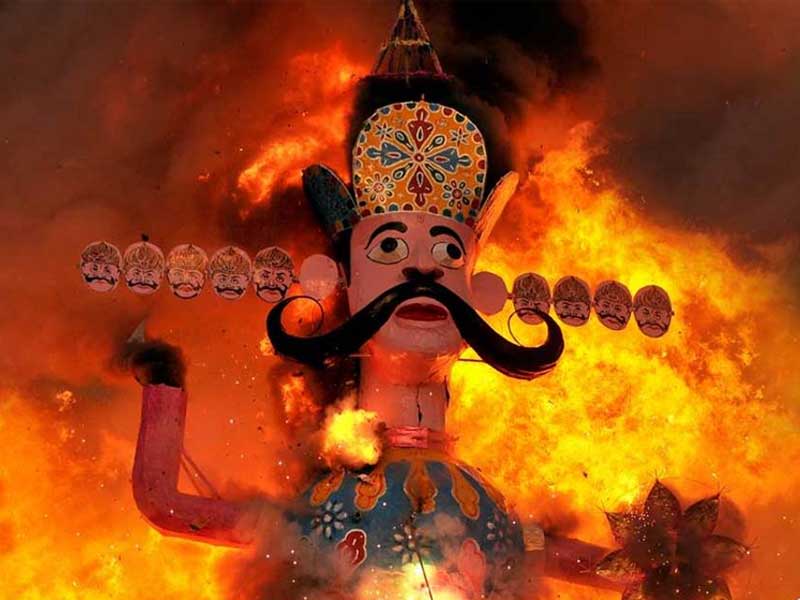 The wise king Mahabali once counseled Ravana to renounce these nine emotions and hold fast to only intellect, arguing that having all of these qualities makes a person whole.
The two heads of Ravana controlled his actions, which ultimately caused his demise, while the one head of Buddhi controlled his destiny.
He eventually gave in to his senses, and because he was powerless over them, he not only destroyed himself and his clan but also turned all of Lanka into ashes. One of his greatest regrets, as he lay dying in battle, was having all this knowledge but not being able to use his abilities. He regretted not using the advice.
About this formidable demon King, who genuinely altered the course of the epic, the Ramayana says very little. Ravana, an asura or demon by birth, went on to become a genius who was a renowned scholar, a master musician known for his skill just on Ravanahatha (a variant of the Veena), and a ruler of the three worlds.
Attempts by Ravana to Please Shiva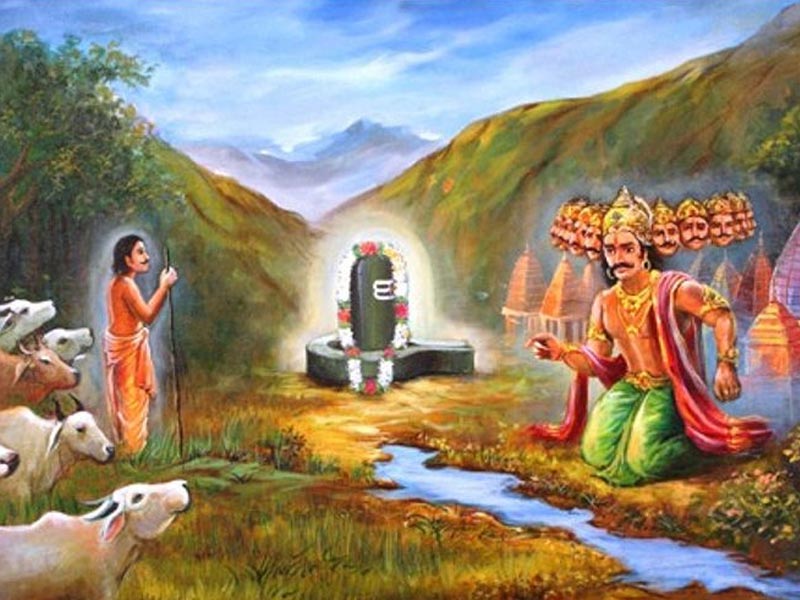 Despite being a Rakshasa, Ravana was one of Lord Shiva's most devoted devotees. He was also a favorite devotee of Shiva and had been blessed by the Lord Himself numerous times. But because of his extreme egotism, Ravana secretly wished to control Shiva. Mahadeva made the decision to discipline him because he was aware of his negative tendencies.
Ravana kidnaps Sita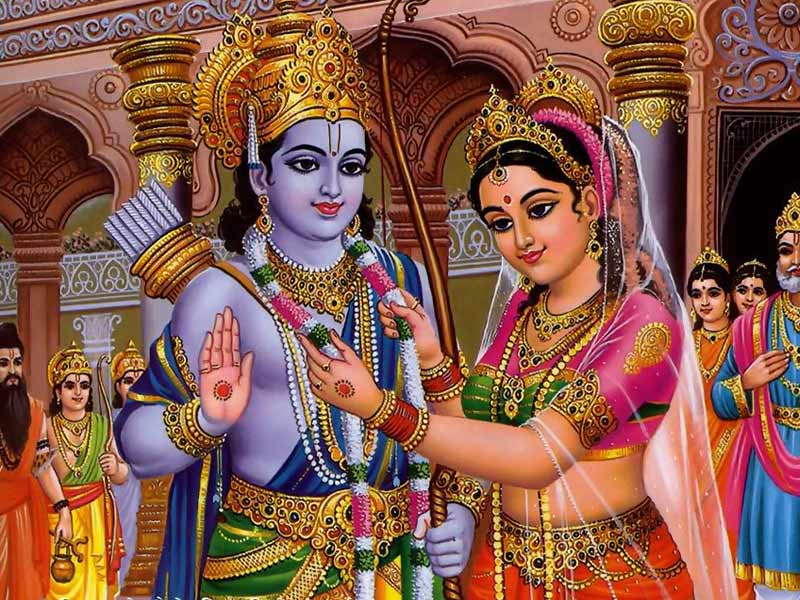 To seduce Sita, Ravana instructed his uncle Mareecha to dress as a golden deer and approach the home of Rama and Sita. Mareecha followed instructions and transformed into a stunning and radiant golden deer. The animal immediately piqued Sita's interest, and she asked Rama to pursue it and bring it to her. Rama chose to give in to his wife's wish despite his reservations.
Both sides suffered great loss of life and destruction as a result of the war. The war claimed the life of the powerful Indrajeet as well. Rama and Ravana finally met each other. Rama fired arrow after arrow at the Rakshasa, but it was ineffective. They did no harm at all, simply brushed past the demon.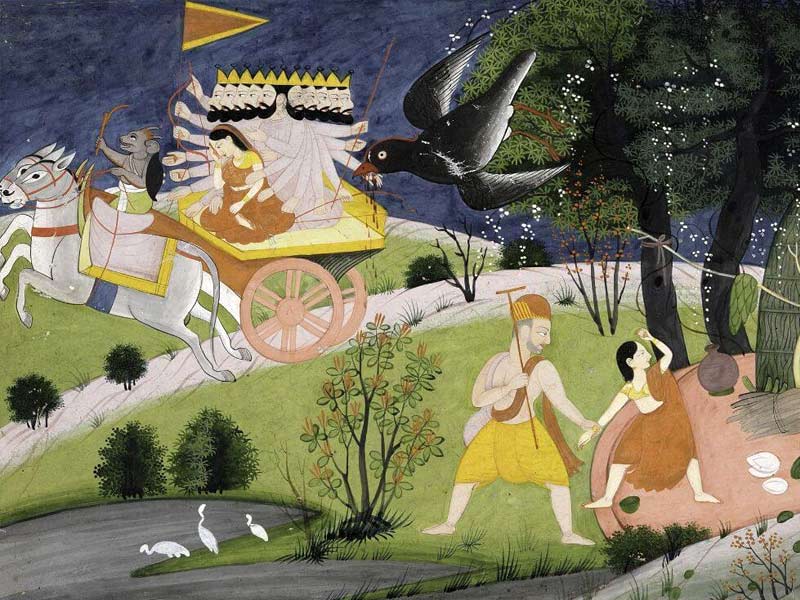 Rama became more and more worried. Even the Gods, who were watching from above, started to become anxious as they considered how to stop the ten-headed Ravana. Indra paused as the Devas approached before responding. Then, with the assurance that his charioteer, Matali, would aid Rama, he sent his celestial chariot. Ravana was hit by more astras as Rama jumped into the chariot.
Rama directed the Brahmastra at Ravana's navel while chanting the name of Parvati, Shiva's consort. Ravana's body was pierced by the lethal weapon, causing him to falter and fall to his death.
The war between Rama and Ravana came to an end as a result. Ravana was automatically granted Moksha (liberation) when he died at the hands of Lord Rama. As a result, he immediately rose to heaven. After all, he was a great scholar, a wise, and a devout man.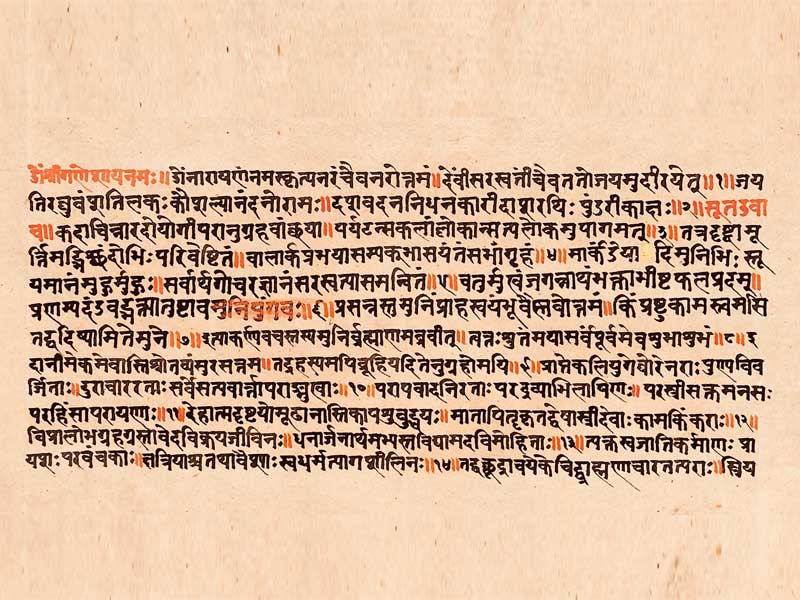 Even though he had committed some sins, it was only possible because his Asura guna had manifested at that precise moment. Additionally, he had lost his battle bravely. As a result, Ravana received the proper funeral and all the honor due to being a true warrior.