Being an entrepreneur is definitely not an easy task. It requires a lot of patience, risk-taking capability, and hard work. Every new business starts from the ground level. It is up to the entrepreneur that how he/she takes it to a higher level. Entrepreneurship requires new ideas, innovations, goods, and services from the entrepreneur, and that's it. It is very obvious that no new entrepreneur has the knowledge and experience of that level as a person in business for 20 years have.
Still, being an entrepreneur is fun because if you don't have experience, there are books on entrepreneurship to help and guide. You only need to get an idea for your startup, and stuck to that, rest all the books on entrepreneurship will teach you.
To make your entrepreneurship even more interesting and easy, we have come up with a list of some super amazing books on entrepreneurship that will make your business grow and get established. There are ample books on entrepreneurship. To pick the best ones out was not that easy as every book has its own uniqueness. The books we have listed out will help in the growth of your business and your growth as a person. These books will guide you and make you aware of the ups and downs of your entrepreneurial journey.
DO HAVE A LOOK AT THE LIST OF BOOKS ON ENTREPRENEURSHIP AND GET YOUR BUSINESS ESTABLISHED………
RICH DAD OR POOR DAD BY ROBERT KIYOSAKI AND SHARON LECHTER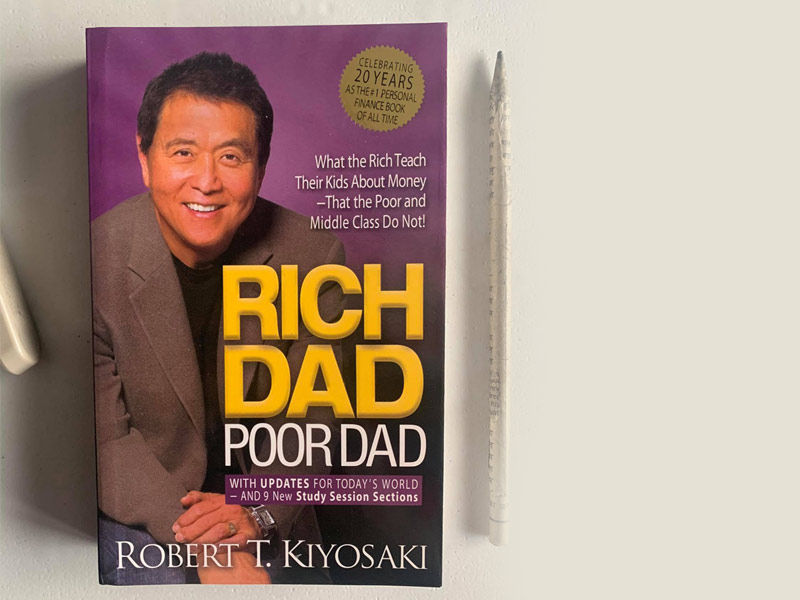 A great and must-read for all entrepreneurs. The book will make you realize the importance of financial literacy or financial education and financial independence by investing in assets, starting and owning a business, and increasing the knowledge of financial intelligence. The book is perfect for making guide you to make your entrepreneurial dream come true. The book makes you go through the bitter truth about wealth- that it's not found by going to school and getting good grades, graduating from a recognized university or a recognized course, and working with a secured company. The book perfectly depicts the jobs of 9 to 5 and how people continue to participate in that rat race for paying the debts.
The book will show you a mirror of an entrepreneurial journey and guide you to your destination.
Click Here
RICH WOMAN BY KIM KIYOSAKI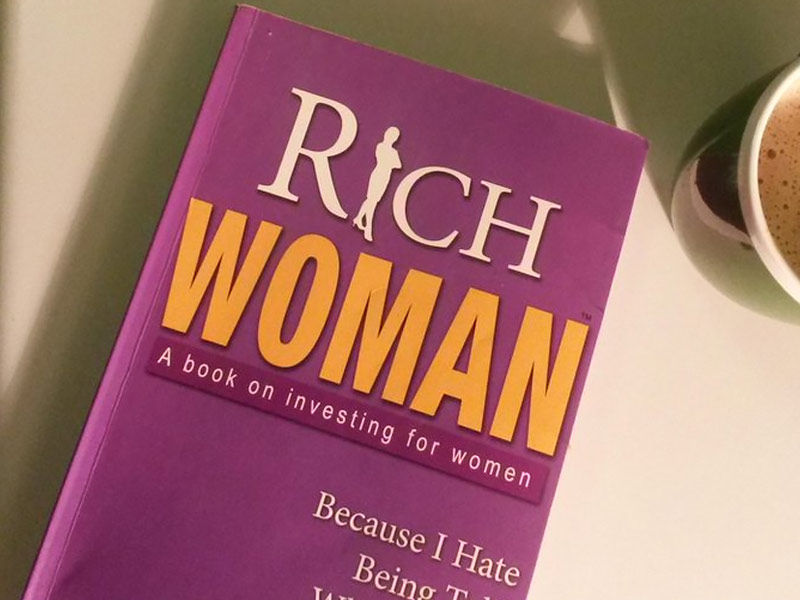 Perfect book on entrepreneurship, especially for the women looking for a startup. The book gives an insight into the power of money and how people can get a part of it. Kim Kiyosaki attempts to empower the women to learn about the finances and never find themselves dependent upon men. The book is perfectly designed and written for all age groups. The book teaches how to plan and create a financial budget, invest in real estate, businesses, or stocks, and how to make the use of financial knowledge you have at the right place and at the right time. 
It is a must-read book that should be on the table for every woman desiring to be an entrepreneur!
THE $100 STARTUP BY CHRIS GILLEBEAU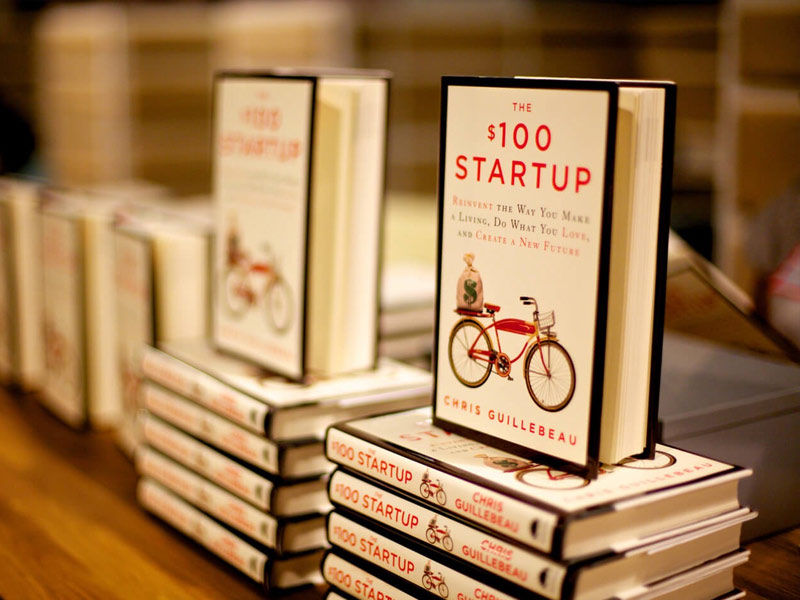 This book on entrepreneurship is a must-have! This book serves the best when you need motivation, especially when you lack the funds. The book has 50 successful entrepreneurs who started with few bucks in their account but are now earning more than $50,000. Whenever you feel demotivated, trust me, this book will turn the table and give you the perfect motivation. The book will make you move on from HOW and MONEY to focus on PASSION and IDEA. 
Click Here
CRUSH IT! BY GARY VAYNERCHUK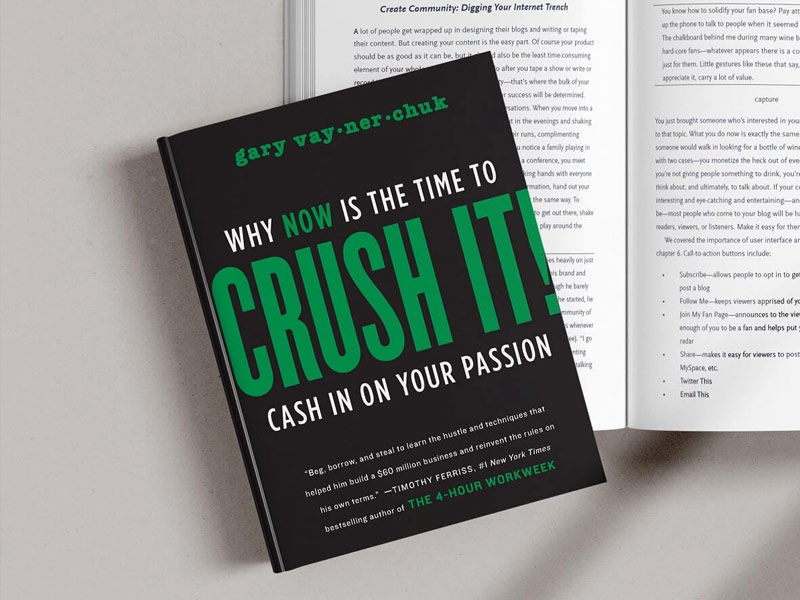 This perfect book on entrepreneurship will compel you to achieve your dream. The persuasive tone of Gary Vaynerchuk will motivate you and compel you up to the extent that you will get out from your comfort zone and from your daydreaming to make a world of your dream by yourself. The book will light up your passion for the business and life that nobody could stop you from achieving your goal. 
If you have a plan and idea but need some motivation to move your passion, then this is your go-to book!
THE LEAN STARTUP BY ERIC RIES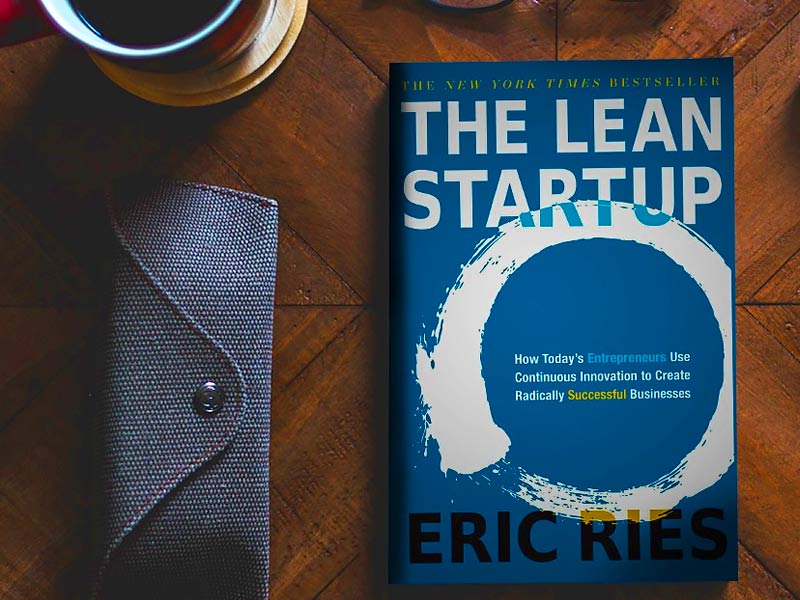 If you require a perfect game plan for your entrepreneurship, then The Lean Startup is the book you need. Eric covers various technical aspects and techniques that will help an entrepreneur to achieve success. In the book, Eric goes more towards the scientific and intuitive approach to becoming a successful entrepreneur and making your business last under your arms. This book needs to be on the shelf so that you can go through it whenever needed!
THE ENTREPRENEUR MIND BY KEVIN D. JOHNSON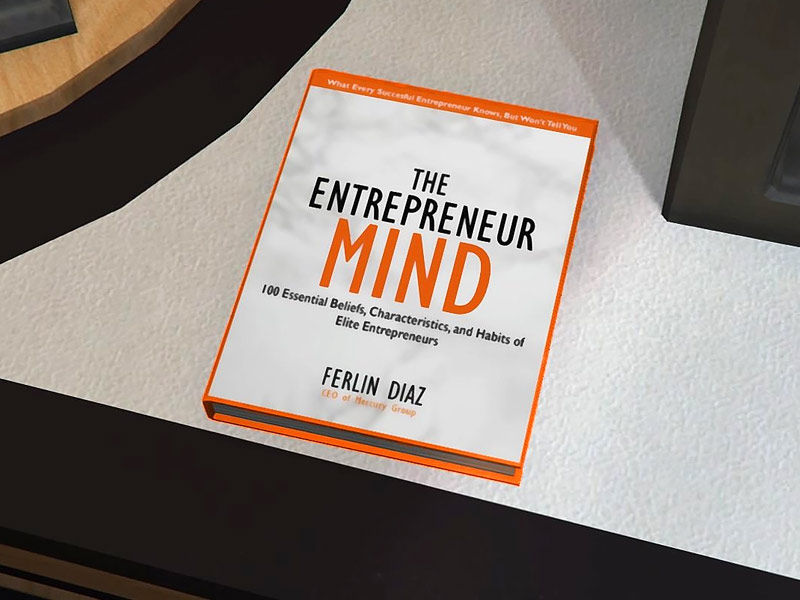 Everything starts or begins with the mind. The thoughts always affect the actions, and every thought is associated with the mind. If your mind has so many negative thoughts floating, then it is obvious that your day will not end on a good note. If your mind has so many positive thoughts in a day, your day will definitely end with a positive note. So, this book of Kevin D. Johnson helps the entrepreneur change their views and mindsets to do your business and succeed. It offers several ways that can help you in changing your thinking and make your business grow and last. 
Also, by the end of the book, Kevin makes sure that you get to know when you have to begin when you have to stop. When you have to take a break and when it's time to let go and start it all over again. Moreover, The Entrepreneur Mind will teach you how to get back up as backup plays an important role in planning or starting a new business.
So, if you are an entrepreneur or are aspiring to be an entrepreneur, these books on entrepreneurship should be on your must-read list!