Although the manga is a more popular narrative form, these best manhwa should not be overlooked and still make for excellent reading in 2021.
With the advent of Superman and Batman over a century ago, the United States became the home of comic books. Then, just before the turn of the century, all eyes went to Japan and its manga industry. Today, Korean manhwa (also known as webtoons) are capturing the interest of many comics enthusiasts.
Manhwa has gained huge success among manga lovers in recent years. Manhwa started in South Korea, but its popularity has extended to North Korea and beyond. While manga is in black-and-white, a wide range of manhwa is in full color and popular.
Reading a manhwa has given me many new experiences, and I even quit reading comics for a while after falling in love with Korean webtoons. The universe of manhwa is broad, providing all types of things such as action, fantasy genres, and some remarkable things. If there is one thing that can elevate manhwa to the level of manga or perhaps surpass it, it is the artwork.
Manhwa is catching up to a genre that Japan has dominated for years: comics. Manhwa is even getting anime adaptations. There are several forthcoming best manhwas that people should keep an eye out for in 2021. Thus here are the finest of the best manhwa.
Manhwa, regardless of language, may capture the interest of many admirers, and much more so if set in a magical environment. With the rise of manhwa in the animated world, there may be certain manhwa that fans loved reading and may have a possibility of being adapted into an anime. Here are some of the best manhwa to read in 2021.
Tower Of God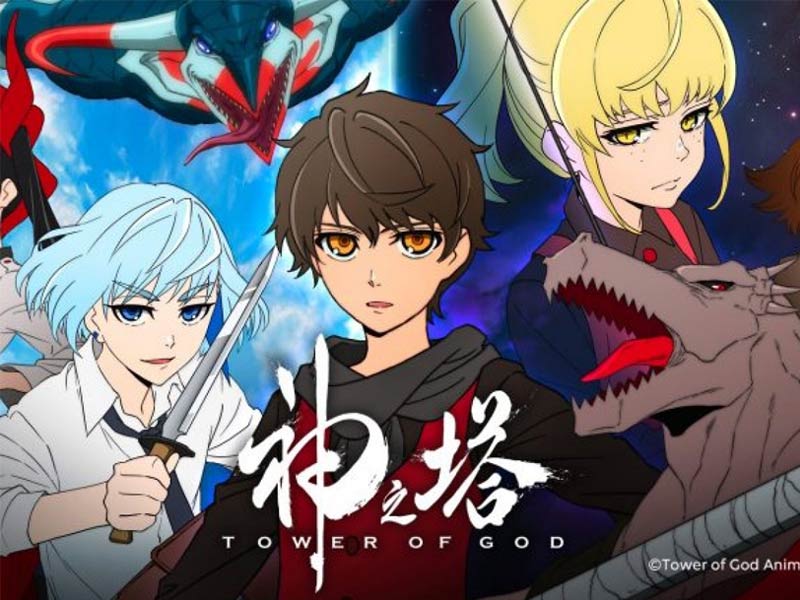 Now is the moment to read Tower of God if you haven't already and re-read it if you haven't already. Why? Because this best manhwa is now available as a Crunchyroll Originals animation. This is possibly one of the longest-running manhwas out there, and it has quite a narrative to tell.
It is divided into three seasons and has been running since 2010, with no signs of stopping anytime soon. Following the conclusion of the first season of Tower of God, many fans expect a second season that would delve into the actual origins of Bam's narrative. Why not get in on the action and start reading, too?
However, when the narrative begins, Rachel abandons Bam. She walks into the tower, leaving Bam little choice but to follow her. The tower is a fascinating and wonderful location packed with strange and unimaginable settings. People enter the tower hoping to reach the summit; they will fight frightening adversaries and conquer difficult obstacles along the way. Bam, on the other hand, is just concerned with finding Rachel.
The Gamer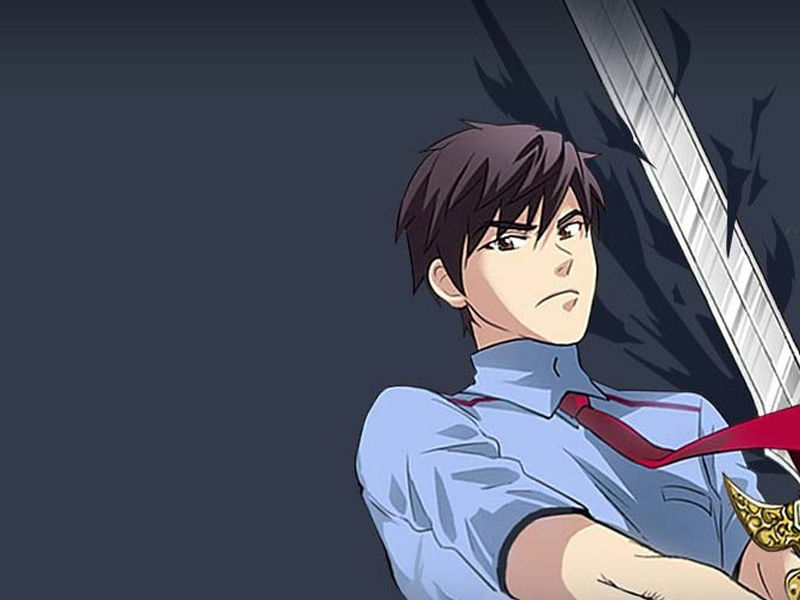 Seong Sang Yeong wrote The Gamer, and Sang A drew it. Even though it ended five years ago, fans are waiting for an anime adaptation of this manhwa. Jee-Han enjoys video games, but he is taken aback when he learns he can traverse the actual world in the manner of a role-playing game.
He can observe people's levels and the state of goods, acquire skills, and even level up. However, this power is not without its drawbacks. There are creatures to battle, much as in a genuine role-playing game, as well as people with the same — and even more powerful — skills as him.
Sangyoung Seong's action manhwa The Gamer is illustrated by Sang-A. If you like Isekai anime or the novel Ready Player One (no judgment), you'll like The Gamer manhwa.
The Gamer recounts the story of Jihan, an ordinary high schooler whose life is turned upside down when he gains the capacity to perceive the world as if it were a computer game. His eyes suddenly have a heads-up display, and he can see the 'power levels' of everyone around him.
Jihan quickly discovers that he is not alone, that his best buddy has been living with this Ability for years, and that the Abyss is a secret underground realm of other Ability-users.
Solo Leveling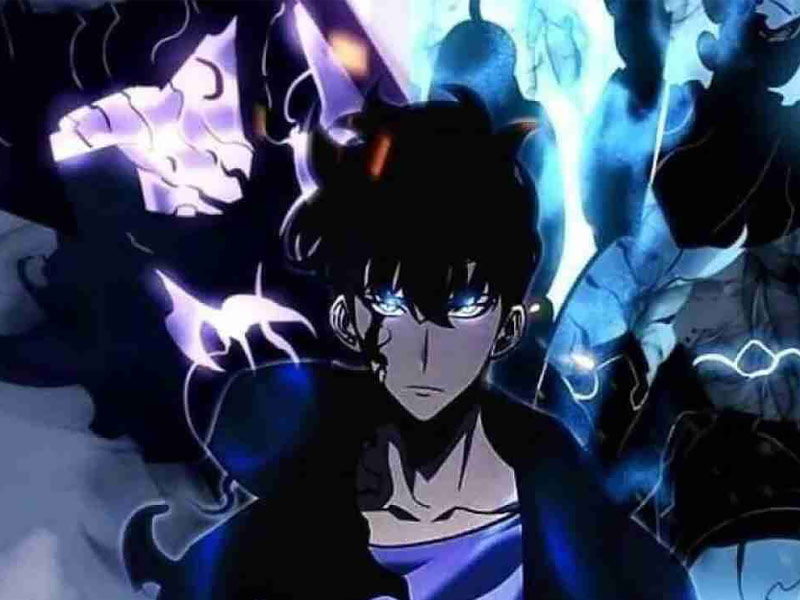 Chugong created Solo Leveling, which was drawn by Gee So-Lyung and Redice Studio. Many fans have become engrossed in the tale of this best manhwa, so you've definitely seen it around. Like many other manhwas, it is based on a novel of the same name. It has been lauded for its magical setting and exciting action.
It focuses on E-rank Hunter Sung Jin-Woo. He discovers and levels up in a dungeon that only he can see. His ambition is to become an S-rank Hunter, the world's most powerful rank.
In a world where awakened people are known as "Hunters" who must combat dangerous creatures to defend humanity, Sung Jinwoo, dubbed "the weakest hunter of all mankind," is always fighting for existence. A mysterious System picks Jinwoo as its only player one day, after a horrific fight in an overpowering dungeon wipes out his group and threatens to terminate his life: Jinwoo has been awarded the rare opportunity to level up his talents, potentially beyond any known boundaries. Follow Jinwoo's adventure as he faces more powerful opponents, both human and monster, to uncover the mysteries hidden deep within the dungeons and the ultimate extent of his powers.
In the universe of Solo Leveling, you may level up your talents and rank up based on your achievements. The adventures you encounter in this one are considerably different and far more spectacular than those you've seen or heard about previously. The main character is far too powerful.
The God of High School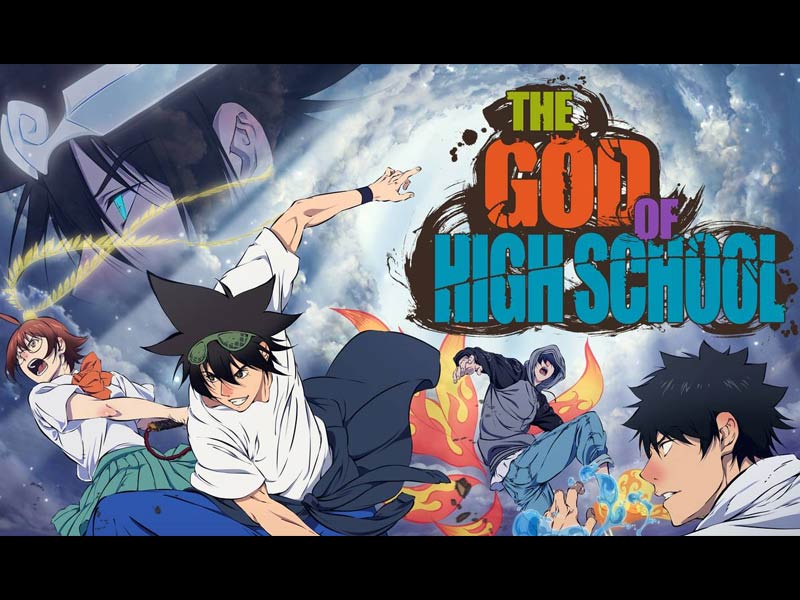 The God of High School is the underlying narrative of a high school Tournament. However, it does stand out in terms of storyline. While the speed is consistent with the plot, the most fascinating sections of the manhwa emerge when the tempo slows.
What more could we ask of a story? Even though the plot appears regular, it provides a distinct viewpoint than the other best manhwas on our list. Overall, it's worth a try.
The narrative is set in a high school where the main character enjoys fighting powerful people and grows stronger with each fight. He meets new people and learns new things, but he never loses sight of his ultimate aim of being the best fighter.
The God of High School is a martial arts action manhwa that follows Mori Jin, a 17-year-old high school student in Seoul. His preferred martial art is taekwondo, and his goal is to win the God of High School competition.
The God of High School competition, sponsored by a dark, shadowy company, guarantees its winner the big prize of everything their heart wants. This is a series that places a high value on violent martial arts action.
Noblesse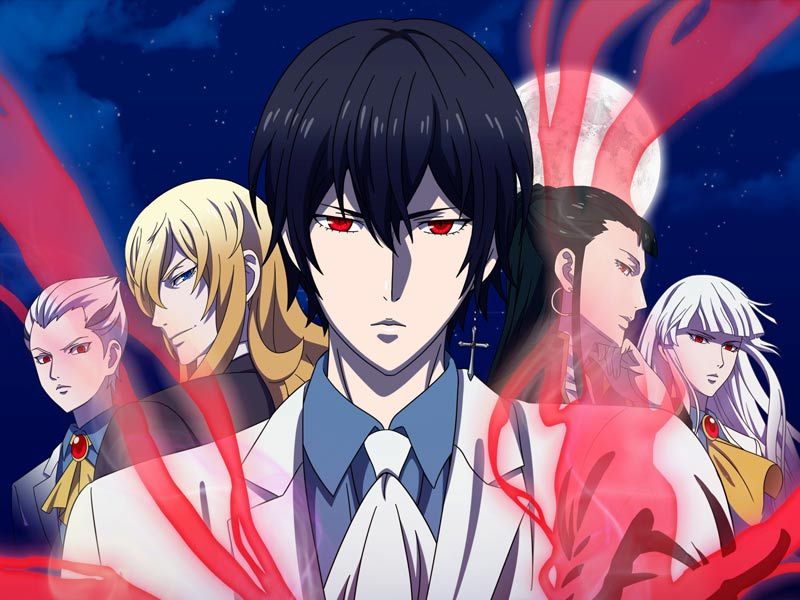 Do you appreciate tales about vampires? Noblesse could be your cup of tea. The plot revolves around Rai, a vampire who awakens after 820 years in a coffin. But, observing humankind's growth, he finds everything odd.
Noblesse is the best manhwa that will soon be adapted into an anime. Therefore it's a must-read. It had an OVA before it was finished, and it is currently receiving a full-fledged anime adaptation. The narrative, written by Je-Ho Son and drawn by Gwang-Su Lee, reinvents the tired tale of vampires and Frankenstein.
Rai awakens from an 820-year slumber to discover that the world has altered dramatically. Along with his devoted companion, Frankenstein, he chooses to restart his life and become acquainted with modern society. However, things are far from calm, as individuals calling themselves "The Unions" are on the attack.
The narrative may appear fair, but you also thought it was unusual. The nicest part about this best manhwa is that it appears to be a slice of life manhwa covering school life events on the one hand. Still, on the other hand, the true storyline makes its way to show some gloomy moments, which will get you even more thrilled.
Catharsis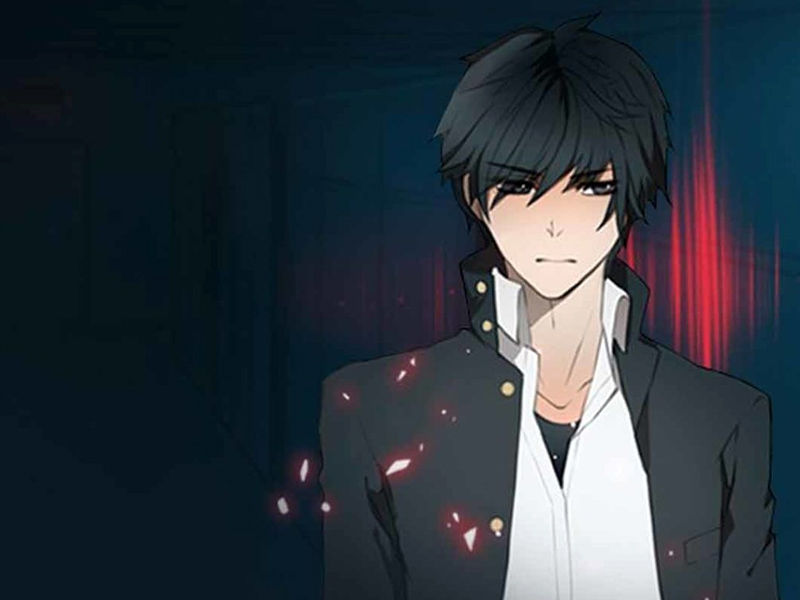 I don't blame you if you have high expectations for this amazing and best manhwa; it is, after all, a high-quality manhwa. It features beautiful artwork, an interesting plot, and, most importantly, interesting characters.
It follows Leon, a child who suffers many nightmares and can perceive voices in colors and recognize people based on their voices. When Tomorem, a monster that feeds on people's anxieties, learns the existence of monsters, he also discovers an organization named Catharsis that fights these creatures. Ahniki wrote and drew Catharsis.
This is worth reading because of the fascinating narrative. Even though it is labeled as finished, there is still hope for a second season.
The narrative follows Leon, who understands terror to some measure owing to the dreams he suffers. Because of his remarkable talent, he can recognize people based on their voices. However, when he learns of the existence of monsters, his darkest dreams become a reality.
However, after discovering an organization called "Catharsis," which battles against these lethal creatures, he eventually discovers a method to cure his nightmares and the riddles surrounding his talent. It's a must-read and one of the best manhwa available.
B*st*rd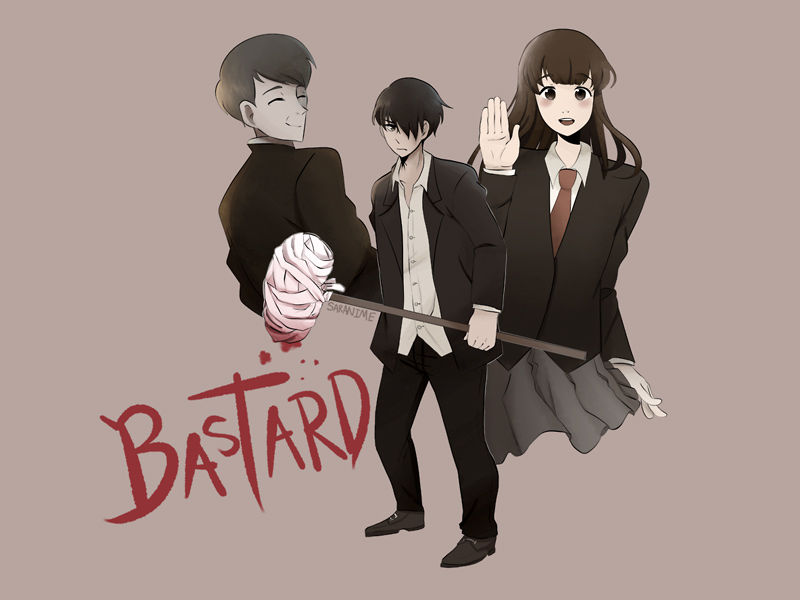 A thrilling, heart-stopping, and mind-blowing thriller! This is a one-of-a-kind and best manhwa that manages to grab its readers' interest while also allowing them to explore a darker or possibly hidden tale in our society that we don't typically witness.
If you haven't read Bastard yet, you're missing out on a psychological horror gem. The plot revolves around Jin Seon, a regularly harassed high schooler, and his insane serial murderer father, Dong-Soo Seon. He is bullied because of his impairments and hardly talks as a result, but that isn't the worst of it.
To avoid being killed, he acts as an accomplice to his father's misdeeds. That is until he decides to stop following his father's commands and instead defend Kyun Yoo once he befriends her.
Unlike others, this is the best manhwa because, while there are some thriller manhwas, most of them are one-time surprises. Bastard, on the other hand, distinguishes himself from others who provide an infinite delight to the reader by making every second count. So, if you haven't already, read.