A utopia on earth, southern India is home to beautiful structures that have stood proudly for centuries. These monuments have magnificent, breathtakingly gorgeous architecture. Each monument has a unique story to tell, from Dravidian architecture to Vijayanagara style, from ornate Chalukya pillars to tiny stone carvings by Krishnadevaraya. These magnificent ancient temples in South India are full of mythology and breathtaking in their grandeur, with tall, beautifully carved gopurams, massive pillars, and life-sized shrines among their architectural features.
Virupaksha temple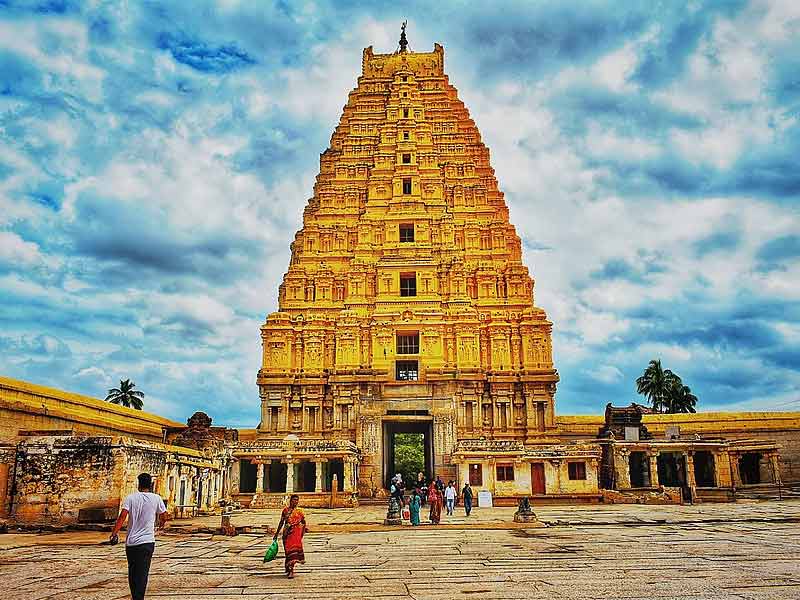 A spectacular wonder of the Vijayanagara Empire, the Virupaksha temple is located on the banks of the lovely river Tungabhadra. The temple, which is devoted to Lord Shiva (Virupaksha), is well known for its lofty gopuram, spectacular architecture, and elaborate sculptures. The temple, which was constructed in the 7th century, underwent several expansions by different kings to demonstrate their might. The most elaborate addition made by Raja Krishnadevaraya is the center, pillared hall known as Ranga Mandapa. Marriages and the December celebrations of Virupaksha-Pampa take place primarily at the Virupaksha temple. A UNESCO World Heritage Site, this temple is located in southern India.
Meenakshi Temple
On the southern banks of the Vaigai River, there is a temple called Meenakshi that is dedicated to Parvati and her spouse, Lord Shiva. This stunning piece of architecture, also known as Meenakshi Sundareswarar Temple, is a thriving center for the arts and culture.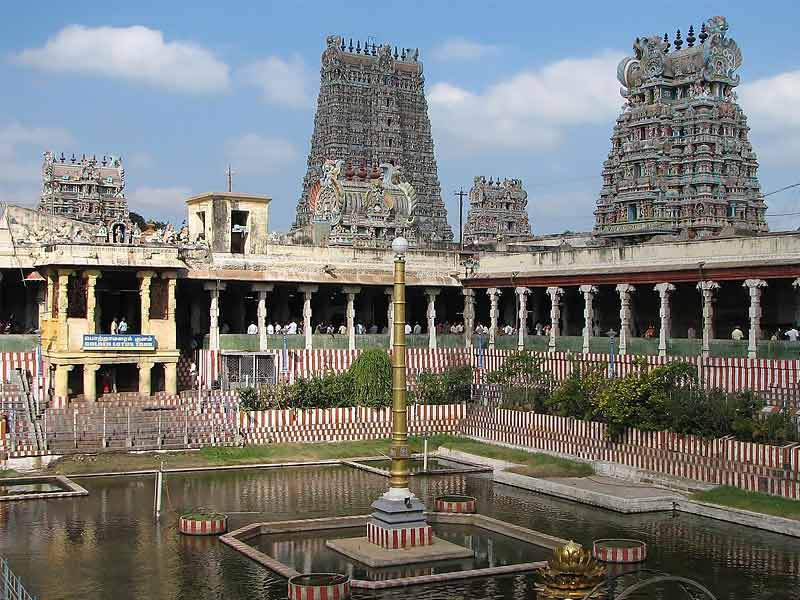 The present structure, which was built between 1623 and 1655 CE, was one of the top 30 contenders to be named one of the "New Seven Wonders of the World." The exteriors of the temple's halls, gopurams, and shrines are ornate and lavish. In terms of iconography, Nataraja's right raised leg and the shrine depicting Meenakshi holding a parrot stand out as two very unusual features.
Tirupati's Venkateswara Temple
One of the most famous and impressive temples in South India is the Sri Venkateswara Swamy Temple, which is situated in the Andhra Pradesh hill town of Tirumala. The temple, also known as Tirupati Balaji temple, is a worship space for Lord Vishnu.  The original construction of the temple is believed to have started in the year 300 AD.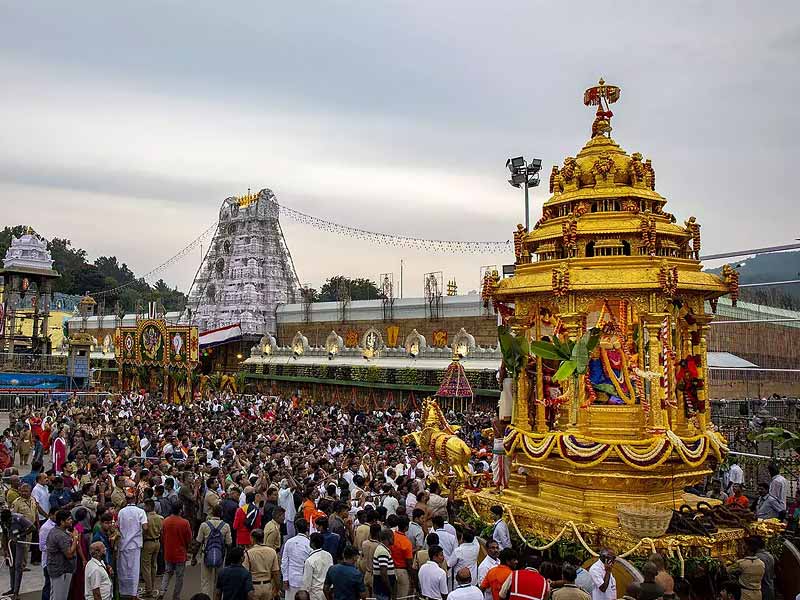 In terms of the donations collected from worshippers, Tirupati Balaji temple is one of the wealthiest temples in the world. The temple is beautifully built in the Dravidian style and has a long history.
Rameswaram's Ramanathaswamy Temple
Lord Shiva is honored in the Ramanathaswamy Temple on the Tamil Nadu island of Rameswaram. The temple is also one of the nation's 12 Jyotirlinga temples, which are considered to be holy.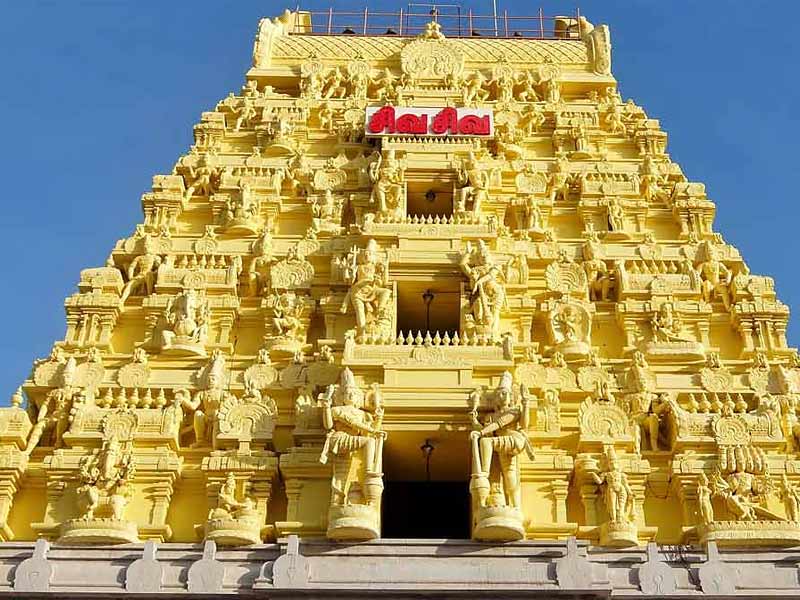 By mythology, Lord Rama is said to have prayed to Lord Shiva here. Compared to other temples in South India, this one features one of the longest and most elaborate hallways. One of the char dhams for pilgrimage is Rameswaram.
Pattadakal and Aihole
The only reason these Chalukya capital towns are well-known in Karnataka is because of their exquisite temples. These magnificent temples in South India were built in the fifth century CE and have incredibly complex construction. The "cradle of Hindu Rock Architecture" is another name for Aihole.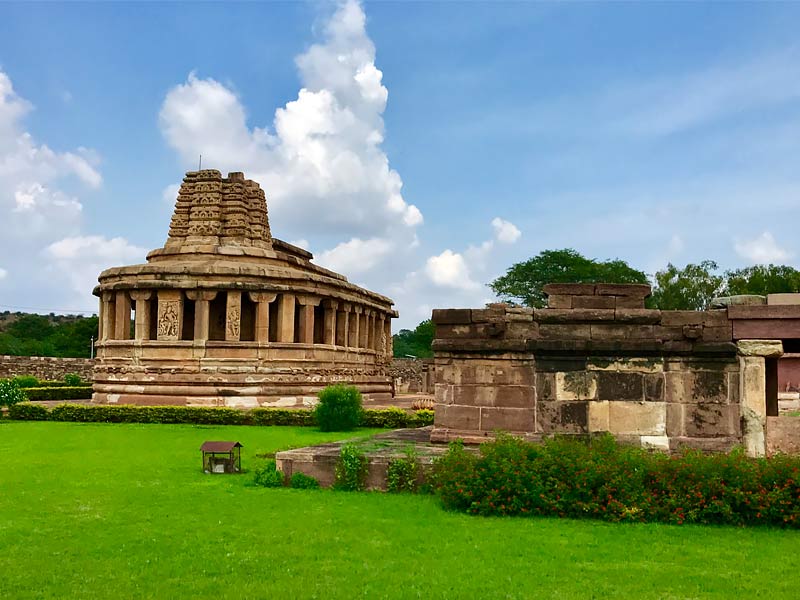 Durga Temple and Lad Khan Temple are two well-known temples in Aihole. Pattadakal adopts a fusion of Dravidian and Nagara designs. Sangameshvara Temple, Mallikarjuna Temple, Jagannath Temple, Jain Temple, etc. are essential temples.
Airavateswara in Kumbakonam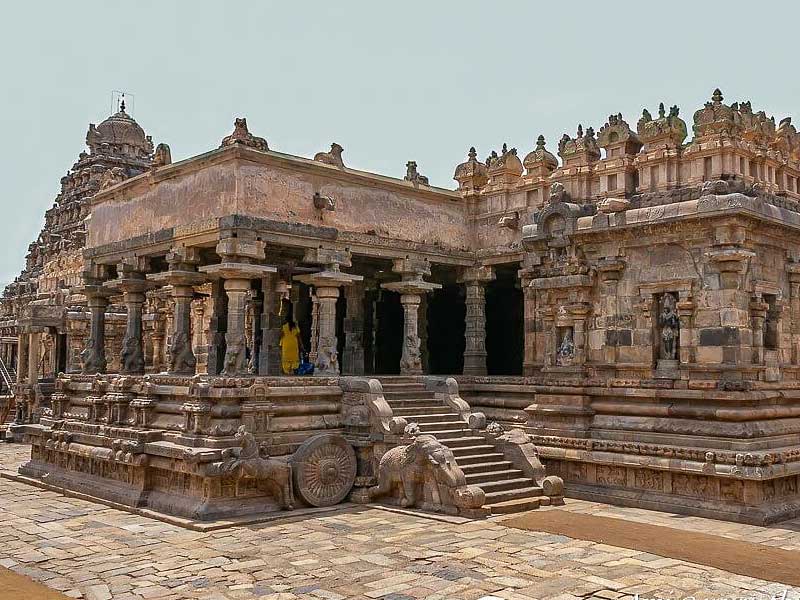 Another impressive example of Dravidian architecture is the Airavatesvara Temple, which is situated in the town of Darasuram not far from Kumbakonam. This temple, which is a UNESCO World Heritage monument, was constructed in the 12th century.
Thanjavur's Brihadeshwara Temple
The Brihadeeshwar temple is a magnificent example of Chola-era Tamil architecture and is situated near Thanjavur. It is a component of the "Great Living Chola Temples" and is one of the most well-known South Indian temples. This magnificent temple is a UNESCO World Heritage Site as well. This superb temple in India, which is devoted to Lord Shiva, turned 1005 years old in 2015.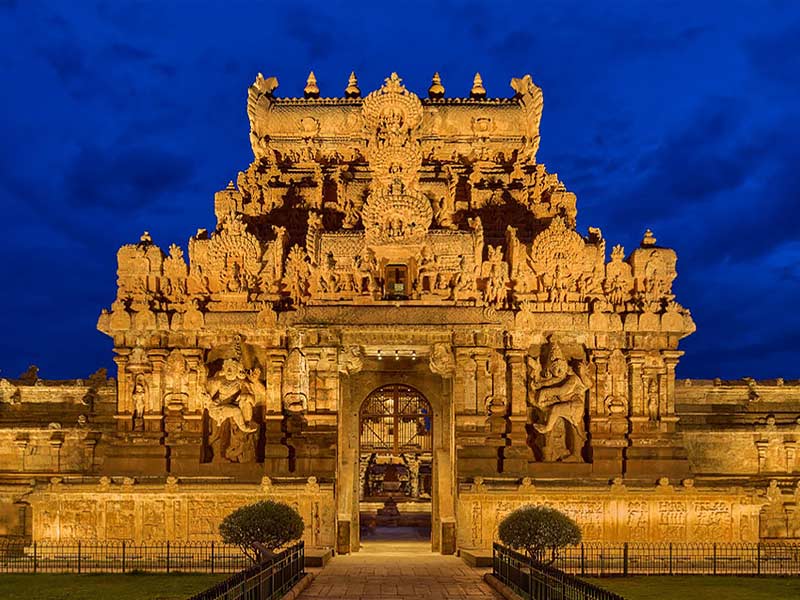 The temple, which is dedicated to Lord Shiva, gets its name from Airavata, Indra's white elephant, who used to worship Lord Shiva here. The temple's magnificent stone sculptures are its only claim to fame.
Suchindram Temple  in Kanyakumari
This south Indian temple, the Thanumalayan Temple, is a magnificent structure and yet another stunning illustration of architectural marvels. This temple, which was built in the 17th century, draws numerous pilgrims from the adjacent republics. The temple is associated with the Anasuya and Ahalya stories.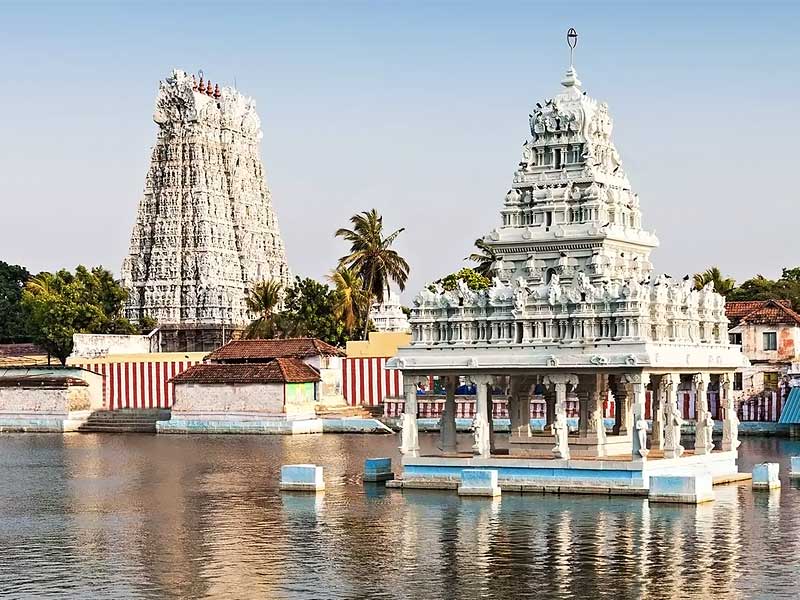 The temple's unique characteristics include its hanging pillar, four musical pillars, and a single Linga that symbolizes the trinity of Brahma, Vishnu, and Mahesh.
 Sri Ranganathaswamy Temple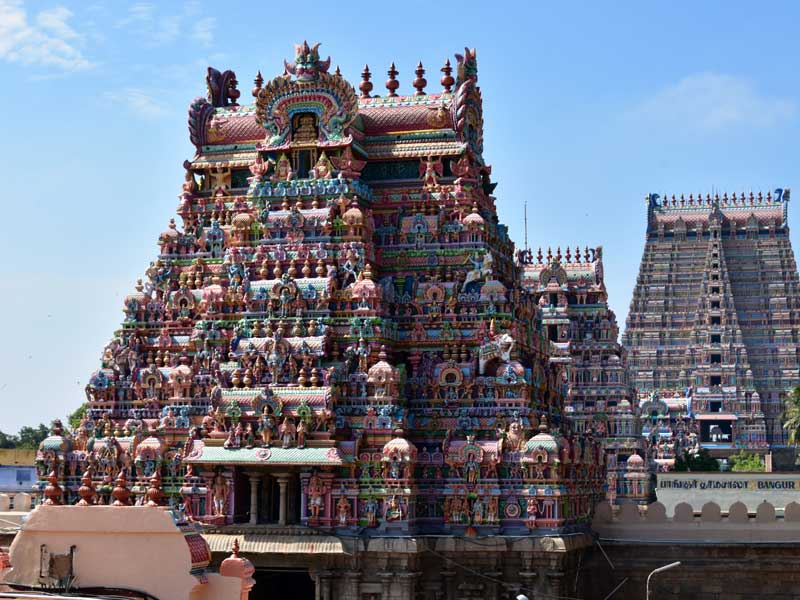 The Sri Ranganathaswamy Temple is devoted to Ranganatha, a manifestation of Lord Vishnu, and is situated at Srirangam, Tiruchirapalli. The temple, which is located on an island in the Kaveri River, is renowned for its architecture and legends.