The main draw of Norway is the fact that it is among the most stunning places on the planet. Norwegian fjords with impossibly high sides and remarkable beauty carve vast internal gashes from a rugged shoreline. In other places, Norway's interior is covered in mountains that resemble the ramparts of a natural fortress.
No matter where you are in Norway, you will find some of the most beautiful communities in all of Europe. These are the destinations in Norway that you simply must see.
Geirangerfjord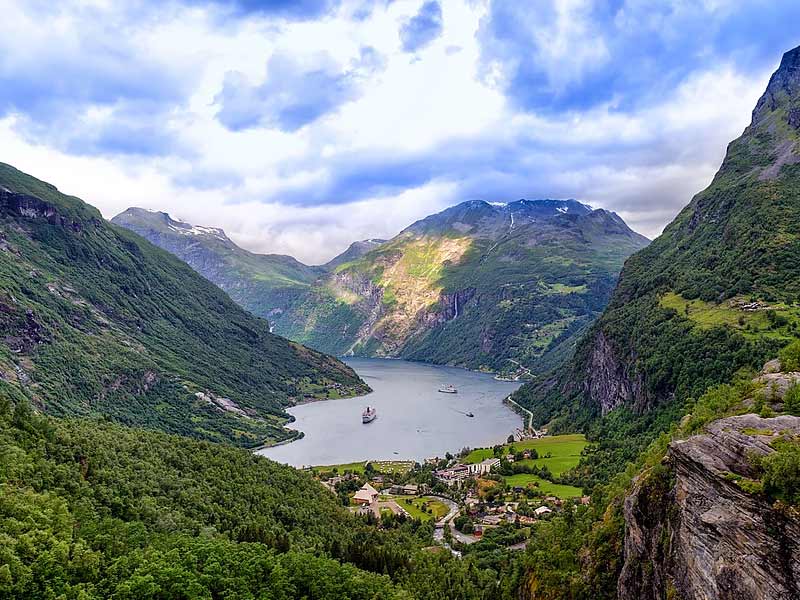 The 12-mile (20-kilometer) chug over the Unesco World Heritage site, Geirangerfjord, must be the most romantic ferry ride in history. Farmsteads that have been abandoned for a long time still cling to the fjord's nearly vertical cliffs while icy cascades rush, twist, and tumble down to emerald-green seas. Take it from the bustling port of Geiranger and relax as you depart, or board at the more tranquil Hellesylt. Prepare your camera, take a seat outside on the top deck, and take in what is essentially the only way to traverse the remote areas of Geirangerfjord.
Lofoten Islands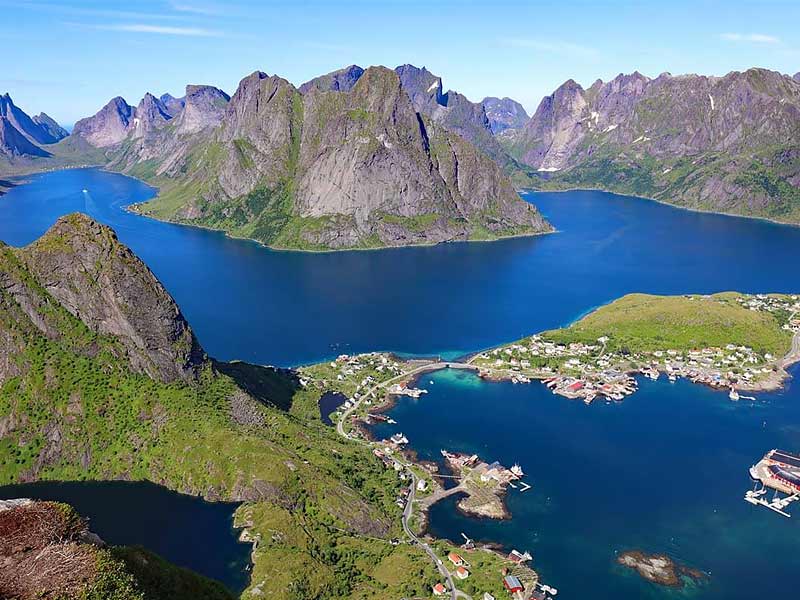 Few people ever forget seeing the Lofoten Islands for the first time. With their razor-sharp peaks thrusting at a brilliant, cobalt sky or curiously cloaked in swirling mists, the jagged ramparts of this astounding island chain rise abruptly from the sea in summer greens and yellows or the stark blue and white of winter. A-frame racks for drying fish indicate a land and a culture that is closely tied to the sea as postcard-perfect communities with wooden rorbuer (fishing huts) cling to the shore.
The Lofoten Islands are a fantastic location to view the Northern Lights, also known as the Aurora Borealis. They can be seen from October to March, dancing across the sky in green or white curtains of light that change in intensity and take on shapes that resemble those from a young child's imaginative play. Even while there is never a certainty that you will see the Northern Lights if you are fortunate enough to, it will be an unforgettable experience.
Kirkenes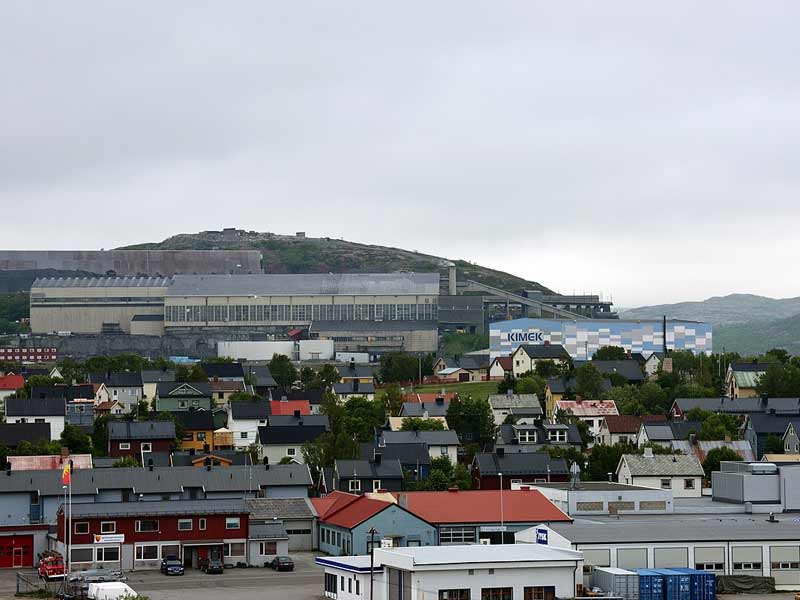 The legendary Hurtigruten coastal ferry takes you on one of the most breathtaking coastline voyages in the world, making it so much more than just a means of transportation. On its daily route between Bergen and Kirkenes, it traverses the Arctic Circle, docks at remote communities that are only reached by road, approaches magnificent headlands, and dives into coastal fjords. It then returns a few days later. It displays the entire length of Norway's most beautiful coast in the process.
Nordland Coast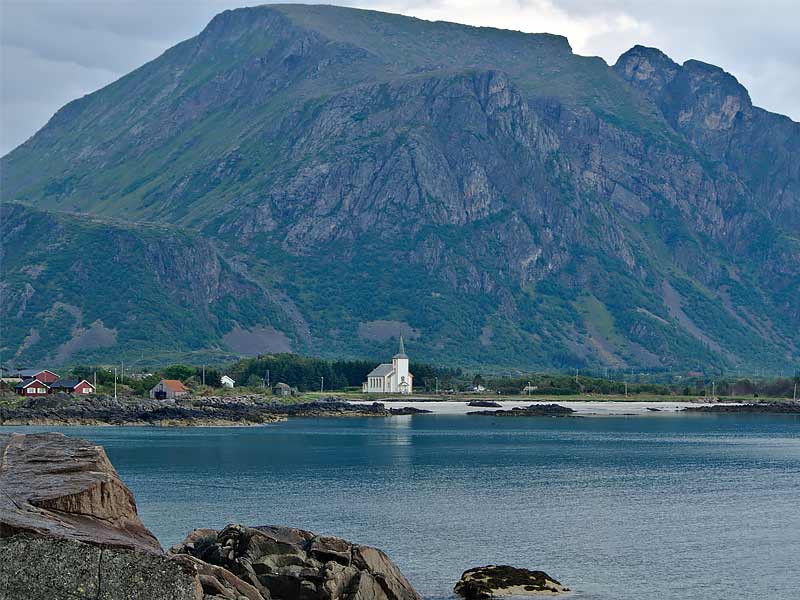 Nordland's sparsely traveled Kystriksveien seaside path is a sight of extraordinary and mind-blowing magnificence. Even if you don't have time for the entire 400 miles (650 km), you should at least sample it (ideally from Sandnessjen to Storvik) if you're heading north. This voyage shouldn't be hurried. Both inland glaciers and approachable offshore islands, like Lovund, which is home to 200,000 puffins, and Vega, known for its eider ducks, offer enticing diversion. The regular boat trips give mandatory, built-in rests and breathtaking seascapes.
Bergen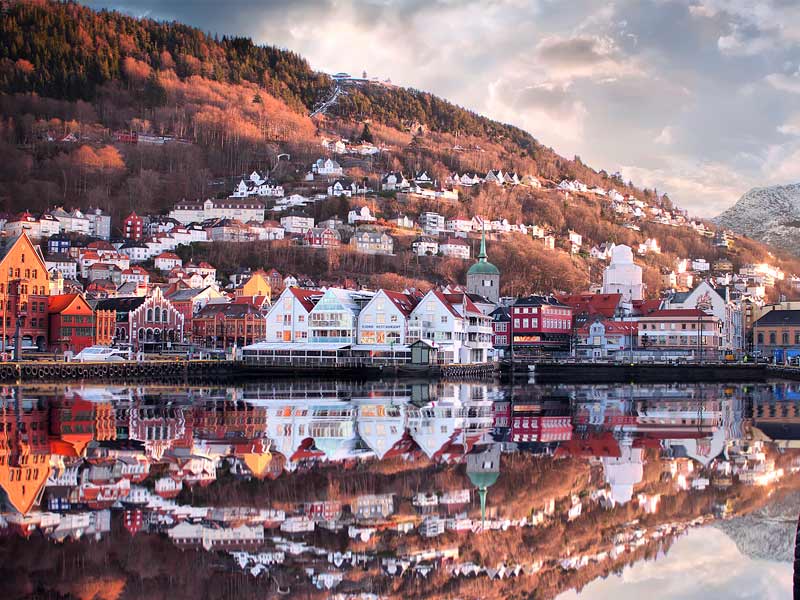 One of the most beautiful cities in all of Europe, Bergen is surrounded by a magnificent and uniquely Norwegian coastline scenery of fjords and mountains. The picturesque (and Unesco-listed World Heritage-listed) waterfront area of Bryggen, an ancient maze of wooden structures, has been left to the city as a legacy of the seafaring trade. The stately and colorful wooden buildings of Bryggen are a reminder of a history that was both prosperous and turbulent, and they today house the artisan shops and traditional eateries that have made the city more and more well-known.
Jotunheimen National Park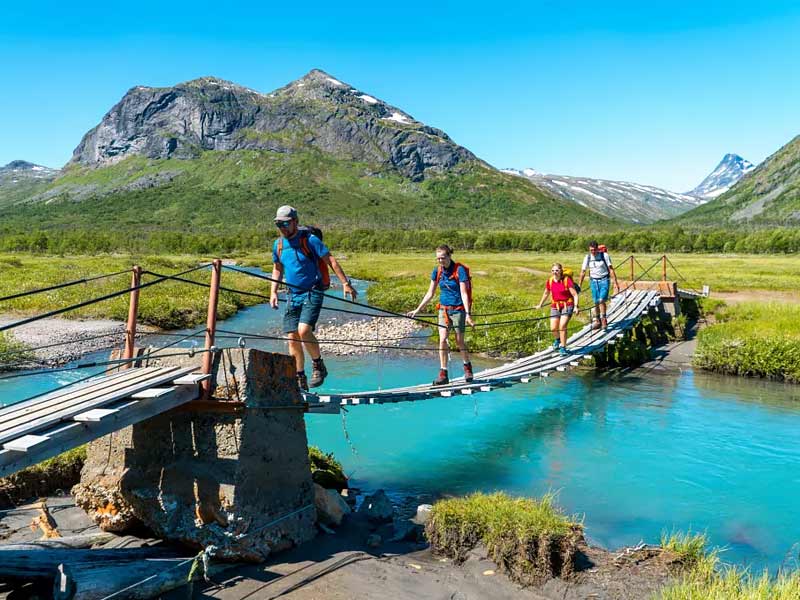 One of the top summer vacation spots in Europe is the high country in central Norway. Even though there are several national parks with well-kept hiking routes, Jotunheimen National Park, which means "Home of the Giants," stands out above the others. Jotunheimen is incredibly picturesque and home to famous paths like Besseggen, Hurrungane, and those under Galdhpiggen, Norway's highest peak, as well as 60 glaciers and 275 summits over 6560ft high (2000m). The closeness of Jotunheimen to the fjords adds to its allure.
Preikestolen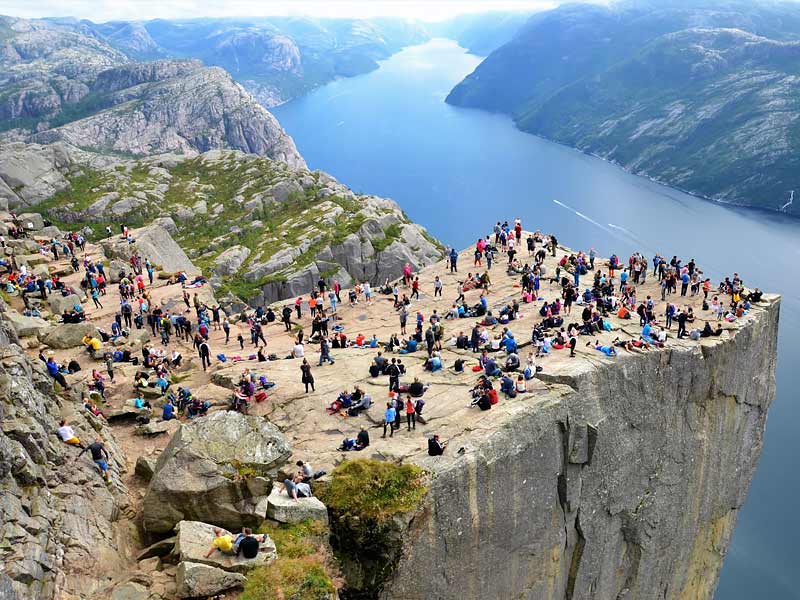 Preikestolen (Pulpit Rock), as lookouts go, is unique. Pulpit Rock, one of Norway's most iconic images, is perched on a nearly perfectly vertical cliff that towers more than 2000 feet (600 meters) over the waters of the stunning Lysefjord. You won't be able to see much since people are dangling over the side, even though you keep finding yourself being drawn progressively closer to the brink.
Svalbard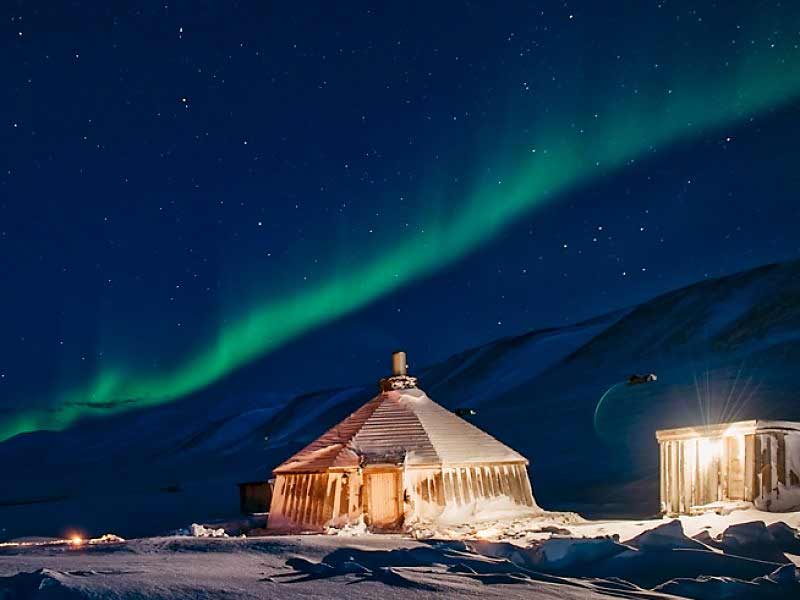 Svalbard, the subpolar archipelago, is truly a destination of the heart. Svalbard, one of the last great wilderness areas on the continent, is the most vivid example of the polar north in Europe. It is deliciously secluded and yet unexpectedly accessible. Shapely peaks, enormous icefields (glaciers cover 60% of Svalbard), and tragically gorgeous fjords serve as the backdrop for a diverse range of Arctic fauna, including walruses and about one-sixth of the world's polar bears. It makes sense that there are so many summer and winter activities in Svalbard that will get you outside amidst the resounding silence of the snow.
Notodden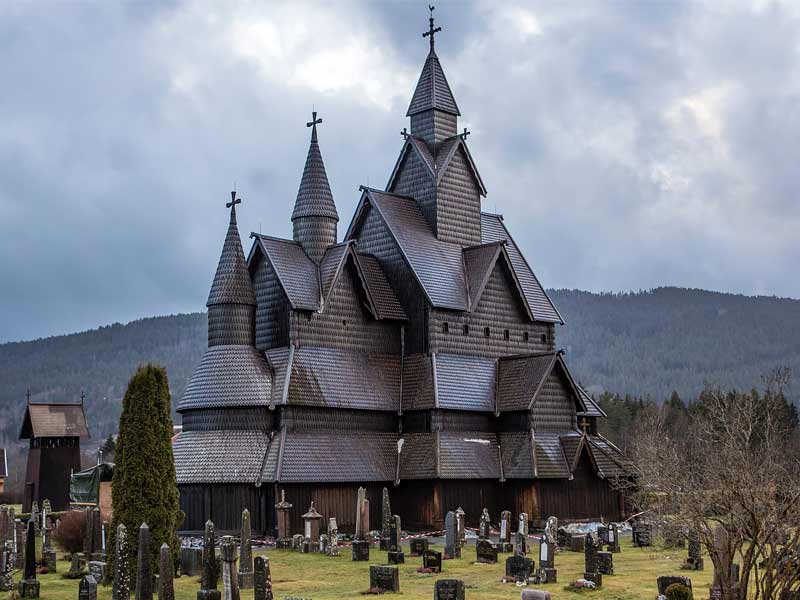 Wooden stave churches can be found all over central and southern Norway. They come in all shapes and sizes, from the enormous to the diminutive and adorable. Without a doubt, the magnificent Heddal Stave Church in Notodden is the epitome of a fairy-tale church. Many of Norway's stave churches are covered in troll legends and decorated with wonderfully carved creatures.