Indian sweets have a famous reputation around the world. India is home to a variety of delectable sweets that play an important role in all Indian celebrations. While gulab jamuns, rasgullas, and Kaju katlis are the most famous sweets in the nation, many unique sweet jewels are still unknown to the majority of people. 

We present you some of India's most delightful yet little-known sweets, each with its own unique texture, flavor, and richness. So, if you have a sweet craving, indulge in these one-of-a-kind goodies for the best way to conclude your dinner!
Elaneer Payasam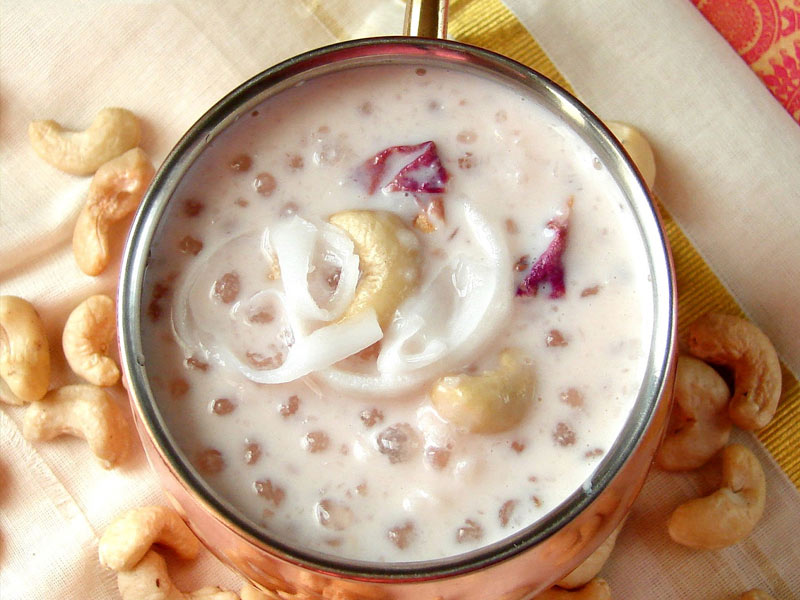 Elaneer Payasam is a famous dessert in Kerala and southern Tamil Nadu. It is a relatively easy and quick-to-make variant of traditional kheer. This unusual preparation, made from soft coconut pulp and condensed milk, is an exceptionally pleasant experience for such a basic production.
Sarbhaja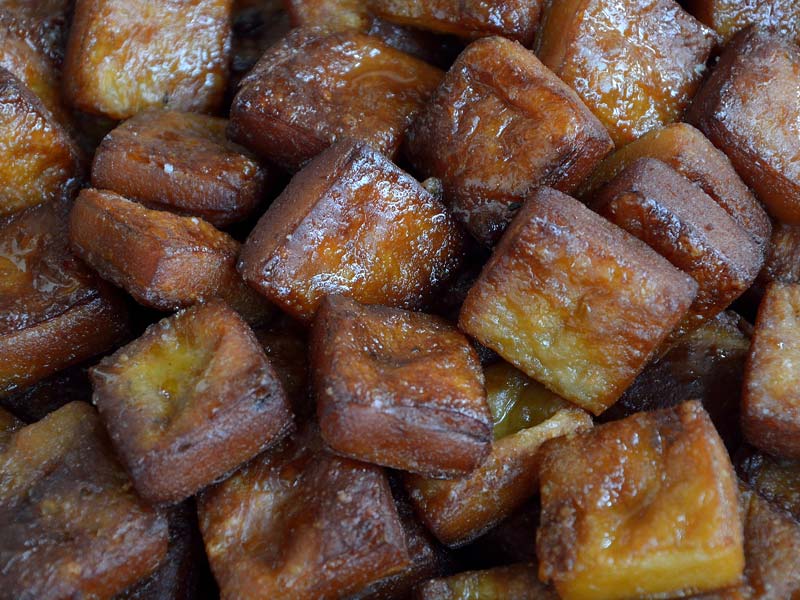 Bengali sweets are well-known for their delectable flavor, and Sarbhaja is a little-known treasure among them. Even in Kolkata, just a few businesses make this uncommon delicacy during the Durga Puja celebration. The very tasty Sarbhaja is made completely of condensed milk that has been deep fried and is not for the calorie-conscious.
Kharwas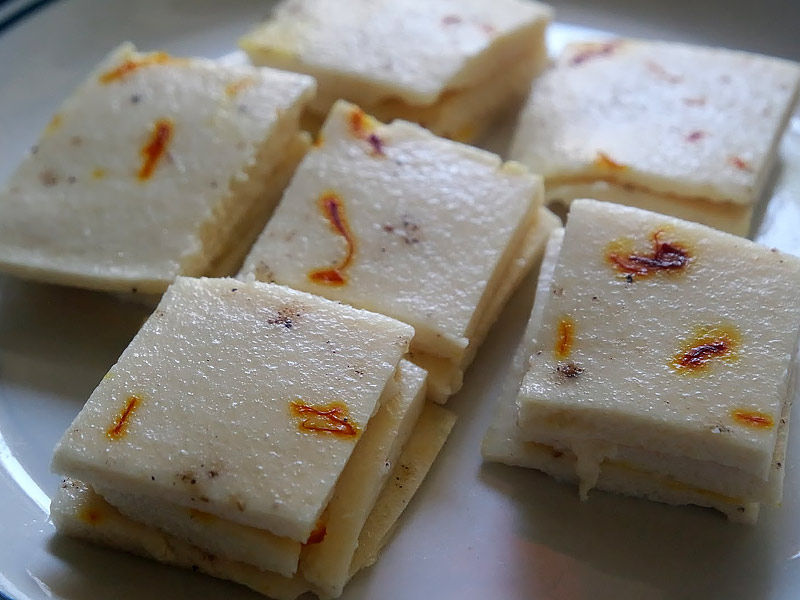 Kharwas is a Marathi word for a delicious steaming pudding prepared with cow colostrum milk. Kharwas melts in the mouth after being steam cooked in a water bath. This exotic delicacy, also known as Posu and Ginnu, is high in nutrients.
Gokak Karadantu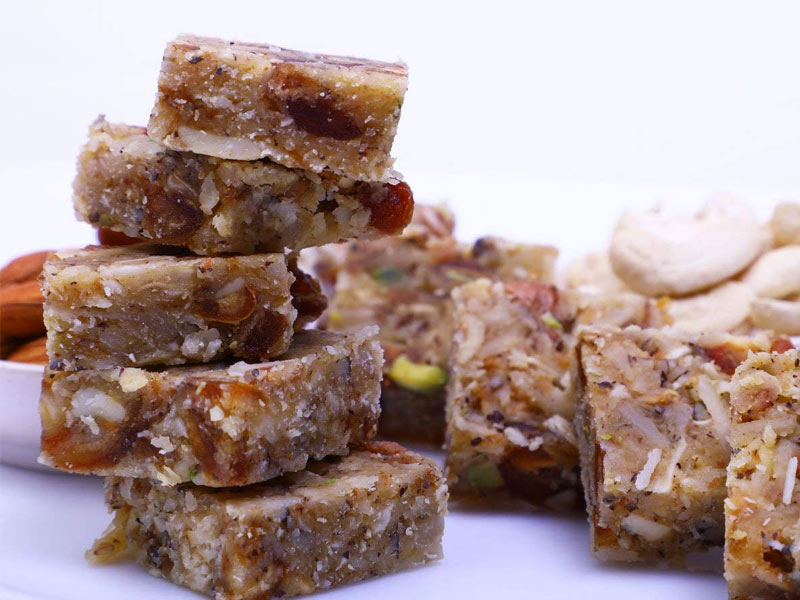 Karadantu, which translates as "fried edible gum," is a specialty of Karnataka's Gokak area. Karadantu, a unique and flavorful mixture of jaggery, raisins, cashew nuts, almonds, kaarika (dried dates), copra, peanuts, nutmeg, and other similar dried fruits and edible gum that may have you chewing for hours, is fried in pure ghee.
Parwal Mithai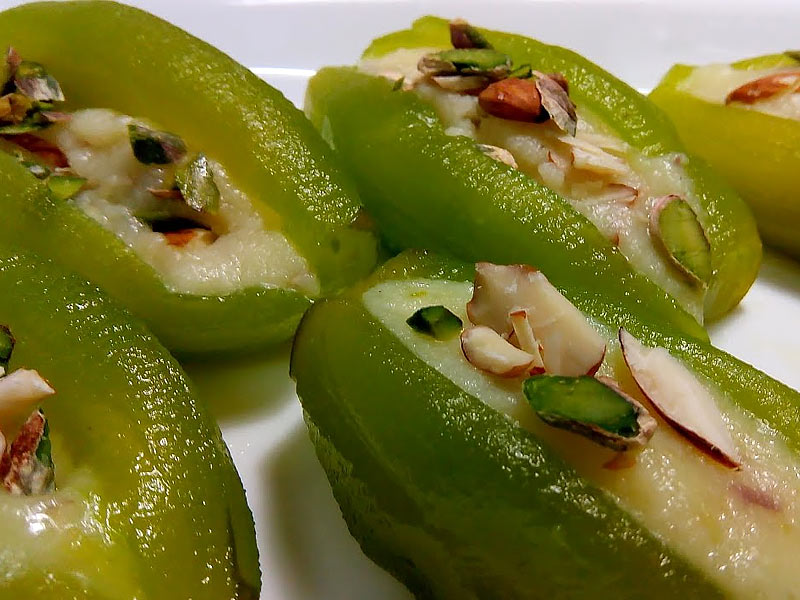 Parwal Ki Mithai is a popular treat in Bihar composed of delicate roasted pointed gourds with a delectably soft khoya filling. And, sure, it tastes as delicious as it looks.
Chena Poda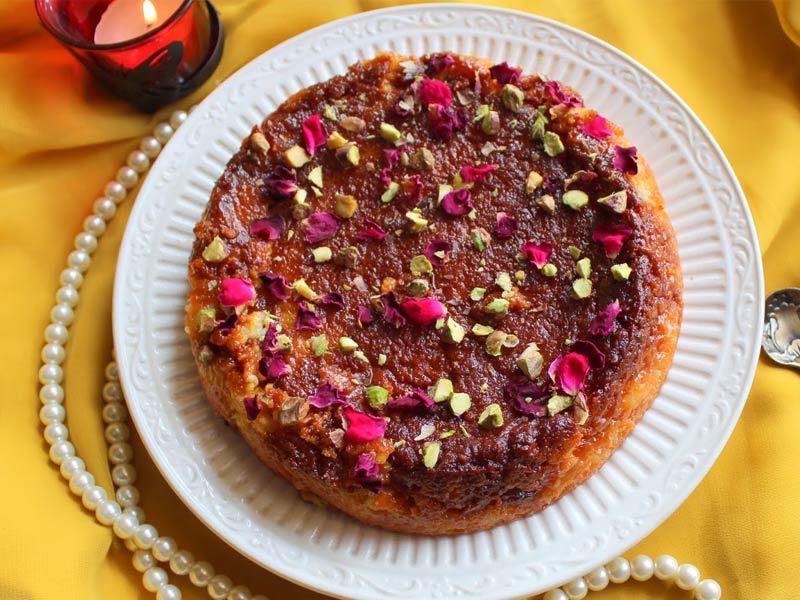 Chena Poda, a traditional Odisha cheese treat, literally means burnt cheese – chena means cottage cheese, and poda means burnt. Homemade cottage cheese is thoroughly kneaded with dried fruits and sugar before being slowly cooked till it becomes a gorgeous golden brown color. The delicious flavor of caramelized sugar and cottage cheese amplifies the sinful pleasure of eating this delicacy.
Ada Pradhaman
The heartwarmingly rich Ada Pradhaman is essential to Kerala's Onam festivities. It's created with handcrafted rice flakes (ADA) and tapioca pearls (sago), which are boiled in a delectable combination of jaggery syrup and coconut milk. This is one traditional dish you should not pass up.
Bebinca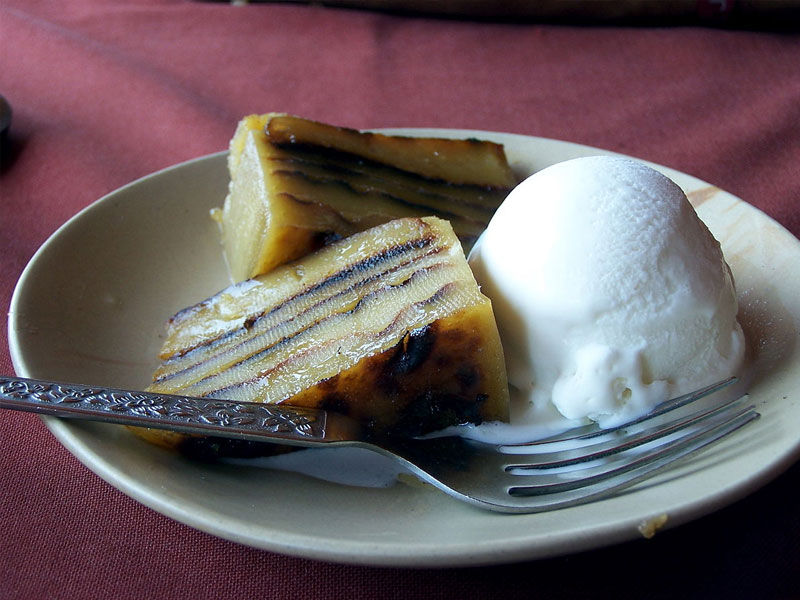 Bebinca isn't the quickest dessert to make, but it's very delicious. This traditional Goan sweet is a piece of soft, delectable delicacy that has been painstakingly crafted with each layer being cooked separately. Warm Bebinca with ice cream is a difficult combo to refuse!
Raskadam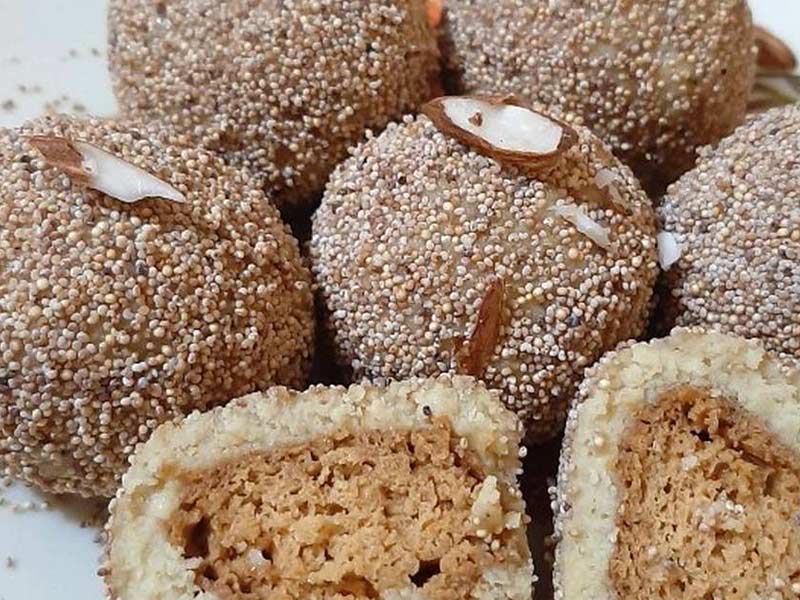 Raskadam is a sweet delicacy with two luscious layers, although one layer of a Bengali sweet is frequently enough to bring you into culinary nirvana. The outside layer is soft crumbly khoya and powdered sugar, while the interior layer is small rasgullas. What a surprise!
Putarekelu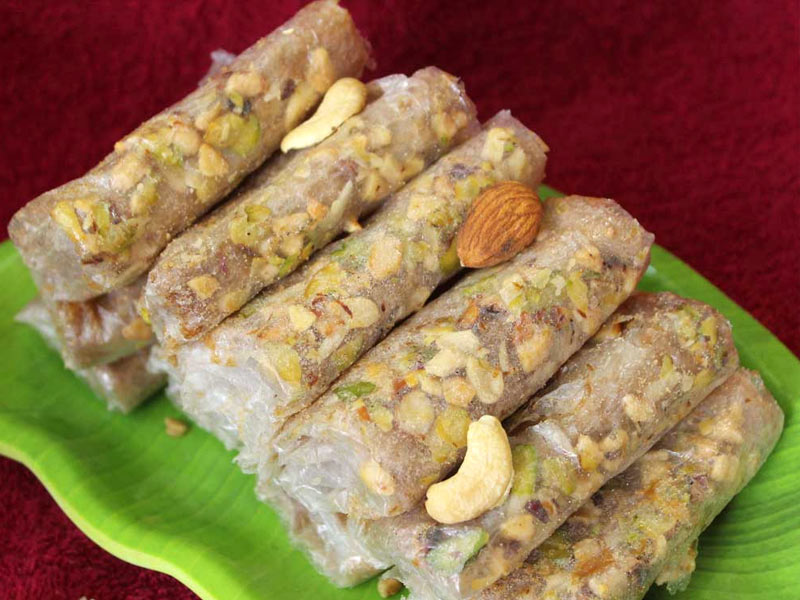 Putarekelu, or Paper Dessert, is a wafer-like sweet produced in the Andhra Pradesh hamlet of Atreyapuram from translucent rice paper rolled in ghee and sugar. The numerous textures and wonderful flavors of this dessert, which are stuffed with jaggery and almonds in the center, make it as aesthetically appealing as it is pleasant to taste.
Dehrori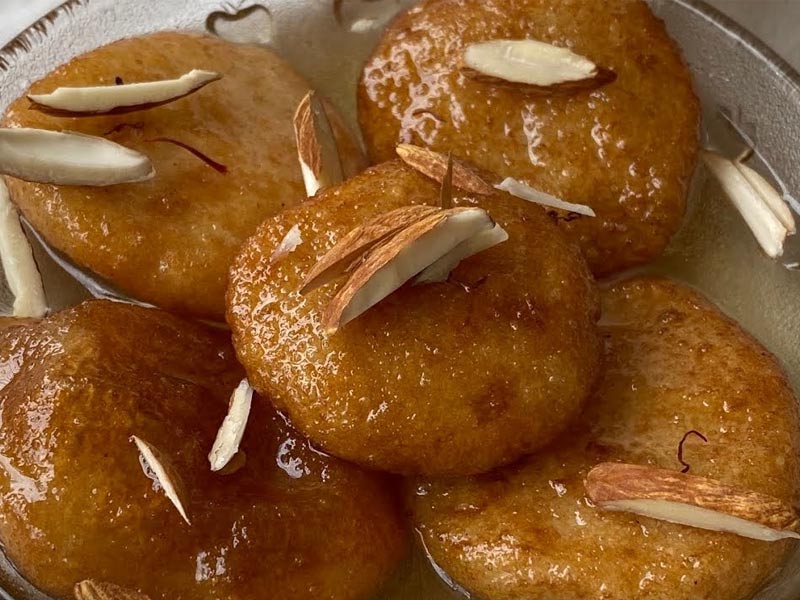 Dehroris are dumplings made of rice & curd that are deep-fried in ghee, sweetened with sugar syrup, and topped with a dusting of toasted almonds. This delicacy is often served with a glass of buttermilk and is supposed to help regulate body temperature in Central India's dry summers.
 Maa Vilakku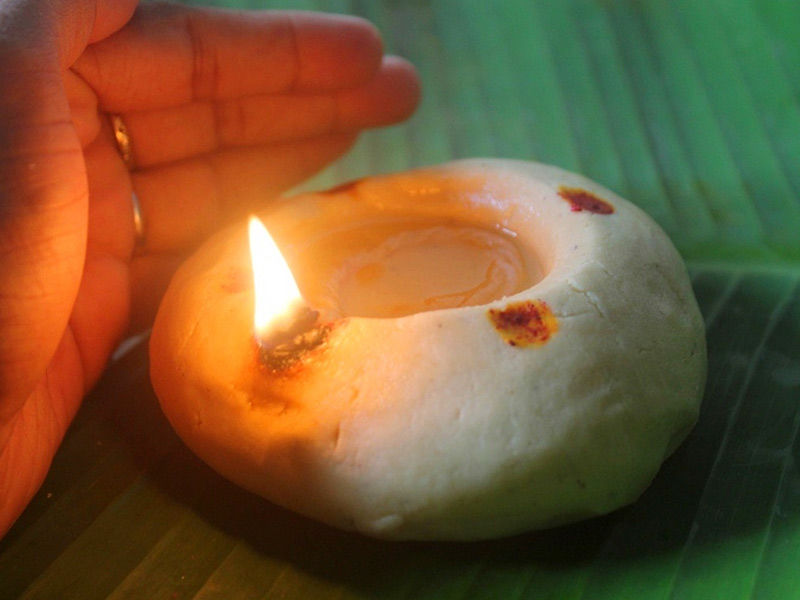 Maa vilakku, a unique South Indian sweetmeat that is dedicated to the goddesses every year, is essentially a rice flour lamp! It can only be consumed once an offering has been given to the Gods. It is only taken after an offering to the Gods and is composed of a smooth, soft dough of rice flour combined with jaggery and flavored with cardamom powder.
Khas Khas Halwa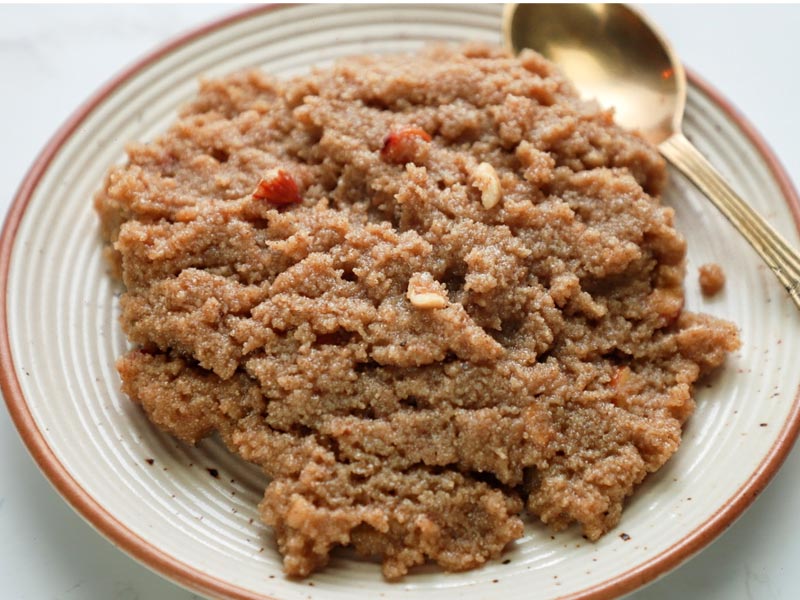 Khas Khas Halwa is relative to classic suji ka halwa, but it has a far more unique flavor, texture, and appeal. The golden colors of this delicious, pleasant, and healthful poppy seed dish will melt your heart right away. In North India, Khas Khas Halwa is usually cooked and consumed throughout the winter.
Malaiyo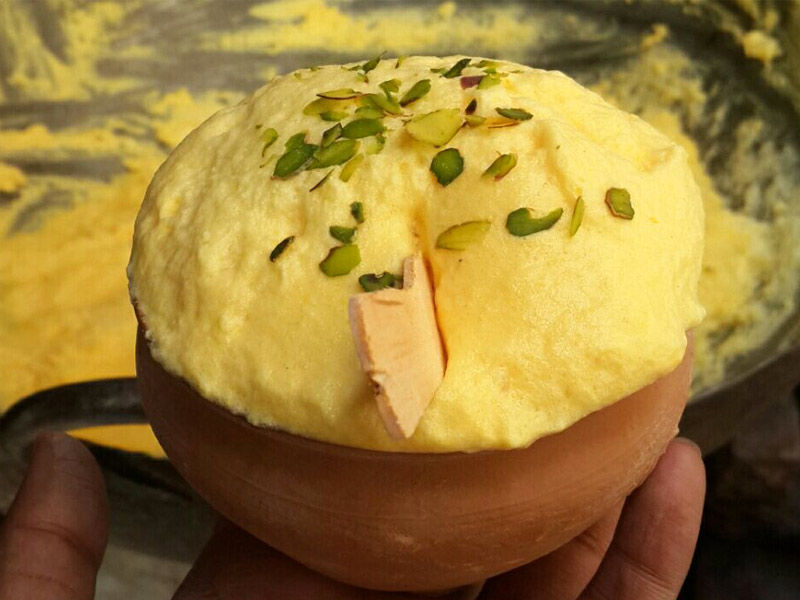 Malaiyo, a frothy and fizzing seasonal sweet that satisfies every Varanasi resident with its taste, is the stuff of fantasies. Only a few sweetmakers in Varanasi are skilled and experienced enough to manufacture these light, airy sweets with raw milk, dew droplets, and a touch of cardamom flavor.
Pitha

Pitha, one of Assam's most popular sweetmeats, is deceptively delectable. Pitha, a staple of Bihu festivals, is prepared with glutinous bora rice, sun-dried xaali saul rice, or both. Til pitha, Ghila pitha, Sunga pitha, Tekeli pitha, Xutuli pitha, and Dhup pitha are all variations of Assamese Pitha.
Purnam burelu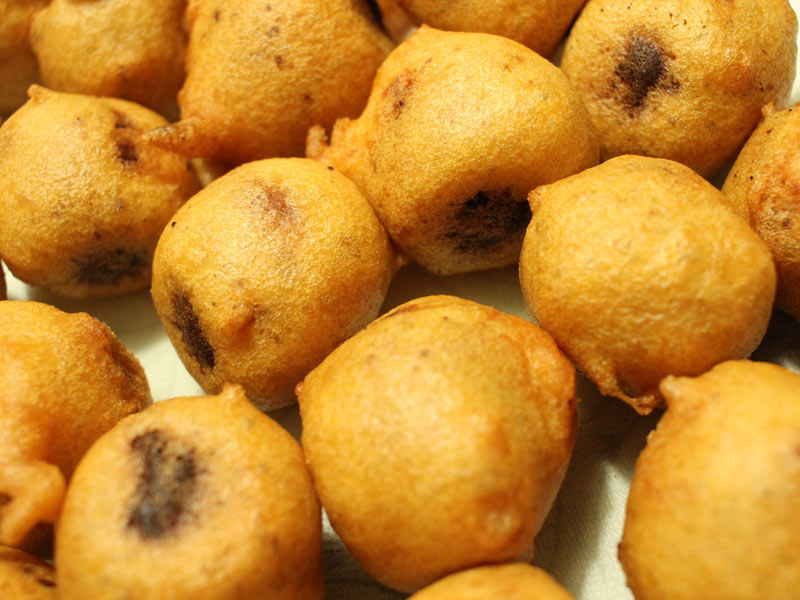 Purnam Burelu is a delicious dumpling produced specifically for the Andhra region's Sankranti, Ganesh Chaturthi, and Dusshera festivals. It is created as a holy sacrifice to deities by molding a sweet ball from chana dal and jaggery, dipping it in the dosa batter, and deep frying it to a golden brown color. A holiday treat not to be missed!
Naap Naang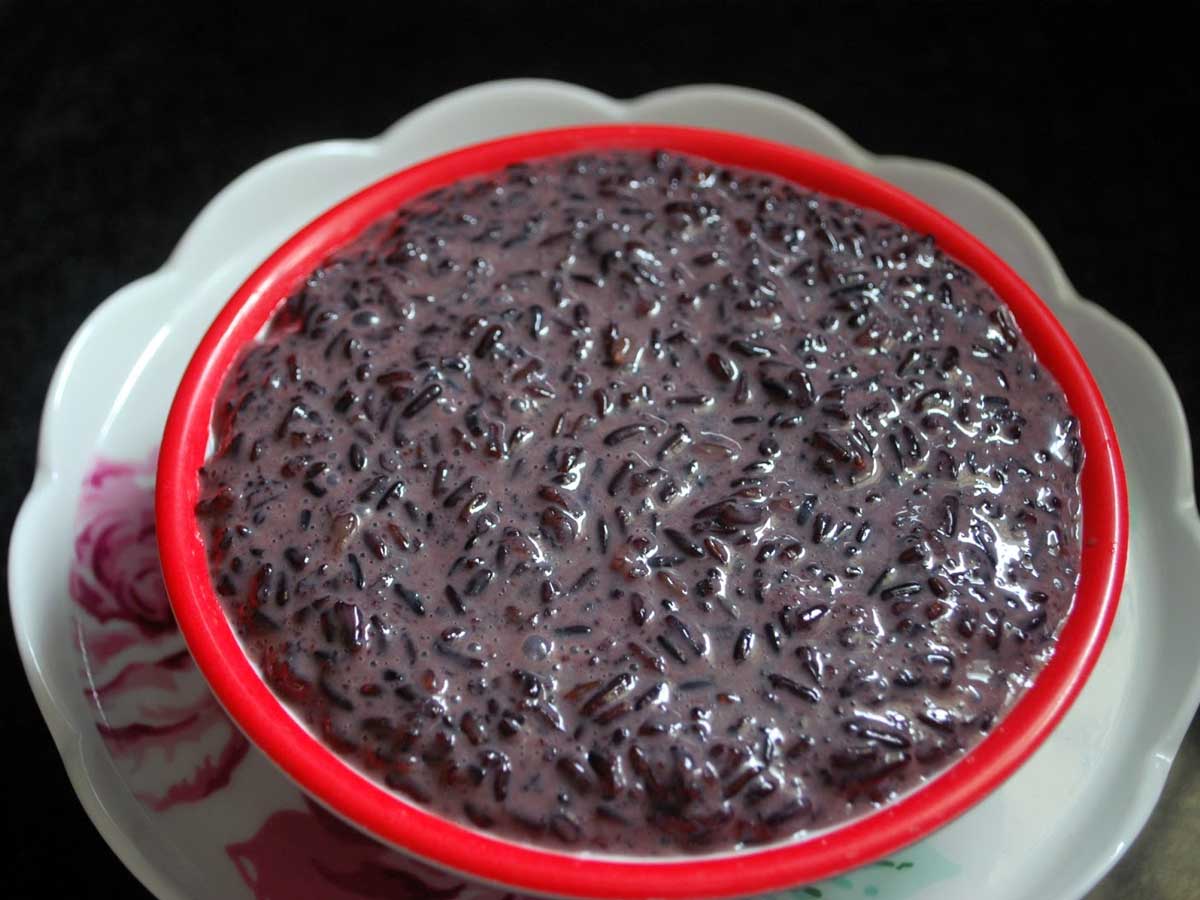 Nagaland's Naap Naang is a unique and tasty sweet delicacy. The very healthy Naap Naang is a pudding prepared from black sticky rice and lightly flavored with sweet almonds. It is high in fiber and may be ingested by diabetics. This is because black sticky rice is a complex carbohydrate that releases sugar slowly after digestion.
Patoleo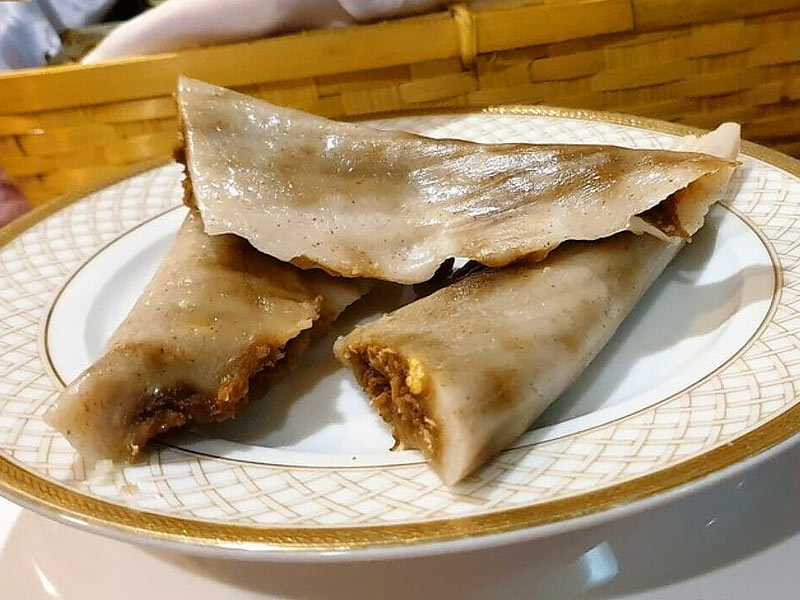 Patoleo is a fragrant steamed treat created by spreading rice paste on a turmeric leaf and filling it with Goan coconut jaggery, powdered cinnamon, and freshly grated coconut. This healthful dish is a popular traditional treat in Goa during the monsoon season.

Madhurjaan Thongba
Madhurjan Thonbga is a Manipuri Athoomba, which means "dessert." Sweet besan dumplings are dipped in thickened sweetened milk with bay leaves and cardamom flavoring. This Manipuri delicacy, served warm with a topping of shredded coconut, leaves you wanting more.
Sel Roti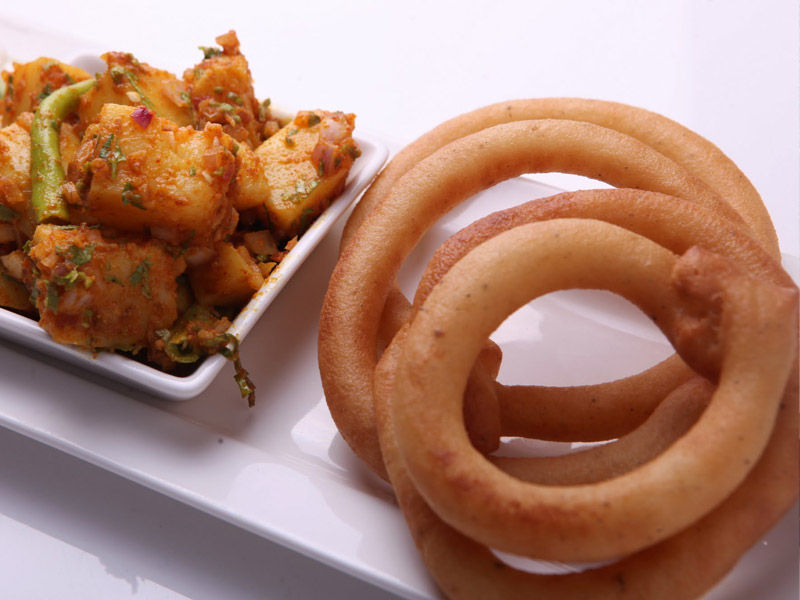 Sel Rotis from Sikkim are crispy rice doughnuts that can please even the sweetest appetite. The soft inside texture nicely compliments the touch of crunchiness on the exterior to create an extremely delicious dessert. This traditional treat is popular in Nepal as well.