One of the great pre-Columbian civilizations, the Maya encompassed the modern-day countries of Guatemala, Belize, El Salvador, southern Mexico, and western Honduras as well as most of northern Central America. Most Mayan city states achieved their height of urbanism and massive building during the Classic period (250-900 AD). The ancient Mayan temples that were erected in practically all significant Maya cities are the most remarkable structures from this time period.
Most of the Maya cities declined in later centuries for unidentified reasons before being abandoned, leaving only the Mayan ruins today. Their demise could be caused by a number of factors, including soil depletion, water loss, and erosion. Additional scenarios include natural disasters like earthquakes, epidemics, and invasions by other local populations and cultures.
Lamanai
Lamanai, which is in northern Belize, was formerly a significant Maya city. The old structures have not yet been fully unearthed. The examination and repair of larger monuments like the 33-meter-tall High Temple have received the majority of archaeological attention.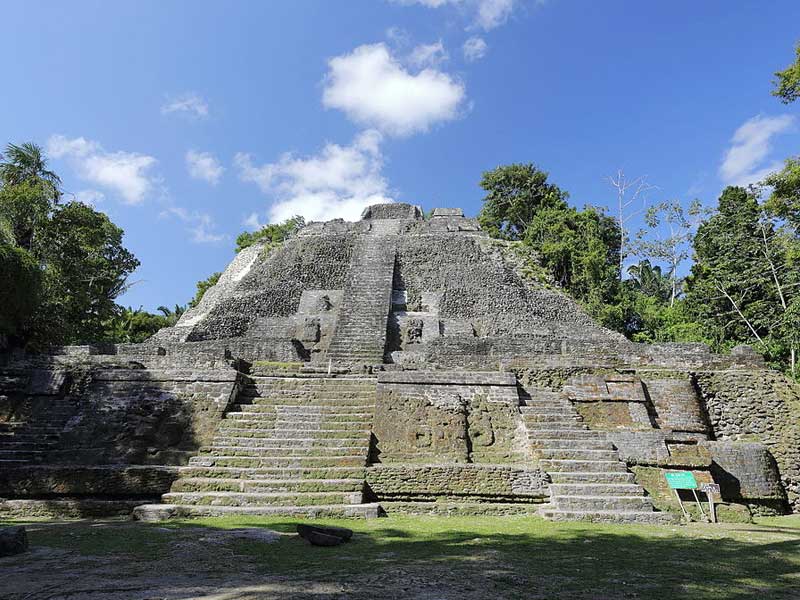 One of the few remaining Mayan sites with its original name is Lamanai, which in Maya means "submerged crocodile" and was inhabited when the Europeans came.
coba
In its height, Coba, a sizable ancient Maya metropolis in Mexico, was home to roughly 50,000 people. Its monuments were largely constructed between 500 and 900 AD. Nonetheless, until at least the 14th century, and maybe as late as the arrival of the Spanish, new temples were constructed and old ones preserved in repair.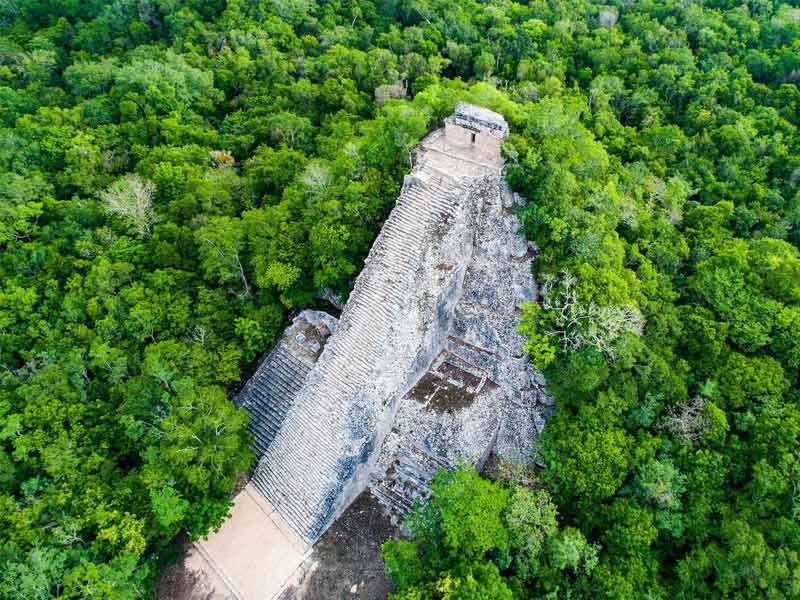 Coba is home to numerous sizable temple pyramids, the Nohoch Mul pyramid being the highest at roughly 42 metres (138 feet). Now, archaeologists have only partially repaired the site by removing the rainforest and clearing lots of debris.
Caracol 
Caracol is the largest Maya site in Belize, and it is located 500 meters (1650 feet) above sea level on the Vaca Plateau. With a total area of 168 square kilometers (65 mi2), it was formerly one of the biggest ancient Maya cities.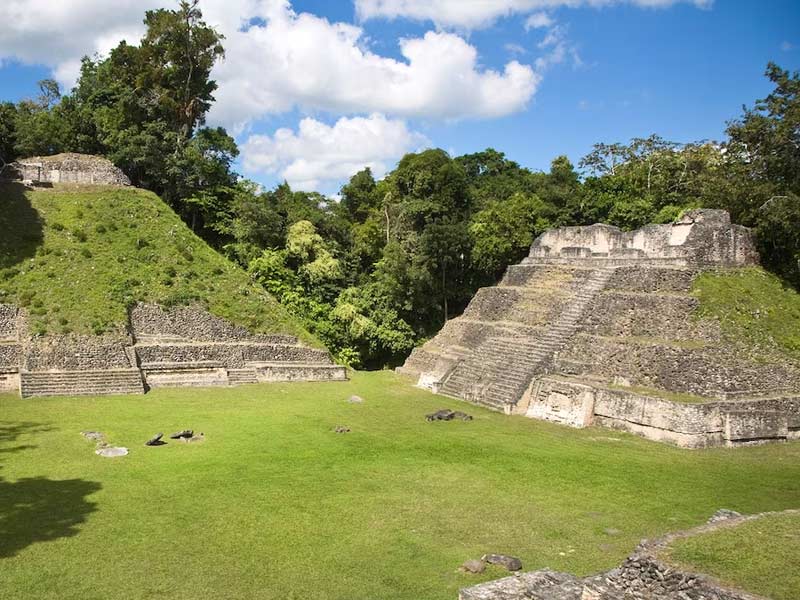 Around 650 AD, when it reached its apex, it had a population of roughly 150,000, more than twice as many as Belize City does today. Canada (Sky Place), the greatest pyramid in Caracol, is still the tallest man-made building in all of Belize at 43 metres (143 feet).
Copán
Copán, a small Mayan city in western Honduras, was well-known for its impressive collection of portrait stelae. Some of the best examples of ancient Mesoamerican art still in existence can be found on the stelae and sculptured ornamentation of Copán's buildings. Copán has some stone buildings that date back to the 9th century BC.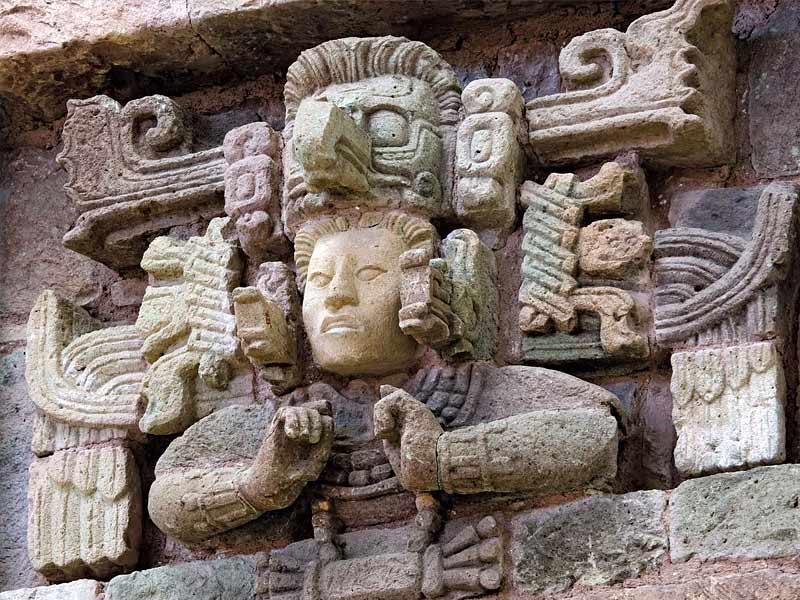 By the fifth century, the city had more than 20,000 residents and had become one of the most significant Maya sites. Yet, a few centuries later, it mysteriously vanished. The ancient Mayan temple known as Temple 16, which rises 30 metres (100 feet) above Copán's Great Plaza, is the city's highest point.
Tikal
Tikal, one of the most stunning Mayan ruins, is located in the lowland rainforest of northern Guatemala. While many more destroyed structures are still covered by the vegetation, restored structures are dispersed throughout the area. Tikal was the largest Mayan metropolis between between 200 and 900 AD, with a population that ranged from 100,000 to 200,000 people.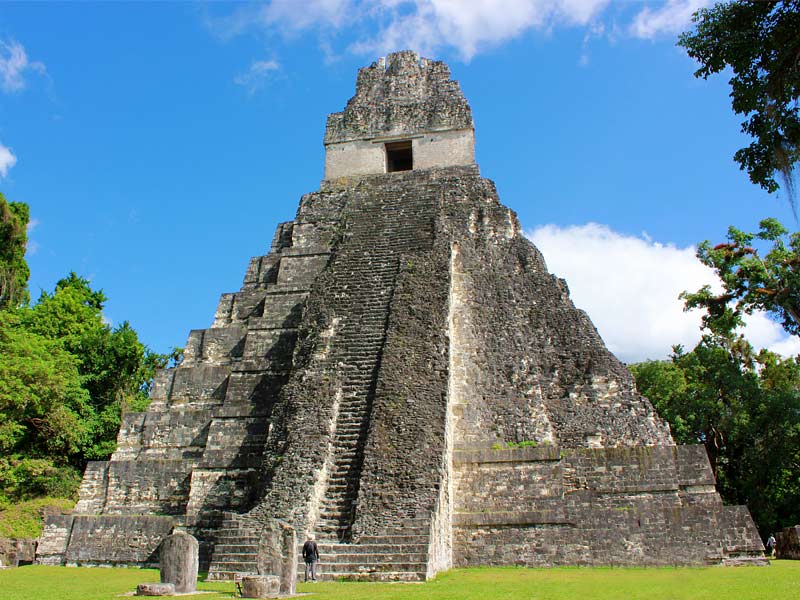 There are six enormous temple pyramids in Tikal. The largest is Temple-pyramid IV, which was completed in 720 AD and is around 72 metres (230 feet) high. A terrific experience with breathtaking panoramic views is provided by ascending one of these old Mayan temples.
Chichen Itza 
One of the most magnificent Mayan structures that dominates the Chichen Itza archaeological site is known as El Castillo. The temple's architecture has unique astrological significance.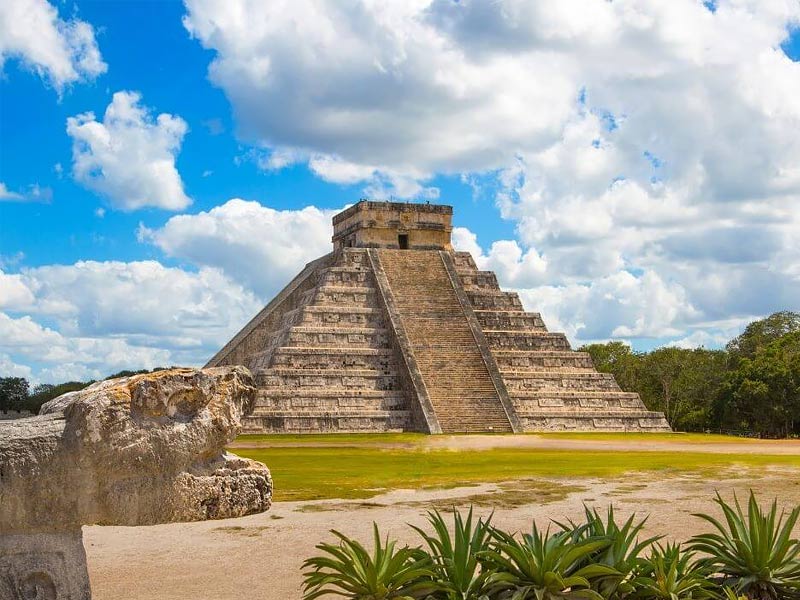 The 91 steps on each of the pyramid's faces, along with the shared step at the summit, total up to 365, or the number of days in a year. After a woman was killed by a fall from El Castillo in 2006, climbing is no longer permitted.