Are you seeking books on India's and Pakistan's partition? Have you found a lot of books on the subject but want to know which ones are good? 
In this essay, will recommend ten books to help you comprehend the partition of India and Pakistan. The partition of India and Pakistan is one of the most contentious issues in modern South Asian history. Many historians, both from South Asia and around the world, have conducted extensive research on the issue and critically examined it. 
As a result, several books have been written about partition.
August 15, 1947, was the day India broke away from Pakistan. Much has been written and argued on such a subject. 

There are numerous first-hand stories from persons who witnessed it. There are several secondary accounts in the shape of books, letters, journals, and so on.They portray many emotions such as happiness, sadness, wrath, and hatred.  Partition lives on in our memories because of these publications and accounts. Even though it has been nearly 70 years, we still remember it vividly. 
So, to delve into that bygone era, here are a few books to consider. They are all picked and have various topics and ideas:
The Great Partition – Yasmin Khan
Yasmin Khan is a British historian and writer. Her most famous partition literature work is undoubtedly this novel. She is currently an Oxford University professor. She has described everything in this book. Beginning with the partitioning and ending with the aftermath.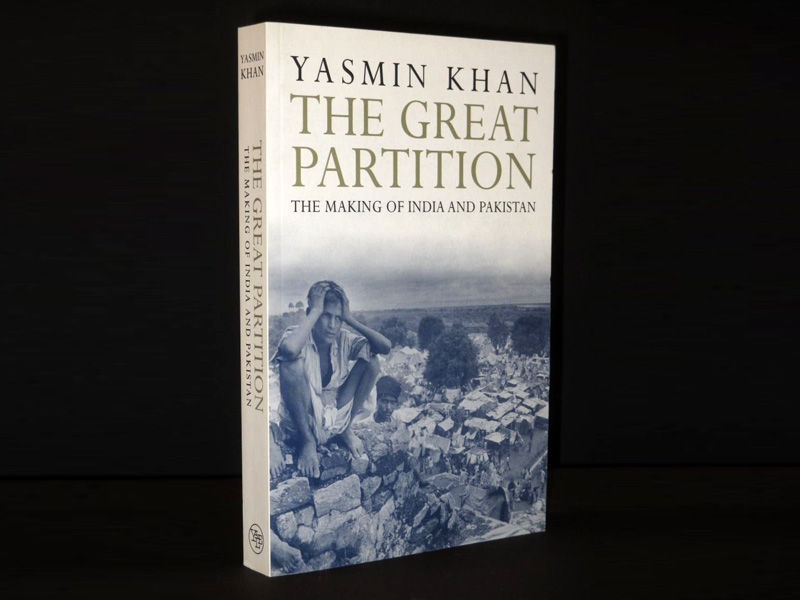 She reveals how the divide was a well-planned strategy. She later describes the haste with which it was implemented. Local anecdotes are also interwoven throughout the text. She tells stories about ordinary people. The stories are then linked to the greater politics that drove partition. Many critics have also stated that her work speaks about the partition's obliviousnessShe discusses how the partition, as a moralistic scheme, was unaware of the consequences.

Train to Pakistan – Khushwant Singh
Who hasn't heard of this book? Or this author? It is most likely the best fictional work about the split of two countries. Khushwant Singh is no longer alive, yet his legacy lives on! Train to Pakistan is a work of fiction, yet it is a must-read. Singh includes a fake town called Mano Majra in it. 
This village is now on the border between India and Pakistan. It is home to both Muslims and Sikhs. Nonetheless, they are prone to certain points of view and stereotypes.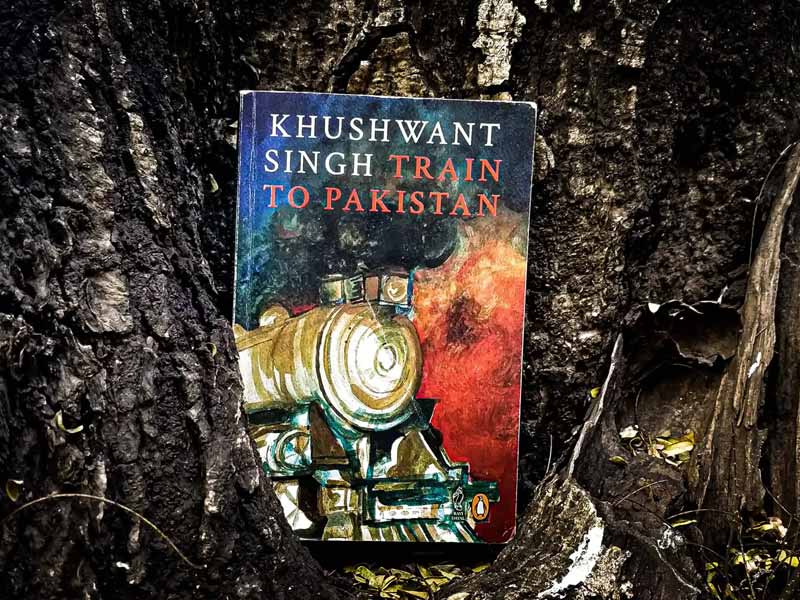 Muslims believe Sikhs will assassinate them. Sikhs believe the opposite. Thus, Khushwant has beautifully depicted the human condition amid difficult times. 
Critics believe he doesn't talk much about politics in the book. That is correct since he attempted to highlight human elements.You will also meet protagonists such as Iqbal and Juggut Singh while reading the novel. It's a great one!
Clear Light of Day – Anita Desai
This book came out in 1980. Anita Desai, one of India's most gifted writers, wrote it. She has been nominated for the Booker Prize thrice. It primarily talks about family tensions after the partition. The scene is in Old Delhi. 
The story is broken into four parts, which usually correspond to the age groups. It concludes with the adulthood section.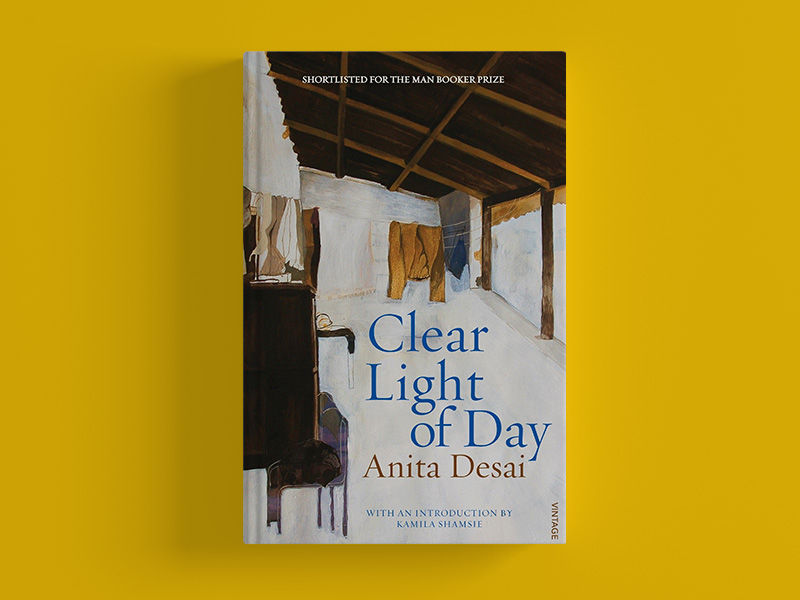 It is centered on the Das family. During the adulthood stage, the family splits apart. Tara, Bakul, Bimla, Raja, and the Misras are the novel's protagonists. 

The partition era is explored in the second portion of the book. In the final section, modern India is presented. Finally, the climax concludes with Tara adoring their next-door neighbor Misras. In contrast to their own family, they represent the epitome of love and understanding. As a result, it's a very moving novel!
Midnight's Children – Salman Rushdie
Salman Rushdie is arguably the most divisive writer in the world. Nonetheless, his art is deserving of all prizes and acclaim. That is why "Midnight's Children" won the Booker Prize. The story is given in chronological order, beginning with colonization and ending with independence. 
The plot is convoluted, but it is also incredibly interesting.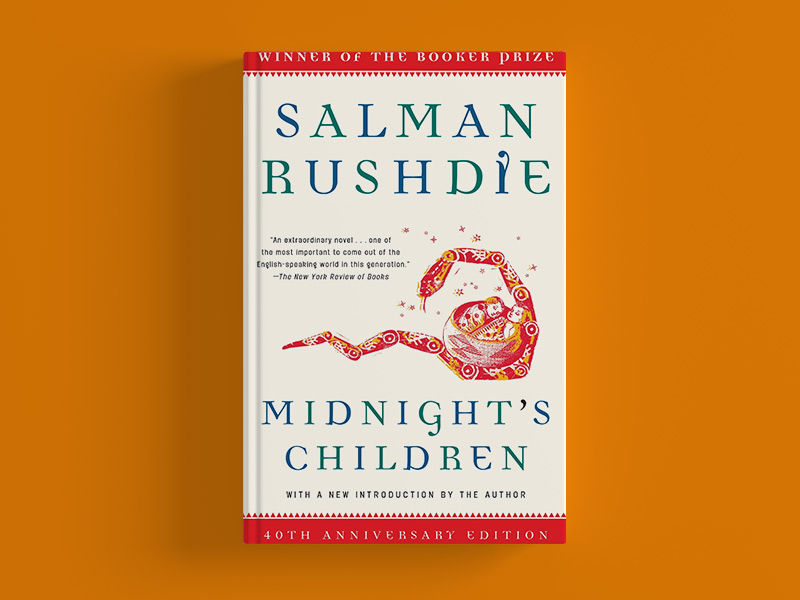 Saleem Sinai is the novel's protagonist. He was born on the anniversary of India's independence. As a result, he was born at midnight on August 15, 1947. Saleem soon realizes he possesses Telepathic abilities. He eventually finds that all children born between 12 and 1 on that day were endowed with miraculous abilities. 
As a result, they decide to hold a conference dubbed "Midnight's Children Conference."
As a result, the conference addresses issues that independent India is facing or has encountered in the past. The book's concept is brilliant. Rushdie has meticulously captured reality in literature. It's a magnificent piece!
India Divided – Rajendra Prasad
Rajendra Prasad was the country's first president. He was, without a doubt, a person who had meticulously observed everything. Colonialism gave way to nationalism, which gave way to partition. Even though this book is now mostly available in pieces, efforts have been made to bring it all together. Before Partition, in January 1946, the book was released. A major part of it was written in prison.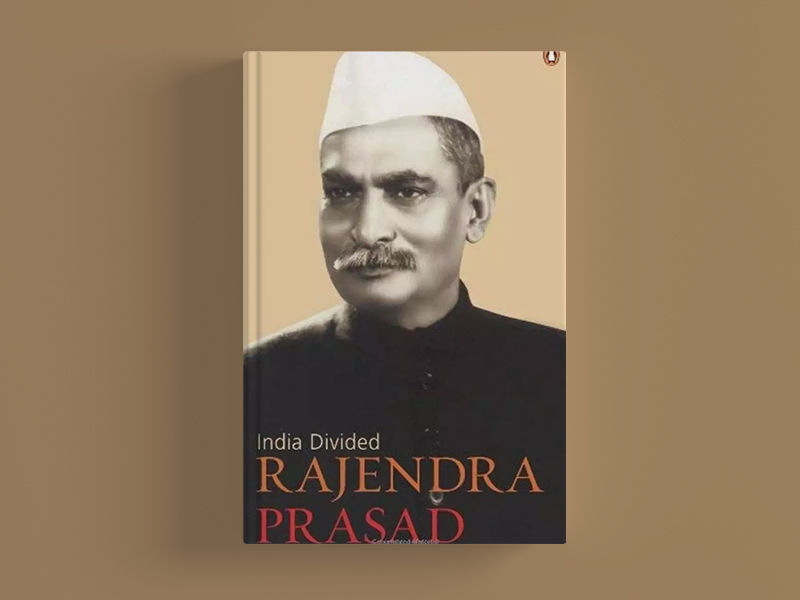 It discusses Prasad's ideas on Hindus and Muslims as two nations. And it is advocated that a secular state with cultural autonomy be established for them. Other concerns are raised in the book as well. This includes the two-nation theory's history. It also traces the historical development of the Hindu-Muslim conflict. 
The Broken Mirror – Krishna Baldev Vaid
"The Broken Mirror" is yet another work of fiction. Only a few individuals may read it. However, this is a subtle and sober story. It evokes an ethos associated with the Partition period. Beer, a rural lad from Western Punjab, is the story's protagonist. He has a large group of buddies. They are all fundamentally insane and crazy.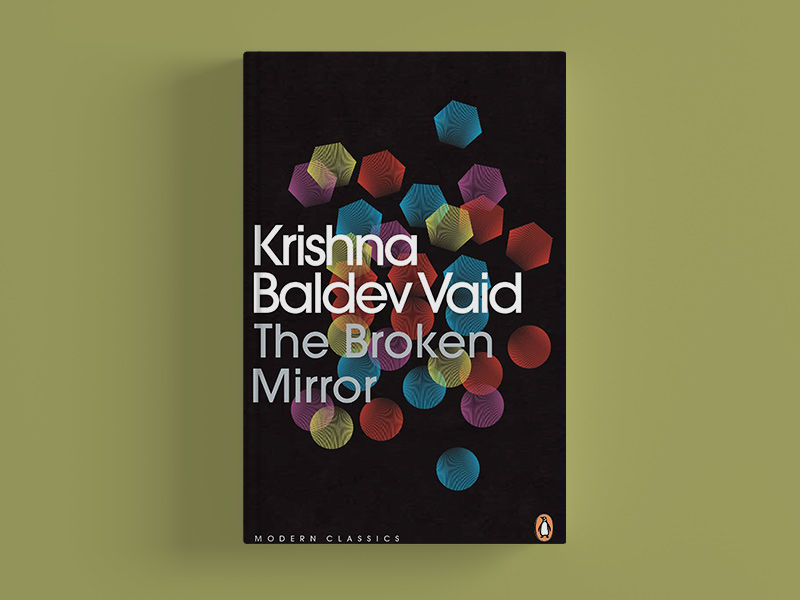 However, when a partition occurs, some critics claim that they evolve into mature people. In the novel, there are instances of Hindu-Muslim conflict. Devi, Beero's sister, jumps into the well. However, the Hindus do not allow Muslim men to help her escape. Furthermore, as partition approaches, the book is filled with horrifying instances of rape and looting. 
It's a strong symbolic book, and the title was well packed. The shattered Mirror has a lot to say. Pay close attention!
 Ice Candy Man – Bapsi Sidhwa
Now the title of this book appears strange and discordant. It has almost little to do with partition. Isn't that right? But it's still about the Partition era. However, the author covers other subjects as well, such as women's objectification and child sexuality. Bapsi is a writer and author from Pakistan. She currently resides in Texas, USA.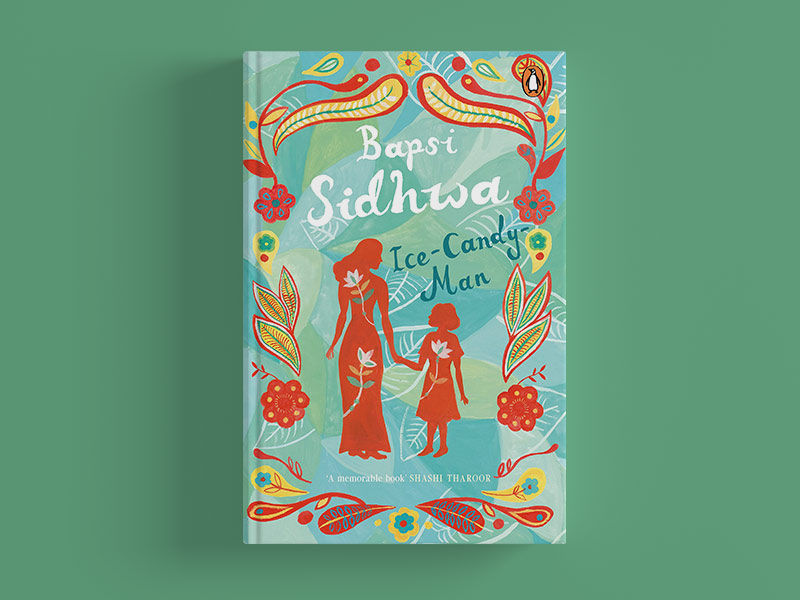 The story is narrated from the perspective of a young girl. It's a moving story about Hindu-Muslim tensions, sectarian rioting, child rape, and massacres. The main character is a young woman named Lenny Sethi. She belongs to the Parsee community.
She is only four years old when she tells the story and dies four years later.Other interesting characters in the novel include Ayah, a Sikh Zoo attendant, and others. She discusses the sentiments related to Partition through them. 
The plot is excellent. It's emotional at times, but also funny.
Mottled Dawn – Saadat Hasan Manto
The most renowned Colonial Indian author and playwright is Saadat Hasan Manto. He was born in Ludhiana. He is initially a Pakistani writer. Nonetheless, his book is simply enthralling. This is not a sequential tale. It's better like a collection of short stories. These are true stories that are not entirely fabricated. Though some are based on fiction, they are not wholly false.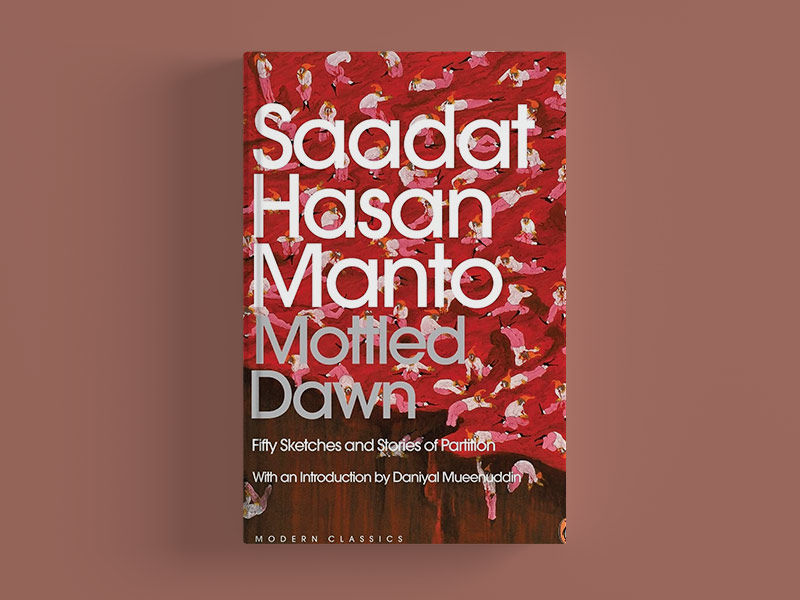 Some of the stories are extremely brief. However, the stories are set in pre-and post-partition times. Manto reconstructs pre-partition Bombay and Amritsar. Thus, he eloquently depicts the split through a plethora of individuals. 
There is no plot, yet the description is vivid. The main stories were also in Urdu.
Tamas – Bhisham Sahni
This is a clear book that shows glimpses of Hindu-Muslim riots. The story is woven, yet it is also true. Bhisham witnessed the riots depicted in the novel in Rawalpindi. It mainly follows the path of a person named Nathu. He is a Hindu who has been bribed by a Muslim politician. As a result, he kills a pig, which is later discovered near a mosque.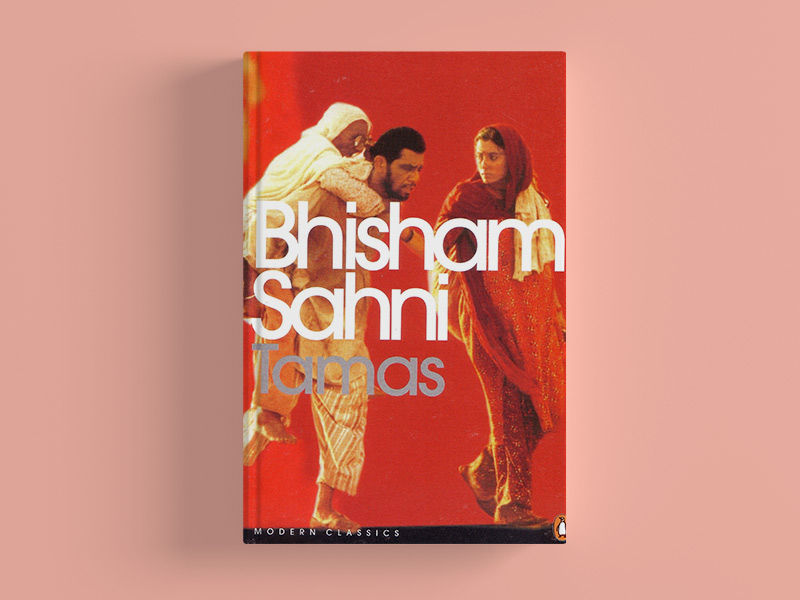 As a result, tensions rise and riots break out. So many individuals of various faiths are killed in them. Muslims murder Hindus, while Hindus murder Muslims. Even when the disturbances are under control, they leave an unmistakable mark. 
That's how Bhisham describes the partition issues. It's an emotional and stinging account!

Midnight's Furies: The Deadly Legacy of India's Partition – Nisid Hajari
An Indian-American author wrote this novel. Rather than simply repeating the same story, it has something new to give. It does not simply discuss communal conflicts.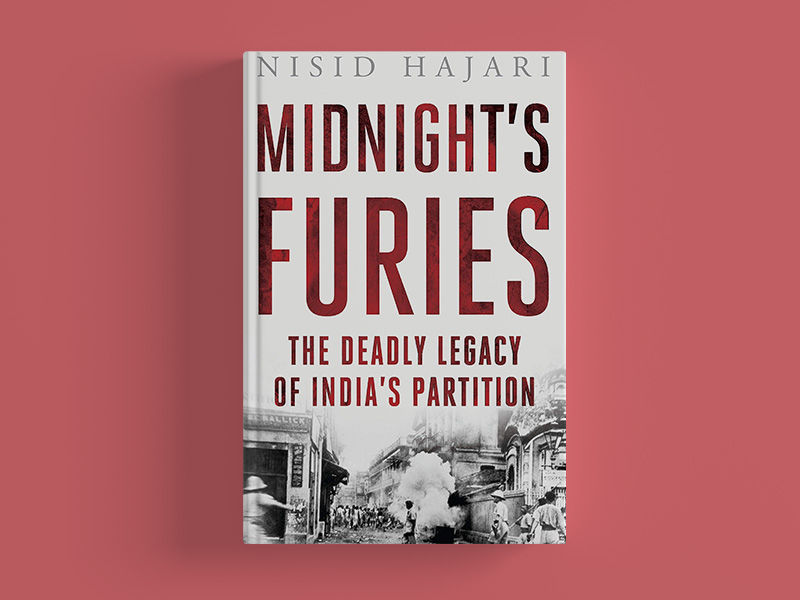 It rather demonstrates how decisions made by leaders and others contributed to the Partition. It investigates new and exciting historical resources. Before authoring it, Nisid is claimed to have done extensive research. That is how he creates a masterpiece. 

It is a story that contains both emotions and details. It does mention railroad wrecks, deaths, rapes, and so on. 

He does, however, supplement them with extra information. He delves into the subject to identify causes and difficulties.