A photo is believed to be worth a thousand words because it may elicit a stronger emotional response from viewers than even the greatest, most persuasive prose. Even the oldest images, which may appear so far apart from the high-tech civilization of today, can touch your heart or make you feel like you belong. Here, Live Science looks back at 19 historic images that were taken between the 1820s and 1860s and might alter the way you perceive the past and the modern world. At first sight, receiving the award for the oldest known photograph ever taken might not seem impressive, but take a closer look and you might be surprised. See it on the following slide.
Joseph Nicephore Niépce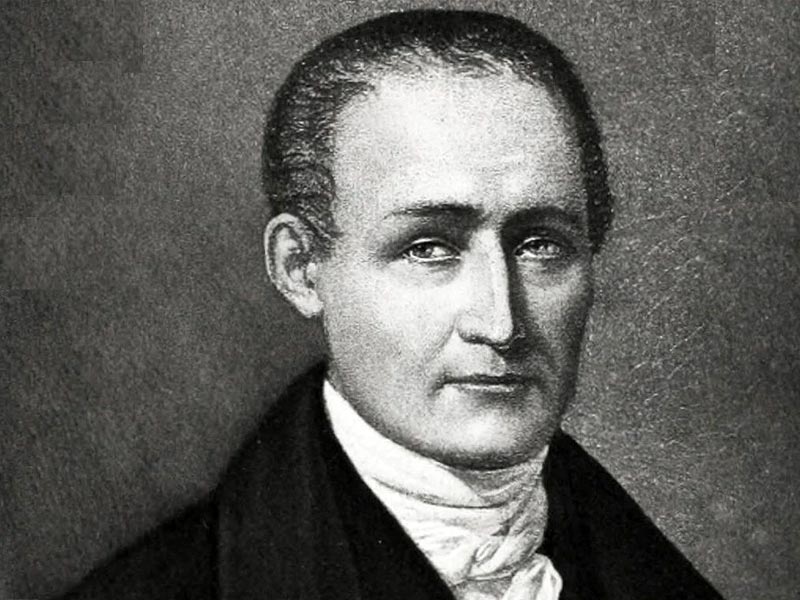 The world's oldest photograph was taken in 1826 by Joseph Nicephore Niépce outside a window of his home in Saint-Loup-de-Varennes, France. It may not seem like much at first glance. Niépce utilised a metal plate that was coated in a bitumen and water mixture. Niépce placed the plate inside a camera, and over many hours (perhaps two days), the light on the plate that was exposed to architectural details like buildings caused some of the bitumen to harden. The image was created by washing away the unhardened portions. You can just barely make out the outlines of a building or other architectural element if you look intently. Niépce coined the term "heliographic" to describe this photographic method.
Louis Daguerre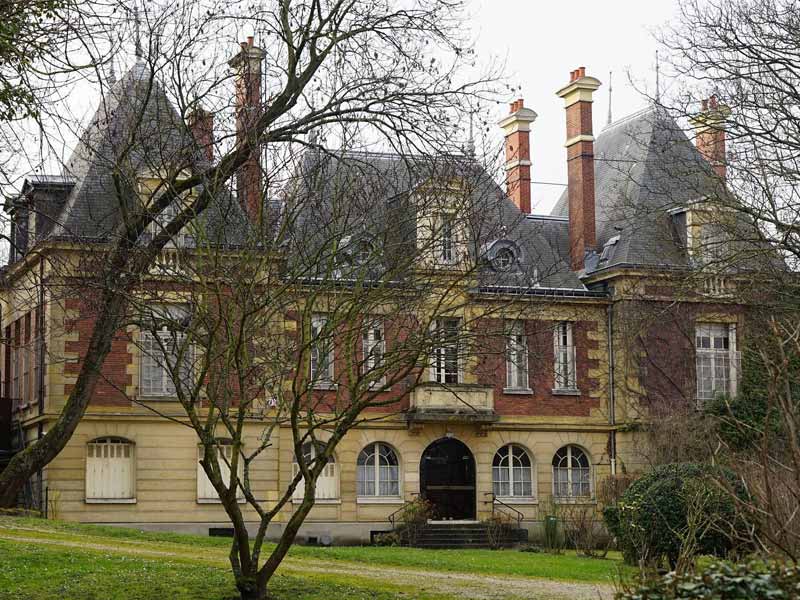 Niépce's invention of heliographic photography resulted in subpar images that were expensive to produce. It wasn't until Niépce and Louis Daguerre collaborated on a more efficient photographic technology in the 1830s that silver iodide plates and mercury vapours were utilised. The new method was given the name "Daguerreotype" in honour of Daguerre. When the novel technique was still being developed, Niépce passed away in 1833. A photograph of Daguerre is shown here.
Louis Daguerre's house
This image, which was captured in 1838, shows a vista that Louis Daguerre captured from his house. Early Daguerreotypes, as the photographs created by Daguerre's methods, came to be known, needed a long exposure time, which made it challenging to catch moving subjects or objects. It was also challenging to capture good images in situations with subpar illumination.
The oldest picture of a living person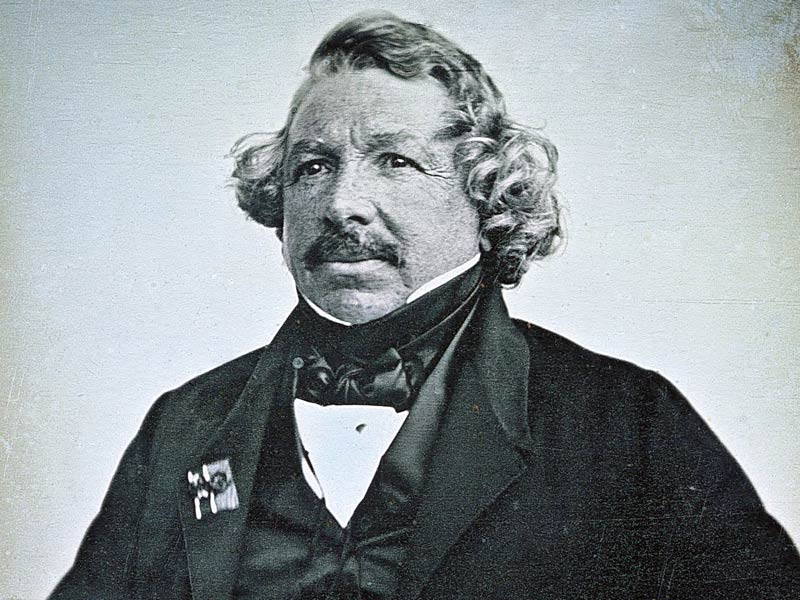 Louis Daguerre captured this picture of Paris' Boulevard du Temple in 1838. On the bottom left, if you look attentively, you can see a man polishing the footwear of another person. Because of the extended exposure periods at the time this picture was taken, it was impossible to photograph persons who moved quickly. The only subjects who stood still long enough to be captured in the picture were the person getting their boots cleaned and the polisher. This image is frequently cited as the first to depict a living being.
Oldest selfie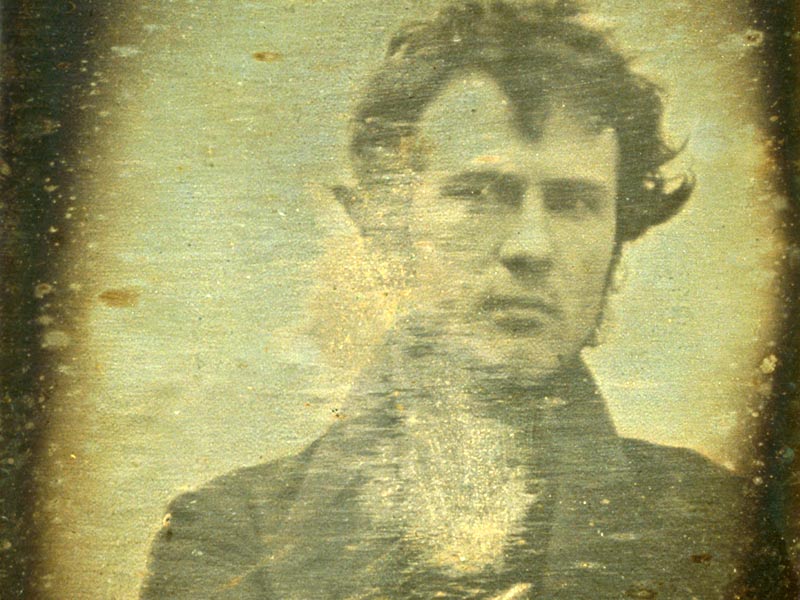 This self-portrait was captured by American photographer Robert Cornelius in a Philadelphia yard in October 1839. Daguerreotypes during this time required a long exposure time, making it challenging to capture images of people (since they had to remain still for so long). It's possible that Cornelius had to remain motionless for a while before his camera finished shooting his photo. This may be the first selfie ever taken.
Earliest photograph of the moon
One of the earliest moon photographs was taken in 1840 by English scientist and historian John William Draper. The low quality of this photo demonstrates how challenging it was to take a photo at night in dim lighting at the time. According to the American Physical Society, Draper and astronomer William Cranch Bond later produced a daguerreotype of the star Vega, which is a part of the constellation Lyra.
First picture of a sitting US president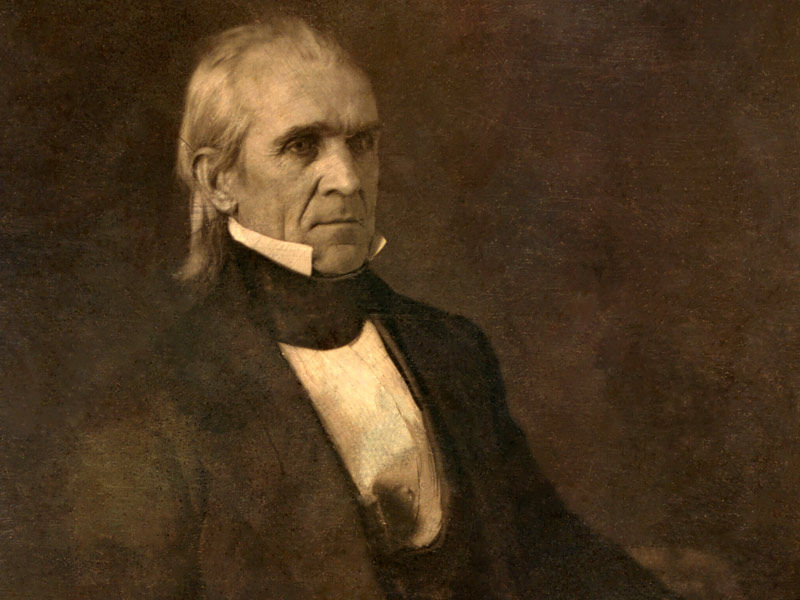 William Henry Harrison, who passed away on April 4, 1841, after serving as president for just 30 days, may have had pneumonia, is seen in the oldest daguerreotype of a sitting American president. The daguerreotype that was made at the beginning of Harrison's administration is no longer available. Harrison is seen in this daguerreotype, which was taken in 1850 and features a realistic painted portrait.
First photo of Abraham Lincoln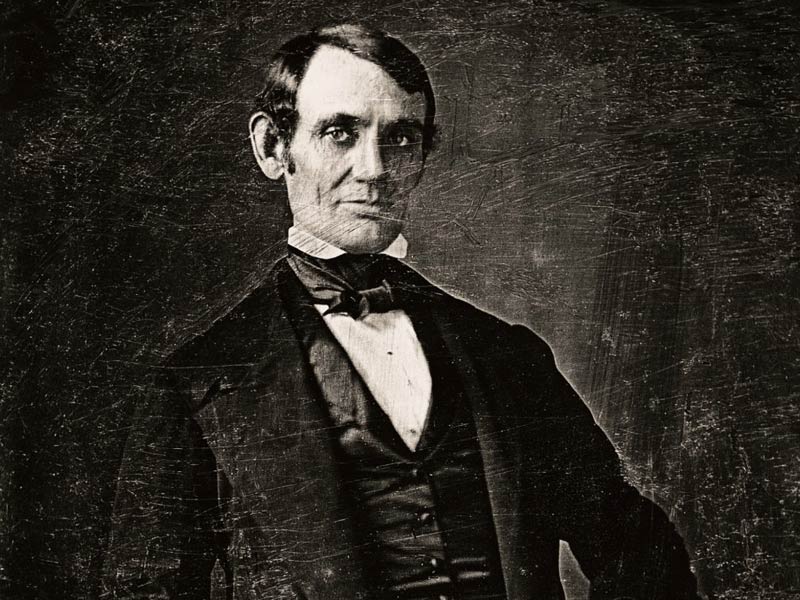 Abraham Lincoln can be seen in this 1846–1847 photograph shortly after winning the Illinois congressional election. The 37-year-old Congressman-elect was practising law in Springfield, Illinois, at the time. Gibson W. Harris, a law student who worked in Lincoln's office from 1845 to 1847, said that the photograph was taken by Nicholas H. Shepherd, according to the Library of Congress. The Library of Congress observed that Robert Lincoln, Abraham Lincoln's son, said the image was taken in St. Louis or Washington, D.C. Lincoln was elected president in 1861 and steered the country through the Civil War.