Southeast Asia isn't really an off-the-beaten-path kind of location, so it's difficult to locate 10 spots there!
With thousands of tourists, Southeast Asia is a well-known traveler's mecca, but there's so much more to the region's resorts than beach bars and nightclubs, and if you truly look, you can uncover some incredible, undiscovered paradises.
These are some of the nicest spots to visit in Southeast Asia, and even though these off-the-beaten-path locations have gained in popularity over time, they are still among the region's most picturesque locations and are undoubtedly less crowded than most.
No matter where you go in the world or how crowded it is with tourists, we think you can still find a remote location to yourself.
Koh Rong Island, Cambodia
Based on what we've observed, this beach is unquestionably among the best in the world. Technically, Cambodia has two Koh Rong Islands. One is lost in the ocean, practically undisturbed by tourism, while one is a dive site for boats leaving Sihanoukville (Koh Sanloem).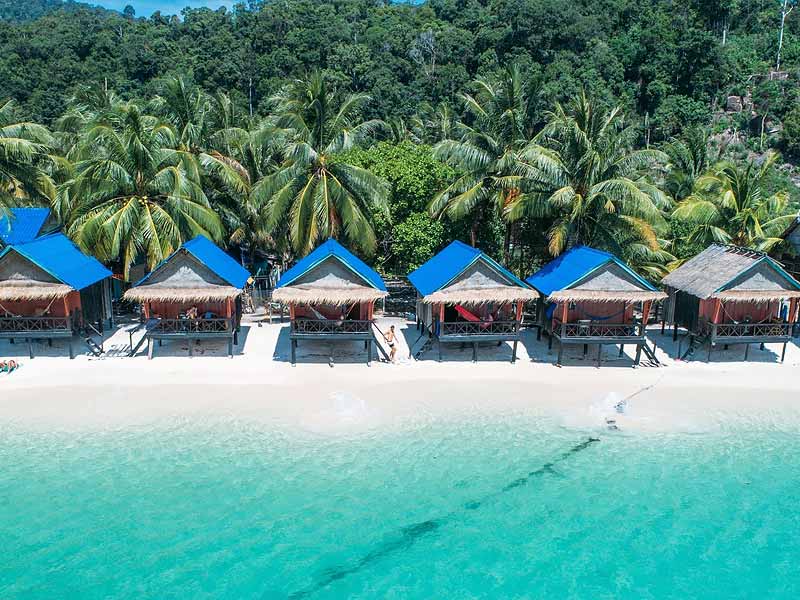 You can't help but be amazed when the longtail boat comes around the bend and you see the breathtakingly gorgeous expanse of pure white beach. The 8-kilometer-long Sok San beach has a fantastic swimming gradient that plunges into the enticing blue water. One of Cambodia's best-kept secrets is right here!
We've visited beaches in the Mediterranean, the Caribbean, Asia, and Africa, and Koh Rong is the best of them all. Its attractiveness is only enhanced by the gorgeous jungle backdrop, coral reef, and almost complete lack of other visitors. It is undoubtedly off the beaten road and the best sight in Southeast Asia.
Hsipaw, Myanmar
Okay, so Myanmar might no longer be the pristine paradise it once was, but if you make the walk into the nearby villages of Hsipaw, you can easily access some incredible Shan culture.
Don't let the daily tours that leave Hsipaw with 8–10 persons per group deter you when you arrive. disregard them, disregard the tour guides, and go exploring on your own in the nearby villages.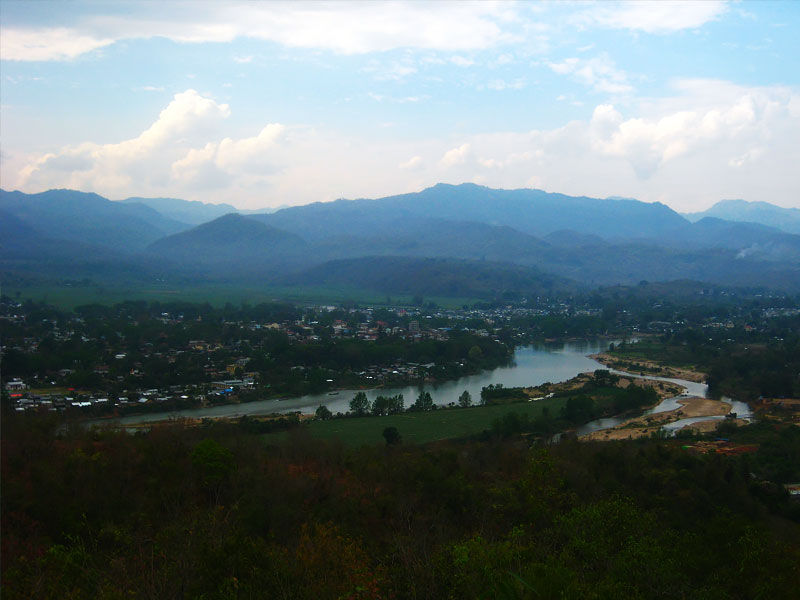 Waterfalls, agriculture, natural hot springs, and a warm welcome from the locals will be your reward. Locals would probably welcome you over for meals so you can see their houses and experience their incredibly relaxed way of life. If you run into Hope and her amazing school in Naloy village, you could even be able to start teaching English there.
Sumatra, Indonesia
I realize that Sumatra Island is a large area to include on a list of "off-the-beaten-path" destinations, but it is truly an unspoiled paradise. In some locations, you might come into a group of travelers, but even in those locations, you can skulk off and find a space to call your own.
However, Sumatra is largely unexplored and is home to some of the most breathtaking vistas in the entire region. In the heart of a volcano crater, Lake Toba and Lake Meninjau offer incredibly pure freshwater lakes.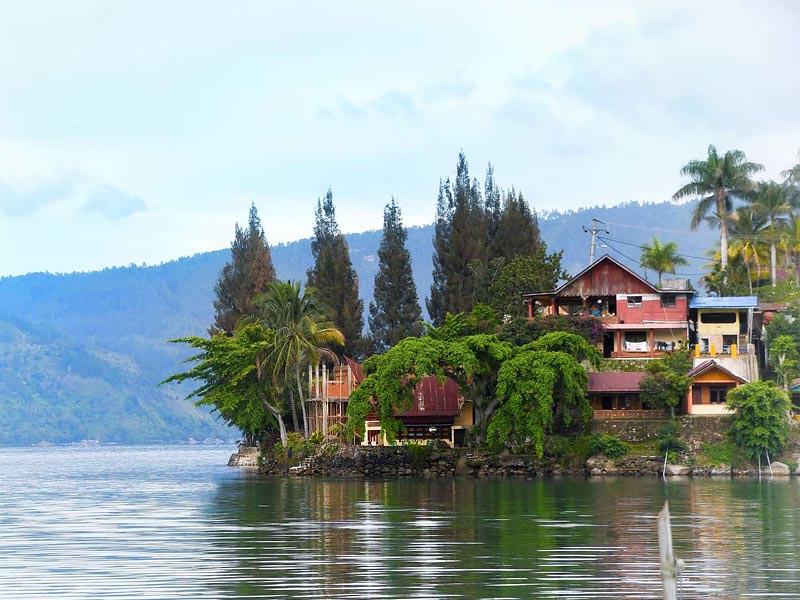 Depending on which side of the lake you stay on, you will likely have the entire guesthouse to yourself if you stay here. If you want to avoid crowds, Sumatra is one of the greatest places to go. Don't miss it. In stark contrast to Bali's busyness.
Kapas Island, Malaysia
How come no one has heard about this undiscovered gem? The Malaysians, for example, maintain their knowledge to themselves. But don't worry, you won't likely see anyone on the island unless it's a holiday, and the beach is gorgeous!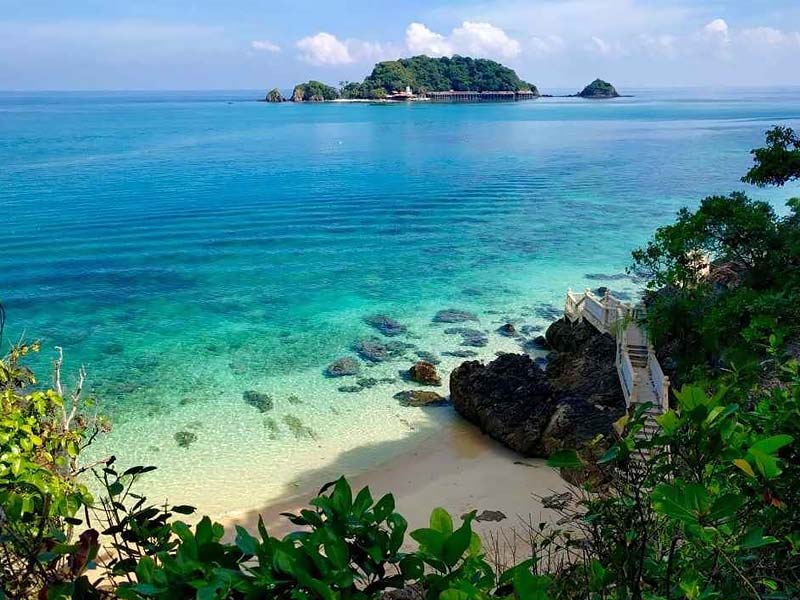 You can spend time with the Captain in The Captain's Longhouse and get to know one of the coolest people you'll ever meet while traveling. He will welcome you, treat you like family, and send you off with a smile. This is the place to go in Southeast Asia if you're unsure where to go. Nothing compares to Kapas Island.
Kuta, Lombok, Indonesia
Do not mix this with Bali's tourist trap known as Kuta. Kuta, Lombok is a totally different location from its Balinese counterpart.
It's a relaxed surfing and fishing community with just enough activities to keep you busy for about a week. Except if you surf, in which case you could likely just pack up and move here.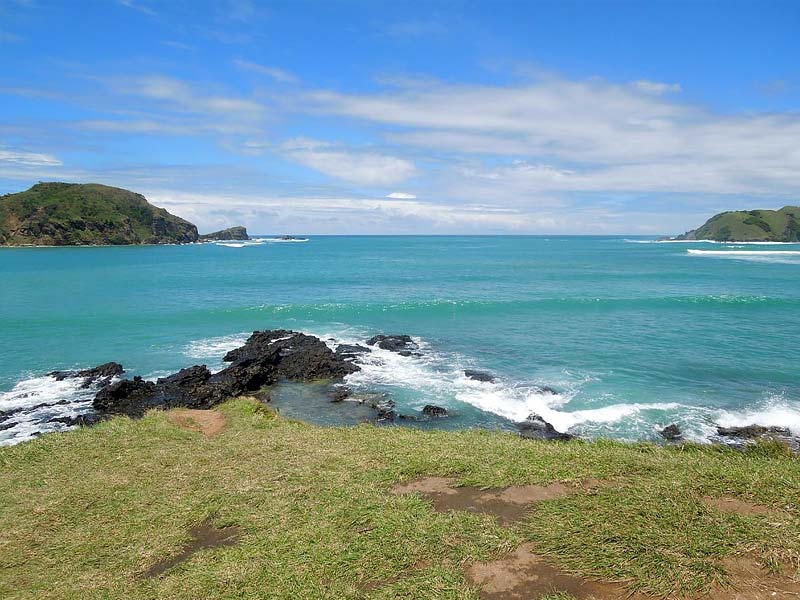 In Southeast Asia, Kuta Beach and the town itself are not entirely regarded as off the beaten path, but you may rent a motorcycle and ride to one of the several isolated coves or far-off towns nearby to locate a tiny bit of paradise and keep it all to yourself.
Koh Kood, Thailand
Warning: if you stay here for more than a few nights, you risk becoming bored because this place is so far off the tourist trail. We think Koh Kood (Koh Kut) is one of the top sites in Southeast Asia since it is simply stunning. Beautiful waterfalls and monasteries devoid of tourists can be found inside, and you may even run into astonished Thai locals there. A pleasure you might never discover in Thailand.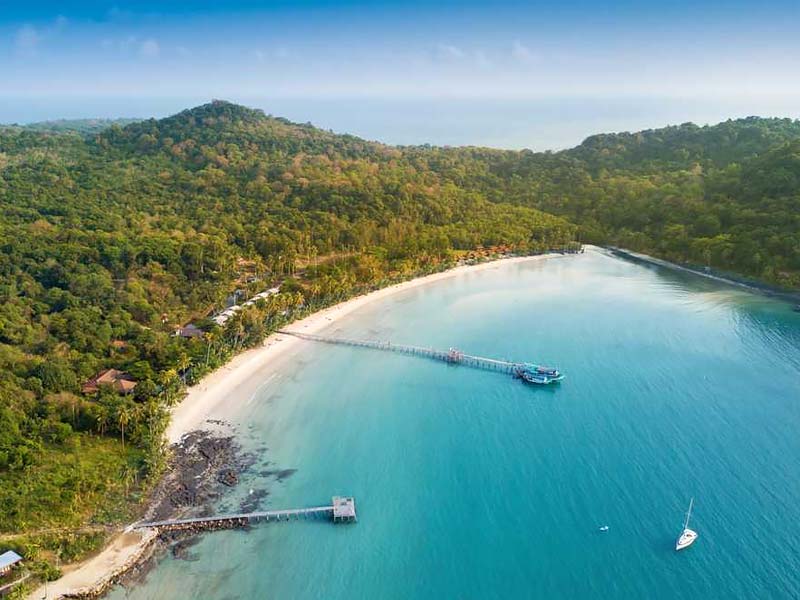 The huts are actually rather cozy, and the beaches are the perfect shade of powder white. Although you can rent a motorbike (for expensive costs) and travel interior to look for some rarely seen views, there are no genuine roads on the island. We also mean rarely.
During the busiest times of the year, this location is deserted, especially inland. What a location! Koh Kood is the destination for you if you're looking for some genuine quiet and relaxation.
El Nido, Philippines
You may be wondering how one of Southeast Asia's top destinations for backpackers can be regarded as off the beaten path. El Nido itself is no longer undiscovered, but some of the nearby islands and communities undoubtedly are.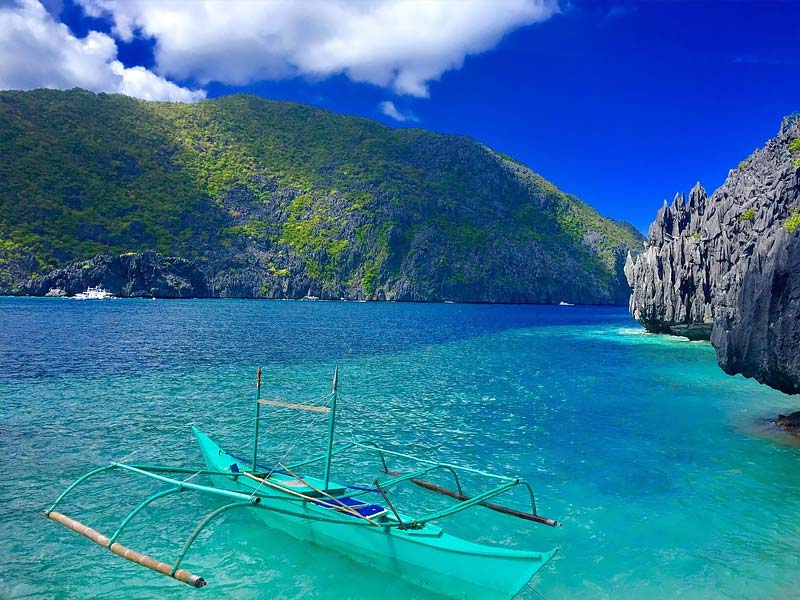 Choose one of the 45 isolated islands, pack some food and sleeping bags, and go explore some of the Philippines' greatest beaches! Your journey to SE Asia will be made even more memorable by camping on the islands. To work out the logistics, consult with other travelers, fishermen, or your hostel.
Don Khong Island, Laos
This breathtaking location is in fact on the trail, but it is the trail that leads to the neighboring island of Don Det, which is more well-known. Don Khong is a tiny pocket of peace hidden among the chaos of the 4 Thousand Islands region of southern Laos, which is being overrun by visitors arriving from Thailand.
You should think about sticking behind when everyone else boards the first ferry to Don Det, the backpacker sanctuary.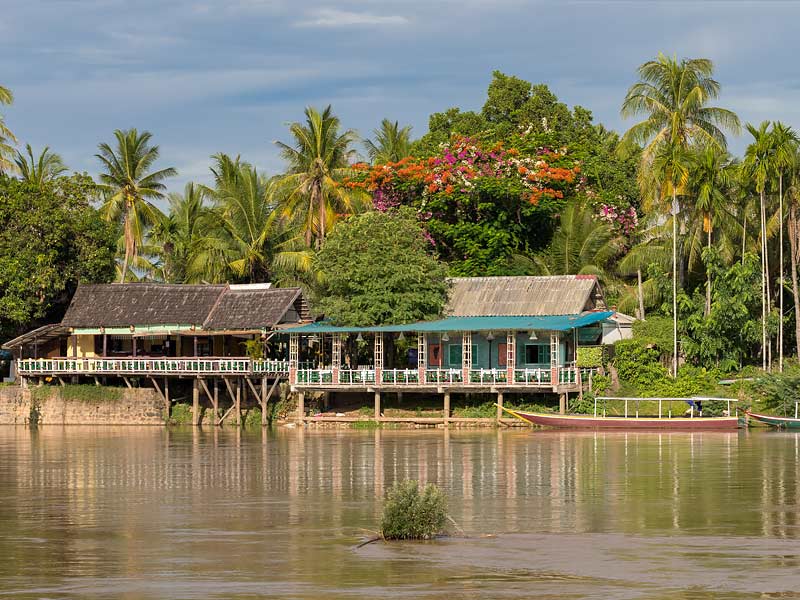 For a glimpse of Lao culture, you won't see it again unless you travel far north past Luang Prabang, rent a bike, and ride around this tiny island. You will encounter little towns and kind, curious residents along the way, and you'll get to see a side of Laos that few other tourists get to see.
Southern Inle Lake, Myanmar
Although Inle Lake itself is undoubtedly a popular tourist destination, the majority of visitors stick to the boat trips that cruise the lake's northern shores.
Find a boatman who will take you as far south as possible; the closer you are to the "Permit Zone," the fewer tourists you will see and the more genuine your experiences will be.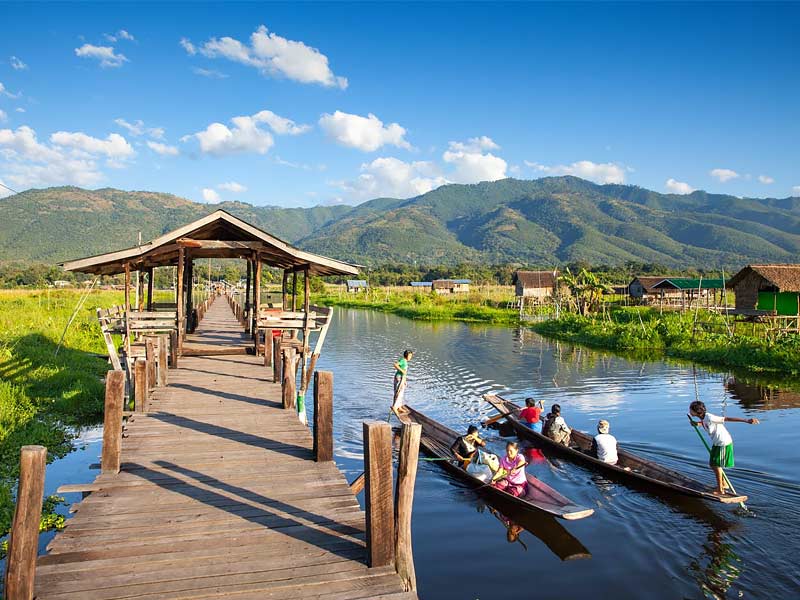 You might have to pay a little more to get there, but it's well worth it. The monasteries are empty and stunning, and the settlements are unaltered. Don't forget to rent a bike and ride it yourself around the lake; stop at a winery, chat with local fishermen, and take in the scenery as Myanmar passes by.
Because they don't take the effort to select a location for themselves, the majority of visitors to Inle Lake believe it to be a tourist trap. A location not to be overlooked is the lake's southern portion.
Sumbawa, Indonesia
The location of this Muslim island is quite remote. 99% of people who see Sumbawa see so only from the window of a bus as they travel to visit the Komodo Dragons, even though it is on the route to the more well-known islands of Komodo and Flores.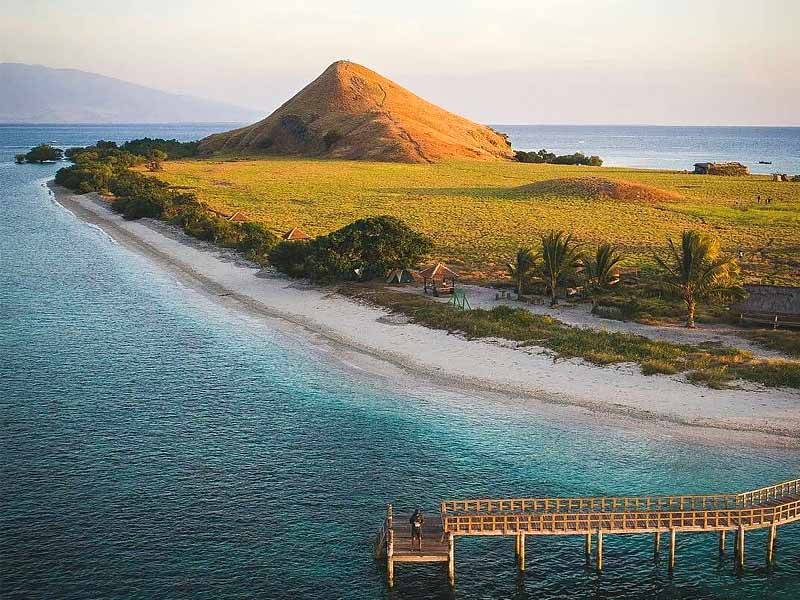 There isn't much to do here if you're not a surfer, but there are some beautiful beaches, undiscovered settlements, and spectacular coral that is all yours to explore. Indonesia has several must-see destinations in Southeast Asia that are rarely visited by visitors.
That concludes our list of undiscovered locations. When visiting Southeast Asia, be sure to attempt to escape the crowds at least once. If you do, we assure you won't be dissatisfied.