India has always been the land of flavors and delicious savories. Every part of the country, India, has its unique delicacy, flavor, cuisine, and way of its preparation. And so is the case with India's Ladakh. Ladakh food has its own unique style and taste that can leave anybody's mouth water. Do you know about Ladakh food? If not, then you need not worry about it, as we have come with the insights of Ladakh Food from its very beginning to its development and the complete list of delicacies of Ladakh. So, keep scrolling to get each and every detail of Ladakh food, and get ready to get some very strong cravings, too!
AN OVERVIEW OF LADAKH FOOD
The landscape of Ladakh is rugged and barren, but at the same time it is beautiful, and its cuisine is rich, flavorful, colorful, and nutritious. And, when you mention Ladakhi food, most of you immediately think of momos and noodle soup. While these are an important part of Ladakh's cuisines but this is not all as there is a diverse range of dishes that differ in appearance, taste, and preparation methods. It would be a huge mistake to visit Ladakh and not sample its amazing, sumptuous local cuisine.
AN INSIGHT INTO LADAKH FOOD
The soil of Ladakh is not so suitable for agriculture. After all, it is a vast, cold desert, and most of the farmers rely on snowmelt water for irrigation. People grow the majority of their grains and vegetables despite the harsh conditions. Beans, beetroot, potatoes, pumpkins, and barley, are some of the locally grown vegetables. People here also enjoy non-vegetarian foods such as yak meat, mutton, and chicken, though these are mostly limited to winter.
Tibet has had a significant impact on both its cuisine and its culture. This is understandable given that Ladakh served as a stopover for traders traveling the Silk Road from Tibet, China, and the Middle East.
Infertile river valleys, apples, walnuts, and apricots are grown. Apricot is particularly popular in Ladakh, where it is used to make a variety of products ranging from syrup to juice to jam. While in Ladakh, try the apricot jam; it's delicious and healthy. Herbs and plants are also used by the people of Ladakh to supplement their diet. Stinging nettles are used to make soup, while wild garlic is used to flavor the dishes.
LIST OF SOME MOUTH-WATERY LADAKH FOOD
Thukpa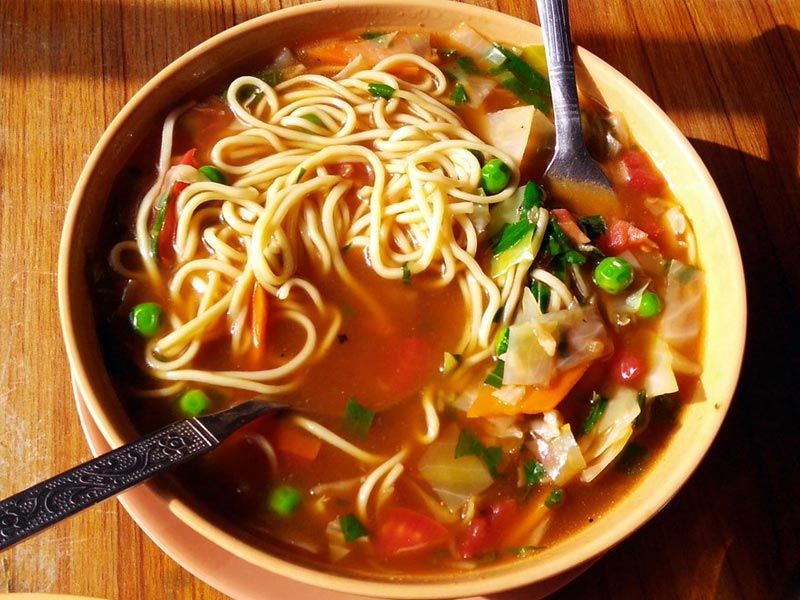 Thukpa is a well-known Ladakhi delicacy. It is a clear soup prepared with vegetables and wheat or barley flour noodles. Meat, such as chicken, mutton, or yak, is also frequently used in this dish. Thukpa is typically served with a spicy "chutney" to complement the flavor. This noodle soup comes in a variety of flavors and can be flavored with a variety of savory ingredients. Thukpa is a popular dish in Ladakh and other Himalayan regions. It is inexpensive and available in all local restaurants in Leh. It is the ideal dish to keep you warm during the winter.
Momos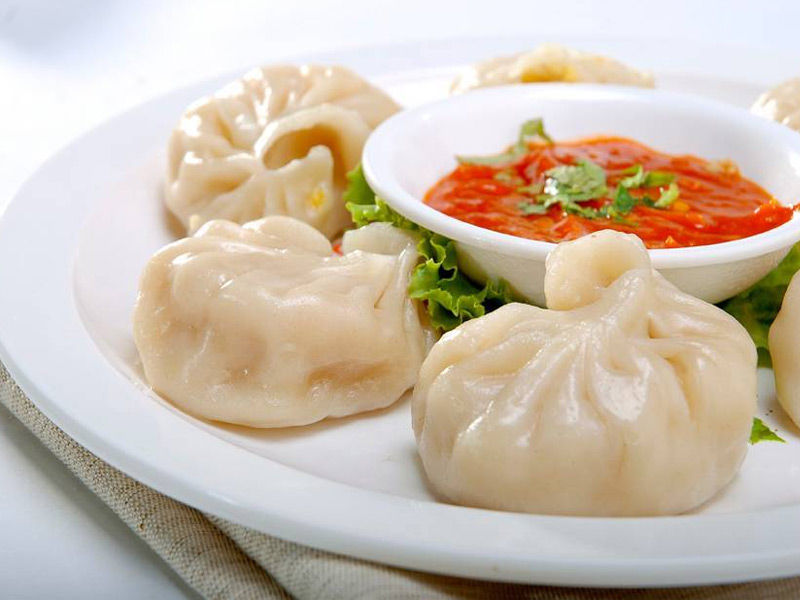 Momos are Tibetan dumplings that are typically stuffed with minced meat, vegetables, and cheese. They are arguably the most well-known dish in Ladakh. Momos can be steamed or fried (be prepared to make a difficult decision when ordering!). They are typically served with chili sauce and soup as an accompaniment. Momos are prepared using a traditional steamer known as a "Mokto" It's a metal container with water at the bottom and several compartments stacked on top of each other with holes for steam to circulate. Momos are frequently formed in the shape of a lotus flower or a crescent.
Skyu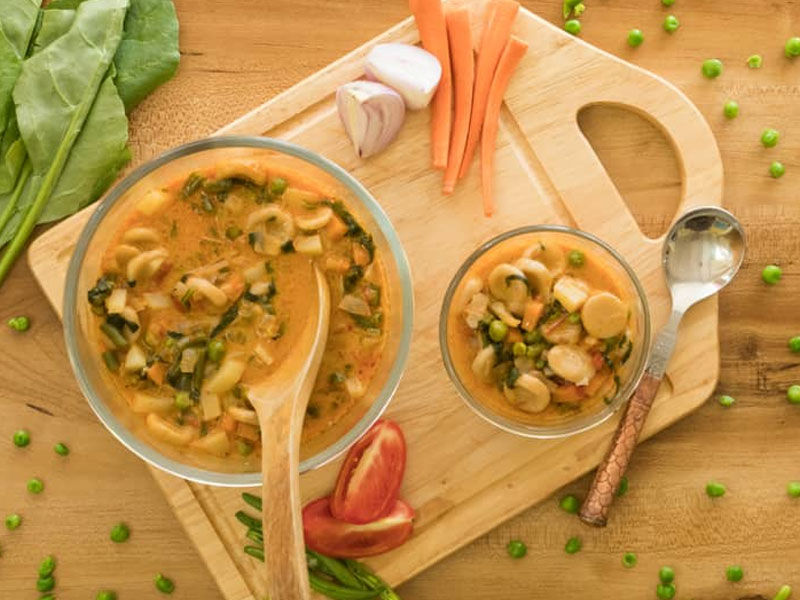 Skyu is another traditional Ladakhi soup-based dish. It's a stew made with barley or wheat dough that is kneaded into thumb-sized flat balls. Skyu is cooked a little slowly in a pot with meat, water, and root vegetables such as carrots, potatoes, and carrots. This delectable dish is frequently prepared in villages, and its recipe has been passed down through generations.
Tingmo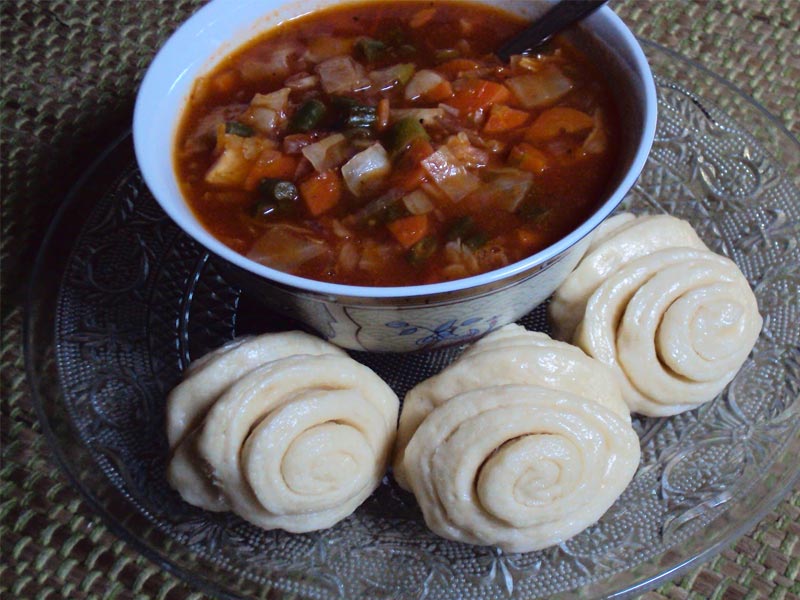 Also known as Timok in Ladakhi, Tingmo is steamed Tibetan bread that is best served with meat, dal, or cooked vegetables, or. Similar to white bread or "baguette" in French cuisine, it is a staple food for the people of Ladakh. Tingmo is a soft and fluffy white flour bun with no filling. It is best served hot and complements stews well. Tingmo sounds a lot like the Chinese "Hua Juan." Breakfast, lunch, and dinner are all served with tingmo. It's also a popular afternoon snack.
Chutagi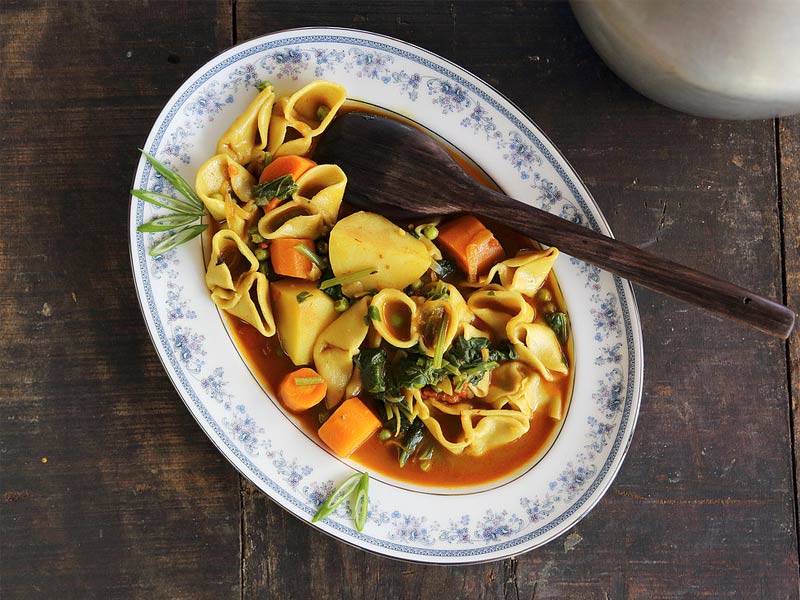 Chutagi is a well-known pasta-like dish with a hearty vegetable-based sauce. This is a signature dish of Ladakh, and each local restaurant in Leh has its own secret Chutagi recipe. "The Chu" is Ladakhi for "water," and "tagi" is Ladakhi for "bread." As a result, "Chutagi" literally means "water bread."
Butter Tea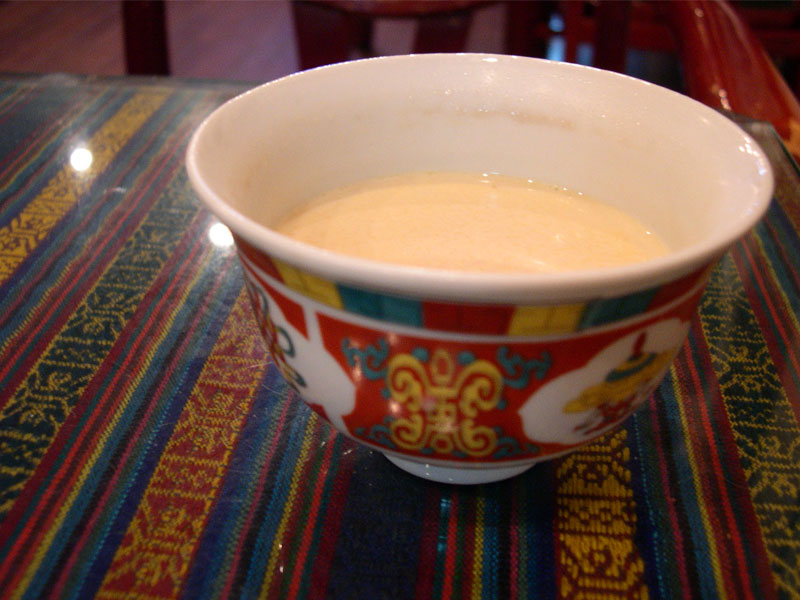 Butter tea is a traditional pinkish beverage from the Himalayas. Butter tea is also known as "gur-gur chai" in Ladakh. It is distinguished by the addition of yak butter and salt to boiling water infused with tea leaves. This high-calorie beverage is ideal for cold weather and high altitude. The butter also moisturizes the lips and can be used in place of lip balm!
Chang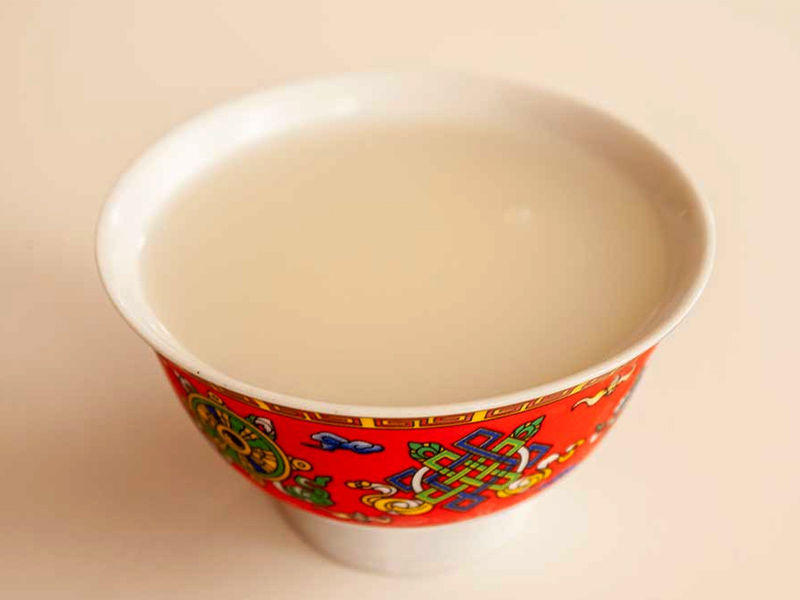 Chang is a traditional alcoholic beverage, Ladakh's "local beer," made from barley and containing 5% to 7% alcohol by volume. For centuries, people have drunk chang on special occasions. The boy's uncle proposes marriage to the girl's family by presenting a pot of chang. When a child is born, family and neighbors bring chang as well as butter and flour to the parents.
Khambir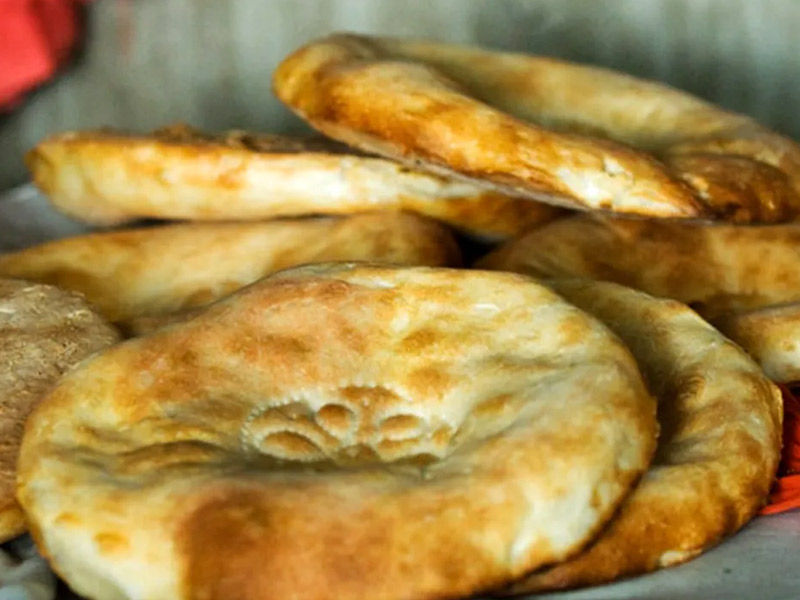 Khambir is a traditional leavened wheat bread that is delicious. The fermented dough is baked by hand in a round shape over a hot stone, then directly in the fire. When the bread is freshly baked and warm, it tastes even better. Ladakhi people typically eat Khambir for breakfast with scrambled eggs or vegetables. With butter tea, the bread is also served as a snack.