Following the huge success of Sushmita Sen's Aarya (2020), Disney+Hotstar is poised to launch a wave of intriguing web series for the company sooner rather than later. A spoof performance titled Kaun Banega Shikharwati is one of their upcoming engagements. This is a new venture starring Lara Dutta, Kritika Kamra, Anya Singh, and Naseeruddin Shah, among others from the entertainment industry. It looks that the venture's projecting is mostly one of the well-known and enticing cast around it .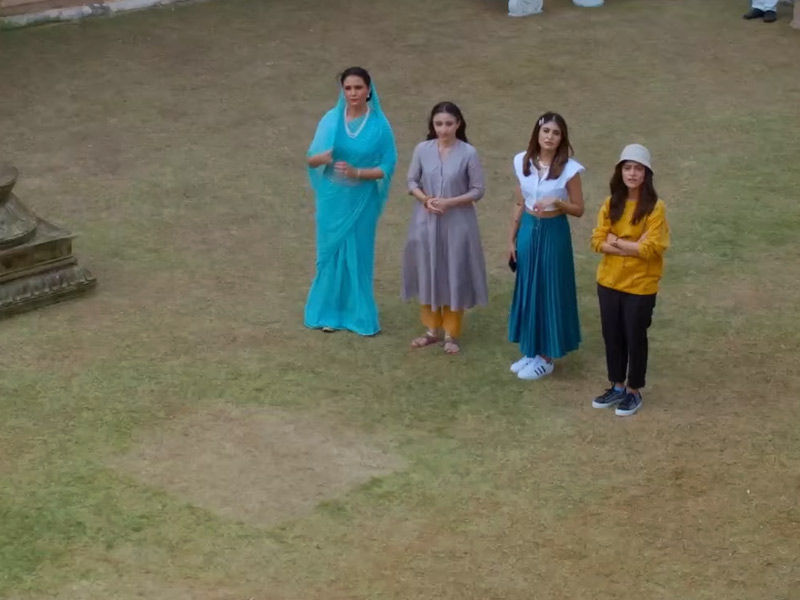 It's also been suggested that the series is following in the footsteps of the Marathi film Rajwade And Sons, which was released in 2015. In addition, the filmmakers have re-started the film after a protracted hiatus caused by the Covid shutdown.
'Kaun Banega Shikharwati' features a star-studded ensemble that includes some of India's top actors. Raja Mrityunjay, the King of an old princely kingdom in Rajasthan, is played by Naseeruddin Shah. Mishra ji, Raghubir Yadav's bumbling Munim, is played by Raghubir Yadav. In an unspecified capacity, Cyrus Sahukar appears. Raja Mrityunjay has four daughters, each with her unique peculiarities. Three of his daughters are played by Lara Dutta, Anya Singh, and Kritika Kamra. The fourth daughter is played by Soha Ali Khan. With 'Kaun Banega Shikharwati,' she will make her digital debut.
The show was once known as 'Kaun Banega Shekhawati,' but has now been renamed 'Kaun Banega Shikharwati.' Perhaps the producers didn't want to cause controversy by using 'Shekhawati,' a big real-life district in Rajasthan, which is quite famous for its fresco painted havelis. After the uproar over Mirzapur and a slew of other scandals, the filmmakers may have decided to stay with fake names and fictitious locations. It was also rumoured that the programme will launch at Disney Plus Hotstar. Either the programme has changed hands or the information was based on rumour.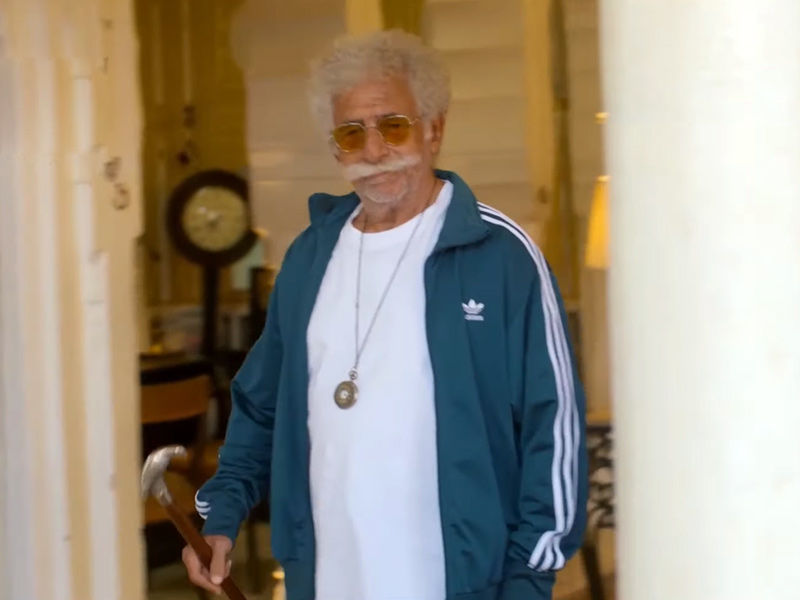 'Kaun Banega Shikharwati' is produced by Nikkhil Advani, a director, and Sameer Nair, a content strategist, through their respective production companies, Emmay Entertainment and Applause Entertainment. Applause Entertainment is the Aditya Birla Group's content creation arm, as you may know.
"I believe the greatest pleasure for me was the sequence that I did with Naseer Sir," Lara Dutta remarked of her time working with Naseeruddin Shah. That was one of the most memorable sequences I've ever worked on. He's a fascinating individual to watch at work. His dialogue, delivery and timing are flawless. Every time I saw him on stage, I was completely taken aback.
Also Read, Mother/Android: An Amazing Sci-fi movie that depicts womanhood
I was struggling to take in as much as possible. On set, he is really friendly and patient. With four young ladies surrounding him who aren't as experienced as he is, I'm sure we put his patience to the test a few times, but he never lost his cool.
Kaun Banegi Shikharwati is actually streaming on ZEE 5. An estranged family meeting after a long separation: a scenario ripe for great comedy and drama. Unfortunately, Kaun Banegi Shikharwati's debut episode fails to elicit any of these feelings. After a government notification about an income tax probe warns to take away the family palace, an aged monarch and his secretary delude his four estranged daughters into visiting the royal palace in Rajasthan. The monarch, on the advice of his secretary, conducts a royal contest, a series of games, to select the next successor to the Shikarwati Palace, which is worth 200 crores.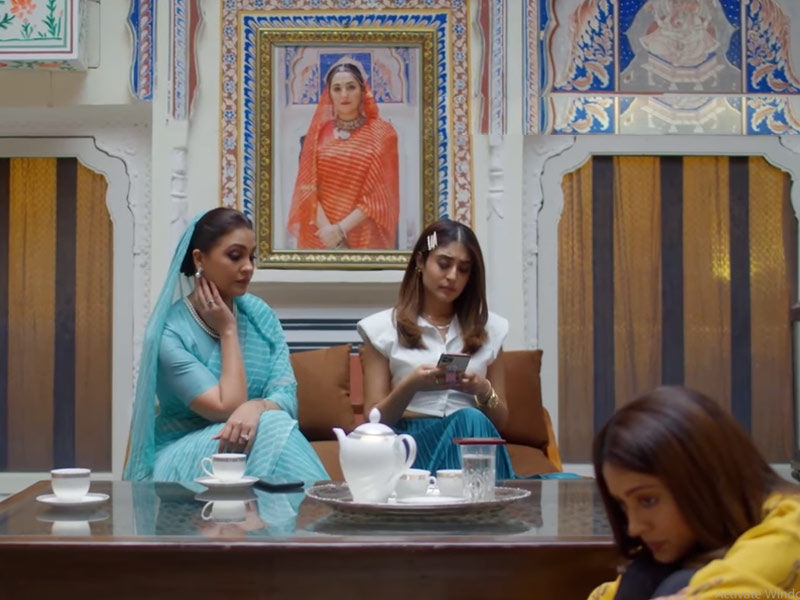 That's the idea of Gauravv K Chawla and Ananya Banerjee's comedy-drama series Kaun Banegi Shikharwati, which is now running on Zee5. The intriguing ensemble, which includes Naseeruddin Shah, Lara Dutta Bhupathi, Soha Ali Khan, Kritika Kamra, Anya Singh, and the charming Raghubir Yadav, among others, peaks interest in how this 10-episode family drama will unfold. However, the first in line fails to attract or hold your attention for long, even if it engrosses you for a few seconds. Ananya Banerjee, the author, makes it obvious that this royal family is made up of four princesses who are very distinct from one another.
So much so that their father, Raja Mrityunjay Singh Shikharwat (Naseeruddin Shah), characterises one as confident, the other as warm, and so on, similar to how an orange differs from an apple, despite the fact that they are both fruits.
Why are we still supposed to chuckle at the same old scenarios with a shooter about to miss the target item put on a person's head? Naseeruddin Shah's unusual comedy falls short of eliciting a nice grin. Raghubir Yadav's character as secretary Mishra Ji is still endearing, as is the friendship he has with Shah's King. However, Lara, Soha, Kritika, and Anya, at least in the first episode, decrease your expectations.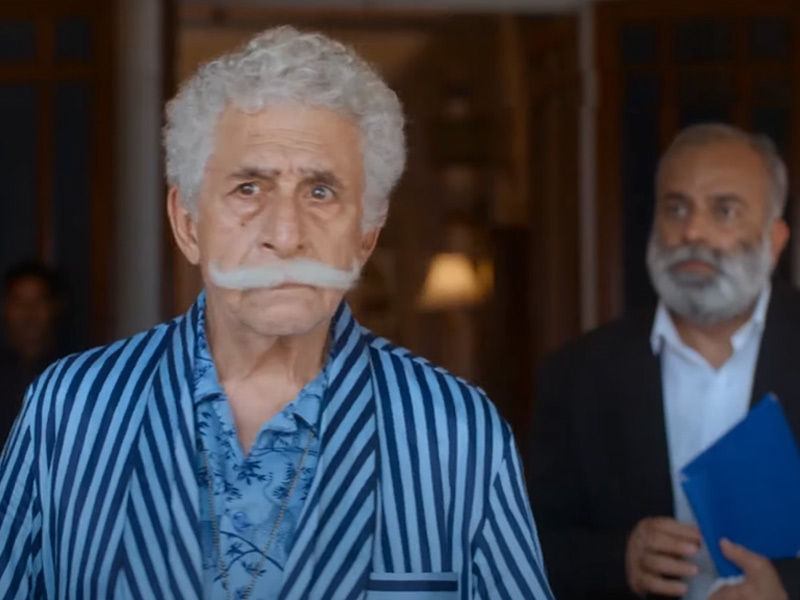 The first episode may make you ponder about this royal family's common background, which has caused them to be alienated and chilly to one another. The solution will be revealed in the remaining episodes.
On Zee5, watch Kaun Banega Shikharwati.