There are probably a lot of stories about characters who are depressed, nervous, or manic because mental health may create intriguing drama. Psychiatry has provided authors, performers, and producers with a wealth of intriguing material to deal with.
The therapeutic distraction of losing yourself in a good movie can help you when you're fighting the blues. Films can help inform friends and family members about the symptoms of depression and other severe mental health conditions. Our selection of suggested movies is provided below.
This list was created after contacting certain professionals and some of our contributors.
SILVER LININGS PLAYBOOK(2012)
We ranked this film first because it is well known for accurately capturing the difficulties associated with severe mental illness. It's also a favorite of Amatenstein's. My first exposure to this film came from a patient who wanted me to comprehend the scariness of what was happening in his head.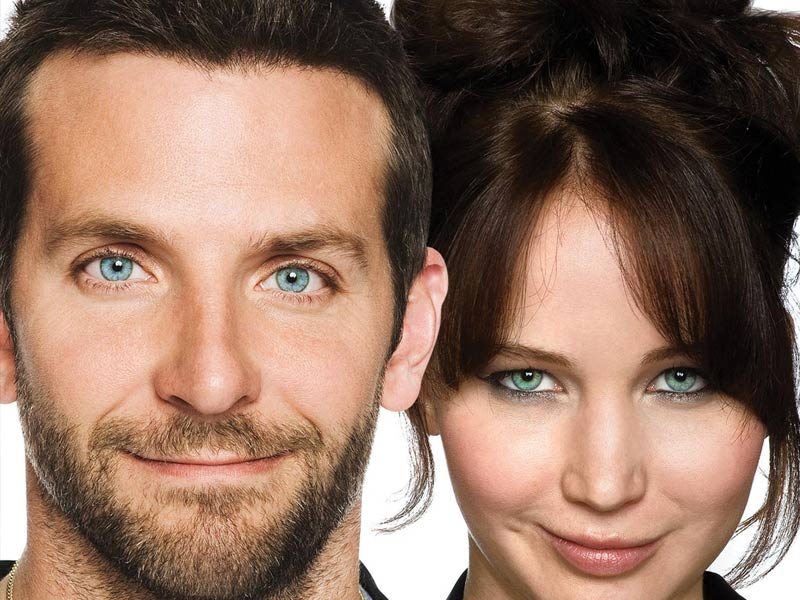 In this deeply moving movie, Bradley Cooper plays Pat, a guy whose untreated bipolar condition ruined both his wife and his work, according to Amatenstein. When Pat, played by Jennifer Lawrence, moves back in with his parents after being just discharged from a mental institution (he was admitted after assaulting his wife's lover), he meets Tiffany, who is also recently widowed and dealing with her own mental instability.
When you're feeling down, watching Silver Linings Playbook is therapeutic because it demonstrates that having a mental illness doesn't define a person, that you can still find love, and—most importantly—that you can find the power within yourself to start accepting that you're not "perfect." It's simpler to face rather than escape your difficulties once you acknowledge who you are, and you'll also find your center as a result.
INSIDE OUT (2015) 
Inside Out, an animated children's movie about a little girl who moves from her Midwest home to San Francisco, "does a fantastic job exploring how emotions can impact a person," according to Michael Damioli.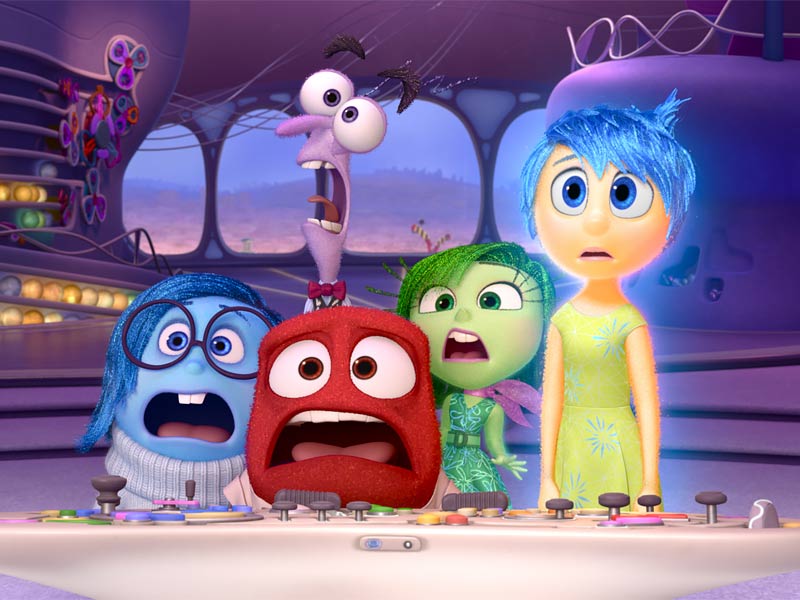 The ability to "externalize" someone's internal emotional process, according to him, "gives us insight into how our feelings can affect our decisions and actions, but more importantly, it reminds us that we are able and frequently have a conscious choice to choose our emotional state at different times."
Additionally, it performs a great job of injecting humor and lightness into our emotional processes, especially when it comes to melancholy and depression.
IT'S A WONDERFUL LIFE (1946)
George is given insights into how his life has influenced so many others after being saved from a suicide attempt by a guardian angel, and he discovers newfound respect for his small-town existence, friends, and family.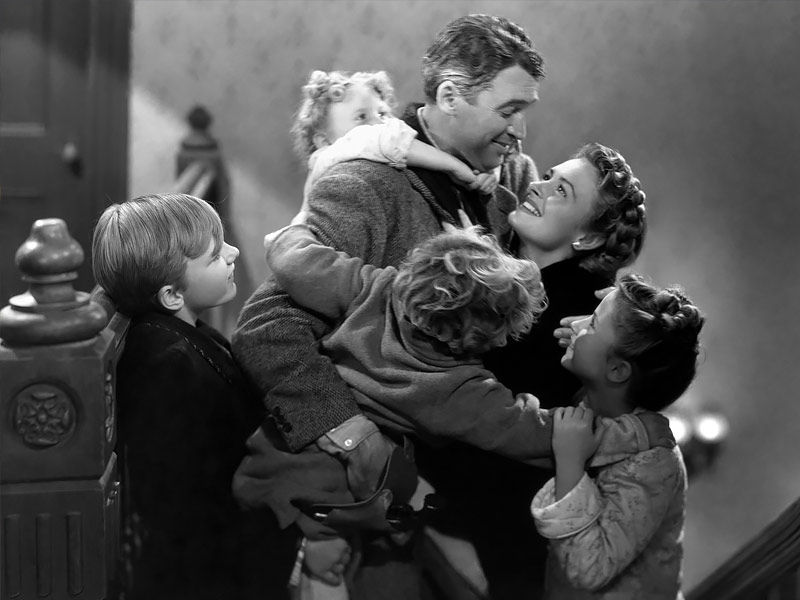 This movie serves as a reminder that even in their imperfect state, our lives may be incredibly valuable and beautiful and that by working together, we can frequently find ways to improve them.
500 DAYS OF SUMMER (2009)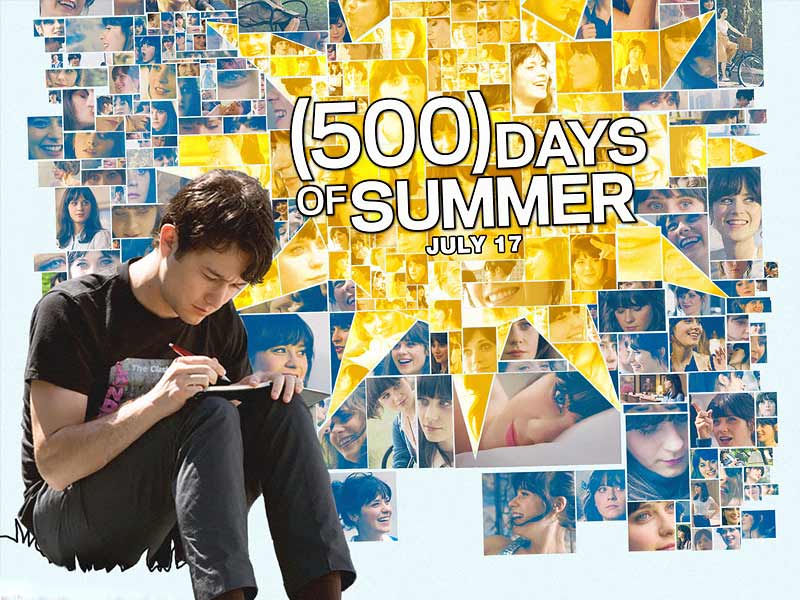 The film is a romantic comedy about a greeting-card writer who is taken by surprise when his girlfriend decides to quit their relationship. In the process of thinking about the 500 days of their relationship and where everything went wrong, he rediscovers himself. 
AS GOOD AS IT GETS (1997)
Melvin Udall, a depressed, lonely New York City writer who happens to be a best-selling romance novelist, is the focus of the romantic comedy. He has obsessive-compulsive disorder, which drives everyone around him insane. Melvin's next-door neighbor, Simon, is viciously attacked and suffers from depression as a result.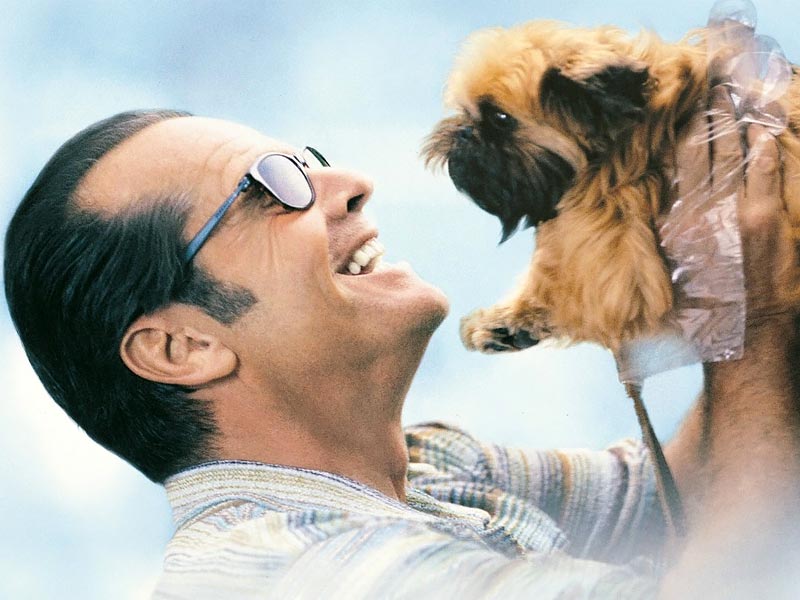 Melvin's path toward a more complete existence begins when he is persuaded to take care of Simon's dog. In all of these movies, there is a transition from seclusion to integration. When we are depressed, we frequently realize that we are barely getting by and that our lives are lacking in genuine joy. 
THE PERKS OF BEING A WALLFLOWER (2012)
The phrase "feel it to heal it" is used in therapy, according to Damioli. "Watching films about depression can be beneficial if a person understands why they are depressed. Maybe they've recently gone through a loss or a breakup, or they're going through a time in life where they're asking philosophical questions about who they are and what the world is like," he speculates.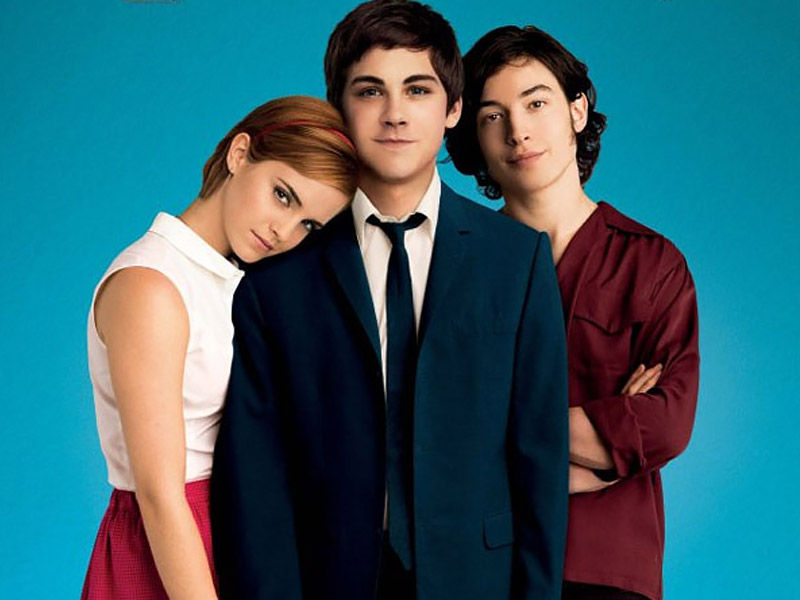 Coming-of-age films follow young people as they experience significant life events that lead them to start forming their adult identities, according to Damioli. In the film The Perks of Being a Wallflower, a socially shy kid finds friendship with two free-spirited classmates who help him find a sense of community.
THE ACCIDENTAL TOURIST (1988)
The protagonist of the movie is Macon Leary, a travel writer who lost his son and is now emotionally unable to function. After having his marriage wrecked, he now leads a half-life as a travel writer who writes instructions for dreadful business travelers that explain how to avoid any problems along the trip.
According to Dr. Pratt, "When we, like Macon, are depressed, there are times when we see our lives as a series of challenges to overcome as we travel to some other location and we miss the pleasures of the journey along the way."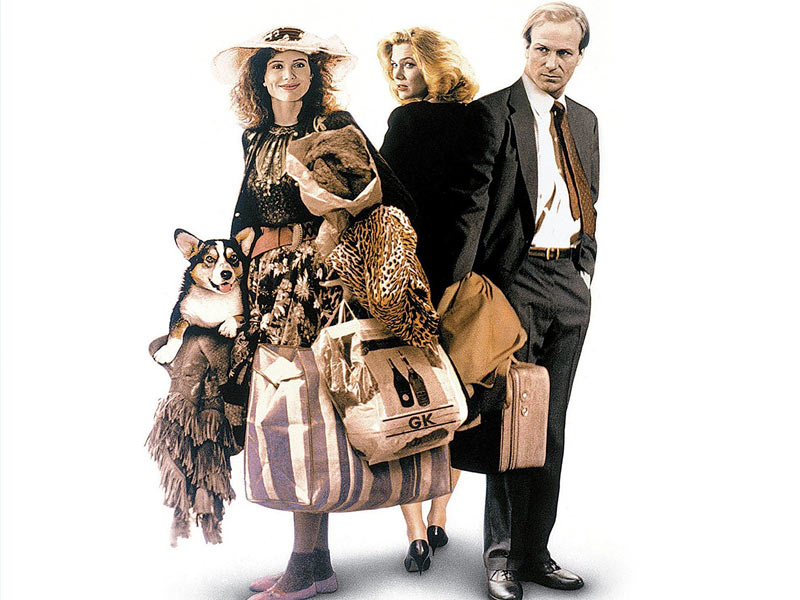 "Thankfully, Macon has a disobedient dog that has to be trained. He finds a trainer in Muriel, a kennel owner, who seemed to recognize Macon is a good man despite being broken more than he does.
Muriel is just the kind of obnoxious character Macon would typically wish to avoid, adding another obstacle to the journey. Nevertheless, the entire film follows Macon's gradual return to feeling, which is partly a result of Muriel's tenacious and finally successful attempts to be close to him, according to Dr. Pratt.
Happy accidents, fresh viewpoints, and different approaches to how we view others around us are frequently part of the recovery process from depression. And occasionally, as a result, we even welcome unexpected and new people into our lives.
LITTLE MISS SUNSHINE (2006)
For their young daughter to compete in the Little Miss Sunshine pageant, a delightfully unusual family loads up into a VW bus and drives 800 miles across the nation. The story along the way makes you laugh out loud.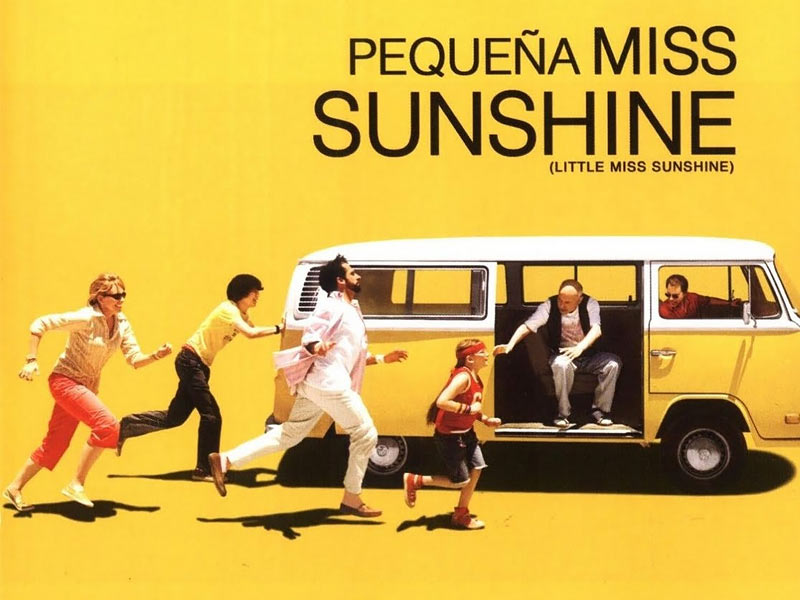 "You just need a break from the sadness sometimes, and you want to watch something that will make you happy and joyful," explains Damioli. According to him, the comedy film Little Miss Sunshine has heart, purpose, love, adventure, and innocence.
A CHARLIE BROWN CHRISTMAS (1965)
The cartoon movie centers on Charlie Brown, a young child who struggles with depression around the holidays. How frequently we forget that the holidays are a time for cheer and that many of us experience poor moods at the same time, says Dr. Pratt.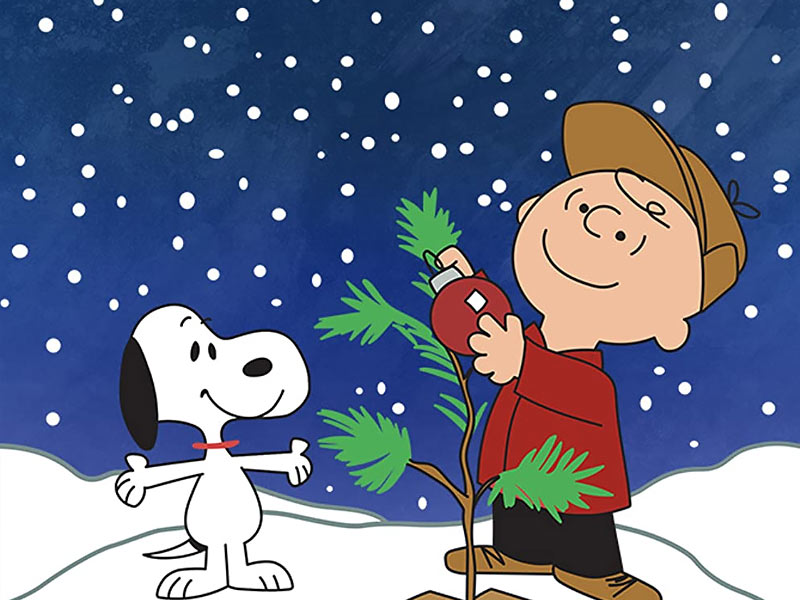 "To understand Charlie is to understand our own conflicted feelings about the holidays, and hopefully that takes a little the pressure off, easing all of our melancholy and any complicated feelings we could be experiencing about the holidays or any other occasions when we are expected to be happy but may not be."
SMOKE (1995)
They ultimately decide to take chances to aid those in need, though. By the end of the film, the main characters have united to resemble an improvised family just in time for the epilogue, which tells a story that captures the essence of Christmas, which appears to be about giving of oneself to help others even though we are aware that we live in a world that may not recognize or even appreciate our best deeds and intentions," says Dr. Pratt.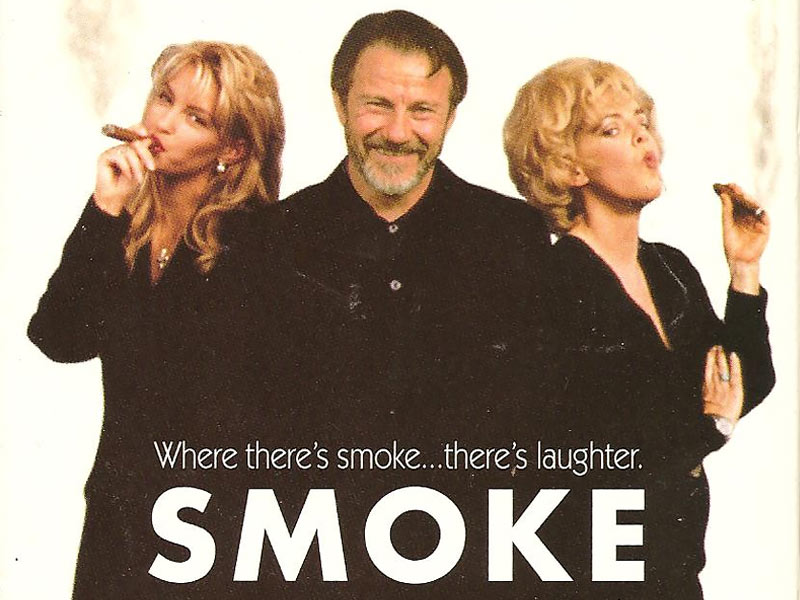 In a way, Smoke is an underground Christmas movie that is based on a novella by author Paul Auster. Dr. Pratt claimed that every character in this piece "hangs out in a tobacco shop in Brooklyn. They have all gone through painful losses and separations, yet despite this, they all muster the strength and kindness to break out from situations that could have easily locked them in a cycle of anger and solitude.