Patriotic films hold a particular place in the hearts of Indian fans. Swades, Rang De Basanti, Chakde India, and more films have received critical and popular acclaim. We've compiled a list of some of Bollywood's best patriotic Movies you should watch this Independence day.
Chak De India

Kabir Khan (Shahrukh Khan) understands what it's like to rise from the grave. The former Indian captain has returned as the Coach of the Indian Women's National Hockey Team. A group that exists more on paper than in actuality.
The team is a motley crew of girls, each with their own objective. A group of females who have forgotten what it's like to play for the sake of playing. Of playing for the sake of glory for your country. Not because you desire a pension or a government apartment.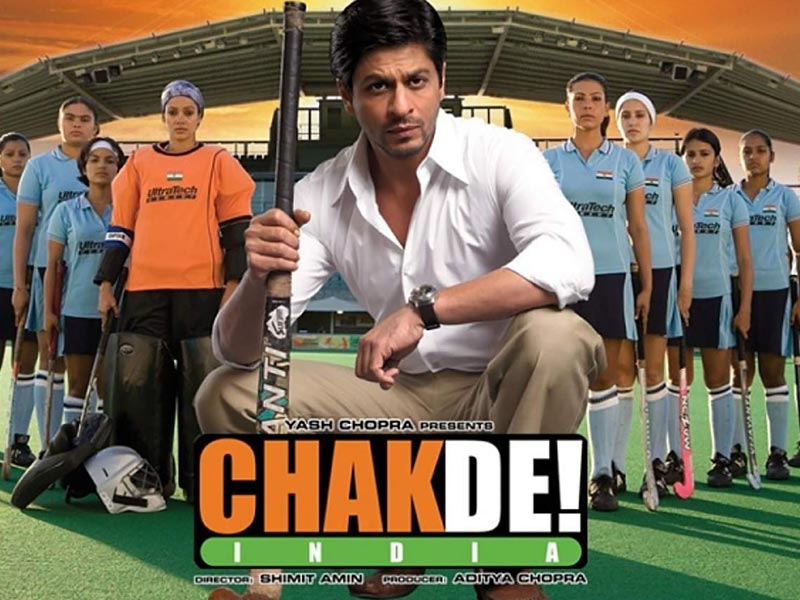 They've all forgotten the keen thrill of simply holding the hockey stick, keeping their eyes on the ball, and going all out. They have played every sport save hockey to ensure that they get selected for the Indian National team every year. But what exactly does it mean to be a member of the Indian National Team? To represent India?
Swades
Swades, a film set in modern-day India, addresses the challenges that progress raises at the grassroots level. Mohan Bhargava (Shah Rukh Khan), a bright young scientist working as a project manager at NASA, returns to this colorful, varied, and complex India in search of his childhood nanny.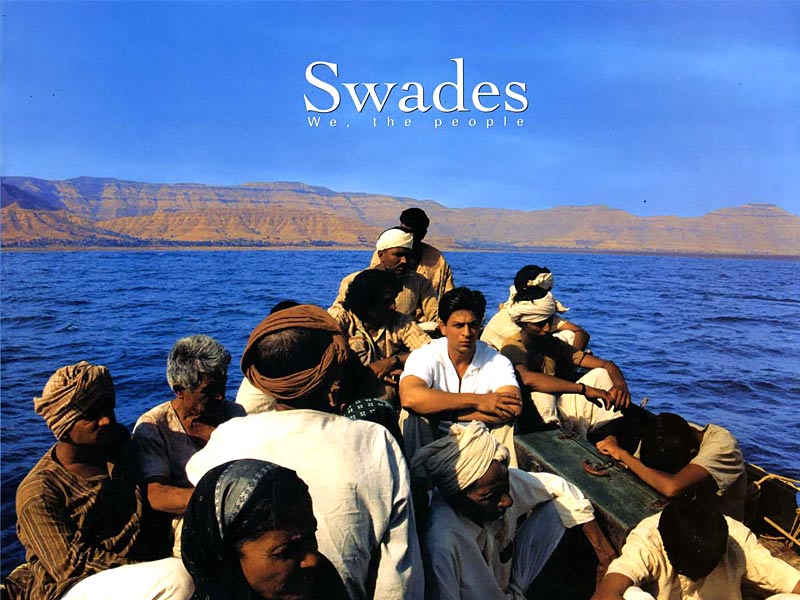 The film draws a contrast between NASA's highly developed world, which has been at the forefront of breakthroughs in space science, and India's developing world. Mohan's basic quest becomes the journey that every one of us takes in search of that ethereal and elusive destination known as "home."

Rang De Basanti
Rang De Basanti is a narrative about today's youngsters in India. A young London-based filmmaker stumbles across her grandfather's journals from his time serving in the British police force in India during the freedom movement.

She is so moved by these memoirs that she decides to make a film about the Indian rebels mentioned in the diaries. She travels to Delhi and casts a group of five friends in important roles as these rebels.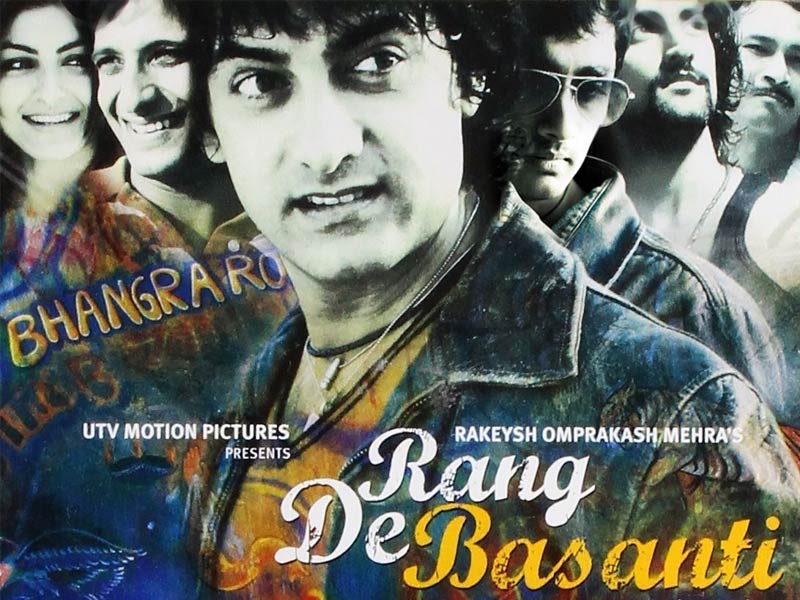 However, as modern Indians, the five youths initially reject to participate in the initiative since they do not identify with these historical figures. Not unexpected given that they are part of an Indian generation that believes in consumerism.
To them, patriotism and giving one's life for one's ideas are the stuff of stuffy textbooks. They would sooner party than serve their country.
In the film, both 1930s British India and India Today run parallel and collide at critical places. As the film progresses, the barrier between past and present blurs as they merge in spirit.

Lagaan

This is the narrative of the Indians' tenacity during their time under British rule. The British and their accomplices have already taxed them to the bone, so when Jack Russell declares that he would increase the Lagaan (tax) on all villages, they resolve to protest it. 
A lovely young guy named Bhuvan leads the villagers and challenges them to a game of cricket, a game between veteran British cricket players and peasants, including Bhuvan himself, who has never played this game before and doesn't know a bat from a piece of wood.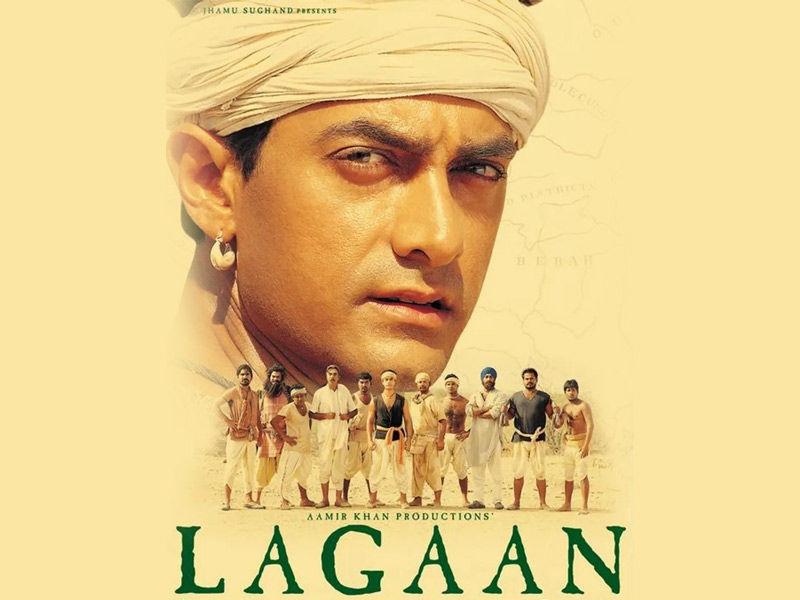 As the challenge is accepted, interest grows and draws Indians from all over the region, as well as British from all over the country, as everyone gathers to see the 'fair play that the British will demonstrate against their opponents, who are aided by none other than Captain Rusell's sister, Elizabeth.

Mangal Pandey
Mangal Pandey is a Sepoy in the East India Firm's army, a company that entered Hindustan to trade but later revealed their real colors, exploiting, dividing, and ruling over the indigenous. However, the company treated its employees properly.

The rumor that the cartridges of a new rifle were greased with the dead flesh of cows and pigs sparked a protest, which was put to rest after Hindustani soldiers received assurances from their senior officer as well as Captain William Gordon, and Mangal became the first soldier to bite the bullet and pour the gunpowder into his barrels. 

When it was revealed that the bullets had been smeared with cows and pigs, an irate Mangal confronted the system and was guaranteed that the cartridges would be replaced.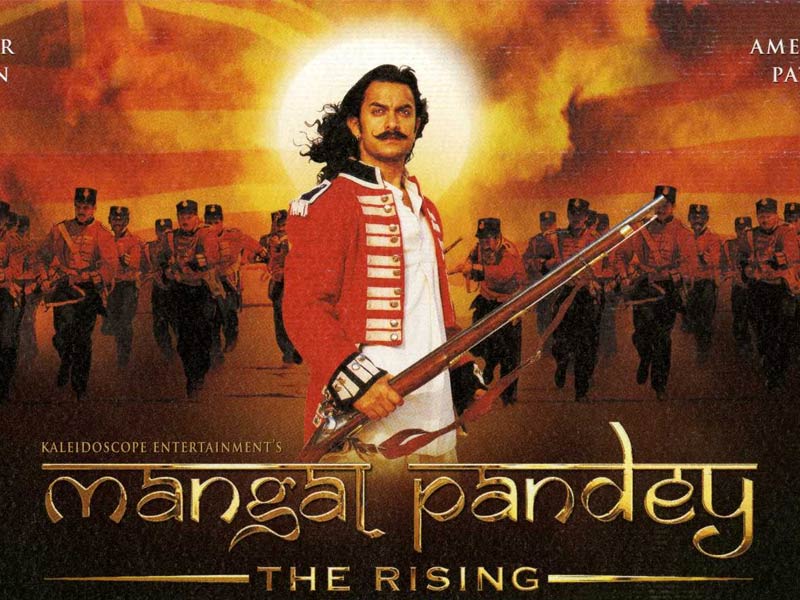 Then comes the shock, for the Company had no plan of replenishing the cartridges, and as a result, Mangal incites a mutiny among the 300,000 Hindustani soldiers, which is set to take place on May 31st. 
Anger sweeps the country as Muslims and Hindus, both offended by the use of cow and pig flesh, how they have been ill-treated, referred to as "kaala khutas" (black dogs) by the Caucasian soldiers, and the need to rid the Company and their masters once and for all, take to the streets.
Watch what occurs when the Company learns about the uprising, and the steps they take to put a stop to it before it grows out of control, leaving them with little choice but to flee Hindustan.

Shershaah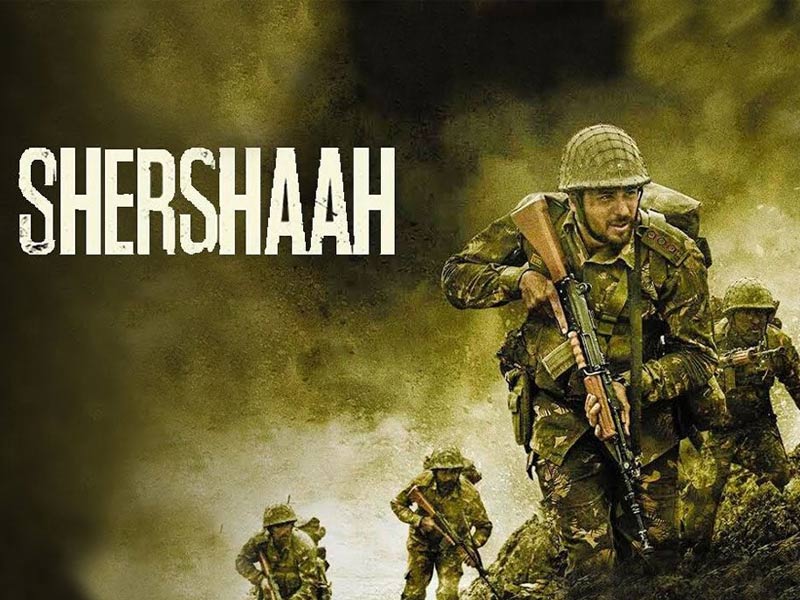 Vishnu Vardhan's Shershaah is a 2021 Bollywood biographical drama. The film's lead actors are Sidharth Malhotra and Kiara Advani. The film is based on the life of Captain Vikram Batra, an Indian Army officer.
Prakash Rathod, the Police Commissioner, receives an anonymous phone call. The caller requests that he free terrorists in exchange for information on the several bombs set throughout Mumbai.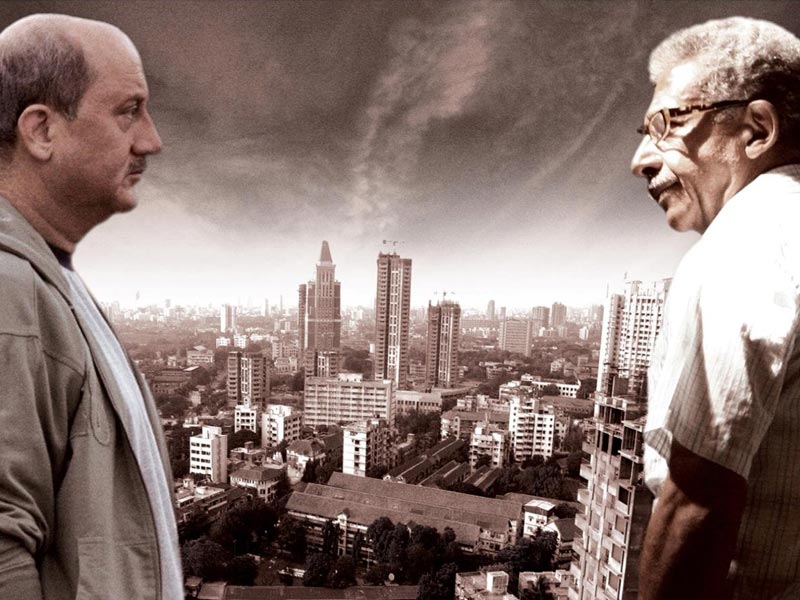 The caller is evidently serious, as the police discover a device positioned near their headquarters. Prakash Rathod is divided between releasing militants who have killed innocent people and putting an end to bomb blasts throughout the city. What is he going to do? Is he even given a choice?