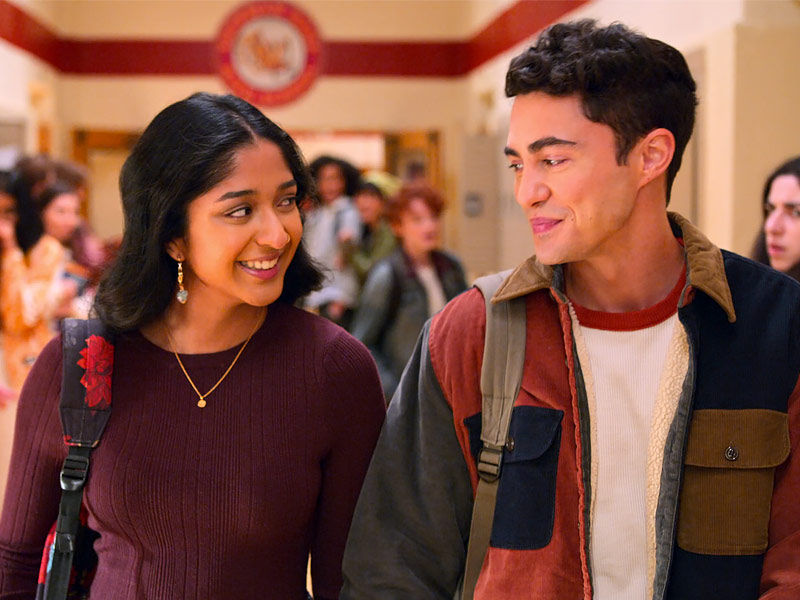 While the first two seasons of Mindy Kaling and Lang Fisher's comedy Never Have I Ever were mainly centered on Devi (Maitreyi Ramakrishnan) navigating her teenage dirtbag years, motivated by profound grief, the third season is dominated by love… and oh, so much romance! Does Never Have I Ever, with its crisp and funny approach throughout ten episodes, continue to be the desi binge-watching program of our wildest dreams? Let us investigate!

image credit: popsugar
Never Have I Ever Season 3 picks up right where the previous season left off, with Devi finally realizing her dream of dating the cutest man in college, Paxton (Darren Barnet)! Devi quickly realizes, however, that judging a book by its "six-pack" cover is never a wise idea, and that her need to belong is not the same as what she truly desires in life.
Furthermore, Ben (Jaren Lewison), who is dating Aneesa (Megan Suri) but is still fixated on Devi, is following closely after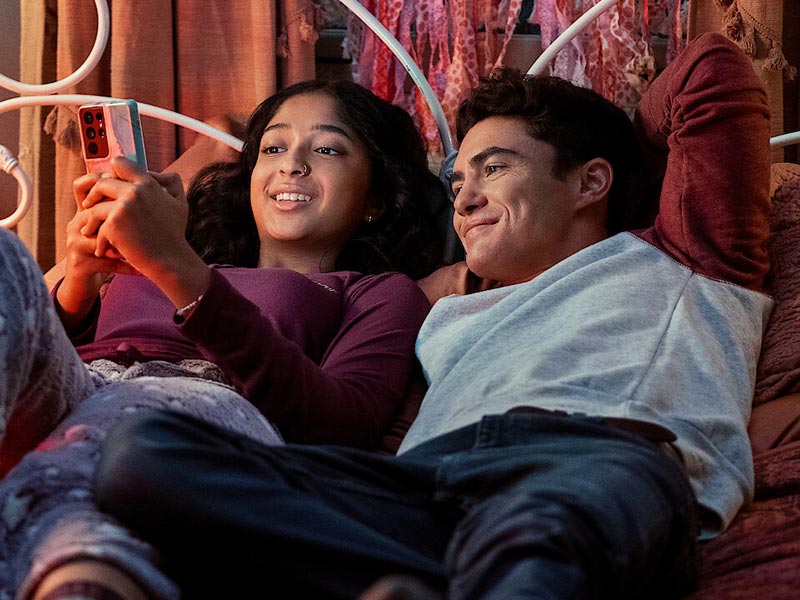 Not to mention the Vishwakumars, who are out on their adventures, thankfully Devi-free for the most part! While Nalini (Poorna Jagannathan) gains a new ally in Rhyah (Sarayu Blue), Kamala's (Richa Moorjani) new, budding love affair with Devi's instructor Manish (Utkarsh Ambudkar) encounters a desi-size snag with Devi's semi-traditional grandmother Nirmala (Ranjita Chakravarty).
As previously stated, what's noteworthy this season is how the supporting characters are given adequate space to grow in their own right with substantial plot growth, albeit in a limited period.
When it comes to the performances in Never Have I Ever Season 3, the young actress fully cements her assured status with a wonderful performance as Devi, a character who gives a "complex jumble of emotions" a bad name, but in the best of ways!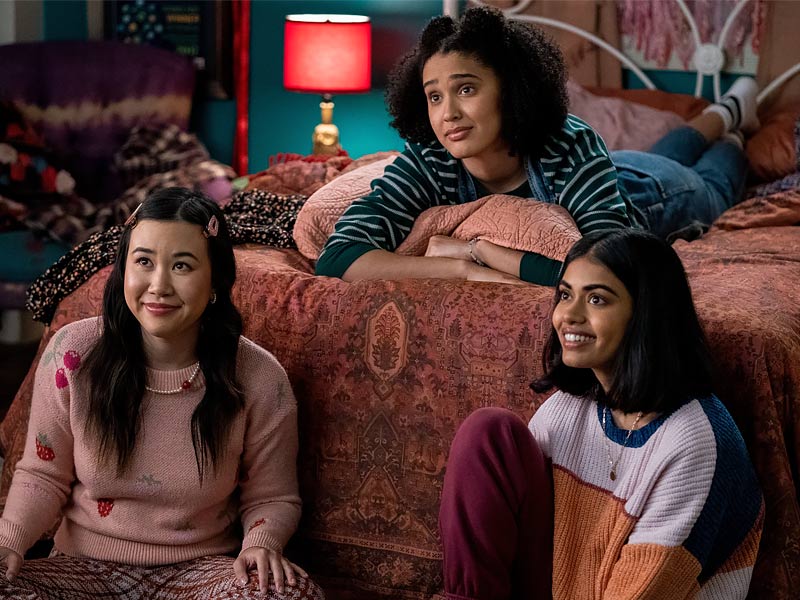 Devi's character development this season is driven by her (many!) love affairs, which isn't necessarily a negative thing because it's through these romantic relationships that Devi learns the true meaning of self-discovery.
More importantly, it perfectly ties into her enormous sadness over the demise of her adoring father Mohan Vishwakumar (Sendhil Ramamurthy, as charming as ever!) John McEnroe deserves special recognition for consistently outperforming his narrator.
The spicy squabbling between Devi and Nalini is lacking this season, but seeing the latter grow beyond being just a mother and widow is lovely to behold, especially with Poorna Jagannathan's rock-solid performance.
Mindy Kaling and Lang Fisher never lose sight of the fundamental plot of Never Have I Ever, which is family, nor do they overlook the subtle desi components inserted without being preachy. Whether it's refusing the middle seat on a plane or eating with your hands instead of silverware.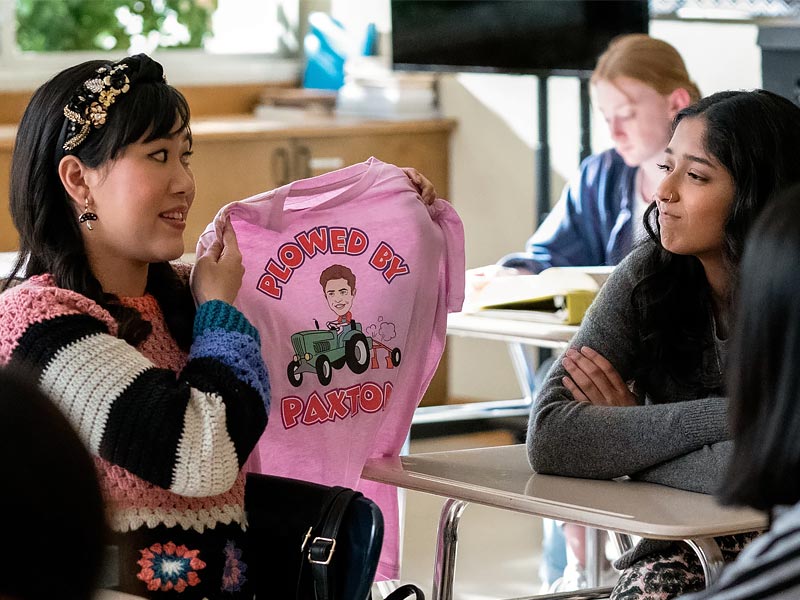 Darren Barnet and Jaren Lewison, who play Paxton and Ben, aren't merely Devi's love interests; they have their own stories to tell. We witness Ben and Paxton become tangled together under humorous circumstances in the episode titled Never Have I Ever… experienced a breakdown, and come out better understanding each other.
It's probably one of the season's greatest episodes, as is the closing episode, Never Have I Ever… lived the dream, which charmingly finishes Season 3, leaving you wanting more of Never Have I Ever Season 4, which marks the series' final swansong.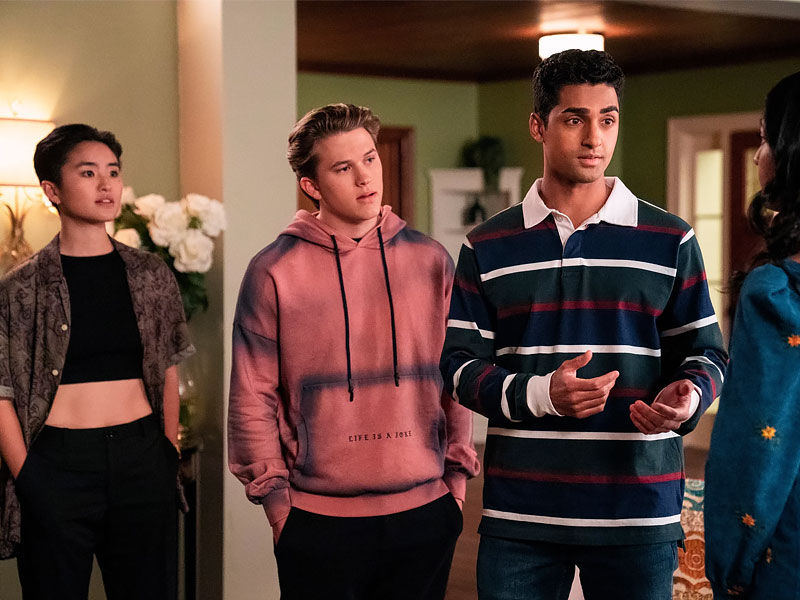 The rest of the supporting cast gets to shine in noteworthy moments as well, demonstrating how grounded in reality this show is. 
Given the comedy structure, Never Have I Ever Season 3 may appear rushed to new fans, but those who have been with the show since the beginning will adore the pacing because it doesn't take itself too seriously while dealing with genuine, raw emotions gracefully.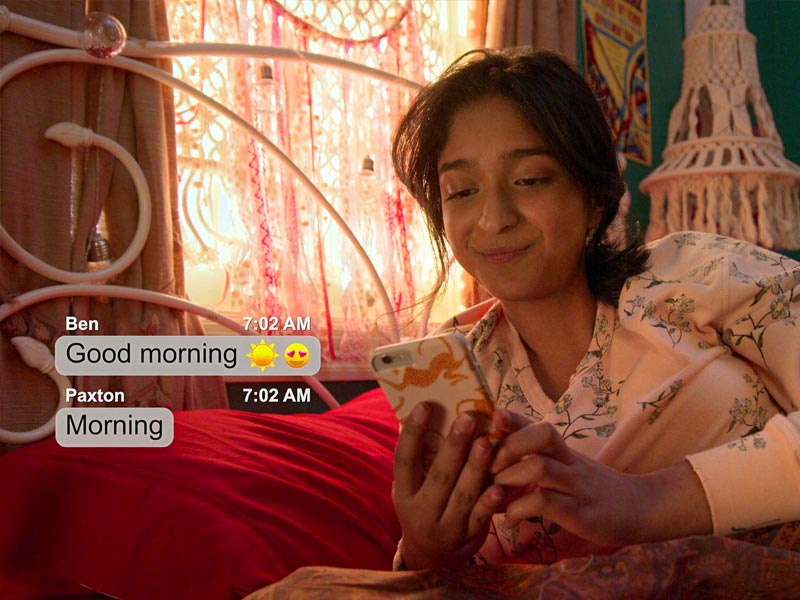 Furthermore, it's the underlying trauma of Devi that is highlighted with sharp language (albeit the pop culture name drops and quips might get a little draggy after a point!) that allows us to pull entirely for the main protagonist to seek, whatever it is that she's discovering.
This is evident in the rib-tickling, poignant, and simply epic therapy sessions between Devi and Dr. Ryan (Niecy Nash, as always, terrific!) 
Finally, Never Have I Ever Season 3 takes a "fast and furious" approach while being addicted to love… or should I say, loving yourself!