Anime lovers and Otakus, one of our wildest fantasies have come to life: anime restaurants and cafés! We promise you that your inner Otaku will yell in delight as you find their delicately made menus and the carefully prepared dishes, cakes, and beverages! We bring you a list of best anime themed restaurants around the world.
Bonus point: these anime restaurants and cafes have a 90's vibe about them that we DIG have!
Important Note
Any of the anime restaurants may be closed (temporarily) or alter their service hours due to Coronavirus (COVID-19). Before visiting, we suggest that you search their official websites.
1. Pokémon Cafe, Japan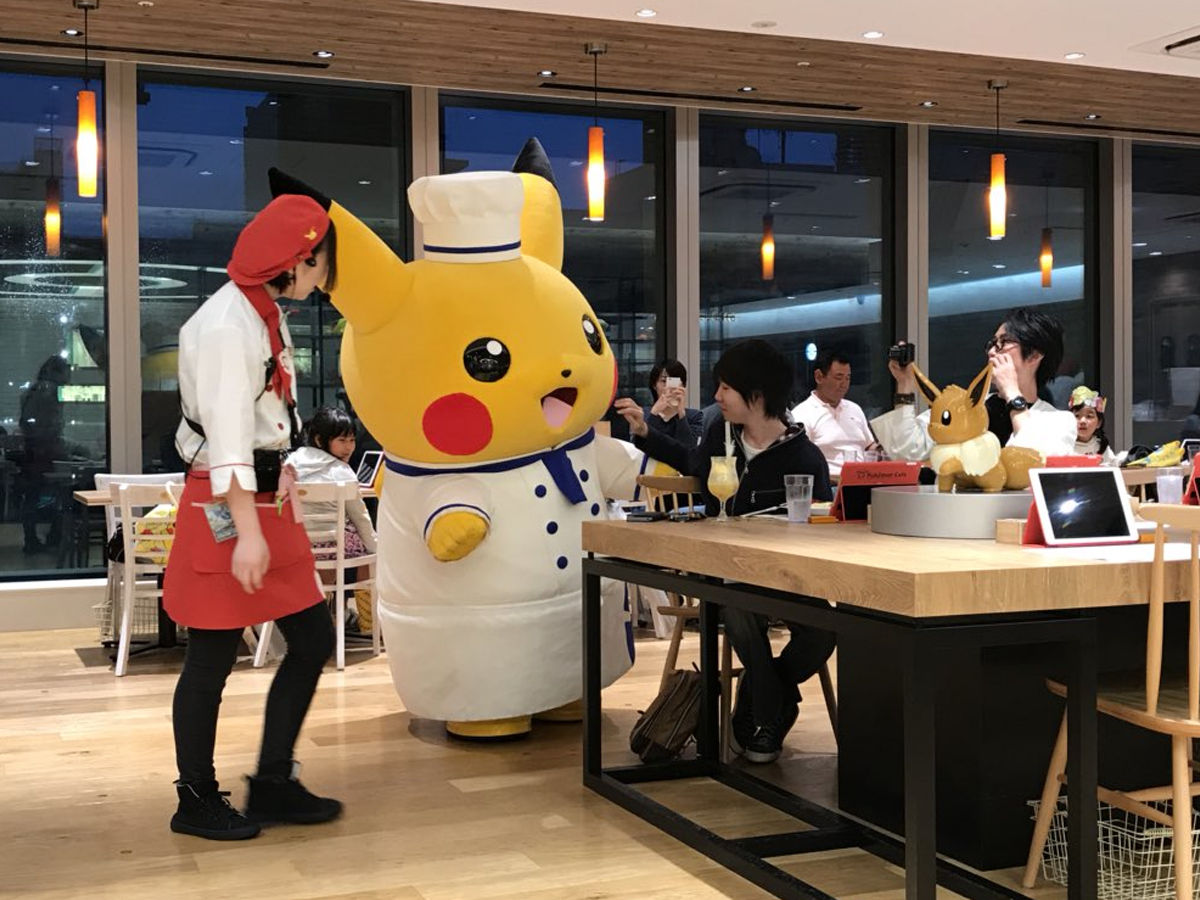 Pokémon Cafe is one of the most popular anime cafés in Japan. Located in Chuo City, Tokyo, this café serves a range of tasty Pokémon-themed snacks, with a menu open to English visitors. Although you need to book seats well in advance, it's all worth it when you're greeted with a giant Pikachu mascot.
The road to collect 'em all doesn't end at 807 Pokémon. Complete your PokéDex at the Pokémon Cafe, where you can dive into the food theme of these adorable creatures in a vibrant and spacious setting.
The dishes include the Hearty Pikachu Plate (a hamburger steak eaten with a Pikachu rice omelette) and the Eevee Teriyaki Chicken Burger.
Address: 1 Chome-7-1 Shinsaibashisuji, Chuo Ward, Osaka, 542-8501, Japan
2. Ghibli Cafe, Japan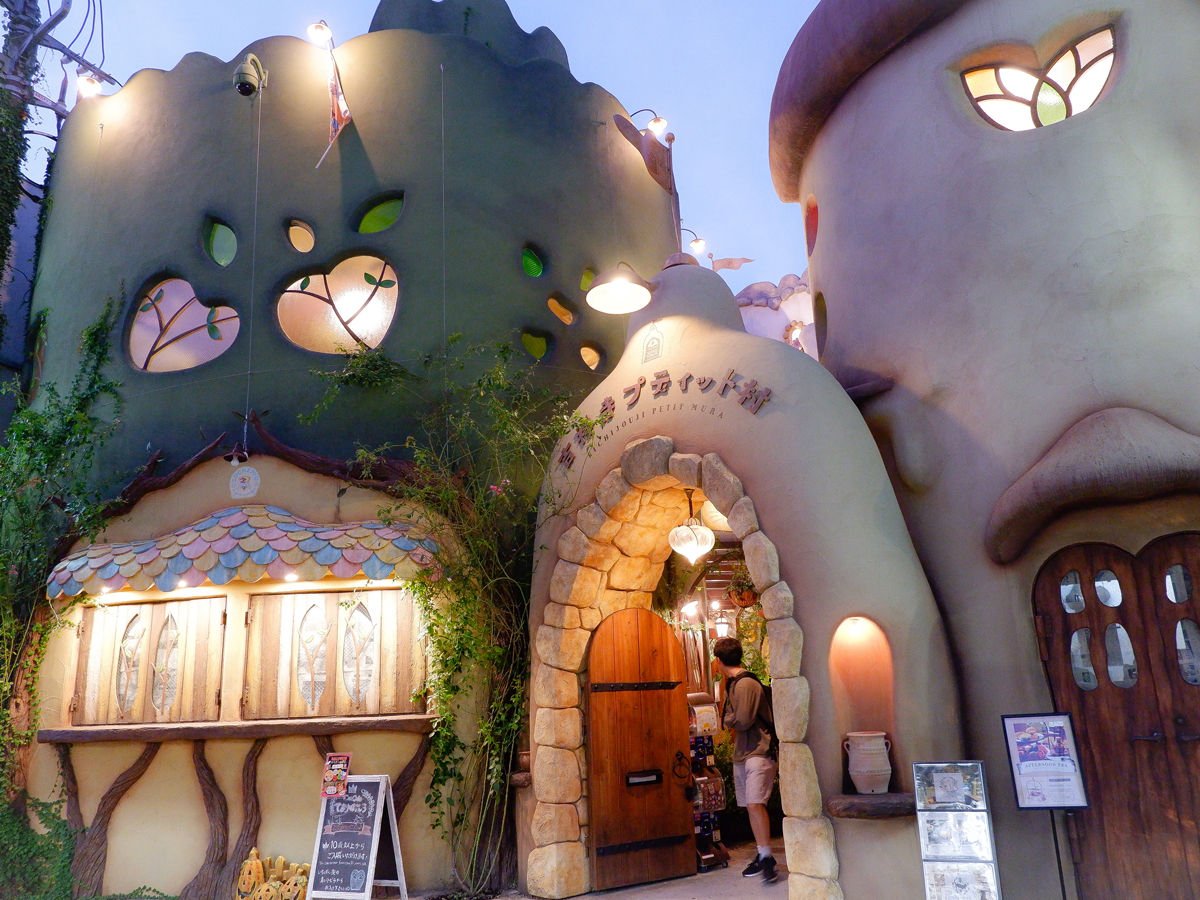 This location is housed within the Ghibli Museum in Mitaka, Tokyo. Once you've spent ample time walking through the stunning shows, stop at the Cafe. Although Ghibli movies may be famous for their lavishly animated cuisine, the café serves tasty but straightforward treats like a strawberry shortcake. One of their most memorable meals, though, is the Bacon Egg Palace, which is as magical and delicious as it may seem. Accompanied by the spectacle of the Ghibli Museum, the Café becomes a place of pleasant dreams.
Move through the Ghibli Museum, and you'll feel like you're on the epic Hayao Miyazaki collection with lush greenery around you and a splash of pastel colours to measure.
Address: Japan, 〒181-0013 Tokyo, Mitaka, Shimorenjaku, 1 Chome-1-83 Mitaka Forest Ghibli Museum
3. Cafe Mugiwara, Japan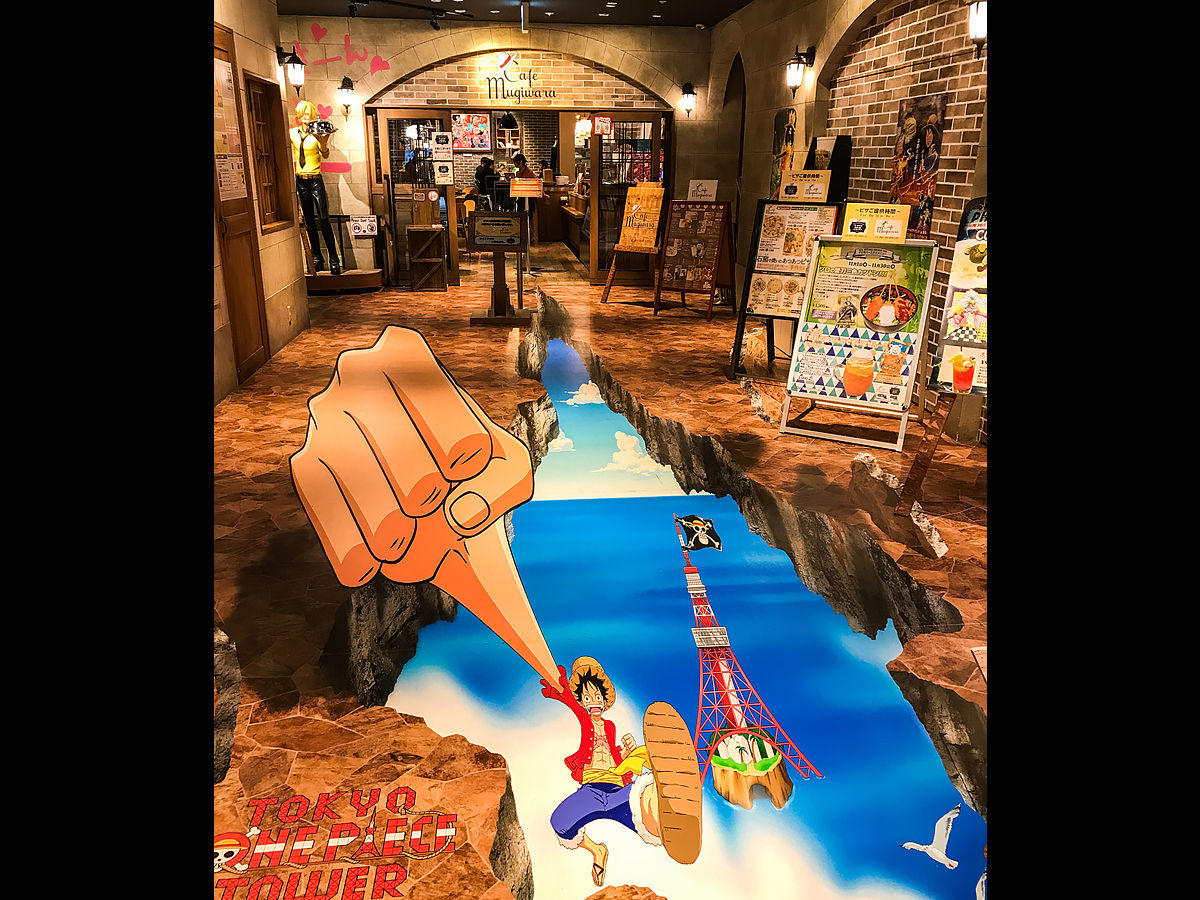 Of course, one of the most famous animes of all time has a coffee shop. The One Piece Cafe is a part of Tokyo Tower's vast One Piece attractions and acts as both a manga library and a friendly café. Cafe Mugiwara presents hundreds of statues, a reproduction of Oda's writing desk, and the entire set of One Piece in various languages. When you finish reading, though, Café Mugiwara still serves many snacks, including Luffy's Favorite Beef Pizza, which is just what it sounds like.
Although the Straw Hat Pirates are still far from discovering One Piece, fans will dock at Tokyo Tower Cafe Mugiwara to meet up with Luffy, Sanji, and Nami. Literally!
Since this Cafe also serves as a library, so if you've skipped years of storyline and plot, feel free to search past volumes – available in English, Japanese, and Spanish.
Address: Japan, 〒105-0011 Tokyo, Minato City, Shibakoen, 4 Chome-2-8 Tokyo Tower Foot Town 1F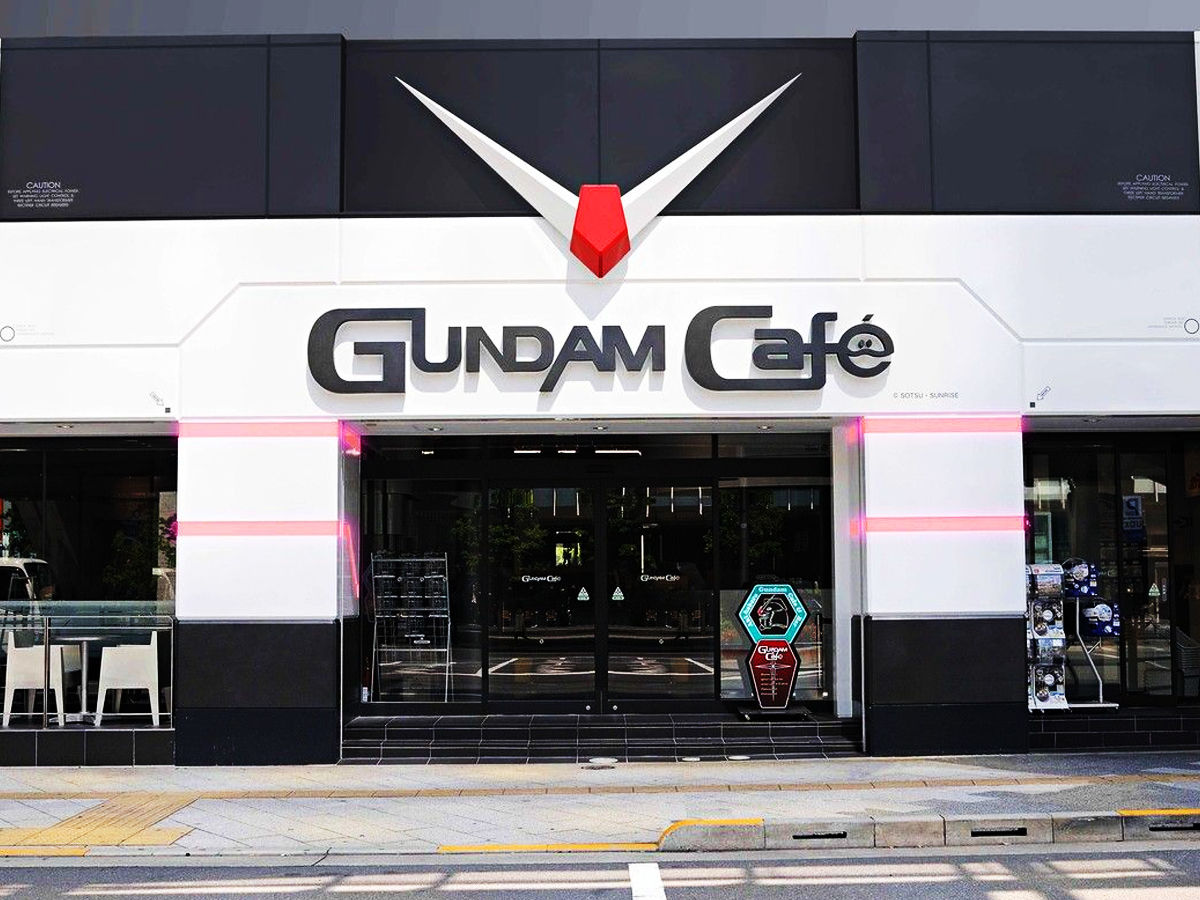 The Gundam Cafe, a must-see spot, is situated in the Otaku neighbourhood of Akihabara. The exterior of the café is decorated with beautiful sculptures and exhibits, but inside is a sitting-down café that serves small Gundam-inspired dishes. Although the Cafe, like most cafes, is built for a quick snack on the way, it serves some unforgettable dishes like the Donut Dessert—a green Donut designed to imitate the head of the famous Zaku mechanical heads. Don't forget, though, that the Cafe is renowned for its otaku crowd struggling to get their way.
The joke among the otakus is that to find the Gundam Cafe, just watch out for a significant number of male fans buzzing outside the idol cafe, AKB48 Cafe & Store Akihabara, next door.
If you've found your way in, be mesmerized by the numerous Gundam paraphernalia adorning the room, like the Gundam statues and the voice actors' signatures. All these though past Gundam theme songs and videos are playing in the background.
Address: 1-1 Kanda Hanaokacho, Chiyoda City, Tokyo 101-0028, Japan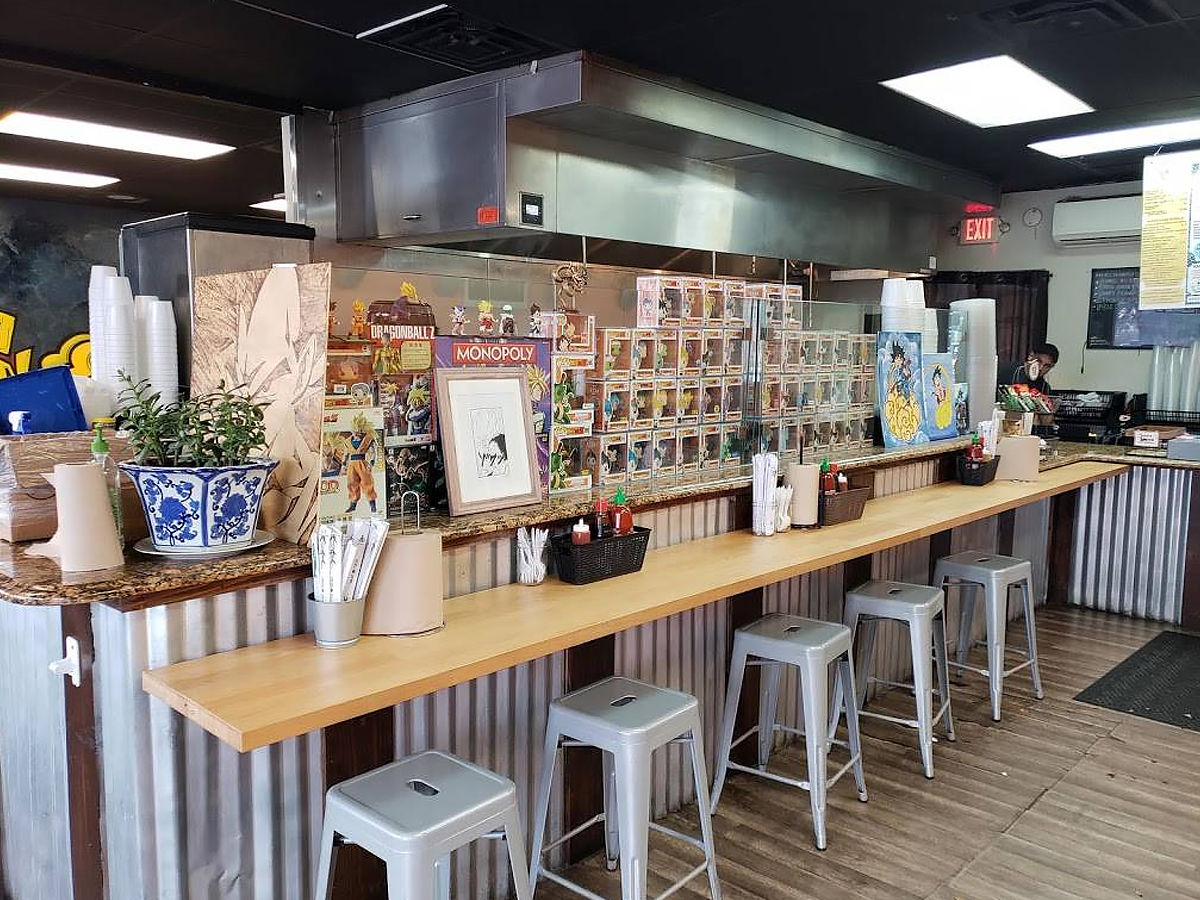 Soupa Saiyan is an Asian noodle bar in the heart of Orlando, FL, less than five minutes from Universal Studios. The restaurant's idea helps the patrons create their own simple but delicious, quick-service noodle soup. Close to the really famous one, Chipotle, except for noodles.
Once you enter, you might imagine, you instantly transmitted the Dragon Ball Z universe.
The food here is similar to what we see in the anime, and the flavour is KAMEHAMEHAA to you.
Address: 5689 Vineland Rd, Orlando, FL 32819, United States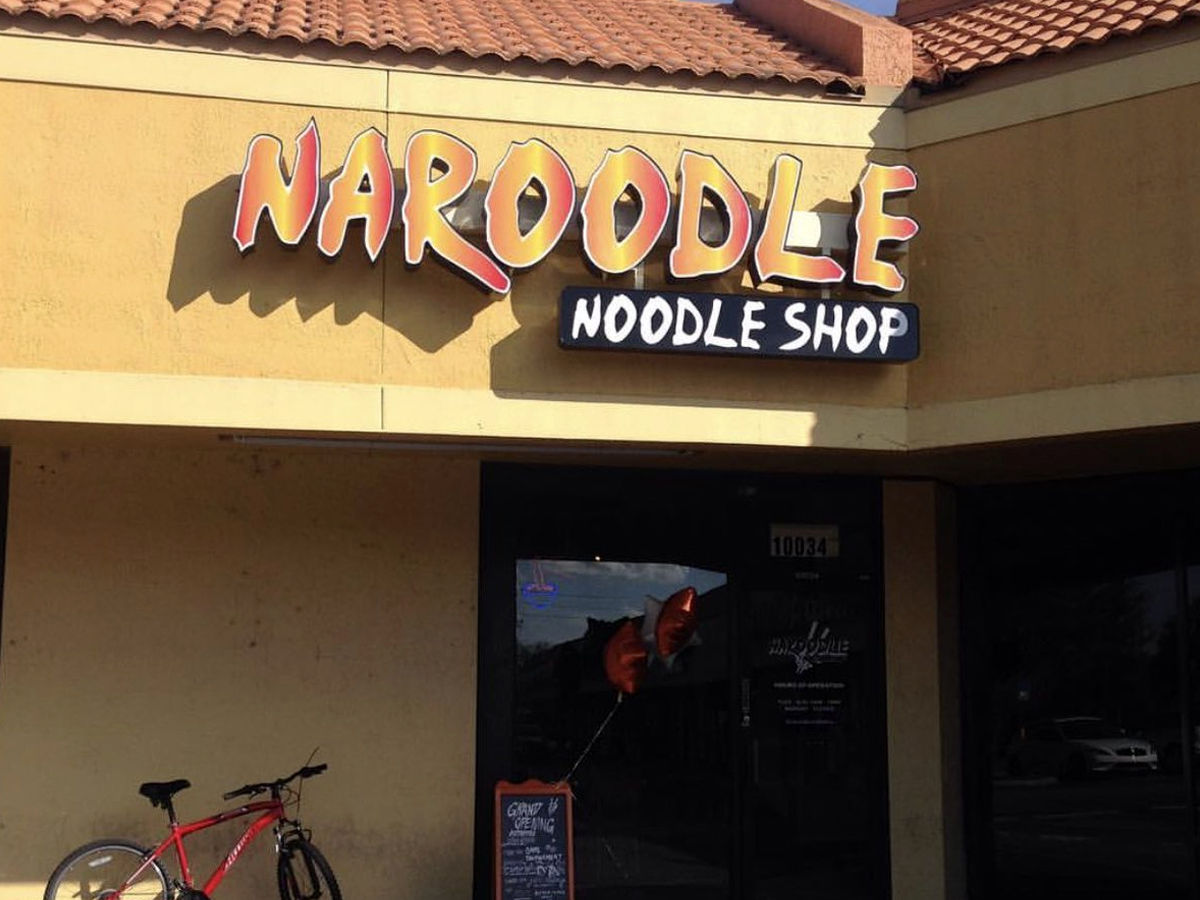 The food will hit you like a Rasengan, and it is served as hot as Amaterasu. This noodle shop will take you to Ramen Ichiraku. The food is identical to what you see in Naruto. When you enter here, you will not try to find Sasuke, but you will surely get a hot and delicious bowl of ramen.
Address: 10034 University Blvd, Orlando, FL 32817, United States
7. Dragon Ball Cafe, Japan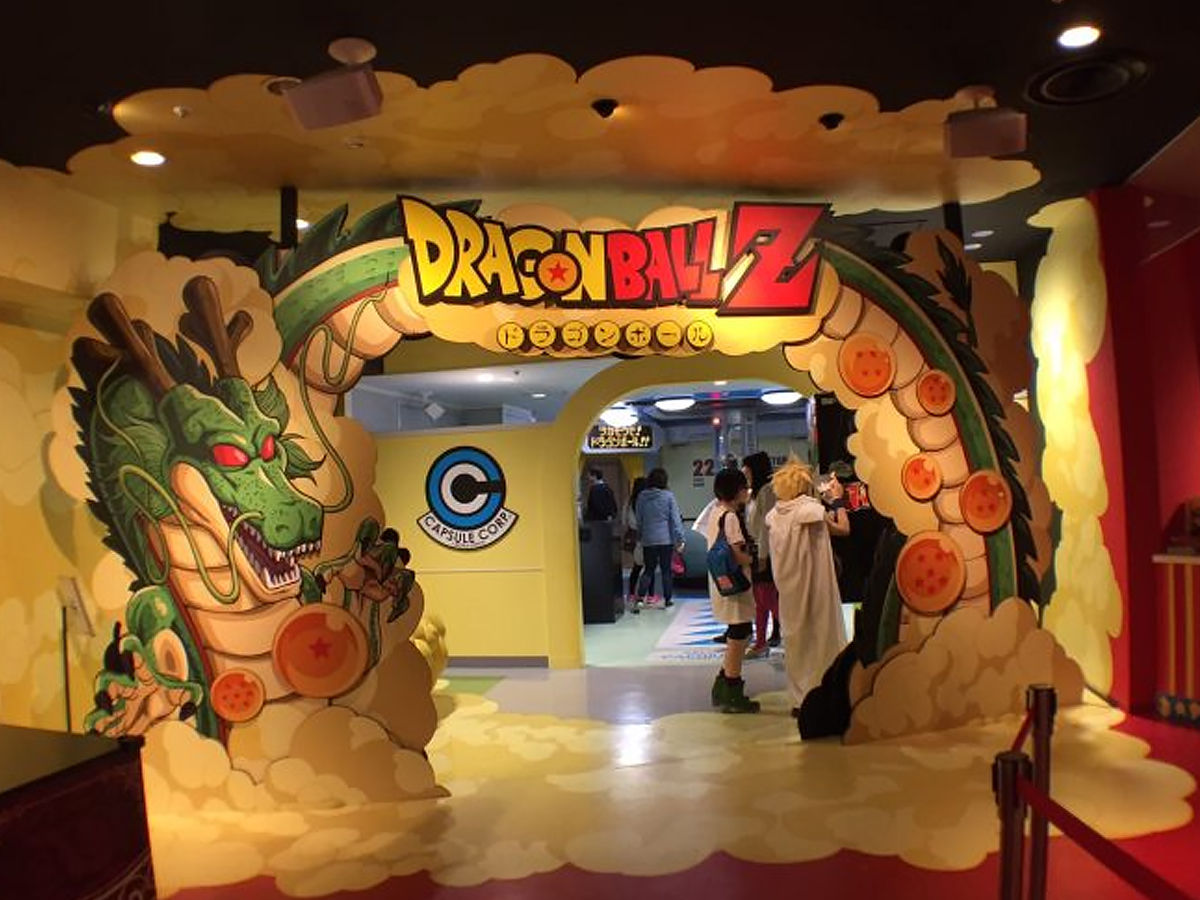 Undoubtedly, the last in our anime restaurants went full KAMEHAMEHA on us! The Dragon Ball Café and Diner serve not only incredibly informative meals but also childhood fantasies and memories! The legend says that Goku designed his own menu.
Who imagined there was going to be a day when we could taste the seven grant-wishing Dragon Balls?
Address: 2 Chome-10-70 Nanbanaka, Naniwa Ward, Osaka, 556-0011, Japan
These were a few top restaurants based on anime, but as the anime world is expanding, more restaurants will open in the new future.