Andhra Pradesh is recognized throughout the country for its spicy cuisine. The wealthy culture of the state, where unique cuisine has been produced in the Nawabs' kitchen since its creation, is the source of inspiration for such delectable varieties of food. The vegetarian and non-vegetarian meals in Andhra Pradesh foodandhra pradesh food processing society are both delectable. Appetizing Biryanis, delicious rice, tangy pickles, and chutneys are some of the most popular Hyderabadi foods.
Here is a list of the best traditional Andhra Pradesh food. 
1)Pulihora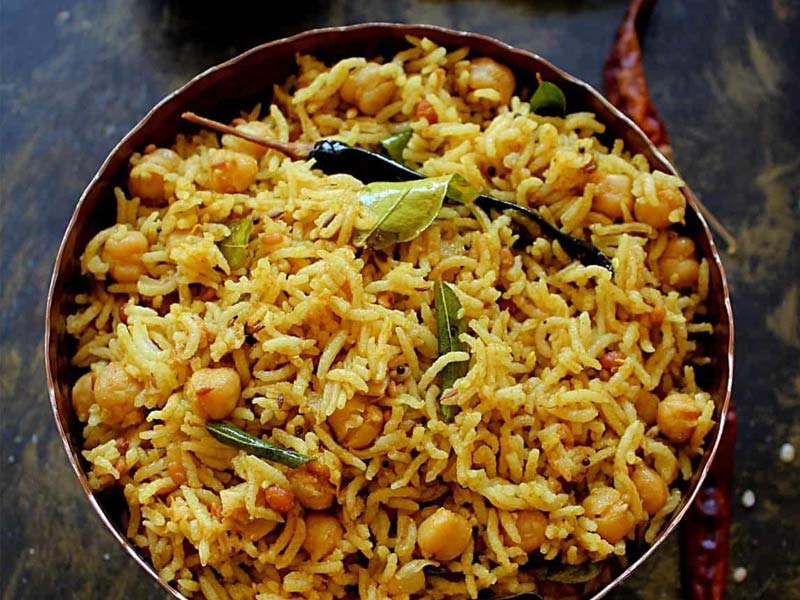 Chitrannam (Pulihora), a unique form of tamarind rice, is enhanced with spicy flavors to give it a sour and salty flavor at the same time. Tamarind, along with curry leaves, tomatoes, and mustard seeds, is one of the major components. Pulihora is frequently found in kitchens during celebrations and special occasions. To obtain a taste of true Andhra Pradesh food, get genuine tamarind rice.
2)Poothareku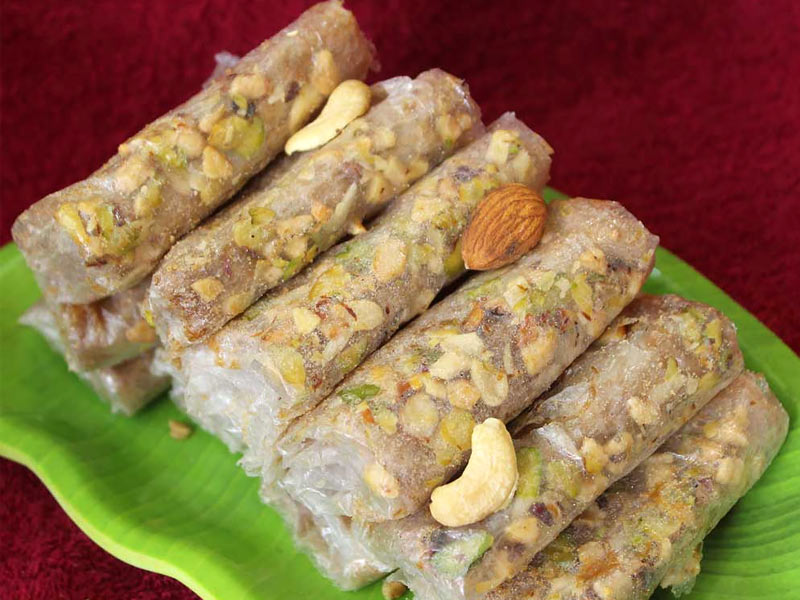 There is plenty of payasam (kheer) and semolina-based sweets (laddoos and pudding) in Andhra Pradesh food. Still, nothing compares to the particular appeal of this sweet delicacy from the East Godavari area. This sweet might be mistaken for paper rolls in terms of look and texture, as it is derived from the words 'pootha' (coating) and 'reku' (sheet). The thin film is made from rice flour and ghee and is frequently filled with powdered sugar or jaggery.
3)Gutti Vankaya Koora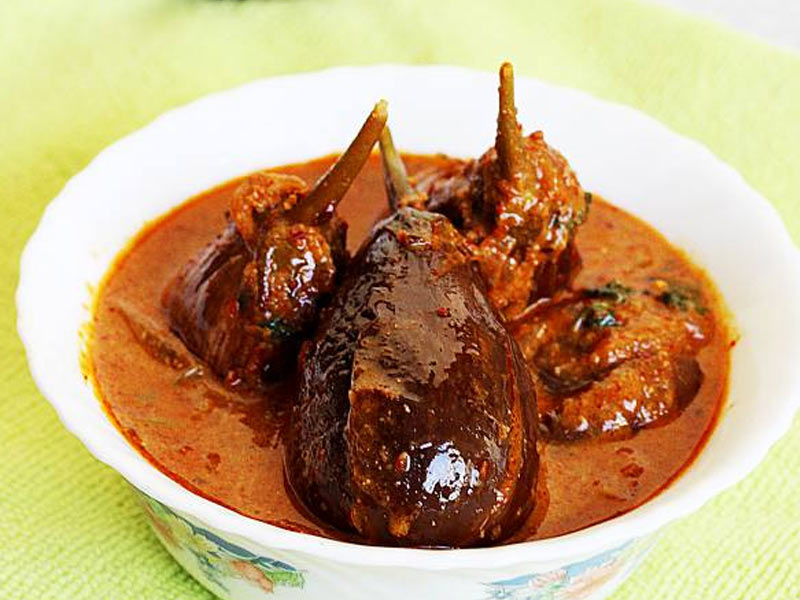 This curry, made with stuffed eggplant, is a traditional Andhra meal served in every home in the state. The soft eggplants are filled with roasted spicy herbs and spices to give them a flawless delectable taste. The curry is rich and has a fresh tamarind and mustard seed aroma that will entice you from afar. It goes well with fragrant rice or ghee Rotis. It's perhaps Andhra Pradesh's most well-known brinjal dish, and it's quite similar to Bagara Baingan, a famous biryani side dish.
4)Akura Pappu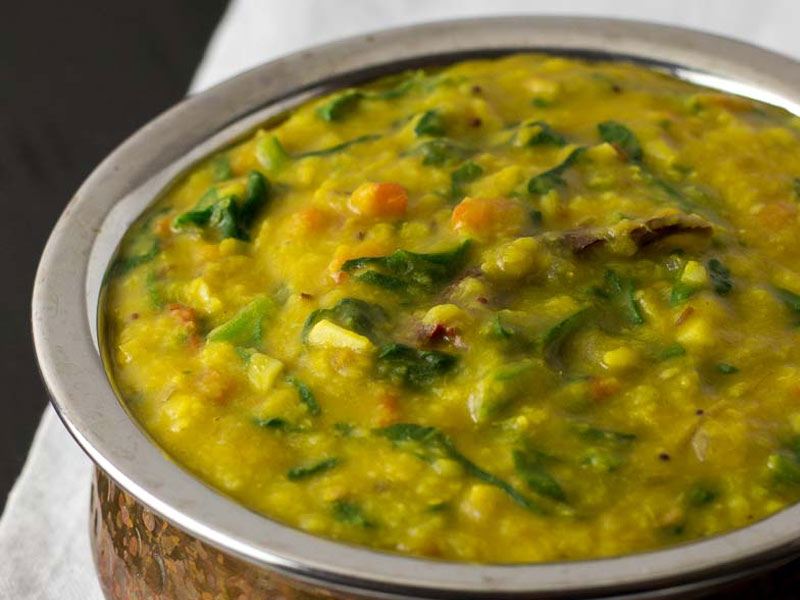 Andhra cuisine is one of the few in India that makes spinach taste good. The Akura Pappu blends the nutritional benefits of spinach with the protein level of a traditional dal. The Pappus (dals) dispel the misconception that all Andhra Pradesh food is spicy, with a tangy flavor from the tamarind in the mix.
5)Chepa Pulusu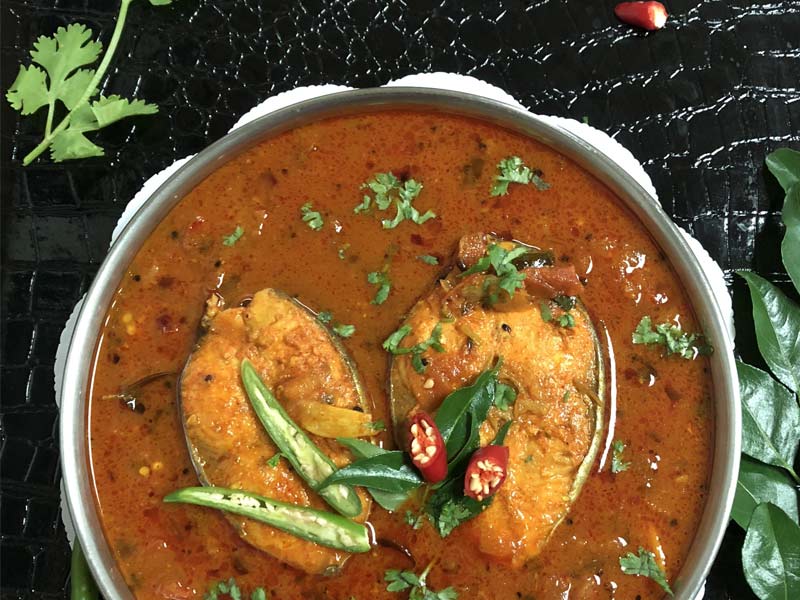 In Andhra, a kind of fish curry known as Chepa Pulusu is a hot peppery meal with fish tossed in tamarind sauce and varied with spicy flavorings and tamarind juice. This fish curry, made with a substantial quantity of oil and spicy spices, will leave you wanting more. The classic fish gravy is available at every restaurant that serves Andhra cuisine.
6)Pesarattu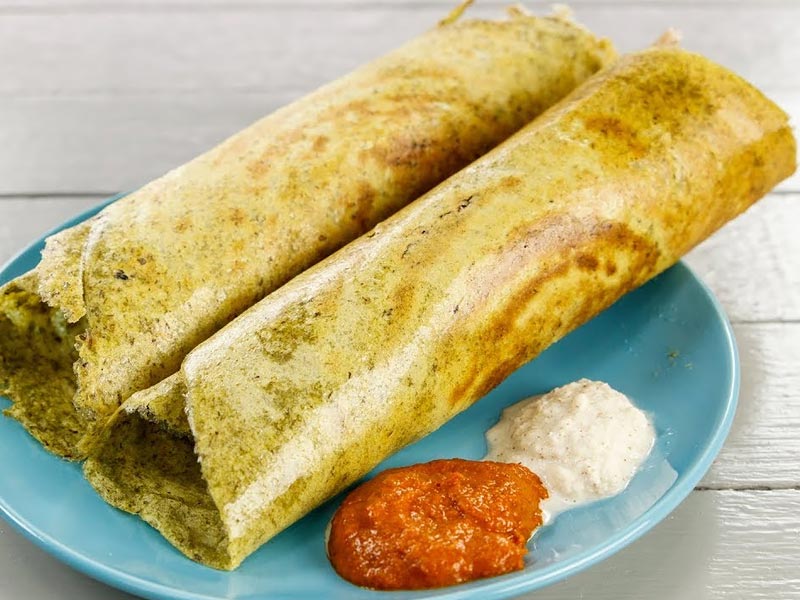 Pesarattu is a popular breakfast dish in Andhra Pradesh and the surrounding areas. Green moong dal dosa is a zesty Dosa variation that is appreciated by everyone in the state. Moong dal Dosa is usually served with coconut or chili-tomato chutney. To obtain a taste of the genuine Pesarattu flavor, go to one of the traditional Andhra food stalls.
7)Andhra Chicken Biryani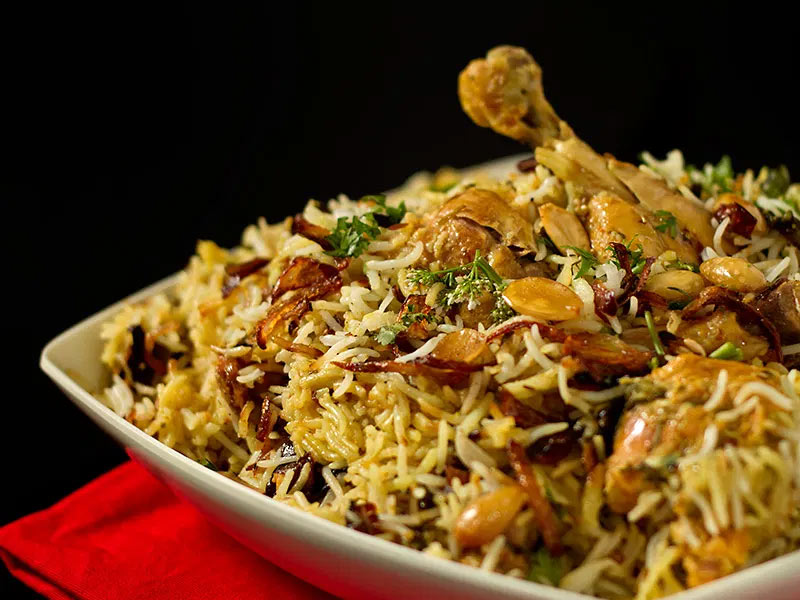 The state that gave Biryani a whole new meaning and flavor is known for producing some of the most delectable Biryani and Pulao dishes. To give the long thin rice grains a luscious flavor, the original mouth-watering Andhra Chicken Biryani employs a rich blend of fragrant herbs and spices. Tossed veggies are combined with Chicken to give it its signature flavor. Lunch should include the Andhra Chicken Biryani for a delicious and satisfying experience.
8)Gongura Pickle Ambadi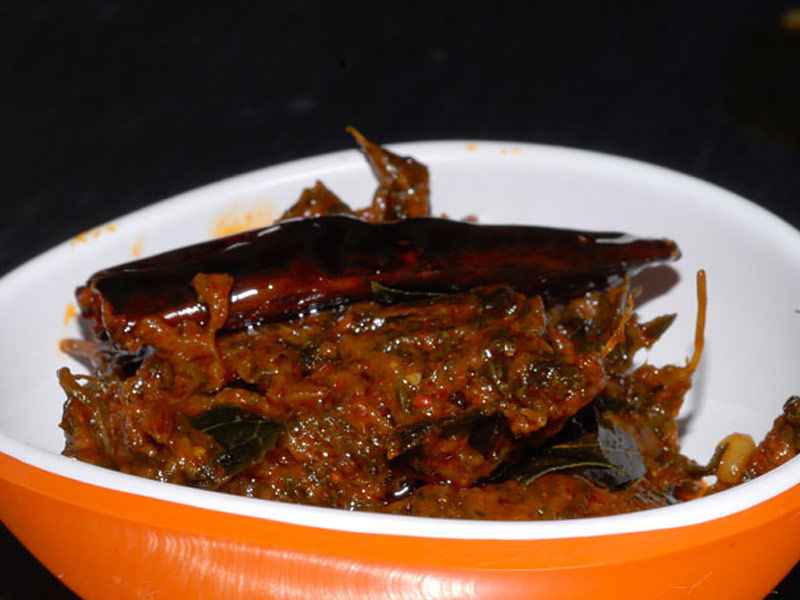 If you want pickles with a tangy flavor, you have to try this hot spicy pickle prepared with Ambadi leaves, also known as Sorrel leaves. This delicious pickle-chutney combination is popular in both Andhra Pradesh and Maharashtra. This distinctive Andhra recipe, which is well-blended with various spices, maybe served with flavorful rice or a couple of hot chapatis.
9)Gongura Pachadi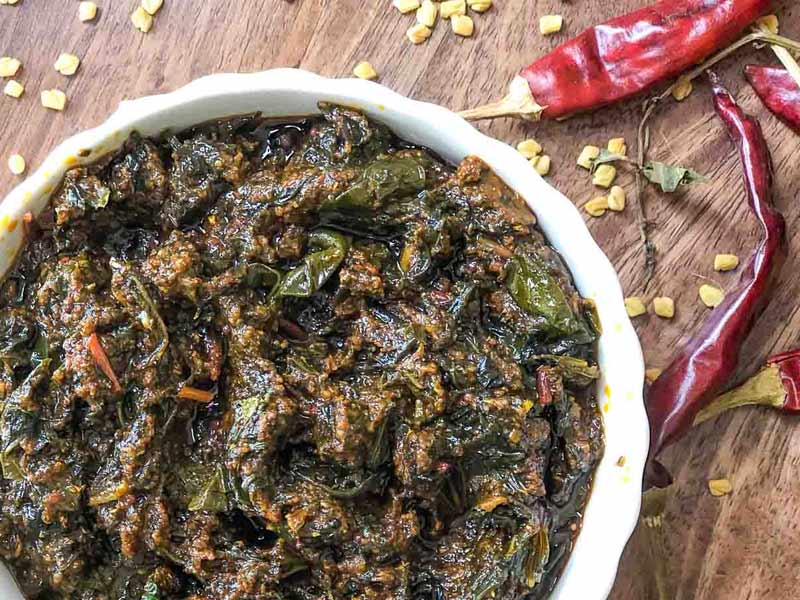 Pachadis (chutneys), like podis, is an integral component of Andhra cuisine and can be combined with rice or served as a side dish with dosas or idlis. There are several fascinating chutneys to choose from, such as the Vankaya (brinjal) Pachadi or my personal favorite, the Allam (ginger) Pachadi, which goes great with dosas or pesaratu. Nothing, however, compares to the fiery Gongura Pachadi made with spinach (sorrel leaves). Every summer, I recall anticipating a huge porcelain jar of this pachadi, as well as a jar of avakkai.
10)Curd Rice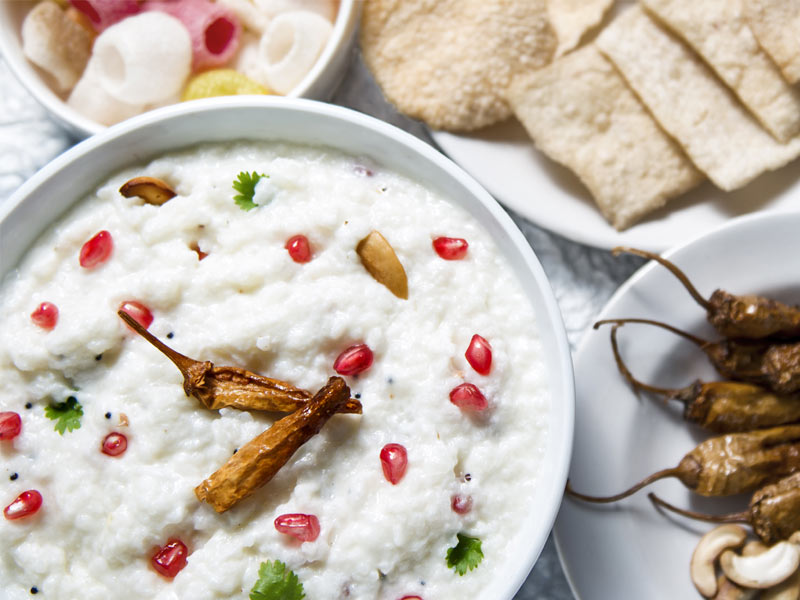 Curd rice is a staple of Andhra cuisine, and no Andhra dinner is complete without it! Curd rice is a famous dish in Andhra Pradesh, Tamil Nadu, Karnataka, and Kerala. It is liked by everyone who tries it. It may be made at home using a basic recipe that calls for unsweetened curd, rice, and other veggies. It is frequently mixed with ginger, chopped green chilies, and curry leaves to give it a great flavor. The Tadka seasoned with cumin seeds, mustard seeds, and urad dal is the finest component of curd rice that gives it a sour, salty flavor. It's also very easy to digest and has a lot of health advantages.