Himachal Pradesh's natural beauty is stunning, with snow-capped mountains, dense forests, waterfalls, and rivers. In addition to its natural beauty, Himachal provides a delectable combination of ethnic and traditional culinary items. Traditional Himachal Pradesh food is just another cause to fall in love with this state. Himachal Pradesh food is heavily influenced by the neighboring state of Punjab as well as Tibetan cuisines.
In Himachal Pradesh, food has been heavily influenced by neighboring states such as Punjabi and neighboring nations such as Tibetan cuisine. The natives prefer extremely sour and spicy foods. Himachal Pradesh food options and cuisines reflect the state's people's active but basic way of life.
Himachal Pradesh food, particularly non-vegetarian cuisine, focuses on red meat and wheat bread, with an abundance of sweet-smelling, saucy gravies that serve as the foundation for various meals. As of now, visitors' favorite dumplings or steamed momos are the popular dumplings or steamed momos since they are now open to taste some of these lip-smacking dishes you must eat while in Himachal Pradesh.
Himachal Pradesh food is mostly plant-based and animal-based. The majority of the meals are created using natural vegetables and animals such as lambs and goats. The majority of the foods are delectable and nutritious. This state's traditional and well-known foods are slow-cooked and have a distinct scent and flavor. All culinary products in Himachal's 12 districts have distinct cooking techniques and flavors.
Let's have a look at some of the most renowned and traditional Himachal Pradesh foods that you should taste while you're there.
Babru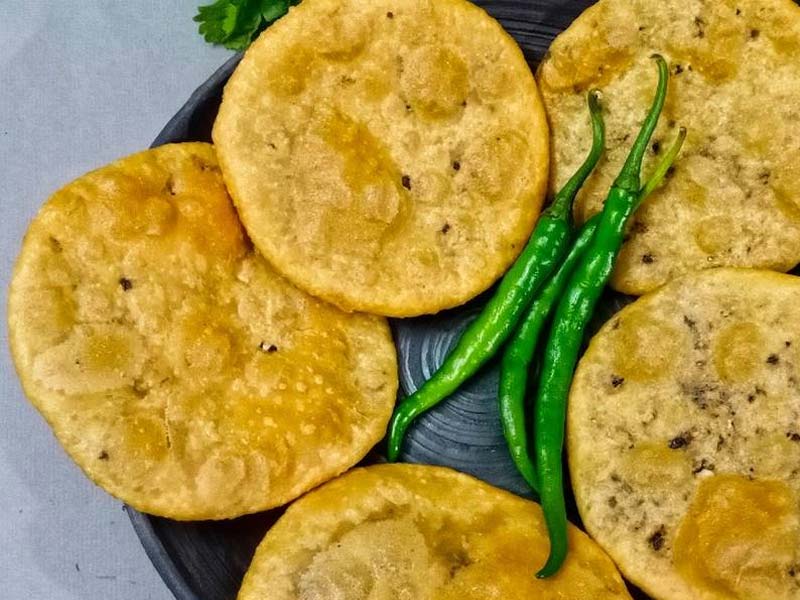 Babru is a unique food item similar to Kachoris throughout North India. It has a crispy texture and is usually eaten with tamarind chutney or a meal called "Chana Madra." still, it has a distinct twist in preparing this snack, " Babru." It's similar to a deep-fried puri and comes in sweet and savory varieties. This meal is similar to a flatbread dough packed with a combination of Urad dal/Black gram dal and a sweet flatbread dough stuffed with jaggery and almonds.
Babru is a well-known Himachal Pradesh food found in Shimla. It is a variation on the famed kachoris of North India. It is ideal for evening munchies with a cup of tea. On your next vacation to Shimla, don't forget to sample this crispy Himachal Pradesh kachori with tamarind chutney for a wonderful taste.
Kullu Trout fish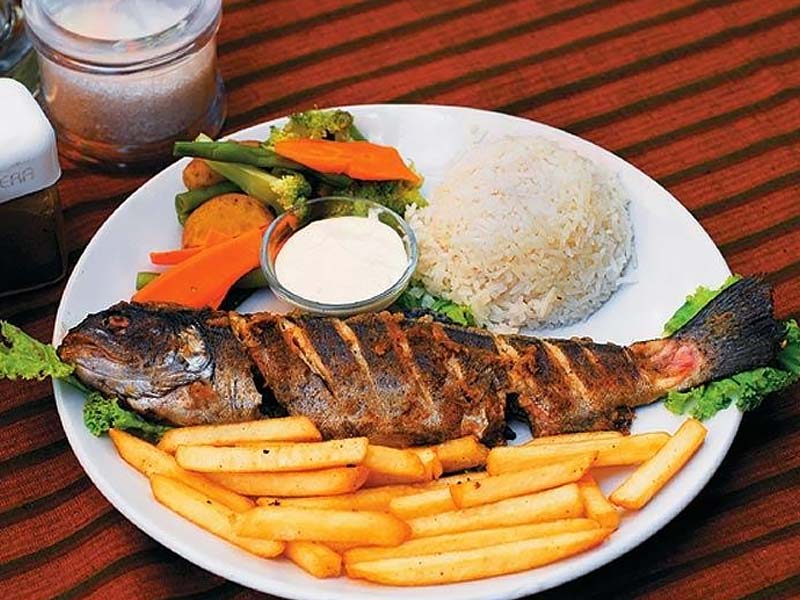 Kullu Trout Fish is a must-try meal, especially for fish fans. This wonderful meal is offered in the Kullu area. It is cooked with minimum spices to bring out the natural flavor of trout. The meal tastes best when served with cooked vegetables, making it one of Himachal Pradesh's healthiest cuisines. To sample this delectable meal, visitors may visit the different eateries in Kullu.
This particular non-vegetarian meal, Kullu trout, as the name implies, is produced from trout fish and is cooked exclusively in the Kullu area. That is how it got its name. Initially, the fish is marinated and cooked softly with very little heat, preserving the flavor and nutrients of the trout fish. It is eaten with boiled potatoes or veggies and is regarded as one of Himachal Pradesh's healthiest and tastiest dishes.
Patrode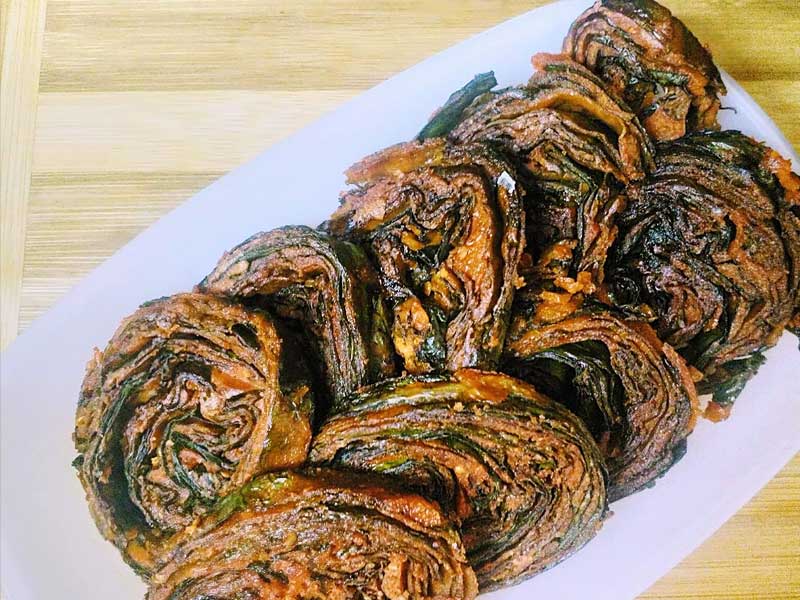 Patrode is the most renowned Himachal Pradesh food item, and all Himachal Pradesh people eat it cheerfully and affectionately. Arbi leaves are used to make this meal ( Colocasia). The gram flour (besan) mixture is made with all of the Indian spices and then put all over the Arbi leaves, rolled, and steamed for 20-30 minutes. After steaming, this meal is half cooked, then sliced into pieces and fried in oil. Finally, this delectable delicacy is ready to enjoy. In all Himachal locations, this meal Patrode is eaten as a snack with tea or chapatis.
Tudkiya Bhath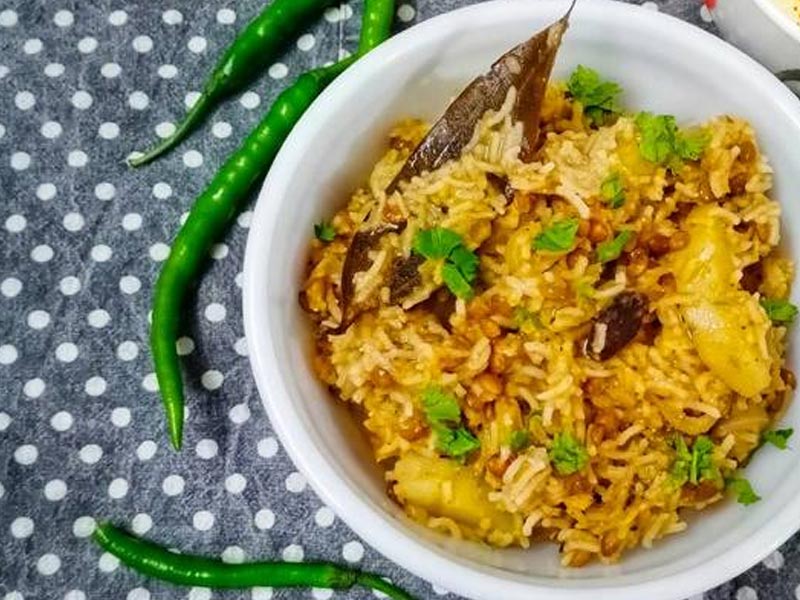 Tudkiya Bhath is a delicious Himachal Pradesh specialty. It's similar to pulao but prepared differently. This meal is made with rice and Indian spices, including lentils, potatoes, yogurt, onion, tomatoes, and garlic to make it more flavorful. For the finest flavor, this Tudkiya Bhath is served with mashed dal and lime juice.
Tudkiya Bhath is a delicious Himachal Pradesh pulao. It is prepared in a particular way and served in Chamba. Not only are the most basic Indian spices utilized, but yogurt, potatoes, onion, and tomatoes are also added to make it even more delectable. For the greatest flavor, combine the dish with mashed dal and lime juice.
Siddu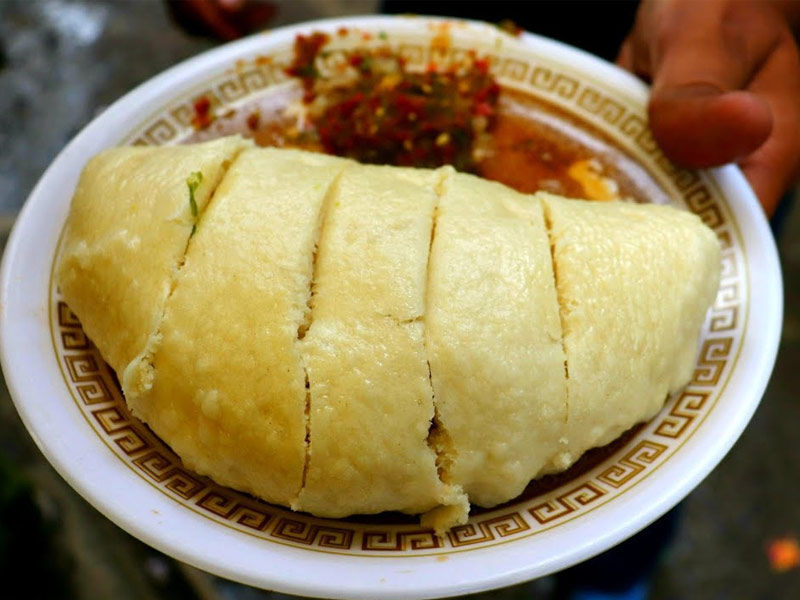 Siddu is a specialty of Himachal Pradesh food. This dish is made with wheat flour and is filled with mutton and veggies. Preparation requires a significant amount of time and work. The wheat flour is left for 4-5 hours before being filled with mutton and vegetables and roasted directly on the flame for half an hour before being steamed for a few minutes to maintain the taste and nutrients of the meal intact and healthy.
Siddu is another popular Himachal Pradesh food prepared using wheat flour. This meal takes some time to prepare, but the exquisite taste is well worth the effort.
In this state, the side dish is made from wheat flour and eaten alongside non-vegetarian meals like mutton or vegetables. It is a time-consuming and labor-intensive preparation. The flavor, on the other hand, is quite exquisite and well worth the labor of preparation.
Bhey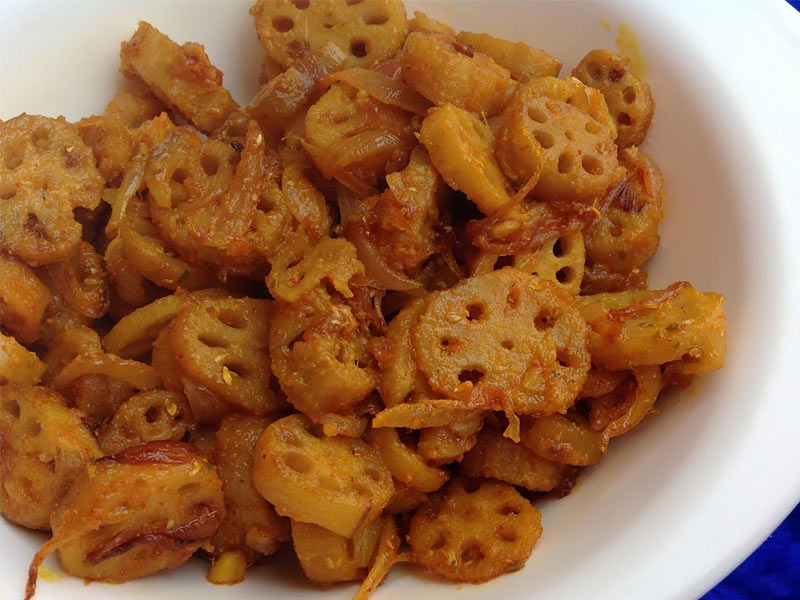 Bhey is a well-known Himachal Pradesh food found in almost every local family, and Himachal Pradesh people adore it. Bhey is made from the lotus stem, which is finely sliced and fried with ginger, garlic, onion, and gram flour, providing this meal a distinct taste and spicy flavor.
Bhey is one of the most exquisite meals in Himachal Pradesh food, and it is popular across the state.
The Himachal Pradesh people adore this meal, which is a spicy lotus step. It can be found in virtually all of the residents' kitchens.
Chha Ghosht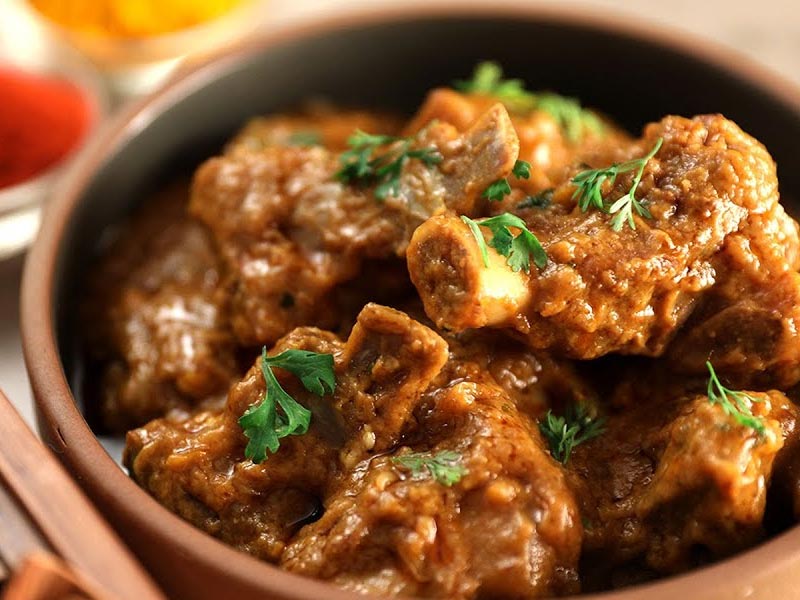 If you're wondering why all of the preceding dishes are just vegetarian, this one is for you. The delicious non-vegetarian meal is a Himachal Pradesh native delicacy. Chha Gosht is a well-known Himachal Pradesh food. This meal is one of Himachal Pradesh's greatest non-vegetarian traditional dishes. It is created with marinated lamb cooked in a thick sauce of gram flour and yogurt with all Indian spices such as chili, cardamom, coriander powder, and ginger-garlic paste to improve the flavor of this meal. Because it tastes best when eaten with rice, this meal is also known as "Meat Bhath."
Aktori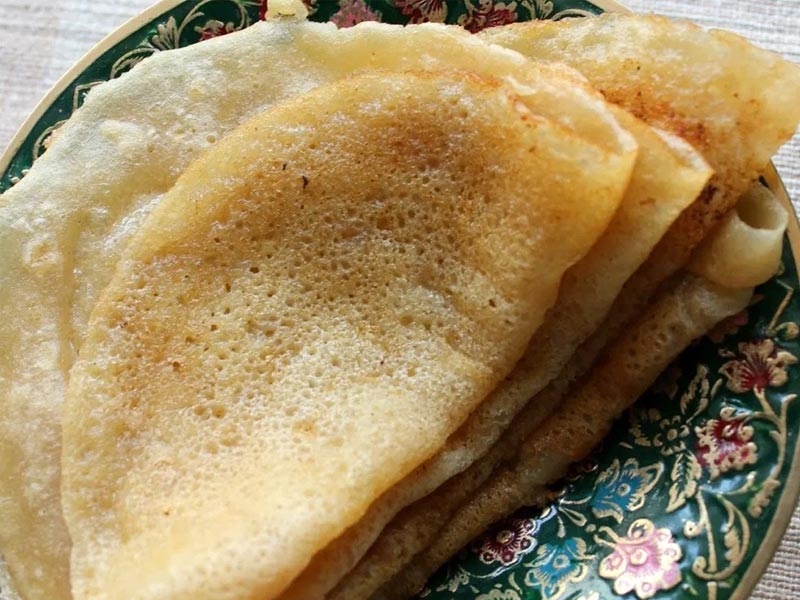 This meal is created particularly for Lahul-Spiti valley festivities and celebrations. This meal is similar to a pancake prepared with buckwheat leaves and then baked with wheat flour. Himachal Pradesh residents like and appreciate this festive meal.
It is a celebratory dish that is prepared in the shape of a cake. Aktori, a popular Himachal Pradesh meal, is one of the most beloved cuisines.
Kale Chane ka Khatta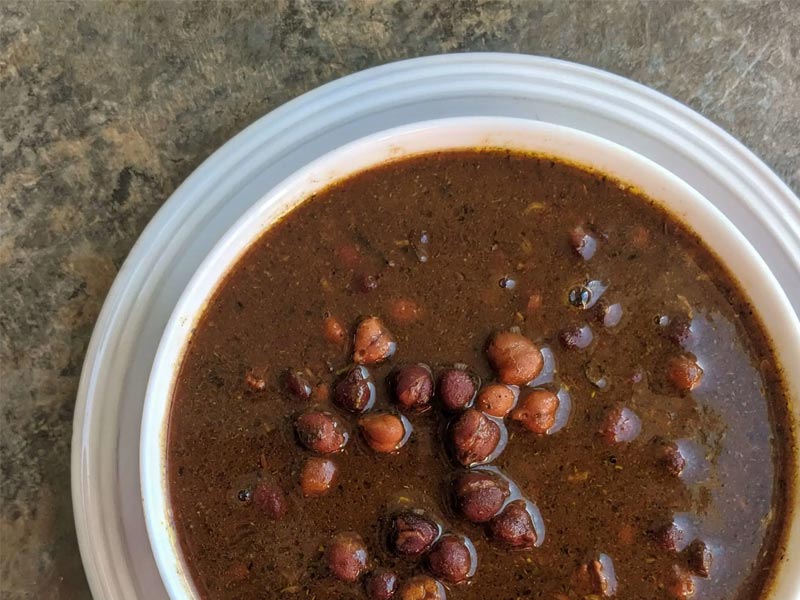 It is a tangy and sour original and well-known Himachal Pradesh culinary dish. This meal is typically served during festivals, weddings, and Dham feasts. It is made with black chickpeas (Kale chane) that have been soaked overnight and then cooked in a tamarind (immli) sauce with all of the flavorful spices. It goes well with simple rice. Its acidic, sour, and spicy flavor is irresistible.
In Kangra, Kaale Channe ka Khatta is a pahadi meal typically eaten with rice and Madra. This is a traditional Himachal Pradesh food with acidic and sour flavors that are served with rice.
Tibetan Dishes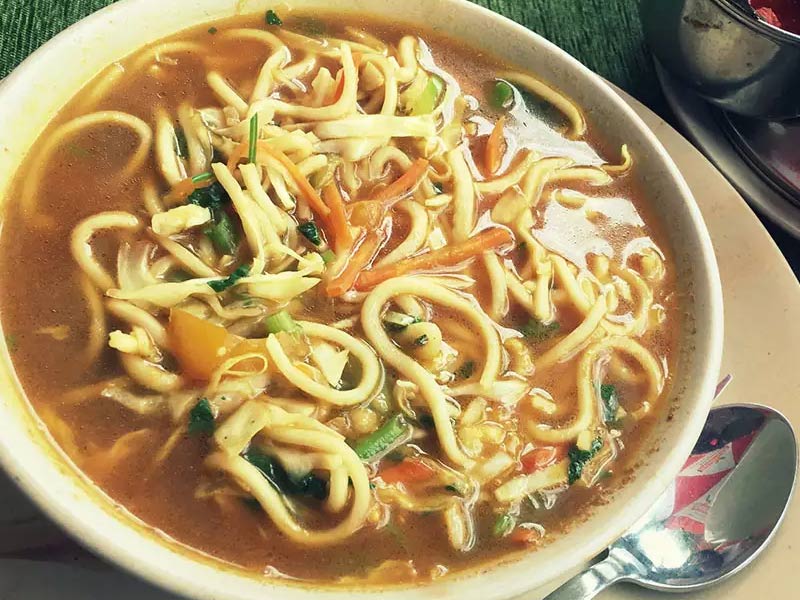 Tibetan cuisine is quite popular in the state of Himachal Pradesh. The major Tibetan food comprises Thukpa, which is a combination of local and Tibetan cuisine. Furthermore, it is more about Tibetan culture than it is about these meals. Aside from this major Tibetan food, there are also LuchiPoti, Tingmo, Naizha Cake, Tehntuk, and momos, which are steamed dumplings. Tibetian food has grown in popularity in Himachal Pradesh, where the Tibetian colony is a significant component of the state's economy. Tibetian foods such as Thukpa, Tingmo, Luchipoti, Thentuk, and dumplings are well-known. They may be eaten in this state ( famous as momos).
Bhuji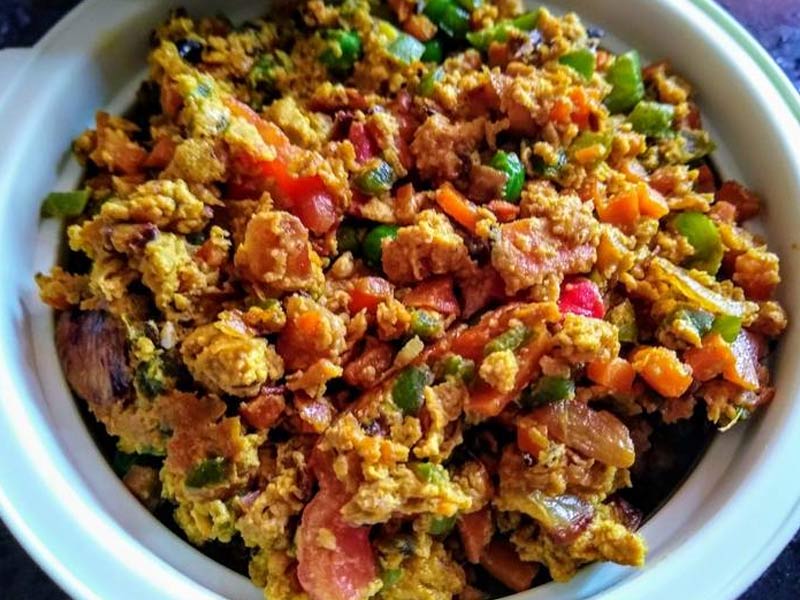 Bhuji is a typical Himachal Pradesh meal that is primarily found in rural Himachal communities. This meal is made with unique leaves known as "Bhuji," related to spinach leaves. This meal is made using Arbi leaves (Colocasia). The bhuji and arbi leaves are chopped and sautéed with onion and ginger garlic paste, seasoned with Indian spices such as chili, coriander, cumin, and turmeric powder, low heat for some time. To create this meal using dried leaves, these leaves can be dried and stored in a container for a long period.
Dham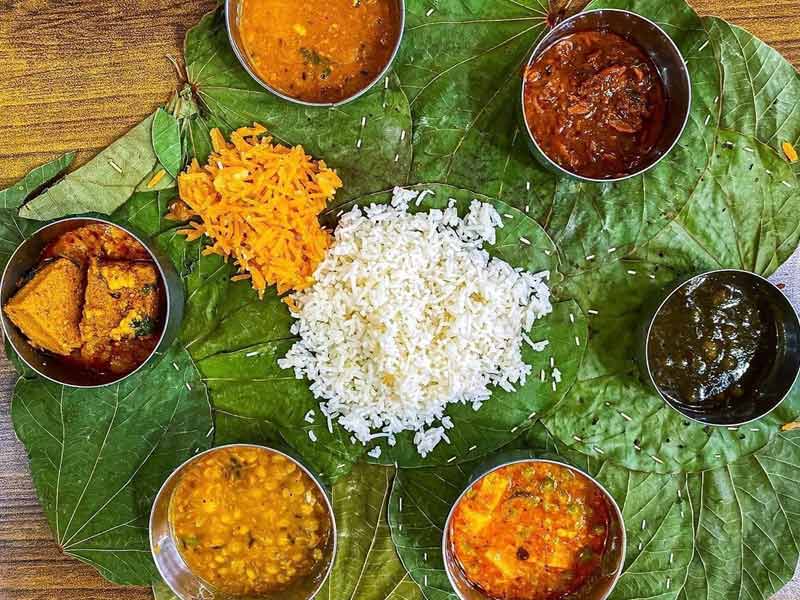 Dham is a thali-style dish that is a favorite of every visitor that visits Himachal. This is particularly produced for festivities and festivals and may be found in Himachal Pradesh's Chamba and Manali. It is created with the greatest ingredients and with nutrition and wellness in mind. Rice, curd, rajma, and lentils are combined in this dish seasoned with jaggery and boor ki kadi. Furthermore, because the meal is considered a delicacy, it is only prepared by trained chefs known as 'botis.'
Dham is Himachal Pradesh's traditional meal and one of the state's most well-known dishes. Dham is a renowned traditional Himachal Pradesh feast made for festivals, marriages, special celebrations, and auspicious days. 
Dham is a comprehensive nutritious food, similar to a platter of tasty and healthful foods. Dham is served on leafy plates known as "Pattal" or "Pattlu'.