Kentucky, like many other Southern states, is known for its fried catfish, cornbread, hushpuppies, and barbeque.
However, there are a number of foods that the Bluegrass state claims as its own. Here are seven of Kentucky's most well-known foods. None of them are particularly healthy, but you can bet they'll be a hit at any Kentucky Derby party.
Many familiar Southern foods can be found in Kentucky foods, but the state also claims many unique regional dishes. Kentucky's cuisine is rich and diverse, ranging from traditional Derby fare and fine Kentucky bourbon to mutton barbecue only found in Owensboro and Appalachian mountain cooking. 
Several well-known Kentucky food originated in Louisville, the state's largest city. A local caterer invented Benedictine, a sandwich spread made with mayonnaise, cream cheese, and cucumber and coloured with green food colouring, parsley, or spinach.
The Hot Brown sandwich was a Brown Hotel specialty that dates back to the 1920s. Derby PieTM, a trademark dessert of Kerns Bakery in Louisville, is sinfully rich and delicious, filled with chocolate chips and pecans. The pie is a Kentucky Derby Day tradition, celebrated on the first Saturday in May.
BURGOO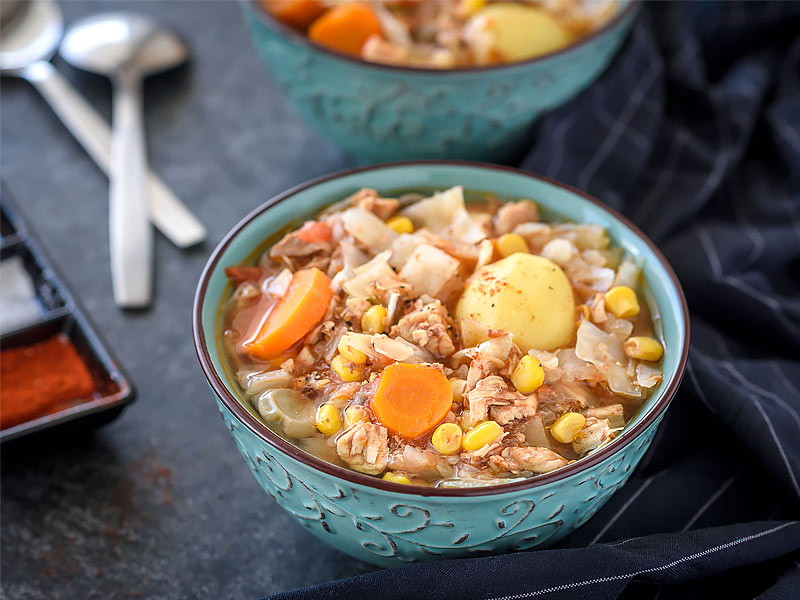 This Kentucky favourite has been described as "middle-of-the-road between a hearty soup and a stew." The filling (and frequently spicy) dish can be made with chicken, pork, or mutton. (The earliest versions frequently included game meat such as venison, squirrels, and even raccoons.) Because the dish is designed to feed a large group, it is frequently seen at large social gatherings and potlucks. 
BROWN HOT
Starved? Then order a Hot Brown, which is an open-faced turkey and bacon sandwich smothered in Mornay sauce (a rich, creamy sauce with shredded cheese folded in). After assembling, the whole thing is baked or broiled. Fred K. Schmidt, who worked at the Brown Hotel in Louisville at the time, is credited with inventing this gut-buster.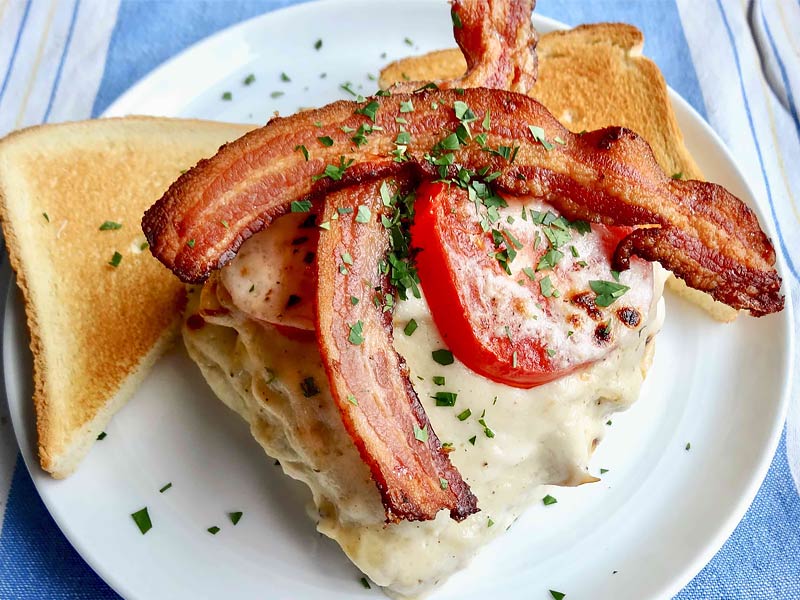 PIE DERBY
Derby Pie is a must-try for anyone with a sweet tooth. The filling of the pastry contains chocolate and walnuts. (Pecans are also commonly used.) The recipe is fiercely guarded by the family who invented the pie in Louisville's Prospect neighborhood in 1950. They also registered the name of the pie as a trademark.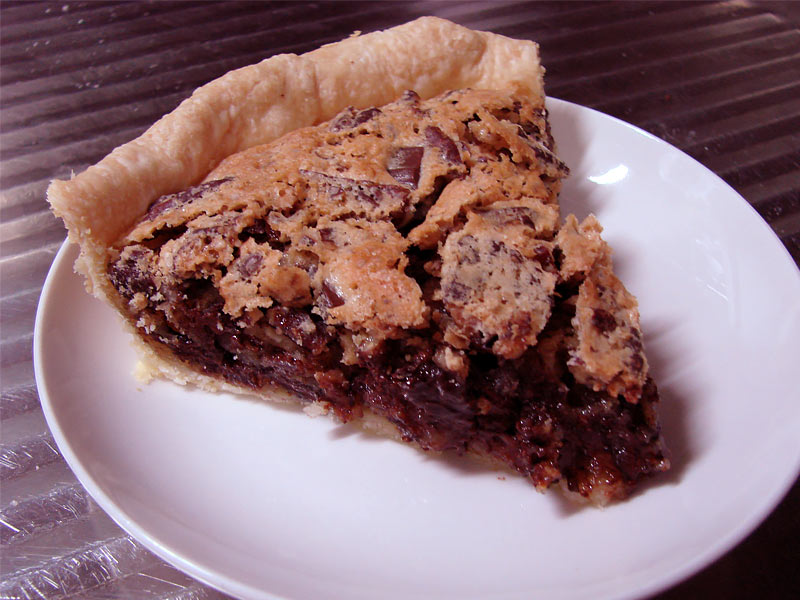 THE MINT JULEP
The mint julep is a time-honored sweetened Kentucky cocktail that is traditionally served at the Kentucky Derby, which takes place every year on the first Saturday in May. Bourbon is used in the traditional Kentucky mint julep, but it may also be made with whiskey in other states. Traditionally, they were served in frosted silver plated or pewter cups, but nowadays they are usually served in a highball glass.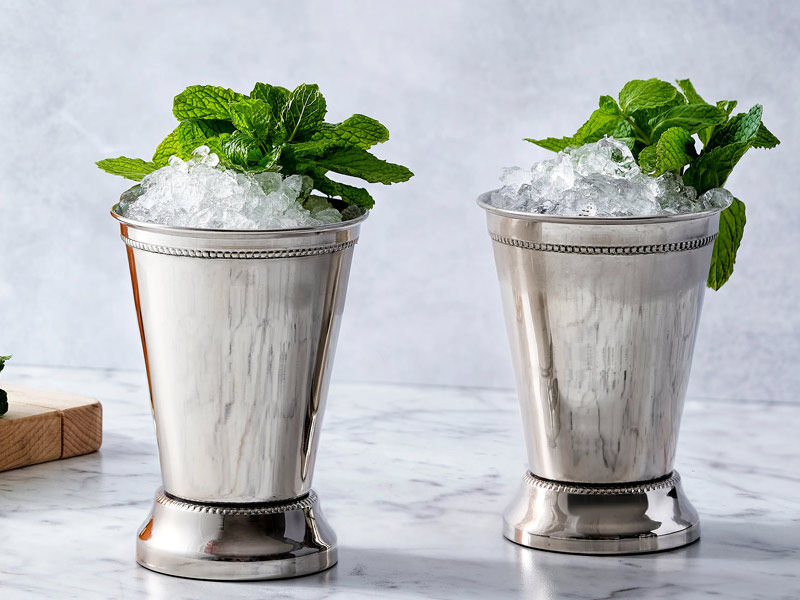 BENEDICTINE KENTUCKY SPREAD
Benedictine is another well-known Louisville, Kentucky dish. Jennie Benedict, a caterer and household editor for the Louisville Courier-Journal, created the spread (or dip). Cucumber juice and cream cheese are commonly used in the spread, along with onion juice and a few drops of green food colouring. There is a small amount of mayonnaise in this version. It's a great party appetiser, but you can also chill it and spread it on sandwiches.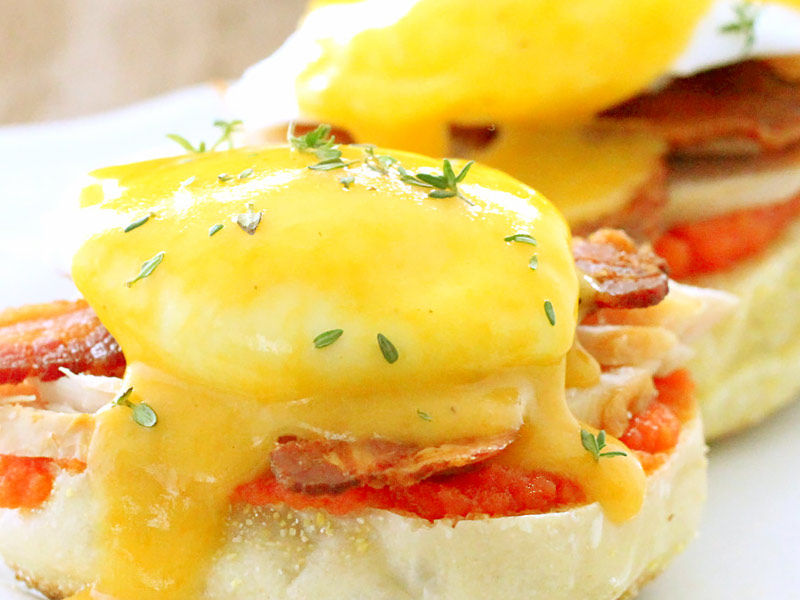 Also read : Top 10 Restaurants in Texas to Explore the Best Food
WILTED LETTUCE
People who grew up in Kentucky's Appalachian region will remember this "kilted" (or killed) lettuce salad fondly. It's similar to a Southern-style spinach salad in that it's dressed with a hot, tangy vinegar and bacon grease dressing. The hot bacon dressing "kills" the lettuce, causing it to wilt, so add it to the salad just before serving.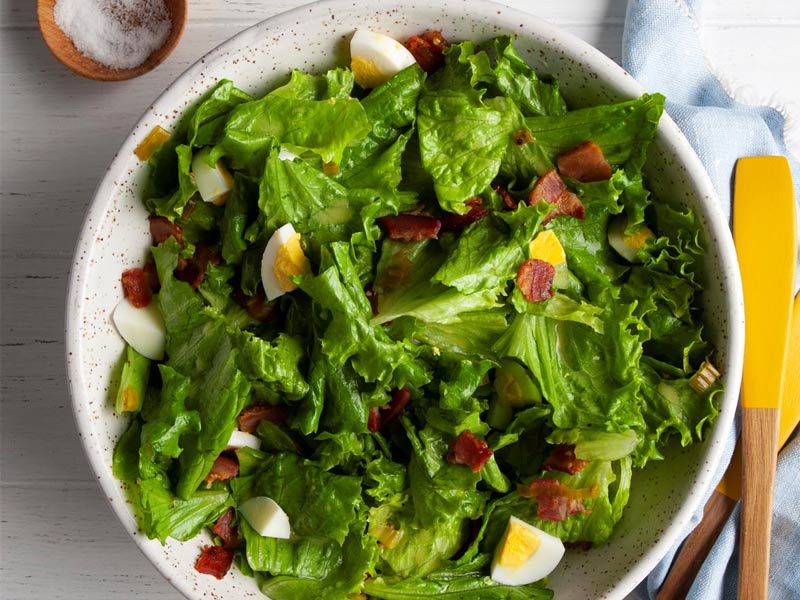 KENTUCKY BREAD PUDDING
The Beaumont Inn in Harrodsburg, Kentucky, shared this delicious bread pudding. The bread pudding was a Sunday brunch favourite, according to Nick Sundberg, the inn's chef at the time. The pudding can be topped with a whiskey sauce or a non-alcoholic sauce, but the bourbon elevates it to pure Kentucky goodness.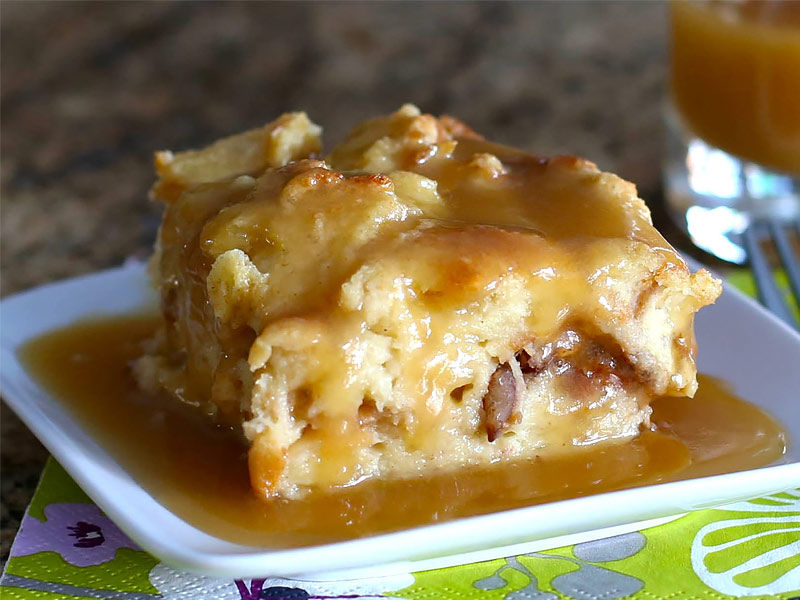 CHILI LOUISVILLE STYLE
Kentucky's largest city is well-known for its spicy chilli served with spaghetti. Beef is the most common type of meat, but it can also be pork, lamb, mutton, or venison.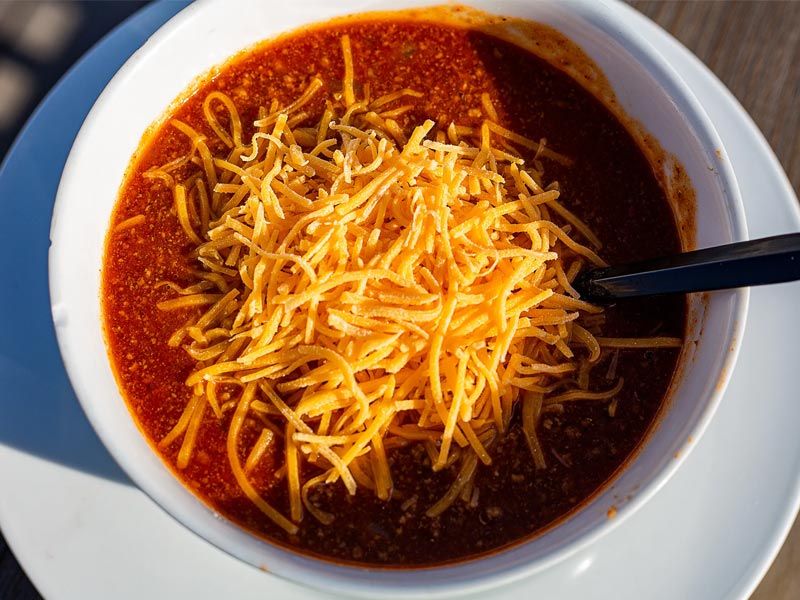 BOURBON BALLS
Kentucky is well-known for its bourbon brands such as Jim Beam, Maker's Mark, and Wild Turkey.
So it was only a matter of time before someone made a dessert out of the state's most famous spirit. Bourbon balls are bite-sized sweets made by rolling crushed cookies, pecans, and bourbon into balls and "ageing" them in the refrigerator for a week. The finishing touch is a sprinkling of confectioner's sugar.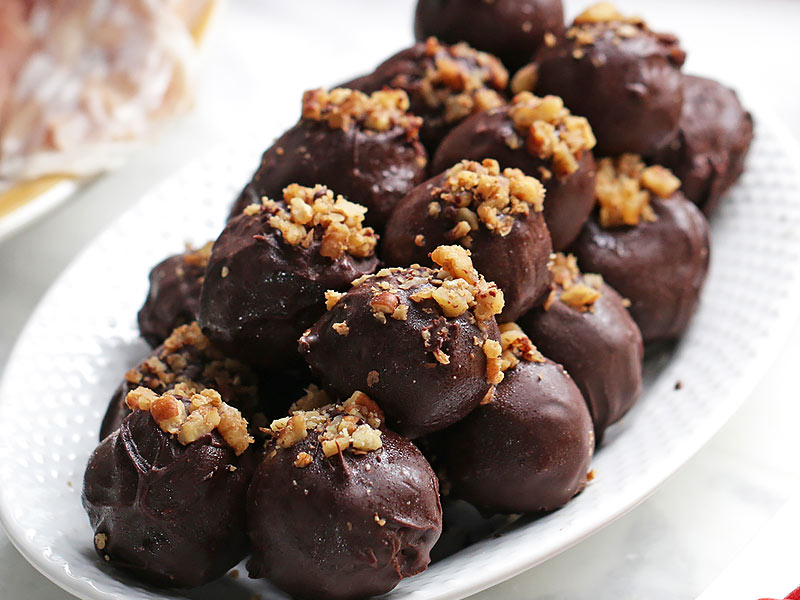 SAUCE HENRY BAIN
More than a century ago, waiter Henry Bain created his famous sauce while working at Louisville's Pendennis Club. Its ability to give meats a sweet and spicy kick has kept it popular even today. Chutney, ketchup, chilli sauce, steak sauce, Worcestershire sauce, and hot sauce are among the ingredients.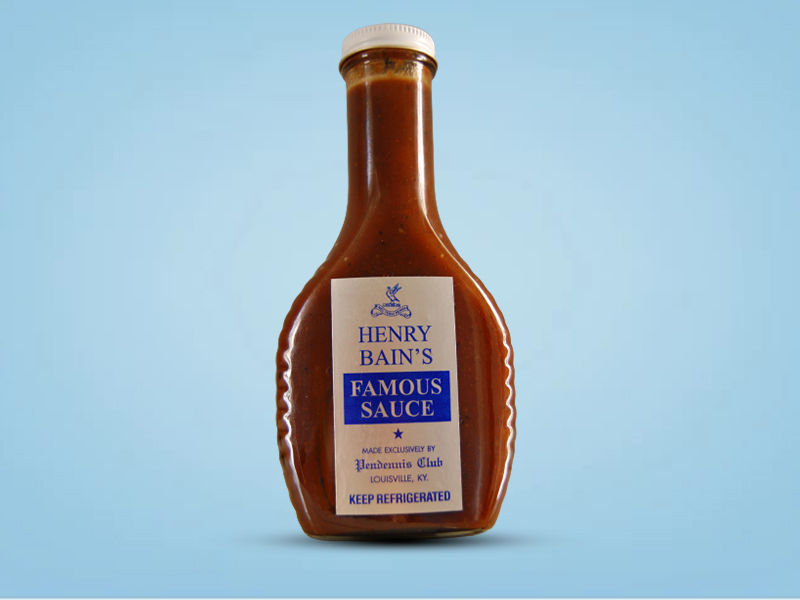 BARBECUE
Kentucky, like many southern states, puts its own spin on barbecue. Traditions vary by location, but one constant is the love of grilling mutton among Kentuckians. Lexington is also home to the Barbecue Festival, a 125,000-person annual eat-a-thon.