India is considering limiting sugar exports in order to control prices and guarantee domestic supplies, joining limits on wheat, rice, and onion exports. According to sources, the department of consumer affairs supports such export limitations.
Since production will be lower than a year earlier, Kona Haque, head of research at ED&F Man Commodities, said on Thursday that India is unlikely to export sugar in the 2023–24 season.
Haque's remarks came almost a month after government sources informed Reuters that India expects to prohibit mills from exporting sugar in the upcoming season beginning in October, stopping shipments for the first time in seven years as a result of low cane yields due to a lack of rain.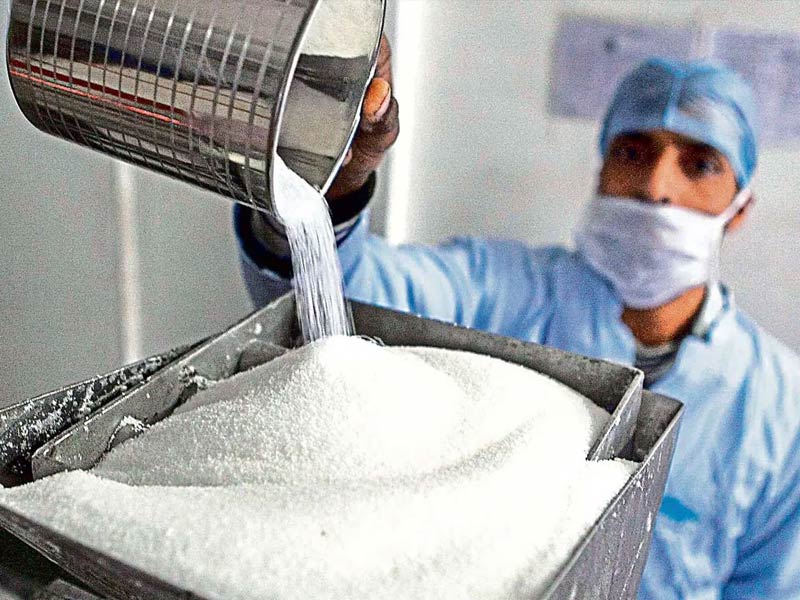 The benchmark prices in New York and London, which are now trading near multi-year levels, would undoubtedly increase if India were to leave the global market
"Sugar production in India will be lower than it was last season. Additionally, India is not likely to export in the upcoming year, she added outside of a conference in New Delhi.
During the current season, which ended on September 30, India only permitted mills to export 6.1 million tonnes of sugar, or about half of the record 11.1 million tonnes exported the previous season.
After the driest August in more than a century, the nation is set to have ordinary rainfall in September. Although the sugarcane crop will benefit from the September rains, August's lower rainfall would result in poorer yields.
An unnamed industry official told Reuters last month that patchy rainfall will limit sugar production in the 2023–2024 season and even lower planting for the 2024–2025 season.