Burger King (BK) is a hamburger fast-food restaurant business based in the United States. The firm, headquartered in Miami-Dade County, Florida, was formed in 1953 as Insta-Burger King, a restaurant franchise centered in Jacksonville, Florida. When Insta-Burger King fell into financial problems in 1954, it was bought by two Miami-based franchisees, David Edgerton and James McLamore, and renamed "Burger King."
The firm changed ownership four times during the following half-century, with its third set of owners, a collaboration of TPG Capital, Bain Capital, and Goldman Sachs Capital Partners, bringing it public in 2002. In late 2010, 3G Capital of Brazil purchased a controlling share in the firm for $3.26 billion.
Here is a list of Unique Burger King menu around the world
In Japan, the Spicy Shrimp Whopper is now available.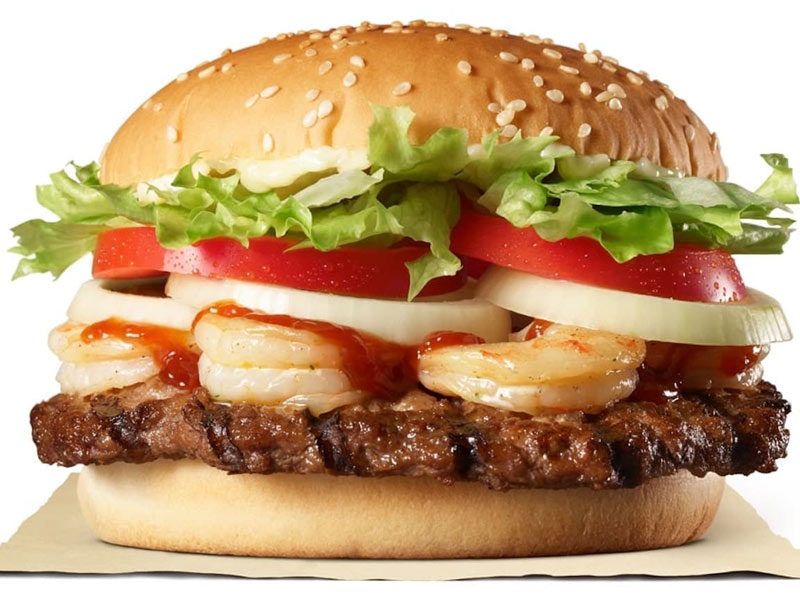 Burger King's Spicy Shrimp Whopper first appeared in the spring of 2019 and is now available at participating stores throughout Japan. It's a normal Whopper with crunchy shrimp, spicy tomato sauce, creamy mayonnaise, lettuce, onion, and tomato on top. The Spicy Shrimp Whopper, according to the Burger King Japan website, is a "luxury cuisine where you may taste beef and seafood at the same time."
In Switzerland, warm Belgian waffles are now available.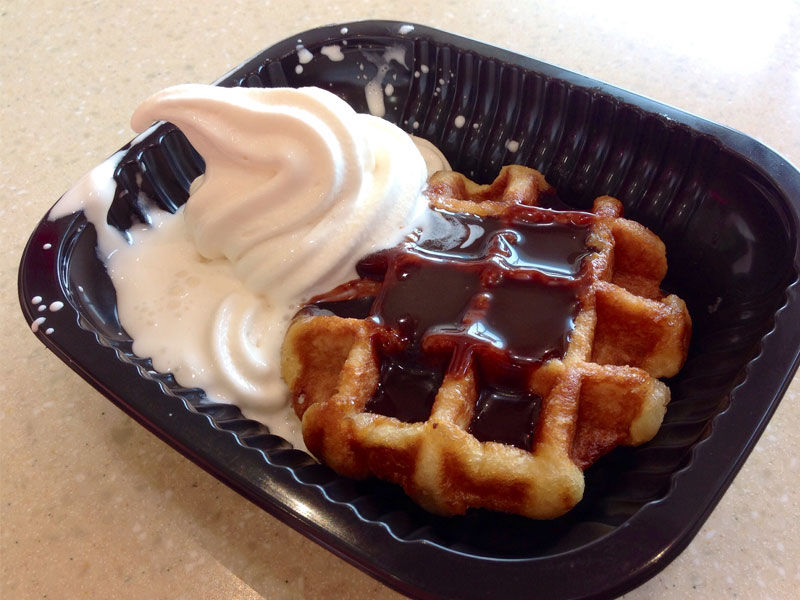 Warm Belgian Waffles from Burger King are offered in participating locations in Switzerland and are the chain's warm and comfortable response to the chilly Swiss winters.
The dish is served with ice cream and a choice of caramel or chocolate sauce for the client. The waffles are "light, fragrant, and delectable," according to the Burger King's website.
A Bacon Lover may be purchased at Burger King in France and Switzerland.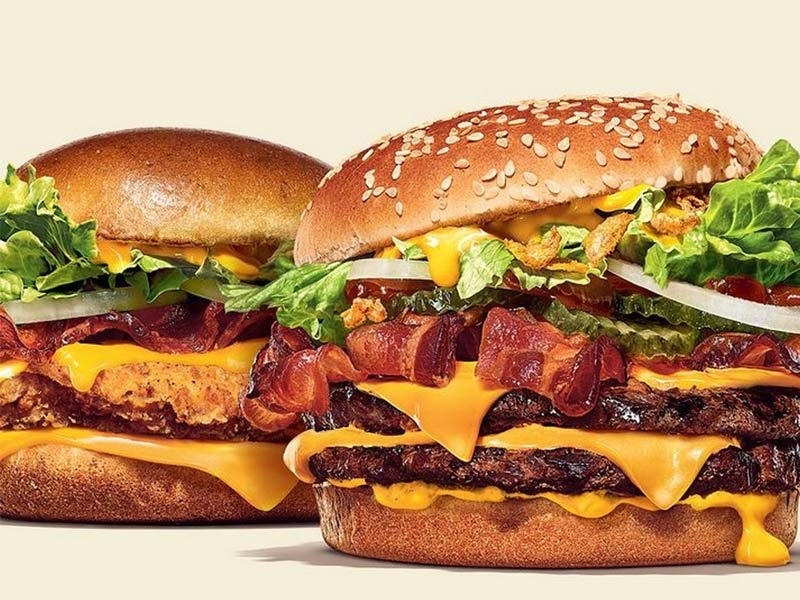 "Beware, crispy bacon lovers: The Bacon Lover includes everything that will make your heart race quicker," Burger King Switzerland cautions on its website. The sandwich, which is available in Burger King outlets in France and Switzerland, consists of two flame-grilled beef patties, tomatoes, onions, cheese, bacon, and smoked sauce sandwiched between two bacon-studded buns.
Burger King's version of the Canadian classic is Poutine with Bacon.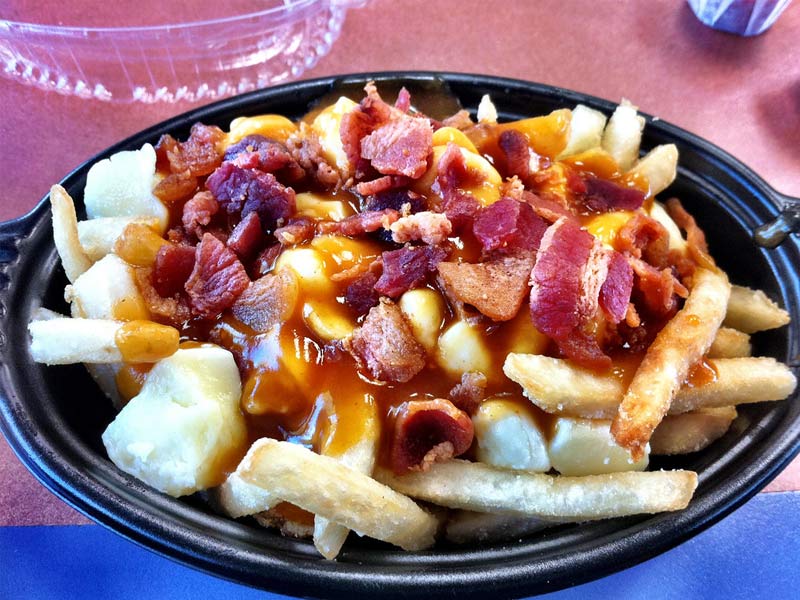 Burger King's Poutine with Bacon, which is available to Canadian outlets, is a tribute to the famous Canadian comfort cuisine.
Burger King's version includes a huge pile of fries topped with cheese curds, steaming hot gravy, and crispy bacon.
In Japan, the Windows 7 Whopper was an homage to Microsoft.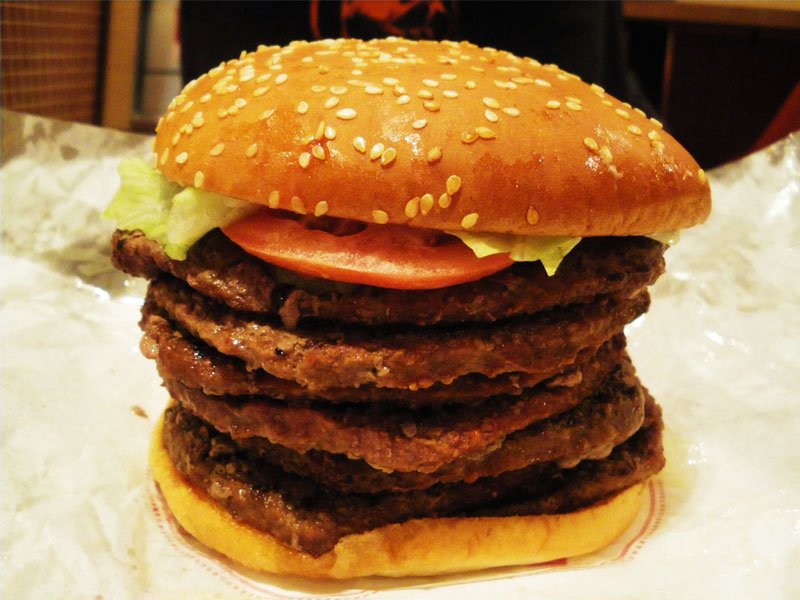 During the summer of 2009, Burger King's Windows 7 Whopper was available to participating Japanese outlets for seven days. The burger had seven beef patties (along with onions, tomatoes, lettuce, and pickles) and was priced at 777 yen to coincide with the launching of Microsoft's Windows 7 operating system.
SufganiKing (Donut Burger) from Israel was a huge success.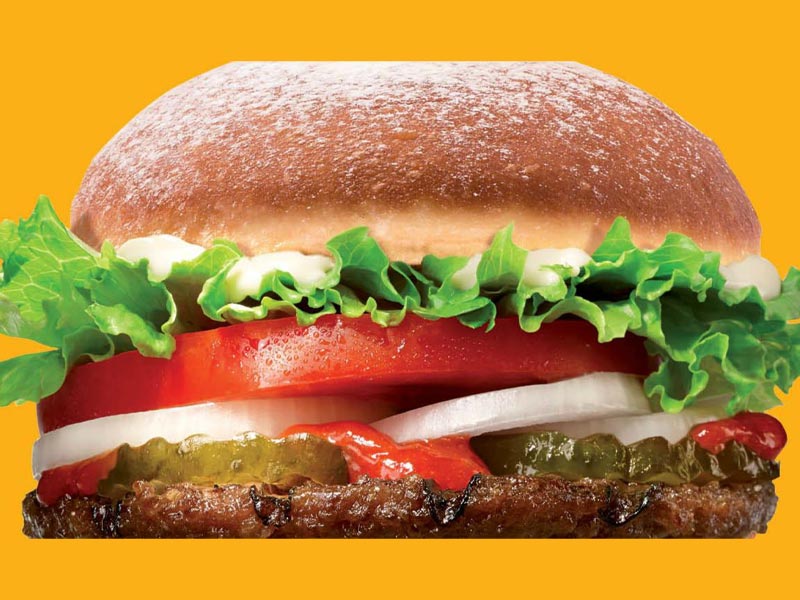 Burger King's SufganiKing, which debuted in time for Hanukkah in 2016, was a smash in Israel, the only nation where it was offered. The sandwich, which paid homage to the greasy fried dishes commonly consumed during the holiday season in Israel, consisted of a standard Whopper sandwiched between two fried doughnuts filled with ketchup instead of jelly.
Taro Pie is currently available in Malaysian Burger King locations.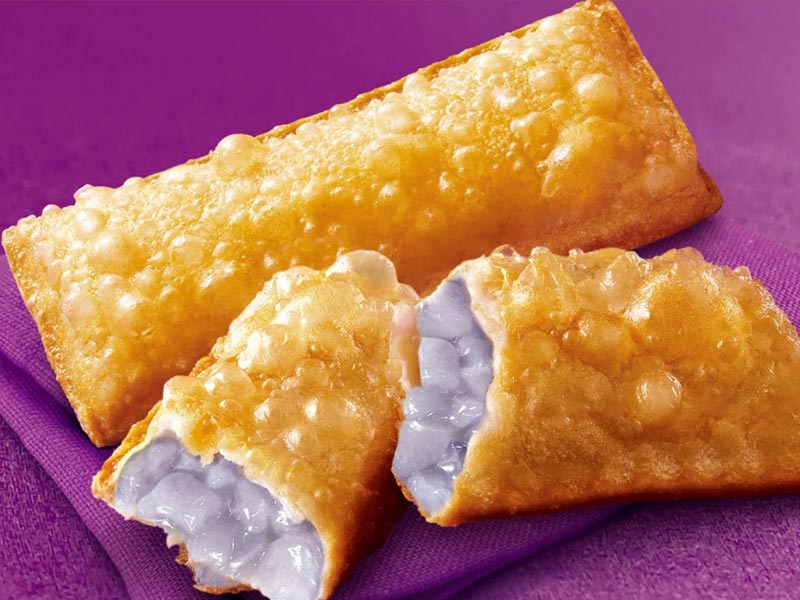 Taro Pie from Burger King is now available in Malaysia. The dessert features sweet taro chunks — a purple root vegetable with a sweet, mildly nutty flavour — in a crispy pie crust.
The Sprout Surprise Whopper from the United Kingdom was received with considerable criticism.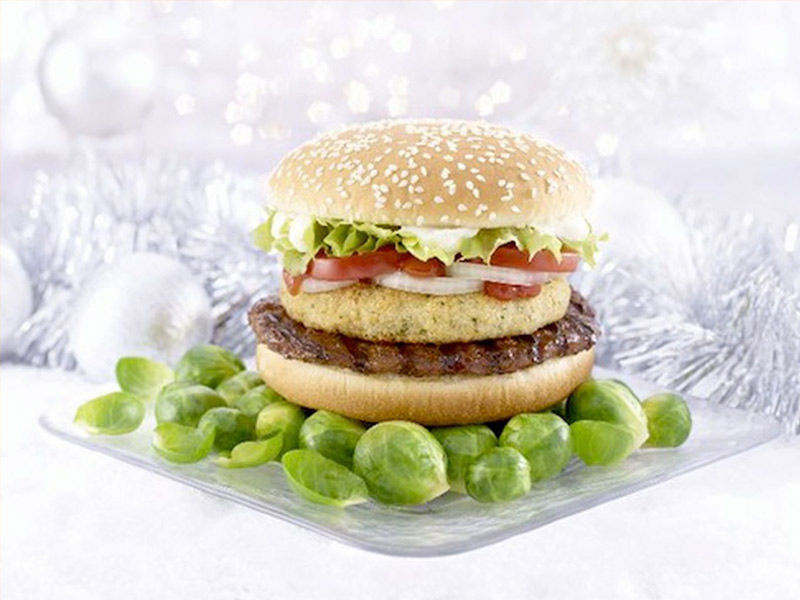 Burger King's Sprout Surprise Whopper was a limited-time promotional menu item available at participating stores in the UK during the winter of 2010. The sandwich, which received negative feedback, is a normal Whopper topped with Brussels sprouts and Emmental cheese–a tribute to the customary side dishes served at a British Christmas dinner.
At a Finnish Burger King, steam was the most popular menu item.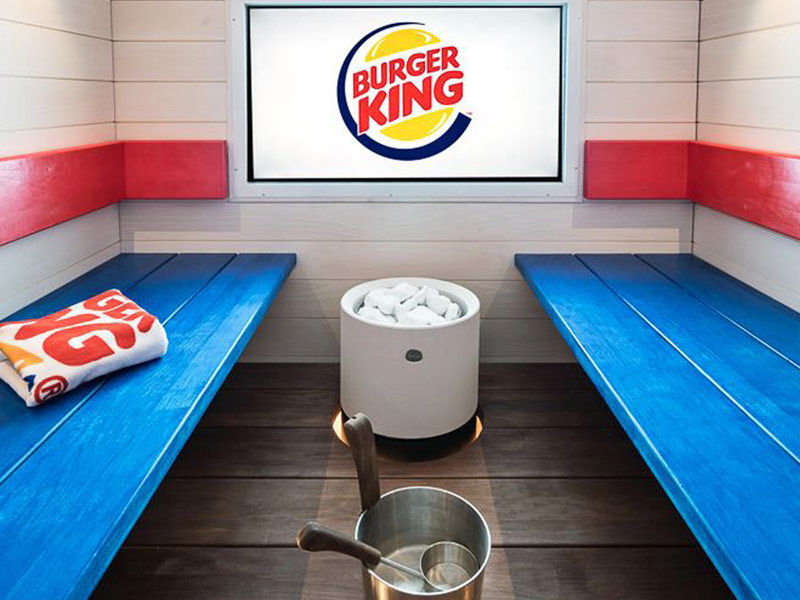 While not strictly a menu item, a Burger King in Finland unveiled a fully operational spa in the spring of 2016–replete with a 15-person sauna and media area. Guests might eat their meals while relaxing in a typical Finnish sauna. Sounds weird, doesn't it? Not if you're a local. There is one sauna for every two individuals in Finland.
In Japan, the Kuro Ninja Burger had a hash brown and a thick piece of bacon, as well as a beef patty.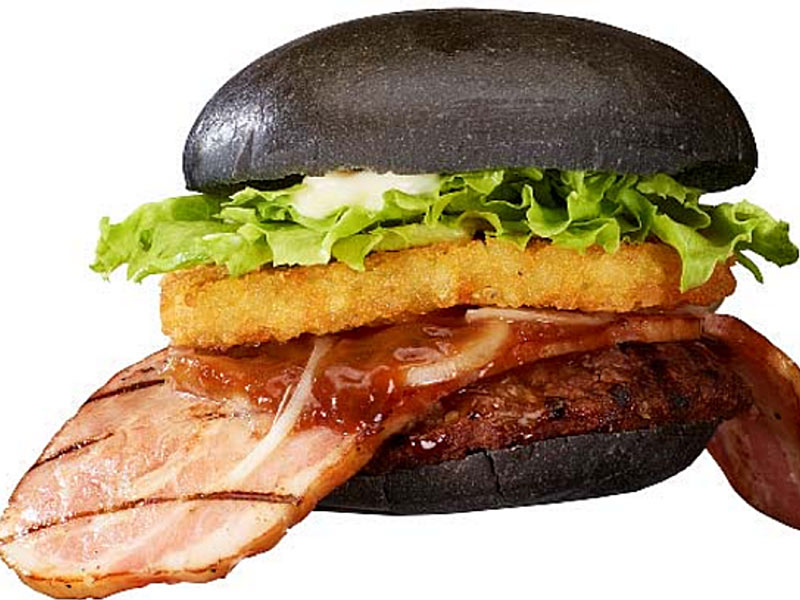 Kuro Ninja Burgers were introduced in Japan a year after the original Kuro Diamond and Pearl Burgers.A beef patty, a hash brown, lettuce, onion, garlic soy sauce, and a large piece of thick bacon that pours over the sides of the burger comprise the Kuro Ninja Burger. The sandwich was designed to seem like a ninja sticking its tongue out at consumers.
Other unique burger king menu around the world
In Morocco, you can order an alcoholic beverage.
You may order rice with your meal in Vietnam.
In India, Burger King's menu is a vegetarian's dream.
In Finland, you may eat in a Burger King Sauna.