The year 2023 is going to be an exciting one for jewelry, as fresh trends mix with timeless fashion statements that remind us why we love nice bling.
For the rest of us, Elizabeth Taylor succinctly stated: "Jewelry has the power to be the one little thing that makes you feel unique." And very few things can compete with the proper accessory in today's age of self-expression. 
Entrepreneur and social media influencer Tarini Manchanda shares the same passion for jewelry as everyone else. Manchanda forecasts what the year 2023 will bring for the luxury jewelry sector, which is now being driven by Gen Z and millennials. 
Metal fusing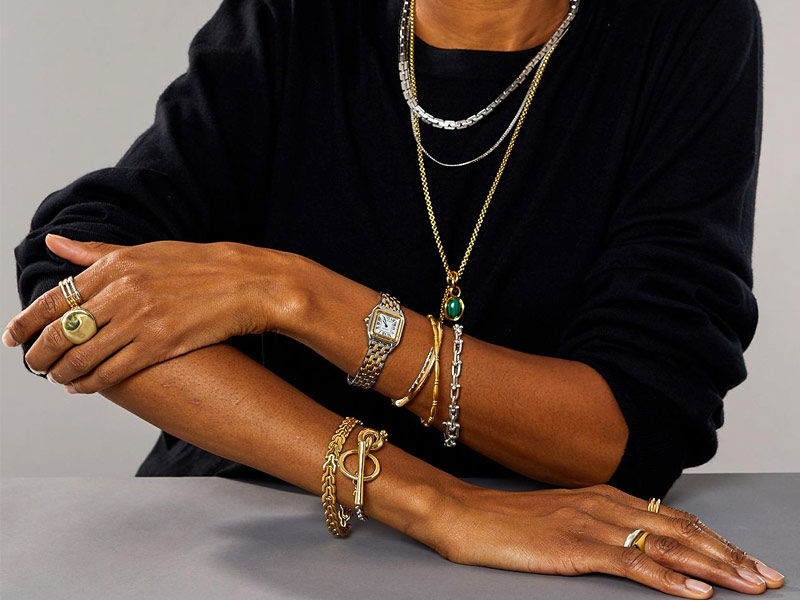 Wearing your silver and gold bracelets together may once have been considered blasphemy, but times have changed. The stacking technique will help you in this situation. Who said gold and silver couldn't be worn together? Manchanda loves blending metals and stacking and layering smaller items. An elegant dress or satin shirt will look great with a little sparkle added.
Plenty Polki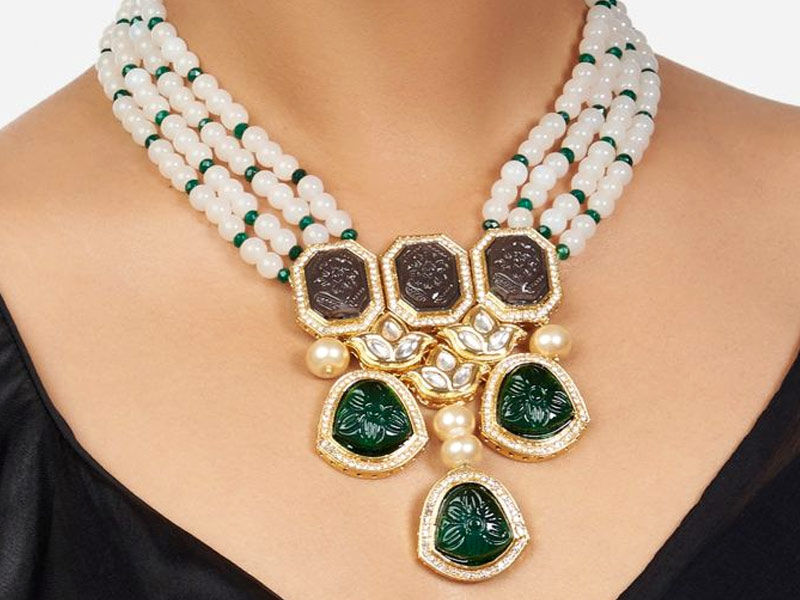 Polki jewelry has always been a bridal favorite, and happily, grooms have embraced the trend as well; consider Sidharth Malhotra's wedding look, in which he donned handcrafted Manish Malhotra polki jewelry by Raniwala 1881. Manchanda, on the other hand, disagrees with the trend. "Using traditional polki jewelry in contemporary ways is a great way to wear it." A large polki set can undoubtedly be paired with black western outfits and distinctive necklines."  
Colors of Dopamine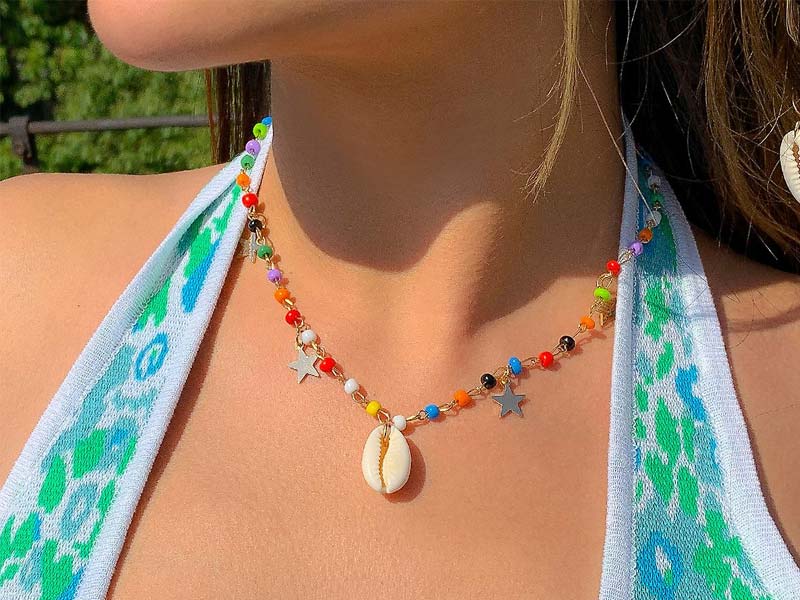 Colored stones and diamonds are popular. There are several causes for this. These colors are best worn in contrast, according to Manchanda. "Contrast your jewelry and clothing!" Take into account sapphires with parrot green and emeralds with scarlet. Brides-to-be might take inspiration from Kiara Advani, who accessorized her pastel lehenga with a stunning diamond-emerald necklace. 
The Return of the Pearl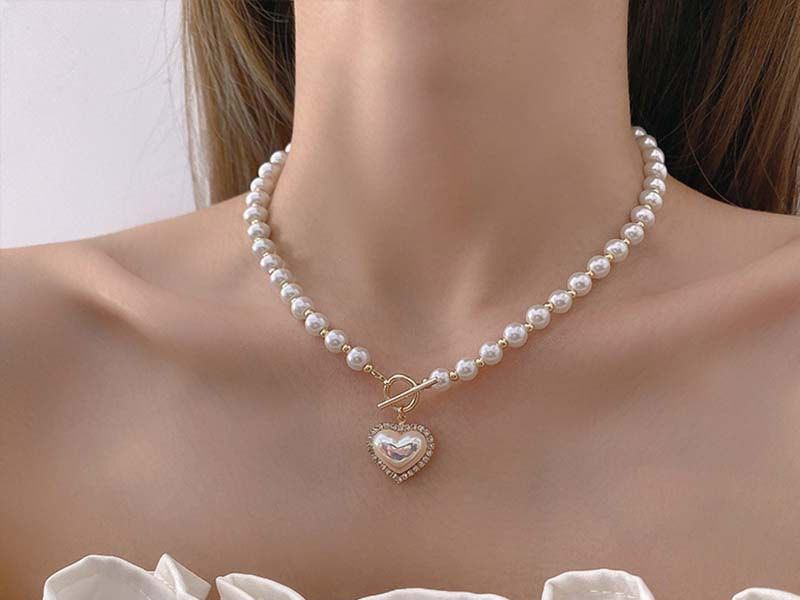 Pearl jewelry is having a fashion moment. Harry Styles has put pearl necklaces in the spotlight, and we love it. Tarini concurs as well. "I love that pearls are making a comeback!" "I love how understated they are, but when paired with the right outfit, they make such a statement," she says. Whites can be worn with both Western or Indian clothing. 
Essential diamonds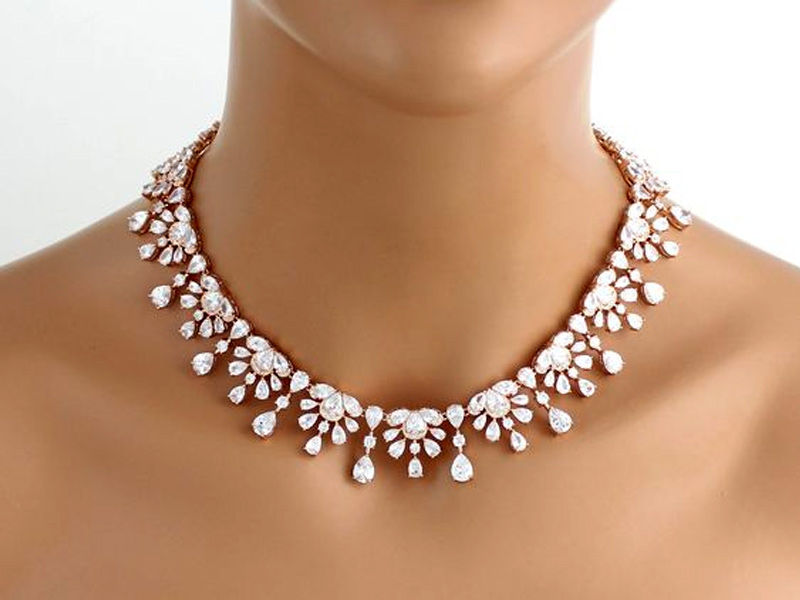 Diamonds are said to last forever for a reason. They exude luxury and decadence effortlessly, and they never date. Diamonds are always a wise decision, whether it's a classic diamond pendant or a striking ring. They are my go-to item since you can layer and stack them with nearly any outfit, says Manchanda.
Flower Power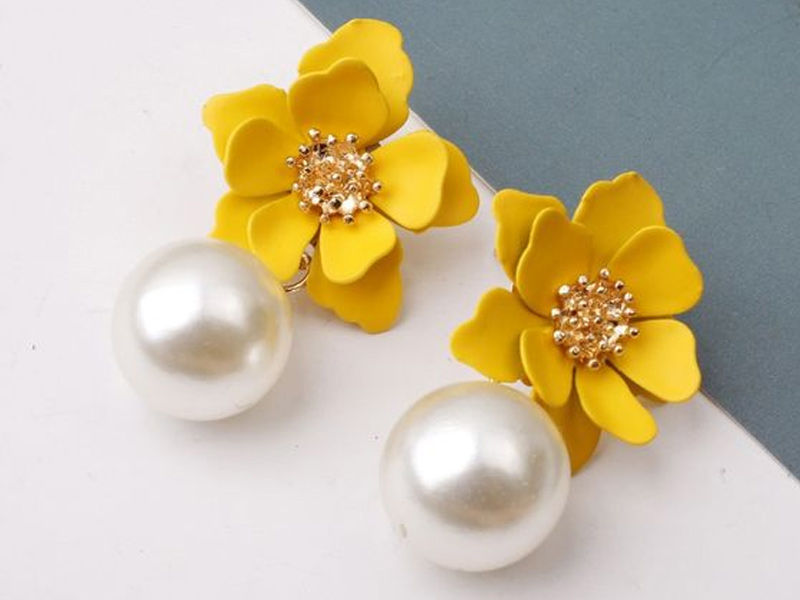 Flowers have a lot of attraction, from birth flowers to Carrie Bradshaw-approved rosettes, especially now that spring has arrived. There is no incorrect way to wear this floral-forward style, whether it is large or small, vibrant or muted.
Statement Silver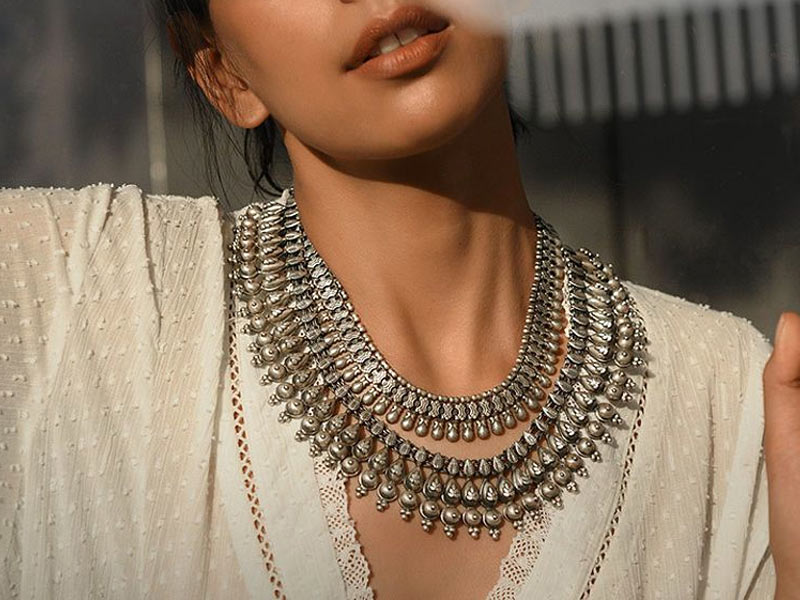 Due to their party-ready brilliance and futuristic vibe, silver metallics and materials that resemble aluminum are currently popular, and this trend has also made its way into jewelry boxes. The closest thing to wearing actual foil is a striking silver piece, which adds an undeniably fashionable accent to your ensemble.
Cuffs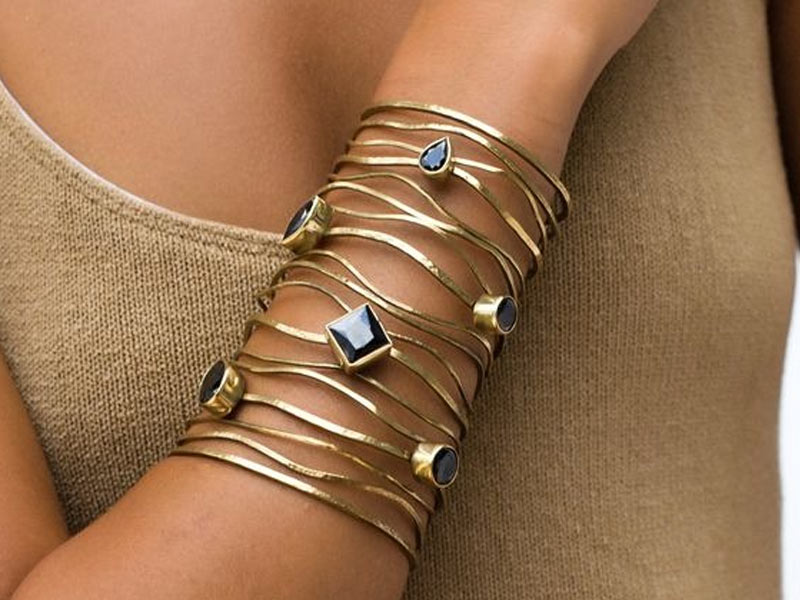 The iconic Y2K design of cuffs is back. No matter where you decide to wear this thick ornament on your appendage (hint: upper arm cuffs are also cool), it's a ubiquity classic from decades past and the sweetest form of arm candy.
Tennis Necklaces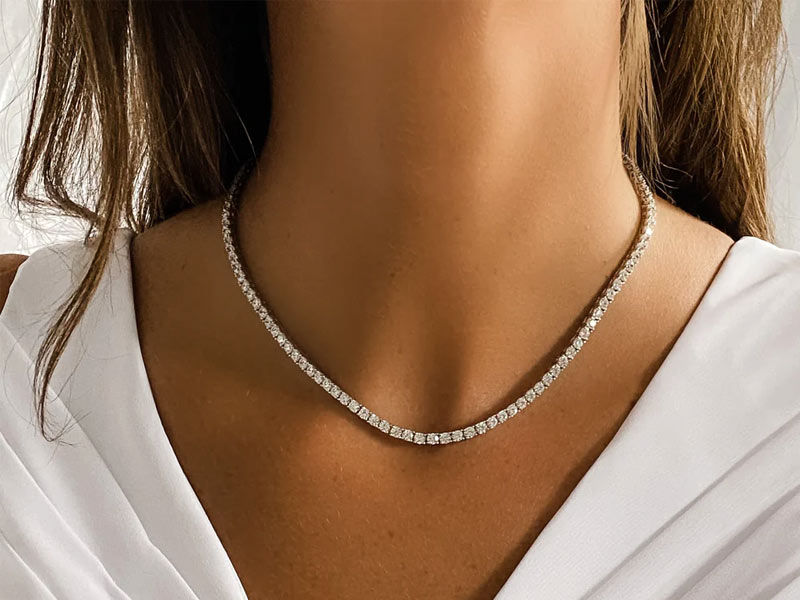 Classic jewelry trends never go out of style, yet each season one particular style stands out a little more than the others. Tennis necklaces are all the rage right now, and when genuine diamonds are out of the question (and by issue, we mean budget), lab-grown jewelry from companies like Dorsey is becoming a more and more popular option. Additionally, Cubic Zirconia styles are always available to achieve the look without going over budget.
Almost Invisible Baubles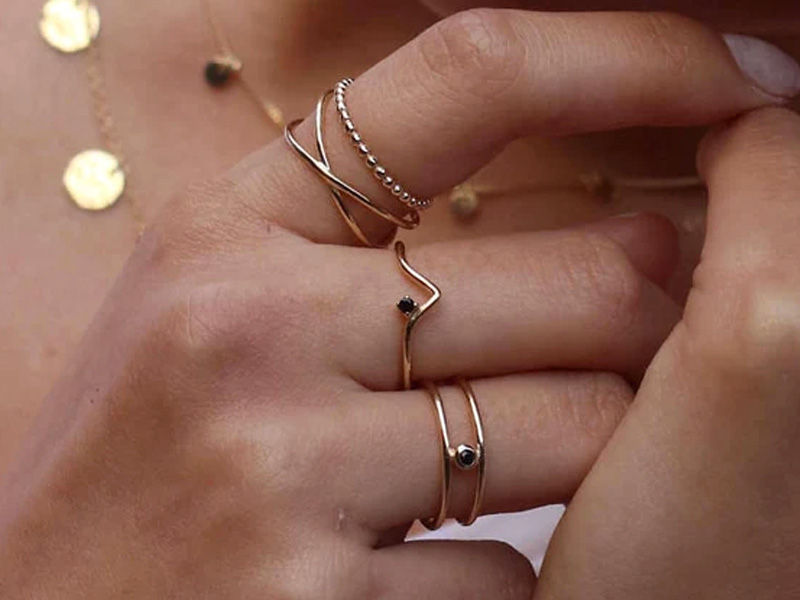 Some might say that the largest jewelry trend right now is, well, no jewelry at all, given that the hashtag #nonecklacetrend has had over 5.6 million views on TikTok. However, if leaving the house naked feels like leaving even the slightest bit of nothing on, think about a scarcely there alternative. These designs range from "sweet nothing rings" to chains that are so thin they are virtually transparent.