Neem Karoli Baba had been a Hindu Guru & devotee of Lord Hanuman.
His devotees referred to him as Maharaj-ji.
His real name was Lakshman Narayan Sharma, and he was born to a wealthy Brahmin family in the Akbarpur hamlet of Uttar Pradesh's Firozabad district in about 1900.
His parents married him when he was just 11 years old. He left home, though, to become a traveling sadhu. He came home at his father's desire to begin a steady married life. He has two sons and one girl.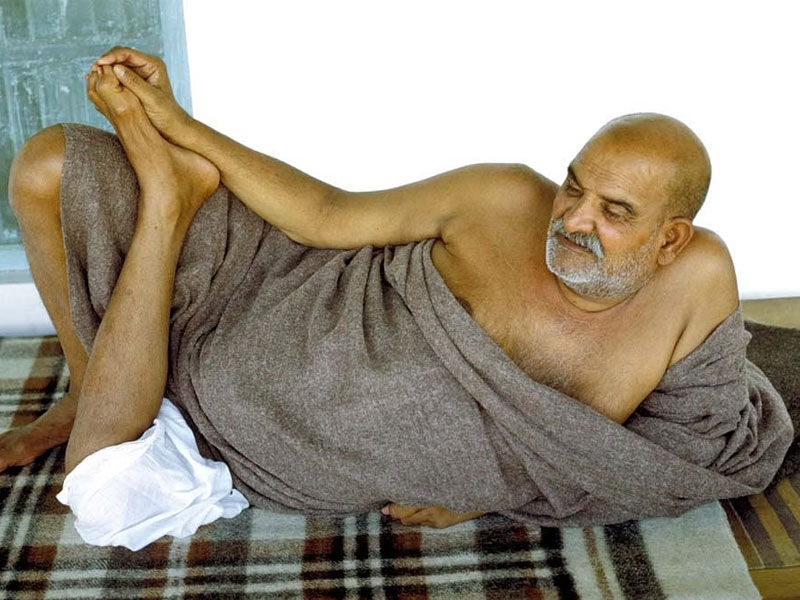 Outside of India, he is noted for being the spiritual guru of several Americans who visited India in the 1960s and 1970s.
He was a bhakti yoga disciple for a lifetime and encouraged service to others as the finest manifestation of unrestrained love for God.
After going into a diabetic coma, Baba sadly died on September 11, 1973, in a hospital in Vrindavan, India.
Ram Dass & Larry Brilliant, two of his fervent disciples, formed the 'Seva Foundation' in Berkley, California, which was also supported by Steve Jobs. His ashrams are spread across India and the United States.
How Did He Get The Name Neem Karoli Baba?
Neem Karoli Baba, popularly known as Baba Lakshman Das, left his home in 1958. Baba Lakshman Das, according to Ram Dass, was forced to get off the train since he boarded it without a ticket in the hamlet of Neem Karoli, Farrukhabad district (U.P). Even after several efforts, the train driver was unable to start the engine.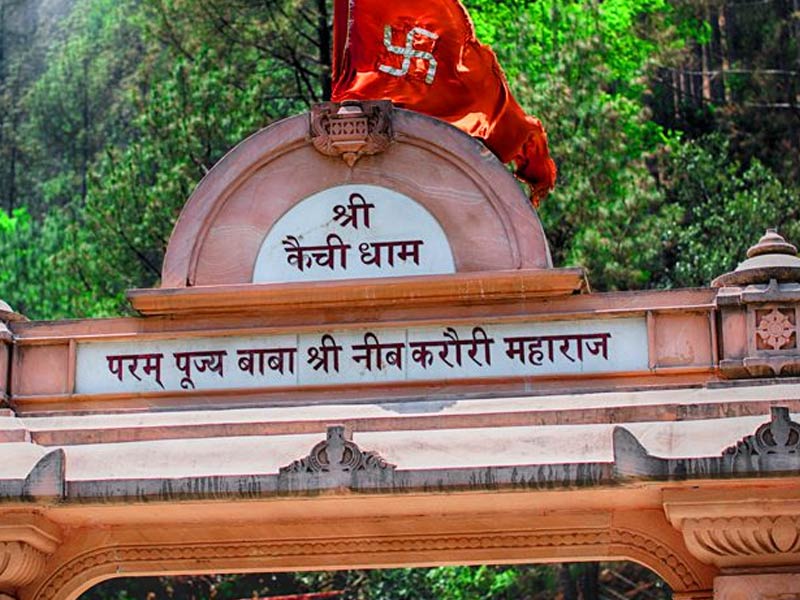 The conductor was then advised to allow the sadhu back into the train. Baba Neem Karoli agreed to board the train if the railway company promised to establish a station in Neem Karoli since peasants had to travel long distances to the nearest station, and if the railway department treated Sadhus properly.
Once the bureaucrats agreed to his terms, Neem Karoli Baba humorously replied, "What is it up to me to start trains?" Surprisingly, the train started immediately soon when he boarded it. The train left after Baba's blessing. Subsequently, a railroad station was built in the village of Neem Karoli. Because of love and respect, the community gave him the moniker Neem Karoli Baba.
Where Is Neem Karoli Baba's Ashram?
The Neem Karoli Baba Ashram is a lovely little ashram & Hanuman Temple on the Nainital-Almora road known as Kainchi Dham to tourists. This contemporary pilgrim center was created in honor of Shri Neem Karoli Baba Maharaj Ji, a Hindu guru who was a devotee of Lord Hanuman and is said to have performed numerous miracles throughout his life. It is 1,400 meters above sea level. Shri Ma, Neem Karoli Baba's primary disciple, currently oversees the Ashram, which is only available to guests while she is present.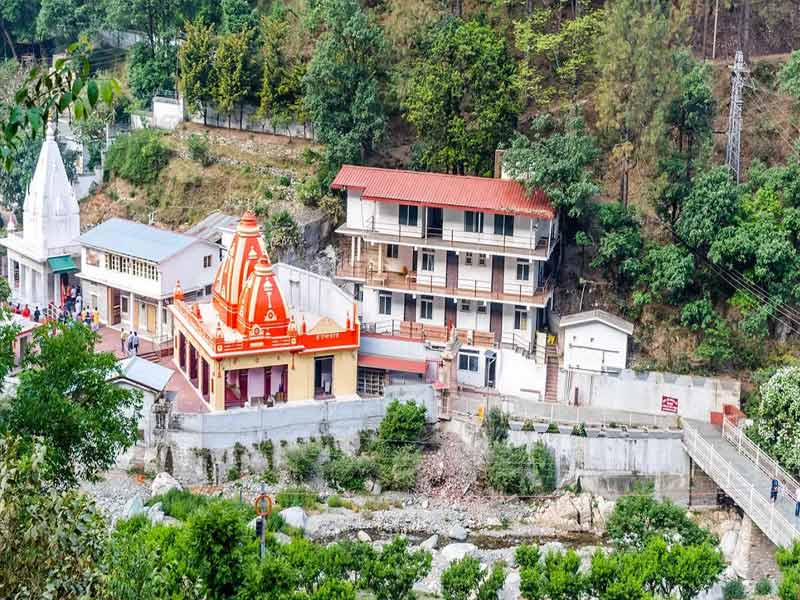 The Neem Karoli Baba Ashram exemplifies peace and isolation since it is nestled in the mountains, surrounded by beautiful nature. Devotees can stay at this ashram in Kainchi Dham for an utterly unique & solemn experience that really is difficult to explain. Of course, these devotees are required to participate in the ashram's morning and evening rituals without fail, and they do so cheerfully.
The Pratishtha Divas is held in the ashram every year on June 15th. Around this period, a significant number of devotees visit Kainchi Dham to obtain Prasad. A visit to the Neem Karoli Baba Ashram is thus required not just for Maharaj Ji's ardent followers, but also for everyone who desires to spend a day in calm and stillness.
How to Reach Kainchi Dham from Delhi?
How to Fly to Kainchi Dham from Delhi?
Are you wondering how to get to Kainchi Dham from Delhi? The greatest option is to fly. Your flights from Delhi to Kainchi Dham will depart from Indira Gandhi International Airport (DEL) and arrive at Pantnagar Airport (the nearest airport to Kainchi Dham). It would take around one hour to reach Udham Singh Nagar.
How to Go to Kainchi Dham by Train from Delhi?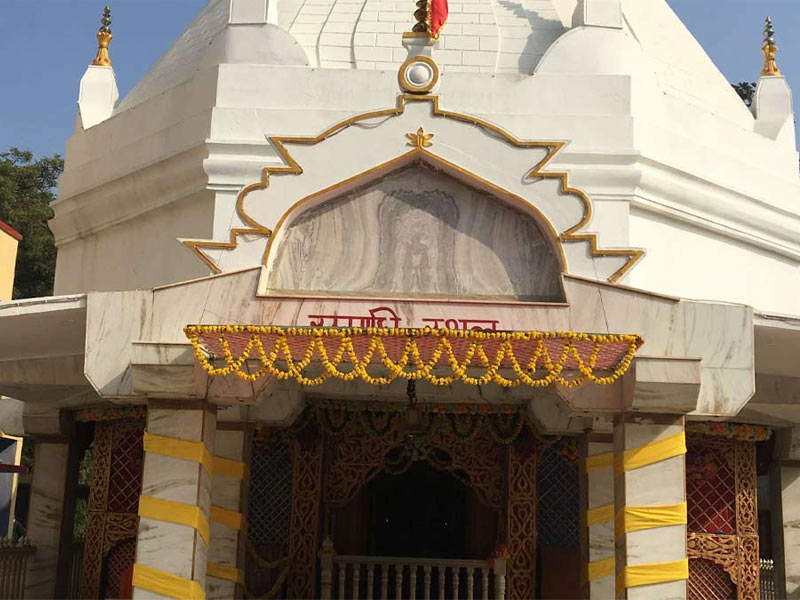 The New Delhi Railway Station is indeed the city's largest. The New Delhi Railway Station is the largest in the city. It will continue to Kathgodam Train Station, also known as Kainchi Dham. The journey to the station will take between 7 and 8 hours.
Via Road, How to Go to Kainchi Dham from Delhi?
Tallital Bus Stop is the bus station nearest to Kainchi Dham. You may get a bus from Kashmiri Gate, which is a major bus stop in Delhi.
Superstars Who Visited Neem Karoli Baba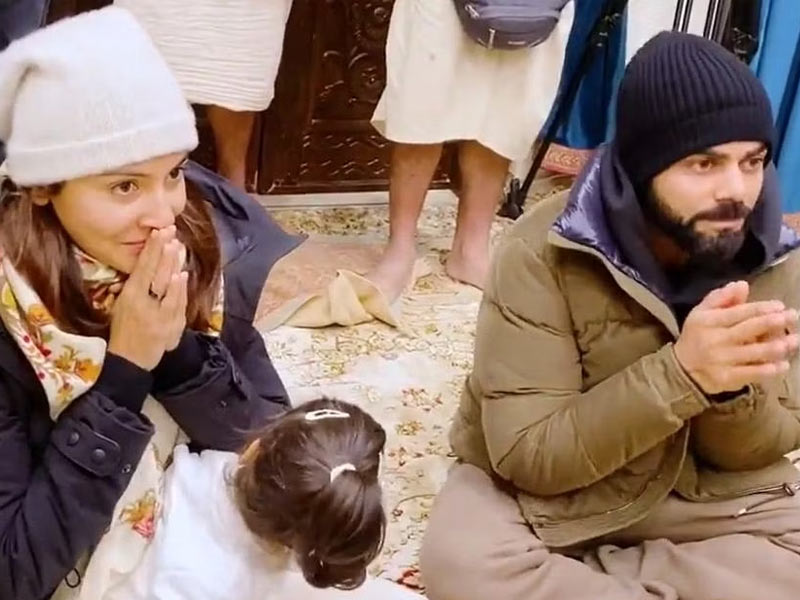 Neem Karoli Baba inspired Julia Roberts, a well-known Hollywood actress. Under the influence of Steve Jobs, Mark Zuckerberg visited Neem Karoli Baba's ashram in Kainchi. The trip was also attended by eBay co-founder Jeffrey Skoll and Google CEO Larry Page.