In India, what kinds of passports are issued?
In India, the following three types of passports are available:
Regular Passport: A regular passport has 36/60 pages. For adults, it typically has a 10-year expiration date and can be renewed. The passport validity for children is limited to five years, or until they turn 18, whichever comes first.
Government of India-issued diplomatic passports are given to selected individuals.
Official Passport: Given to selected government employees or any other individual whom the government has officially permitted to go abroad on business.
The Indian government is prepared for a revolutionary change in travel when India introduces its cutting-edge electronic passports, or e-passports, in the next two months. After the Indian Security Press in Nashik has produced 70 lakh blank passport booklets following satisfactory technical evaluations, an order of 4.5 crore chip-embedded passports will be placed.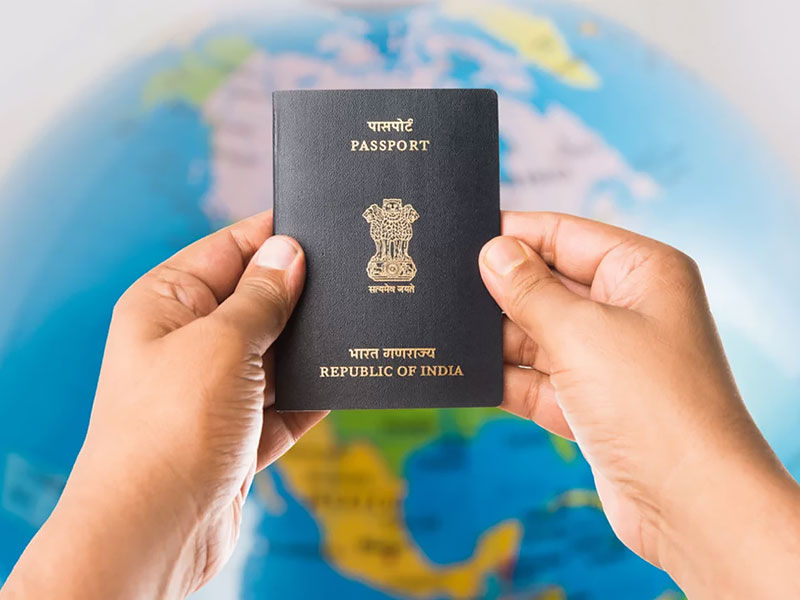 These passports have 41 cutting-edge features that scrupulously adhere to International Civil Aviation Organisation (ICAO) requirements, facilitating quick immigration processes in 140 countries. While keeping the look of conventional passports, the radio frequency identification chip on a single sheet is the revolutionary component.
The second page contains crucial personal information as well as a special digital security feature with a nation-specific "digital signature," which is verified by unique certificates. This development represents a big step towards easy international travel, helping aspirant students and job seekers from India.
Indian passports are issued through a network of 36 Passport Offices, the Andaman and Nicobar Islands Administration, and the Headquarters at PSP Division (only diplomatic and official passports). As extended arms of the 36 Passport Offices, 93 PSKs and 428 POPSKs have been added to this network.
The 190 Indian Missions/Posts overseas provide passport and other auxiliary services to Indian citizens residing abroad. According to the rules established by the International Civil Aviation Organisation (ICAO), all Passport Offices issue machine-readable passports.
The Chief Passport Officer (CPO), who also serves as the Appellate Authority under the Passports Act of 1967 and the Head of Department under the Delegation of Financial Powers Rules of 1978, is the Joint Secretary (Passport Seva Programme) and Chief Passport Officer of the Central Passport Organisation (CPO), a subordinate office of the Ministry of External Affairs founded in 1959.
The Passport Seva Programme (PSP) Division of the Ministry houses the CPO's headquarters. The Division is managed by the Secretary (CPV & OIA). The Joint Secretary (CPV) is in charge of handling consular, visa, and diplomatic passport issues.