India maintains a special position as the fashion industry transitions towards a more sustainable future thanks to its rich cultural past, textile traditions, and vital role as a worldwide resource for craftsmanship.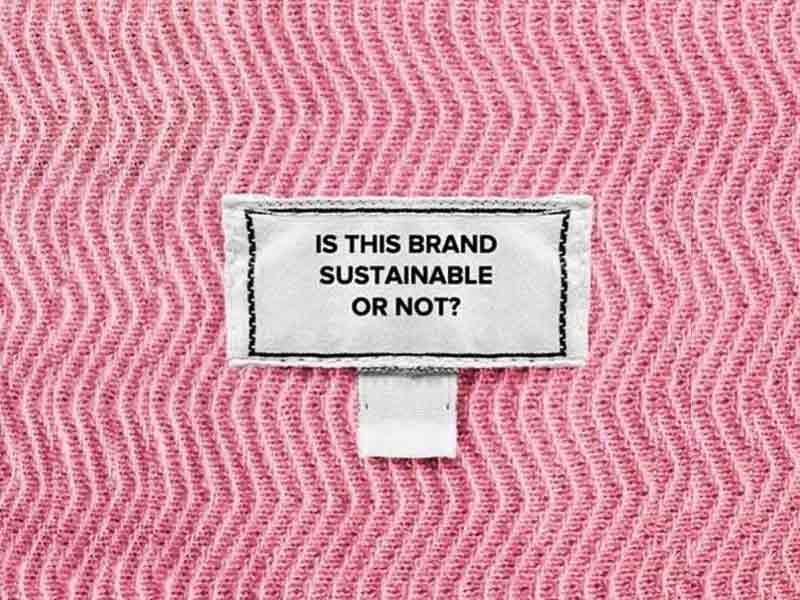 These designers are utilizing everything from plant-based fibers, deadstock fabrics, natural dyes, and energy- and water-efficient techniques.
Continue reading to find out more about the ten Indian apparel companies that are committed to sustainability.
NO NASTIES
As its name implies, No Nasties is a fair trade, organic, and vegan clothing company whose main goal is to design apparel that is good for the environment and reduces the carbon footprint of every product they produce. By funding offset initiatives like solar electricity, wind energy, forest protection, and tree planting, they can meet this challenging objective.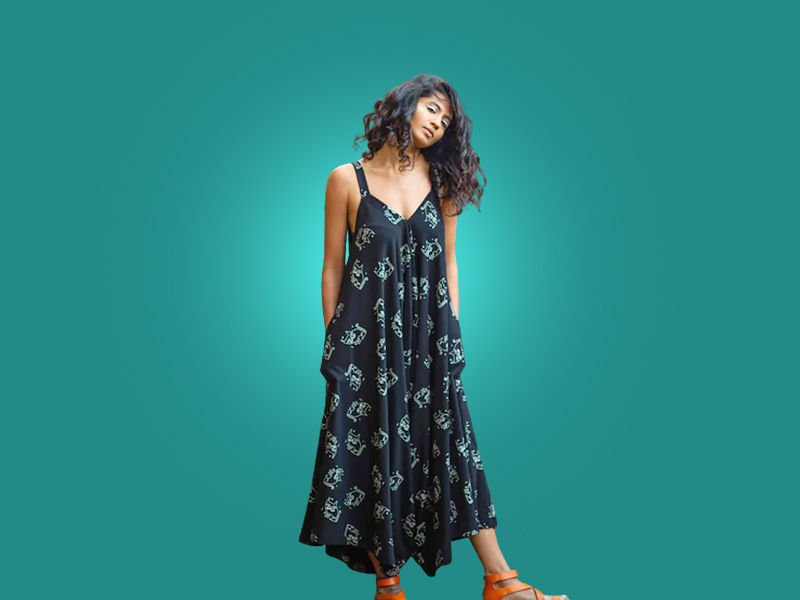 To calculate its footprint, the firm has also hired Green Story, a third-party life-cycle analysis software that takes into account the supply chain, material composition, and fabric used for every product they produce.  
Expect to discover a variety of wearable daily staples for both sexes created from breezy organic cotton and herbal and all-natural colors.
THE SUMMER HOUSE
This season, if you're looking for attire that will allow you to run errands after work without sacrificing comfort or style, look no further. You can find all the necessities for warm weather at The Summer House.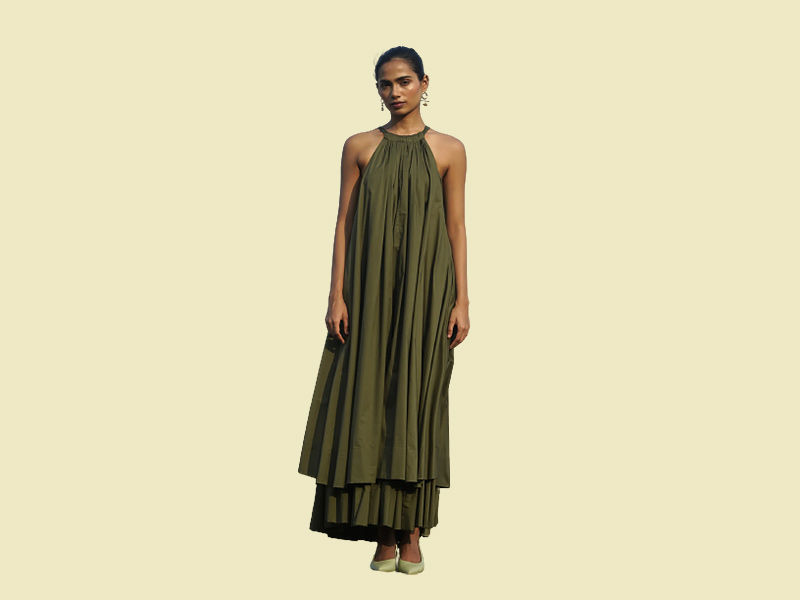 The brand's motivating purpose is to close the gap between traditional Indian workmanship and contemporary wardrobes. This is accomplished through collaborating with rural artisans to support and revitalize at-risk craft communities and assist them in moving away from exploitative methods.
The Summer House has so far been able to collaborate with 17 craft clusters in India to create one-of-a-kind textiles and handmade clothes using organic fibers.
OKHAI
At the core of everything Okhai does in its business operations is the empowerment of women. The company sells handcrafted goods manufactured by rural artists across the nation, including clothes and leisure items.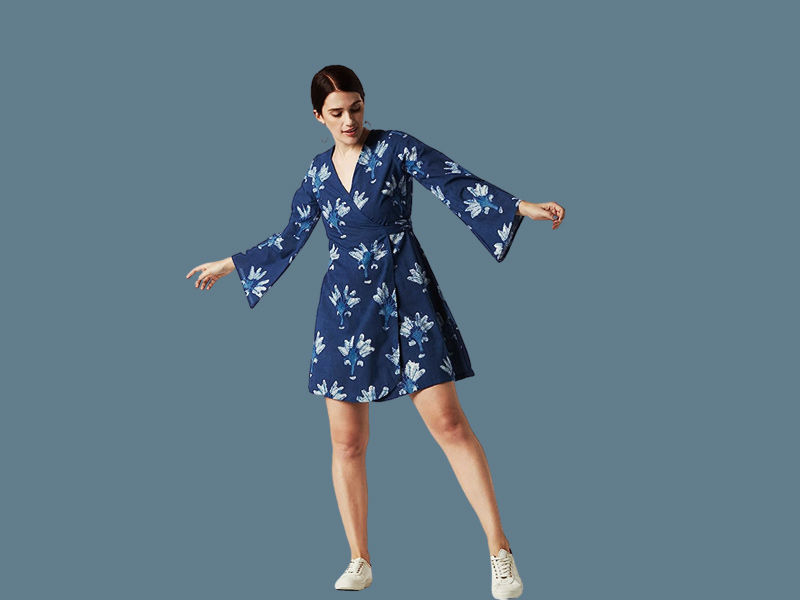 With the help of fair living wages and respectable work, it seeks to empower female artisans from underprivileged backgrounds and rural areas by helping them improve their social and financial status in their communities. This admirable endeavor is reflected in the intricately crafted clothing they have worn.  
ROOPA PEMMARAJU
Roopa Pemmaraju's opulent slow fashion line pays homage to India's age-old craft traditions, which are especially evident in her vibrantly colored pieces.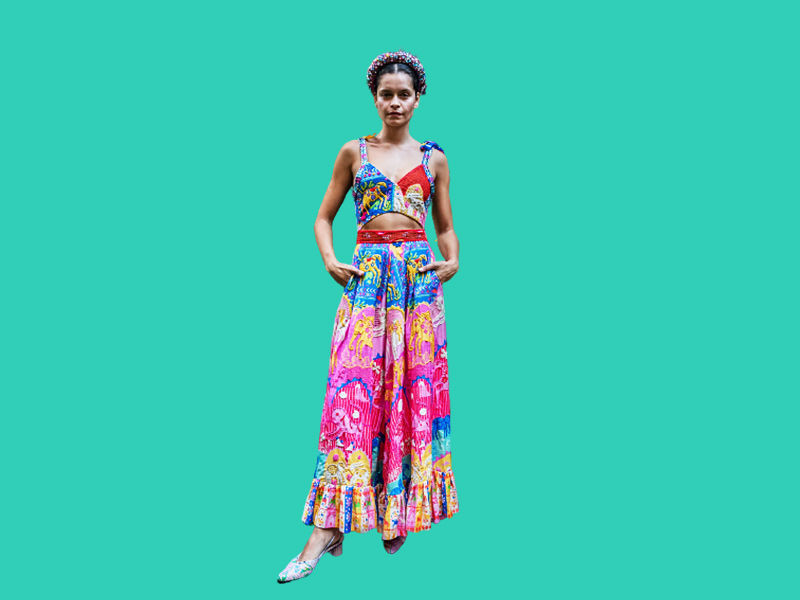 Her eponymous label seeks to commemorate Indian craftspeople via social and ethical responsibility by funding and supporting artists who use block printing and hand-weaving techniques.
Roopa Pemmaraju's brand may have its origins in India, but it conducts its retail business out of the United States. 
SUI
Sui is a slow fashion company that works with reputable NGOs in India to benefit underprivileged women working in the handloom industry. The word for a needle in the Indian language is the source of the name Sui.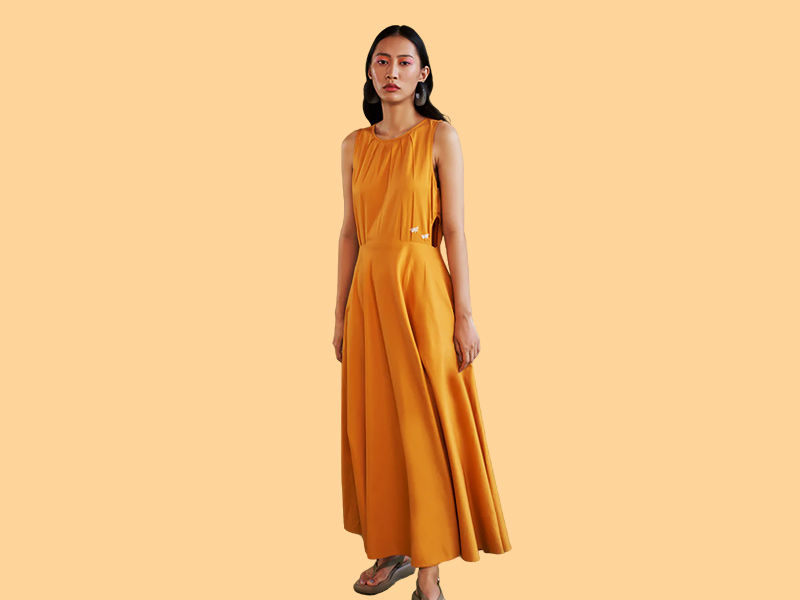 Every item at Sui is handwoven and dyed with herbal colors using materials including organic cotton, hemp, and linen. They currently provide coveted warm-weather staples like this instagrammable dress and this jacket with embroidery details that has us swooning.
GRASSROOT 
One of India's most well-known fashion designers, Anita Dongre, creates her ethically produced, ecologically friendly clothing line, Grassroot, with the help of female craftswomen from rural communities who are the keepers of traditional Indian crafts.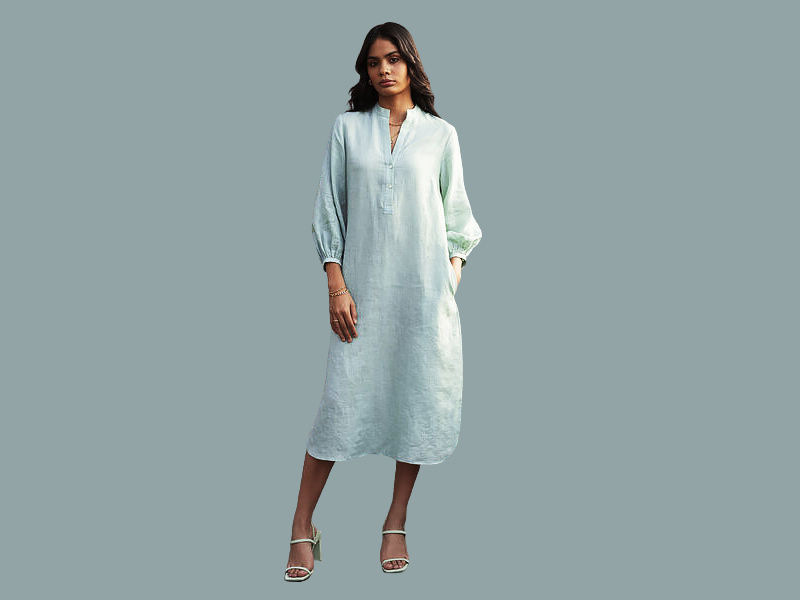 Grassroot's selection of clothes includes traditional sarees, kurta sets, and even a few skirts. It is equally colorful and intricate. These garments will undoubtedly transport you on a traditional journey across India thanks to their elaborate hand-embroidered or traditional dyed threadwork embellishments. 
OSHADI
Oshadi pronounced aw-sh-dhi, is a word that perfectly captures their sustainable purpose because it refers to the essence of nature or a healing herb in Sanskrit. The company began in 2016 as a womenswear label and has now evolved into a sustainable supply chain that is vertically integrated from seed to sewing. 
To further its goal of regenerative fashion, Oshadi uses restorative farming techniques to cultivate cotton and indigo on its own farm, replenishing the earth with nutrients. 
Nishanth Chopra, the creator of Oshadi, believes that circularity does more than just offer a space where items can escape the supply chain. It continues to circle indefinitely. If there is a loophole, you close it with something that restores reciprocity, gives it significance, and repurposes it before it is reinstated.
In addition to concentrating on its modest objective, Oshadi sells a variety of organic cotton clothing that has been carefully colored. 
DOODLAGE
Doodlage, a company whose main goal is to turn trash into fashion, uses deadstock fabric to make classic pieces that are sure to alter your perception of "patchwork" forever.  
Their silhouettes look young and contemporary, and the seamless way the patterns are combined makes them look neither out of place nor like your grandmother's quilt. 
 KA-SHA
Ka-Sha is an exhibition that celebrates Indian handicrafts by reviving traditional methods like appliqué needlework, quilting, dip-dyeing, tie-dyeing, and hand painting to create modern silhouettes that are just as detailed as they are fresh.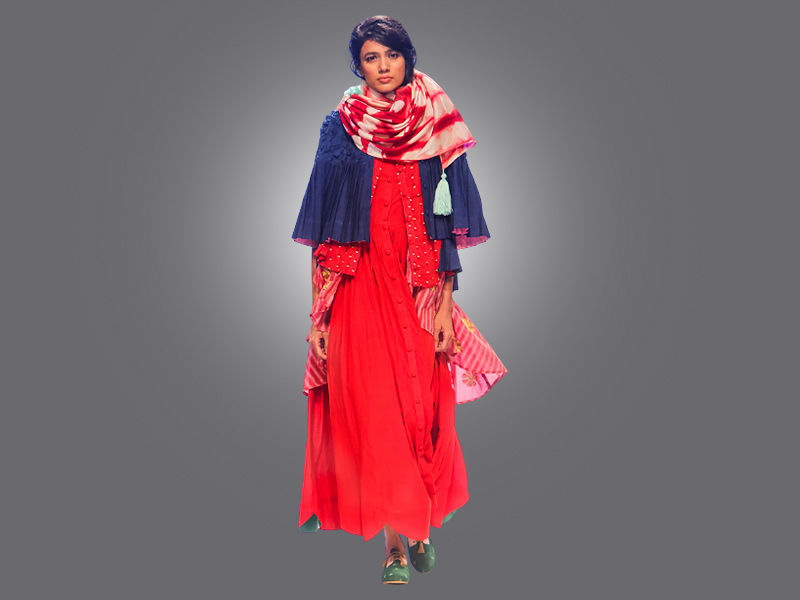 The company has also created the "Heart to Haat" campaign, which enables customers to bring in their gently used clothing so that they can upcycle and reuse it into a new component of their closet or house.
We adore Ka-Sha's line of reversible clothes, which provides adaptable items that can be dressed up or down twice for the price of one.
IRO IRO
Iro Iro was founded with the primary purpose of reducing and recycling trash created by its parent firm in Rajasthan, which produces and exports clothing.
As a result, the company broadened its focus to include handloom weaving to support the craft communities, particularly women, and help them earn a fair income rather than just the minimum.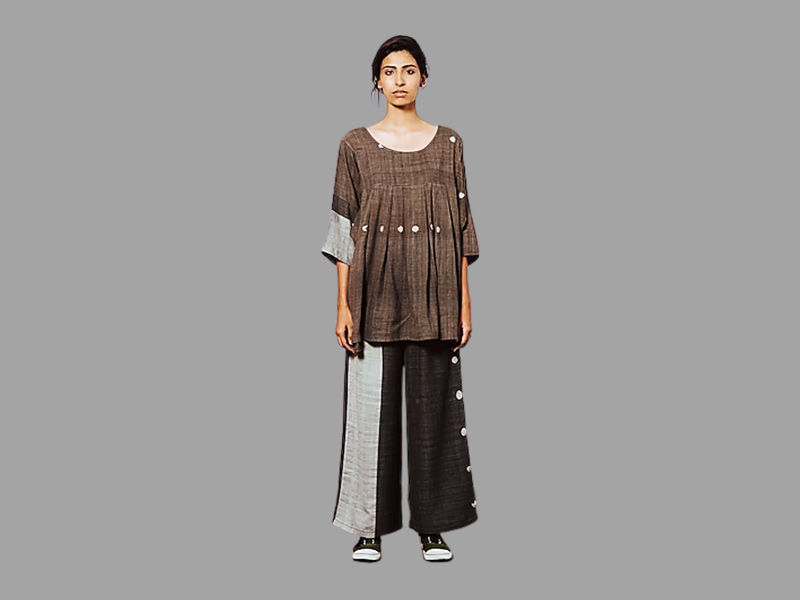 Iro Iro creates a variety of textural, finely patterned pieces and dresses using handwoven fabrics and upcycling processes.