Union Transport Minister Nitin Gadkari confirmed on Tuesday that the Centre has not proposed imposing an additional 10% tax on diesel engine vehicles, as reported in the media. According to sources, Gadkari will write a letter to Union Finance Minister Nirmala Sitharaman today evening recommending the additional tax to curb pollution.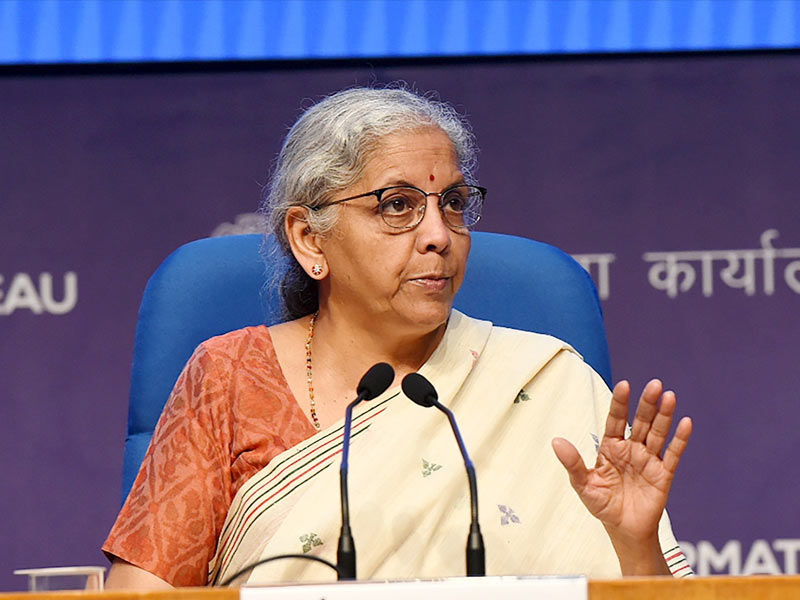 Clarification of media claims asserting an additional 10% GST on sales of diesel vehicles is urgently needed. It is important to stress that the administration is not now actively considering any such proposals, Gadkari wrote on X, formerly known as Twitter.
To lower air pollution levels caused by harmful fuels like diesel and to meet our promises to become Carbon Net Zero by 2070, as well as the sharp rise in automotive sales, he continued, it is crucial that we actively embrace more ecologically friendly alternative fuels. These fuels ought to be affordable, domestic, and pollution-free import substitutes.
Nitin Gadkari called diesel a "hazardous" fuel and underlined that the nation must import the fuel to meet demand while delivering a speech to the 63rd Annual SIAM Convention in the nation's capital on Tuesday, according to news agency PTI. Additionally, he exhorted the sector to concentrate on eco-friendly alternative fuels like ethanol or green hydrogen.
Gadkari claims that the nation's reliance on diesel vehicles has already decreased significantly.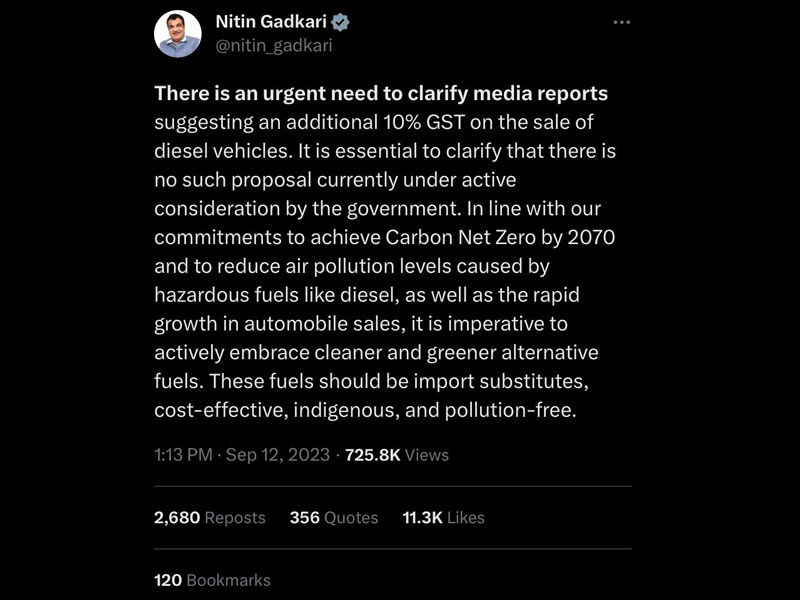 A government panel suggested converting to electric and gas-powered vehicles earlier in May and outlawing four-wheeled vehicles with diesel engines by 2027.
The panel had stated in a report published on the website of the oil ministry that "by 2030, no city buses must be added which are not electric…diesel buses for city transport shouldn't be added from 2024 onwards."
Meanwhile, carmakers such as Maruti Suzuki India & Honda are now no longer producing diesel vehicles.
Notably, autos are currently taxed at 28 percent GST, with additional cess ranging from 1% to 22% depending on the kind of vehicle; SUVs have the highest GST rate of 28 percent, with a compensating cess of 22%.