Nearly 6.75 lakh pots of flowering plants and foliage will adorn designated roads and venues in Delhi for the G20 Summit next month, Raj Niwas officials said on Sunday.
The significant locations that have been beautified with potted plants include the Sardar Patel Marg, Mother Teresa Crescent, Teen Murti Marg, Dhaula Kuan-IGI Airport Road, Palam Technical Area, India Gate C Hexagon, Mandi House, Akbar Road roundabout, Delhi Gate, Rajghat and the ITPO, they said.
Following a planning conference led by Lieutenant-Governor V. K. Saxena, instructions were given designating the agencies that would participate in the push and giving them the duty of obtaining a particular quantity of plants or pots, ideally from their nurseries.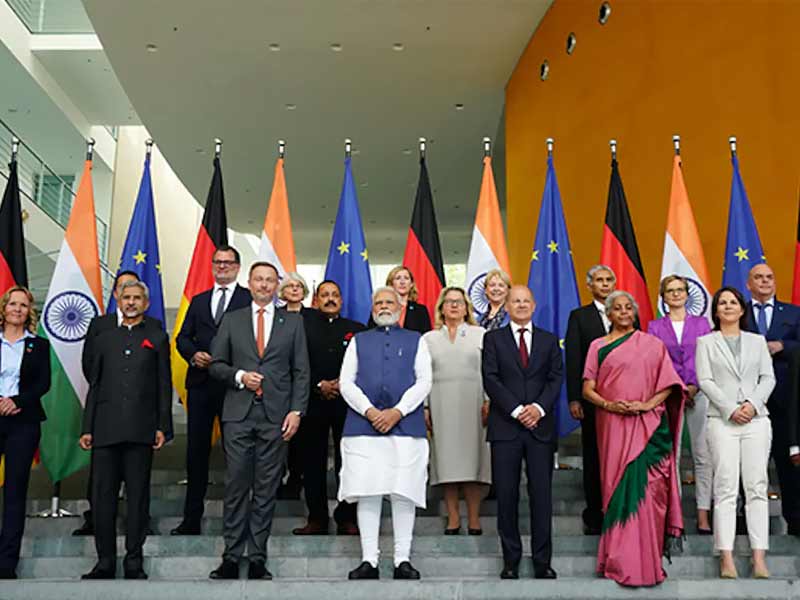 "This resulted in a seamless coordination between five departments or agencies undertaking the procurement and placement of these potted plants with the L-G personally monitoring the progress of work and inspecting different corridors in the last couple of months," a representative said.
The official added that in contrast to the 3.75 lakh plants planted by the forest department and the Delhi Parks and Garden Society (1.25 lakh foliage and 2.5 lakh flowering), 50,000 pots were produced by the PWD (35,000 foliage and 15,000 flowering), one lakh by the DDA (85,000 foliage and 15,000 flowering), one lakh by the NDMC, and fifty thousand by the MCD.
The 61 roadways currently have 4.05 lakh potted plants along them, but the remaining potted blooming plants will be installed in the first week of September, according to the officials, to ensure that they are fully bloomed for the length of the G20 Summit.
On Sunday, the L-G also went to the Palam Air Force Station.
"At 'Yakshini Chowk', the air force station's Palam Technical Area road junction.
He tweeted, "As we prepare to welcome HoGs/HoSs for the next G20 Summit.
The authorities noted that the LG also paid visits to the India Gate C-Hexagon, Akbar Road, Tughlaq Road, Kautilya Marg, SP Marg, Dhaula Kuan, and Thimmayya Marg on Sunday, which was his 54th inspection or monitoring visit since July 1.