Socializing your puppy
One of the most crucial elements of caring for a puppy is early socialization. It entails enrolling your puppy at 7-8 weeks old in a puppy class with a trainer who has been suggested by a veterinarian. As early as 8 to 12 weeks, puppies will go through several extremely significant developmental stages. During this period, your puppy must engage in safe and varied socialization with people, other dogs, and a variety of scenarios.
Although many dog owners believe they have the experience needed to give effective socialization, a puppy class with a qualified trainer is incomparable.
When your puppy visits our hospital, we will assist you in identifying troublesome behaviors and teach you how to prevent your puppy from picking up undesirable habits. We'll talk about any worries you might have and provide answers. We will also provide you with take-home information so that everyone in your household can contribute to promoting good puppy manners.
For instance, dogs with poor socialization skills are significantly more prone to become fearful or aggressive when they encounter strange people, animals, or situations. It is simpler and safer to live with dogs who don't freak out in scenarios like honking horns, cats, bicycles, veterinary exams, crowds, and long stairwells than it is to live with dogs who do. Additionally, dogs with good social skills have considerably more carefree, contented lives than dogs who are continually freaked out by their surroundings.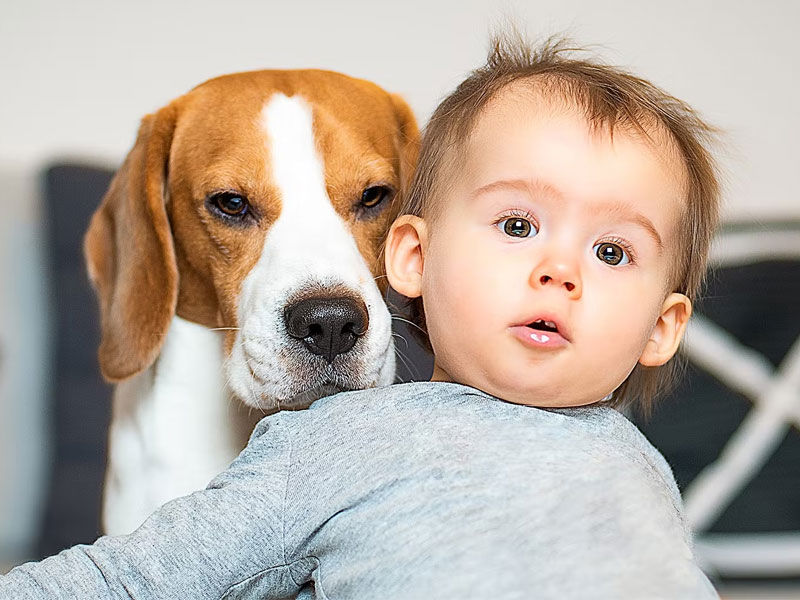 Puppies are most at ease meeting new people or animals, learning new behaviors, and experiencing new things between the ages of 8 and 12 weeks. Even though they might still experience dread, you can assist them by controlling unfamiliar situations and offering encouraging words of encouragement when it does. Puppies start to lose their tolerance for unfamiliar settings, people, and animals after 12 weeks of age, making socialization and obedience training harder as time goes on.
Disease Symptoms In Puppies
Young pups are prone to illnesses and disorders, many of which are completely preventable, and which can be quite deadly. Puppy immunizations are crucial for this reason. However, vaccines for puppies alone won't shield them from every disease. Being careful in watching your puppy's behavior for symptoms is the key to preventing disease. Contact your vet right away if you see any of the following symptoms in your puppy:
having no appetite
sluggish weight gain
vomiting
abdominal discomfort or swelling
lethargy (tiredness) (tiredness)
diarrhea
having trouble breathing
coughing or wheezing
white gums
swollen, bloodshot, or discharged eyes
nasal dripping
not being able to pass stool or urine
All of these signs and symptoms point to urgent or emergency circumstances and demand prompt veterinarian attention. If you experience any of these signs, please contact Indian Trail Animal Hospital right away.
Knowing How To Handle A Puppy's Teething
Although irritating and occasionally painful, puppy teething is a typical aspect of owning a puppy. Puppy teething is a normal phase of a dog's development and maturation, but it's also a habit that can spiral out of control if a dog doesn't have access to appropriate outlets at this time.
Puppy births almost often result in the absence of teeth. At about three weeks of age, deciduous teeth start to erupt. A full set of 28 baby teeth will be present in the puppy by the age of six to eight weeks. Puppy teething is brought on by this quick, fresh growth. Your dog may choose any object to chew on or gnaw during teething to ease the discomfort brought on by the developing teeth. For the following reasons, canine growth is crucial to teething:
Nipping and biting are common social behaviors in canine culture.
Puppy teething serves as a means of garnering attention.
A protective mechanism in puppies is teething.

ImageCredit: youtube
During this period, it's crucial to give your puppy age-appropriate puppy teething aids and toys and to softly but firmly teach that giving nips and bites to people, property, and other animals is not acceptable. If you do have other animals in your home during the puppy teething time, they will be equally assertive. Just be sure to keep an eye on animal play to prevent a simple puppy teething incident from turning into something more dangerous.