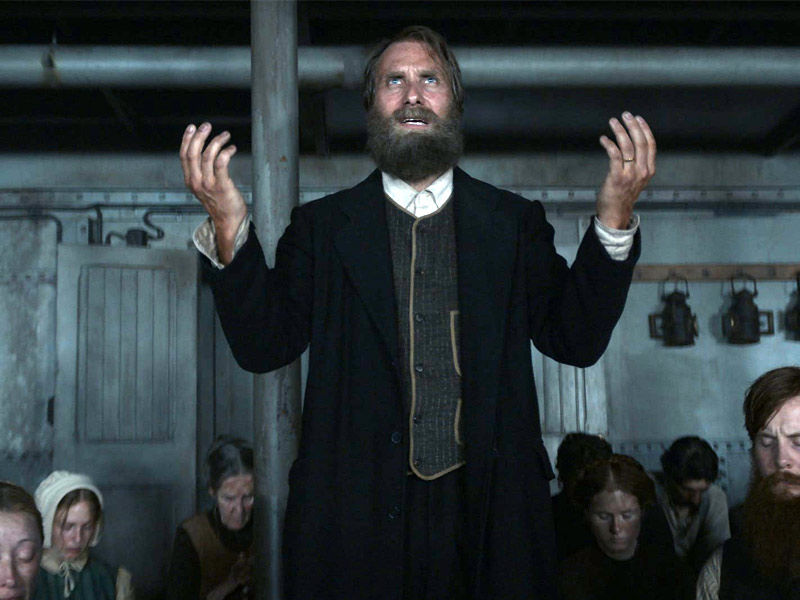 Dark took some time to gain worldwide traction, but once it did, the German series by Jantje Friese and Baran bo Odar became one of Netflix's biggest blockbusters. Friese and Bo Odar are back on the streamer two years after Dark's climax, with a greater budget, a more ambitious project, and the weight of expectation on their shoulders. Fortunately, 1899 delivers on its promise of a mind-bending conundrum that will keep the viewer wondering until the very end, as the tale twists and turns in unexpected ways.
While piecing together all of the clues the showrunners leave behind in each episode is entertaining, 1899 also demonstrates Friese and bo Odar have a remarkable aptitude for probing human suffering, even if they occasionally prioritize mystery above character development.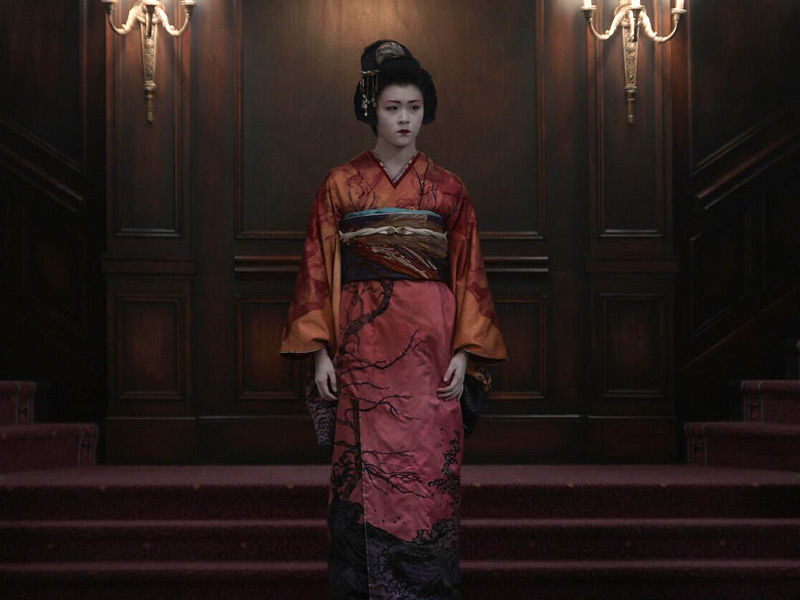 1899 follows the passengers and crew of the Kerberos, a steamboat ship that left Europe on its way to New York. Thousands of people hopes to be aboard the ships, hoping to find a better life in America at a time when the United States was still a light of hope to the rest of the globe.
Similarly to how Dark relied significantly on the cultural distinctions of different decades in Germany, the historical backdrop of 1899 allows Friese and bo Odar to explore Europe's heterogeneous nature by showcasing a multinational cast of individuals from every part of the ancient continent. In a fantastic creative choice, the showrunners sought out talent from all across the world to guarantee that 1899 was accurate to the different languages spoken by the Kerberos' passengers.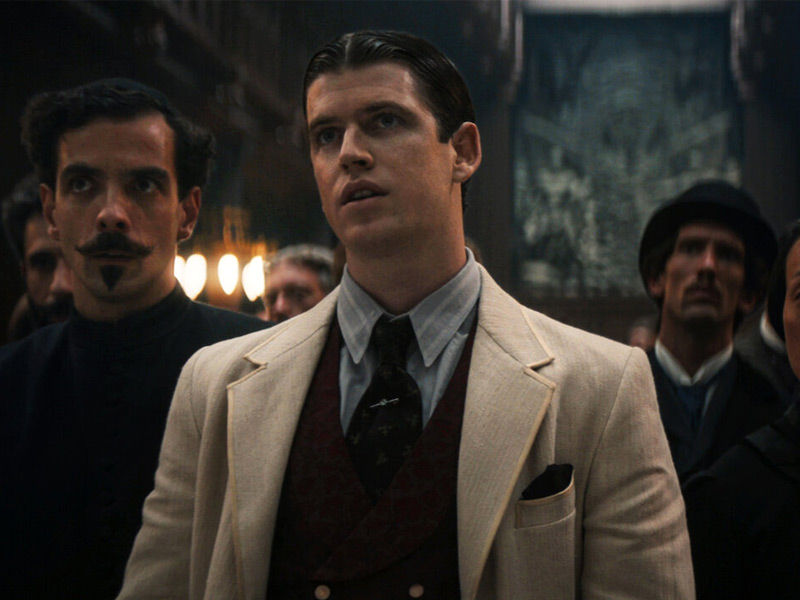 While English is the prevalent language in 1899, utilized by the major characters or as a means of communicating official information between the ship's crew and the passengers, there is a rare effort to let individuals of other nationalities talk in their languages. Language is also the most significant obstacle to communication since individuals are obliged to collaborate even when they don't understand each other. By investigating the accuracy of language boundaries, 1899 demonstrates how, despite their differences, individuals can band together when danger threatens them all, discovering nonverbal means to communicate. It also demonstrates that, while language molds our worldviews, the human experience is universal, as trauma changes the person we become.
From the outset, 1899 has a significant edge over Dark in that it makes us feel profound about its ensemble of people. There's something strange going on with the Kerberos, and the mystery of what happens there drives the narrative forward. Nonetheless, each individual is a conundrum in its own right, as we gradually uncover what compelled so many people to join the same ship. 1899 fleshes out the motivations of the Kerberos characters by providing viewers insights into their pasts.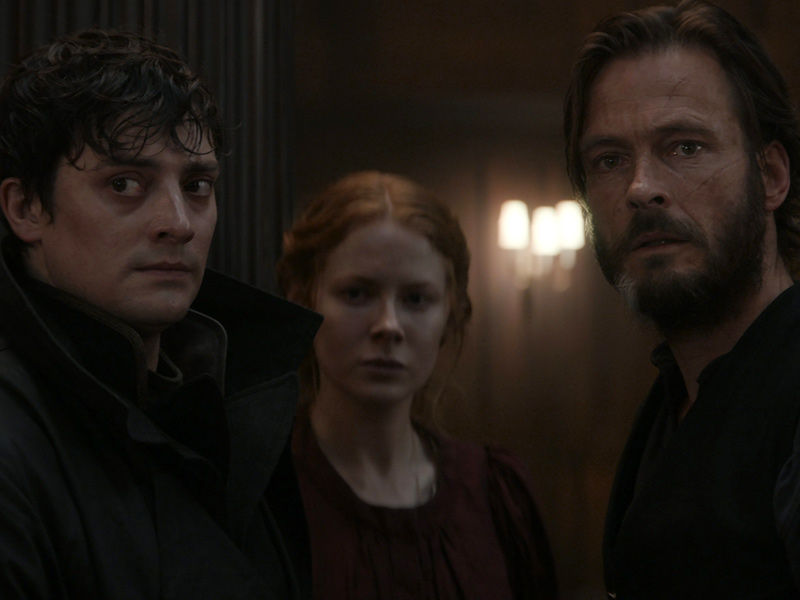 Each episode of the series focuses on a separate character constellation, demonstrating how these individuals are linked and why they are aboard the ship. The method is extremely effective at keeping viewers involved since there is always the promise of gaining a deeper understanding of one of your favorite characters in a future episode. Unfortunately, as the season finale approaches, 1899 abandons character development in favor of mind-bending discoveries that undermine the show's emotional stakes.
When Dark debuted on Netflix, audiences had no idea what to anticipate, making the show's surprising disclosures all the more impactful. People watching 1899, on the other hand, are prepared to be duped by the showrunners, which means they will hunt for hints in every frame of the series. Knowing well well that the mind-bending mystery is the most appealing aspect of Dark and 1899, Friese and bo Odar don't waste time-shattering our perceptions and making us doubt reality.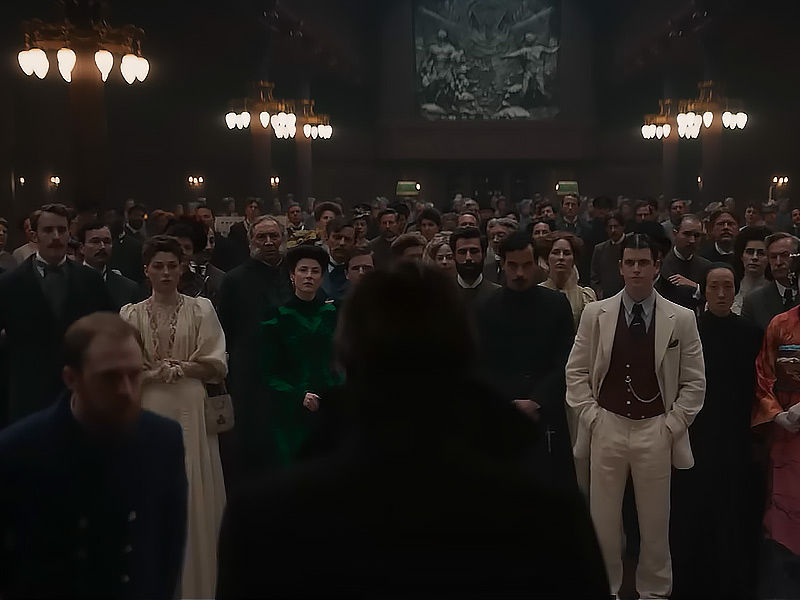 Because both producers and audience are on the same wavelength when it comes to 1988, they can deliver a tale that is both more complicated and simpler to understand. As a result, the mystery consumes the attention that should be focused on the characters.
Friese and Bo Odar have excellent control over the story of 1899, employing smart visuals to bury information for viewers to locate in the most unexpected locations, from earrings to background wallpapers. However, for a program to be successful in the long run, it must have characters to care about and significant storylines to tell. And, although 1899 succeeds in creating a riddle that is both ingenious and accessible, it falls short of making us root for the destiny of its greatest characters. When the season finale ends, so much has been subverted that both their successes and defeats have no purpose.
However, there is still time to guide the ship in the proper direction. Since Season 1 has already turned reality upside down and revealed the series' illusive realities, it is hoped that future seasons would devote more time and effort to developing its wonderful cast. That would assist to raise 1899 from a very entertaining but ultimately empty program to a television classic.