Every home cook has been there: dinner is finished, and the family has returned for seconds (and thirds), but as you're cleaning up, you realize you may have cooked more food than you planned. No worries, leftovers are always welcome.
What's more aggravating than having extra food is figuring out what to do with it before it spoils. Some meals don't allow for a second act, instead requiring you to reheat and consume them exactly as they were served. That can get tedious. Fortunately, in some cases, your leftover food may be given new life. Pasta, potatoes, or leftover rice may frequently be reinterpreted as a completely new cuisine.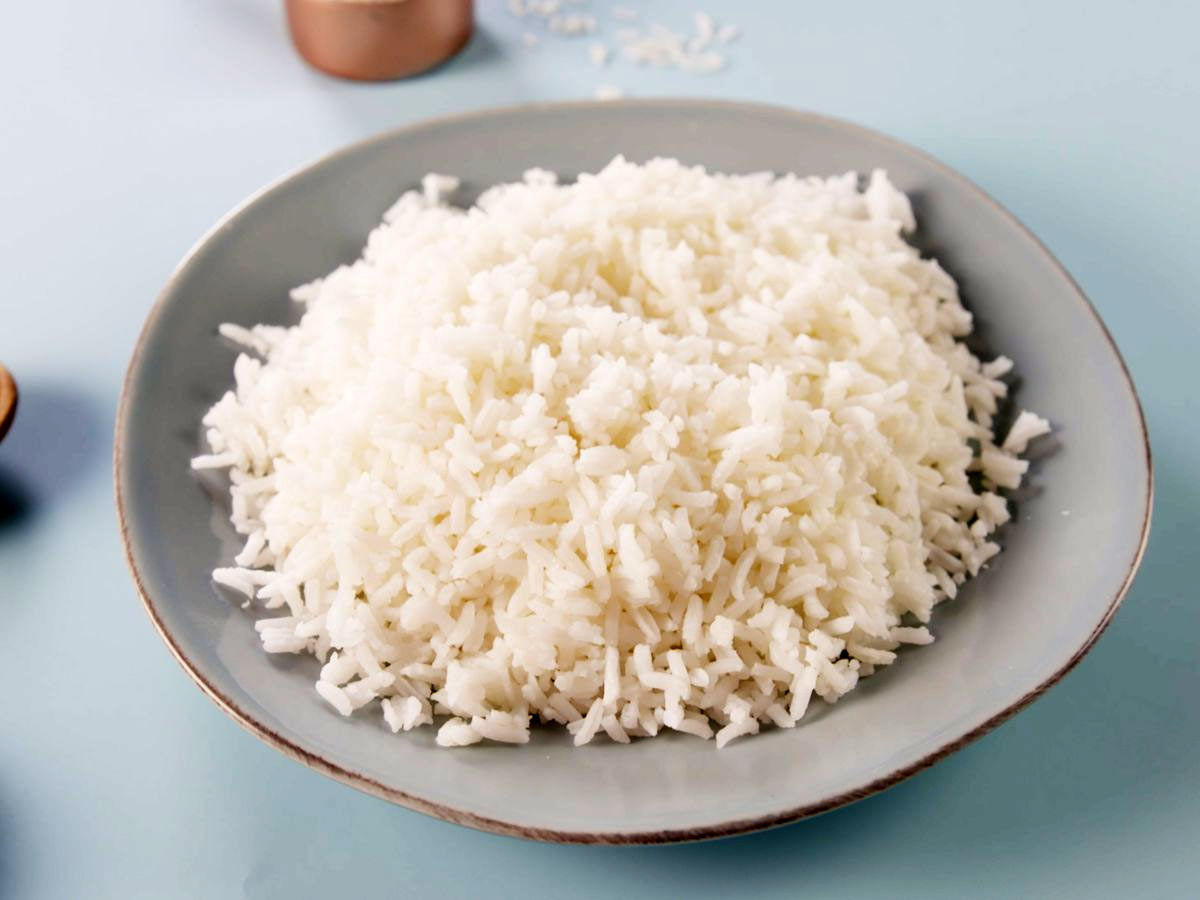 Grains have a lengthy post-cooking shelf life, but you shouldn't wait for them to go bad. In the case of rice, there are several methods to transform your leftovers into a side dish or main course for tomorrow.
Rice is undoubtedly the most popular dish in the world, and cuisines all over the world employ it in a variety of delectable ways. The possibilities are unlimited, but this list will help you get started on where to take that pot of rice in your fridge. The majority of these recipes are fast to prepare and will have you fed in no time. Several are on the more daring end of the gastronomic range, and some even serve dessert. It's time to start cooking.
Sop up anything hot with leftover rice. 
Spicy spices and sauces may transform a bland meal into a tasty experience, but too much can be overbearing. Not everyone wants to break out in a cold sweat while eating supper. If you're craving something with a high Scoville rating but want to keep your tastebuds happy, try matching it with something neutral, like leftover rice.
Make fried rice
There aren't many meals that benefit from leftover ingredients, but fried rice is one of them. In reality, many fried rice recipes call for leftover grains rather than newly cooked grains. Allowing your rice to rest in the refrigerator can benefit your future dinners and get you closer to that distinctive, crave-worthy crispy texture. 
Leftover rice is the key to flawless homemade fried rice, whether you add shrimp, chicken, or just plain vegetables. Because heated, freshly cooked rice absorbs moisture when fried, you should have it cooled. Look no further than the leftover rice in your fridge for an affordable at-home supper that tastes identical to your favorite Chinese takeout.
Stir the rice into a soup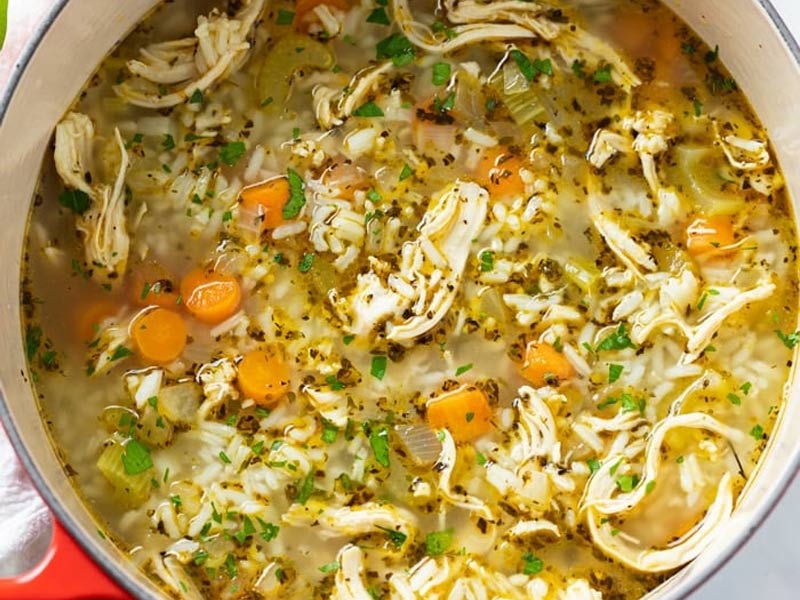 Soup is always a good idea, whether it's from Granny's unique family recipe or as a means to clear out the vegetable crisper. When you're hungry, a hot bowlful will always come in handy, and it's an easy-to-make solution for both the novice home cook and the seasoned chef. Best of all, soup may be made in a variety of styles and with a wide range of components. There are as many soups as people on the planet. Whatever sort of soup enthusiast you are, everyone can agree on one thing: a heartier soup implies a better soup.
This is when the leftover rice comes in handy. Do you need something to warm your belly and your soul? Soup with chicken and rice will suffice. Looking for something with a lot of flavors? Serve a scoop of those day-old grains of rice beside a steamy dish of chicken and sausage gumbo. Rice may offer nutrition and depth to your vegetable and vegan dishes in addition to filling up meat-based soups. Your palate will reward you if you add some rice to practically any soup.
Serve the rice as a sweet dessert
If a pot of leftover rice doesn't instantly scream "dessert possibilities," you're probably looking at it incorrectly. There is one sweet delicacy that tops the list of easy-to-make-at-home sweet snacks, and it uses the leftover grains from last night. Rice pudding is a simple snack that makes the most of your prior culinary efforts while needing no more work.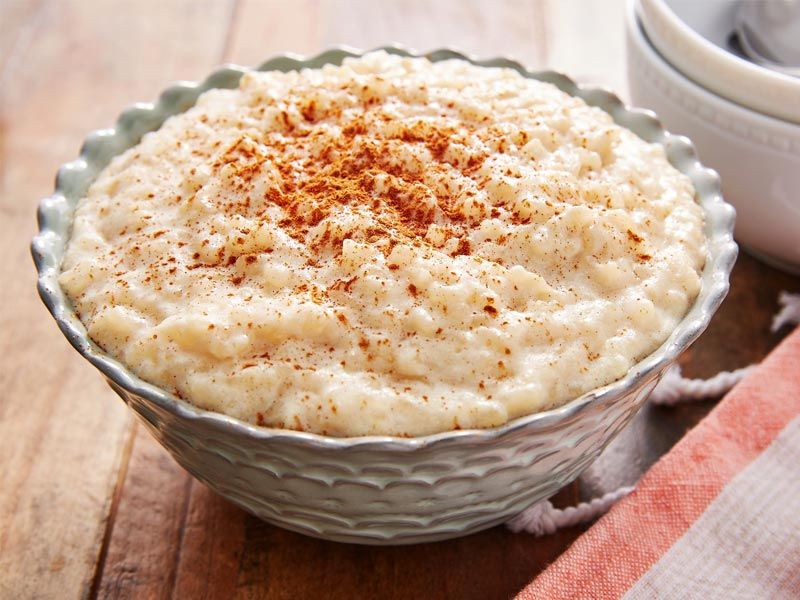 When it comes to cooking rice pudding, there are a few things that can go wrong, and most of the components are most likely already in your kitchen. A pot of cream, as much (or as little) sugar as you desire, a dash of cinnamon, and bon appétit: Your family might believe you're on your way to becoming a chef. Plus, homemade rice pudding is bound to be healthier and less wasteful than store-bought plastic single-serve cups.
Use leftover rice to make a creamy risotto
There is a proverb in Italy regarding where you prepare your meal. "La Cucina Piccola fa la casa grande," meaning "The little kitchen makes the house enormous." What this implies is that a crowded kitchen draws more people together and provides more opportunities to cook and spend time with those you care about. It's a cute phrase, but often a small kitchen means little space for leftovers, like a pot of rice. In such a case, consider some more Italian wisdom: make risotto with it.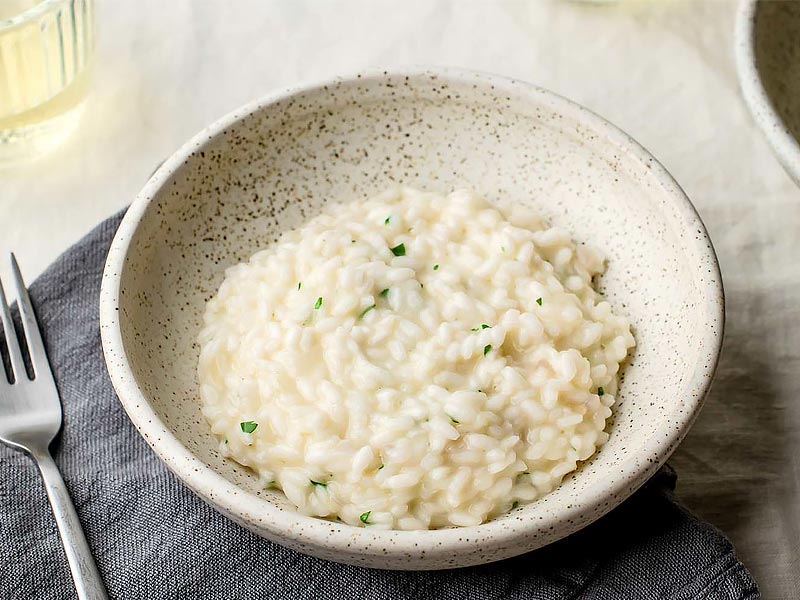 Outside of Italy, pre-cooked risotto is commonly served alongside boxed items such as instant mashed potatoes or mac & cheese. In Italy, eating risotto like that may get you barred from entering the country. All jokes (warnings?) aside, this creamy dish is an excellent way to repurpose leftover rice. This might be a quick and easy out-of-the-box alternative for a quick meal. Combine the leftover rice with the herbs, stock, and butter, then serve your risotto as a main course or a wonderful side dish. Make the Italians proud!
Fill a burrito
Italian cuisine is far from the only one with inventive uses for leftover rice. Tex-Mex, an Americanized version of Mexican cuisine, has several recommendations for great ways to utilize previously cooked grains. Filling a tortilla with rice may not be the most genuine way to recreate cuisines from south of the border, but it is a clever, tasty way to use up leftovers.
Before filling your burrito, reheat the rice by steaming it with some chopped cilantro. You'll end up with a burrito foundation that's comparable to what you'd get at Chipotle, but without having to shell out huge amounts for a hefty lunch. Using leftover rice to stuff your rolls is what creates a Mission-style burrito, which is the enormous, hefty variety that will keep you full for the whole day. Rice is an excellent accompaniment to beans and vegetables in vegan burritos. It may also be used to bulk up a scrambled egg and cheese tortilla. That's a quick morning meal that won't leave you hungry.
Craft some rice cakes
Frying rice is an easy method to repurpose leftovers, but rice cakes are something to try if you want to get a little more creative. Many civilizations use rice's carbohydrate properties to make flour, which is subsequently used to make bread, crackers, or, in certain circumstances, cakes. Rice flour is also commonly used in gluten-free baking. Turning rice into flour is a time-consuming procedure, but there are a few ways available that operate off the notion of rice flour without necessitating the use of a grain mill.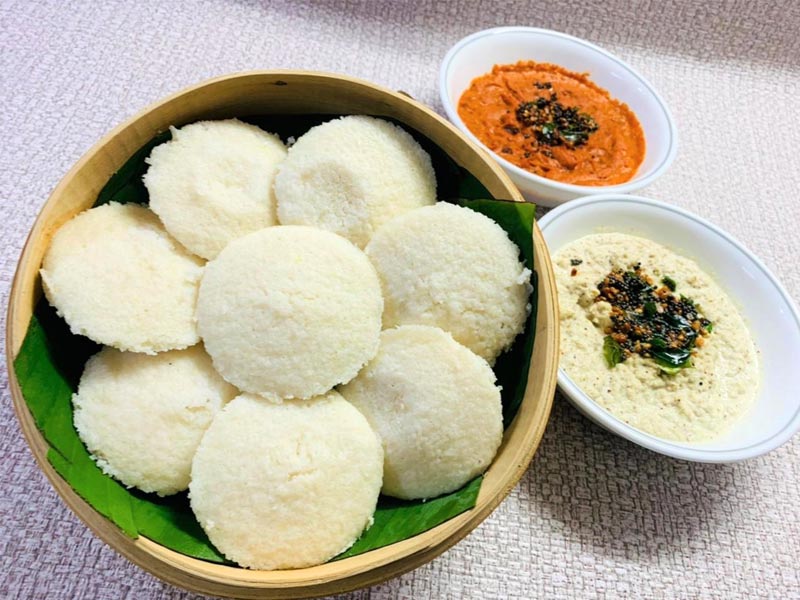 Idli is a popular rice preparation in Indian cuisine. This delicacy is a lightly steamed rice cake that is generally served with chutney for breakfast. In-depth, authentic idli recipes need some fermentation experimentation, but the results are well worth the effort (via World Traveling Chef). There are additional simple methods that ask for combining pre-cooked rice into a paste, which is then molded into the conventional idli shape. This soft cake will most likely need the most effort of any leftover rice dish, so come to the kitchen prepared to put in some effort.
Prepare an Indian breakfast
Though rice kernels are used as a hefty filler in many cuisines, this grain is only a few steps away from taking on an altogether other form. Whether you're searching for a one-of-a-kind baking experiment or running a zero-waste kitchen, the Indian morning meal akki roti (or rice roti) is a novel way to put your pre-cooked grains to use. According to Fine Dining Lovers, roti is normally unleavened and produced from whole wheat, but this variation, a Karnataka classic (via Times of India), might be a good spot to test replacing some day-old rice as a basis for the flatbread.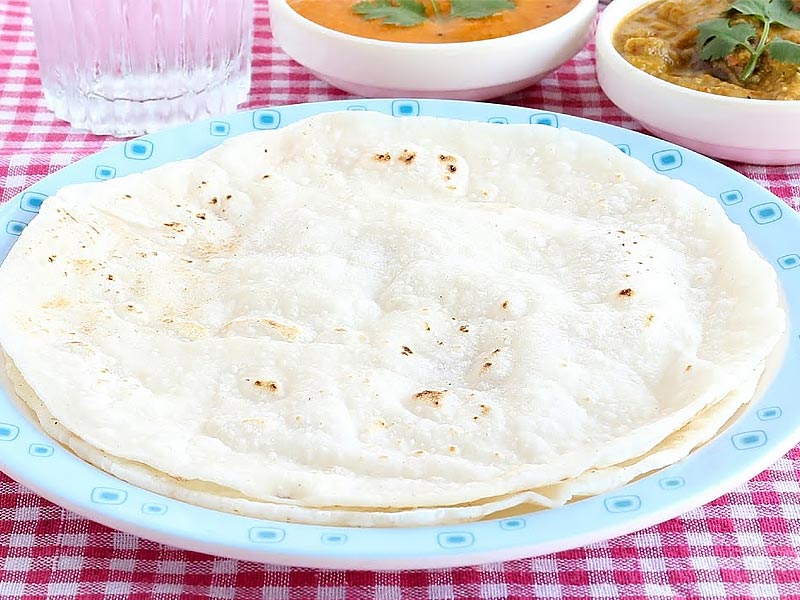 As an example, consider this idea from Recipe Book. White rice is pounded with aromatics like garlic, ginger, cumin, and chile before being combined with rice flour as a binder. While the tandoori oven is the traditional method of baking roti, it's more likely that you'll have a Tawa or similar nonstick pan on hand when it comes time to grill the flatbread.
During this procedure, roti will not become as bouncy as naan bread. Still, it's a delightful way to start the day with a handmade meal created from recent leftover items.