India is a land full of adventure and thrills. And there's something special for everyone at all times.
What better way to take in the sights of the country than by pedaling from one location to the next?
Here are a few of India's best cycling routes for you to check out :
Manali to Leh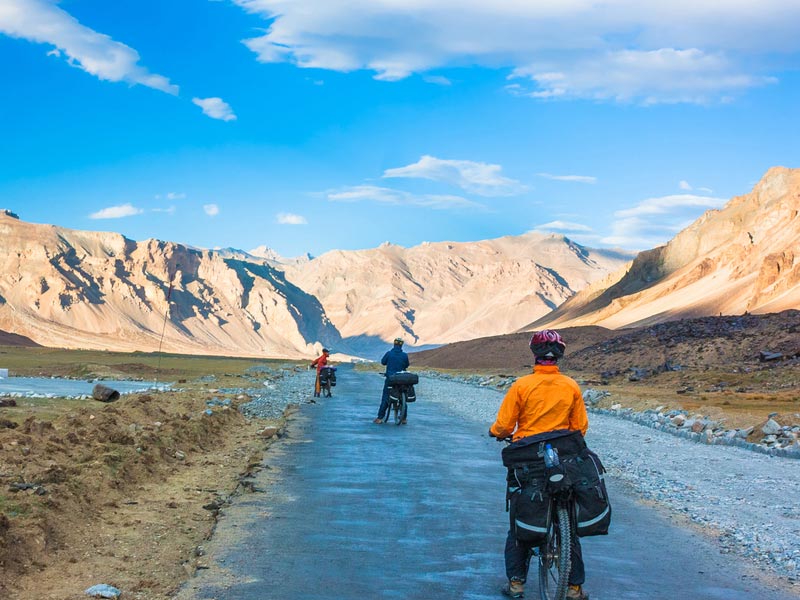 Cycling through the winding, swiveling roads is unquestionably the mother of all trips. The roads paved through the Himalayan mountains will put your stamina to the test, but more importantly, your mental fortitude. Ethereal views of paradisaic lakes, clear blue skies, towering mountains, and a slew of Maggi stalls will be rewarded for your tireless efforts.
Chennai to Pondicherry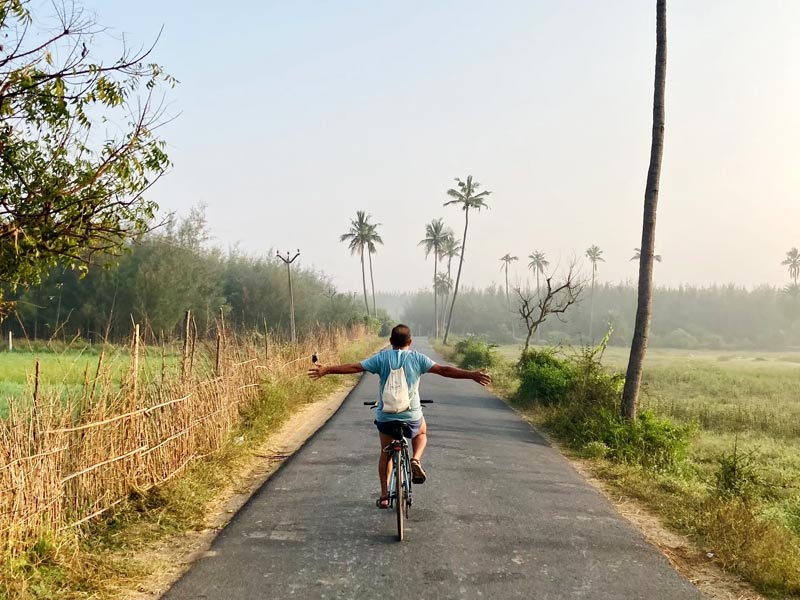 This breezy coastal journey, which forms a peripheral route outlining the eastern coast, introduces you to a plethora of beautiful beaches that stretch along the way. This cycling tour is a simple route that promises scenic views and an enjoyable ride. We strongly advise beginners to take this ride.
Easy difficulty level.
2 days is the recommended duration.
Kochi to Allepy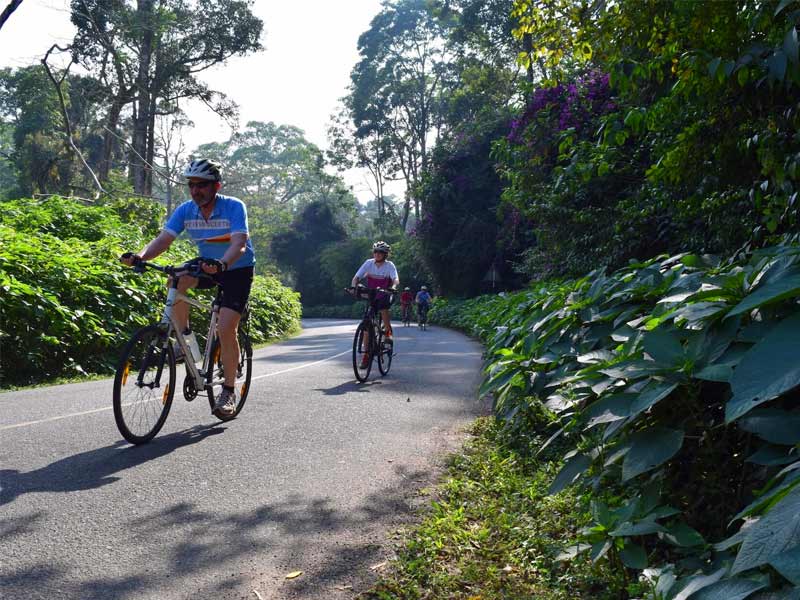 Riding through Kerala conjures images of dreamy images akin to God's abode, set amongst the ravishing landscape curled into the Arabian Sea. A fragrant path leads you all the way through fishing hamlets, colorful towns, and pastoral backwaters dotted with coconut trees.
Easy difficulty level.
5 days is the recommended duration.
Mangalore to Goa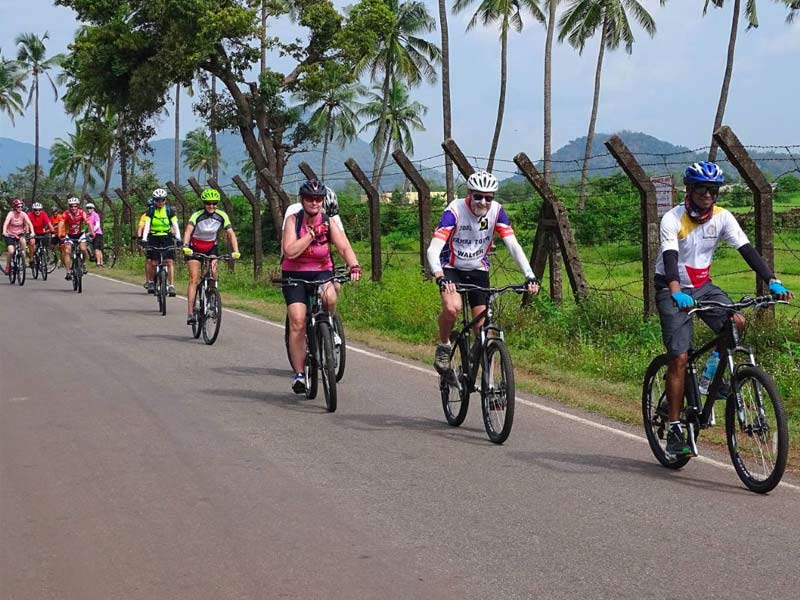 Another journey along the coast, passing through Mangalore on the way to Goa is a ride to remember. This route will reveal a dynamic side of South India by passing through quaint villages with fishermen going about their daily chores, a stop for local food, and passing waterfalls, temples, and national parks.
Cycling in and around Goa is also an experience not to be missed, as the ever-vibrant towns of Kaup, Udupi, Bhatkal, Gokarna, and Karwar are all located along the way.
Moderate in difficulty.
6 days is the recommended duration.
Coorg to Munnar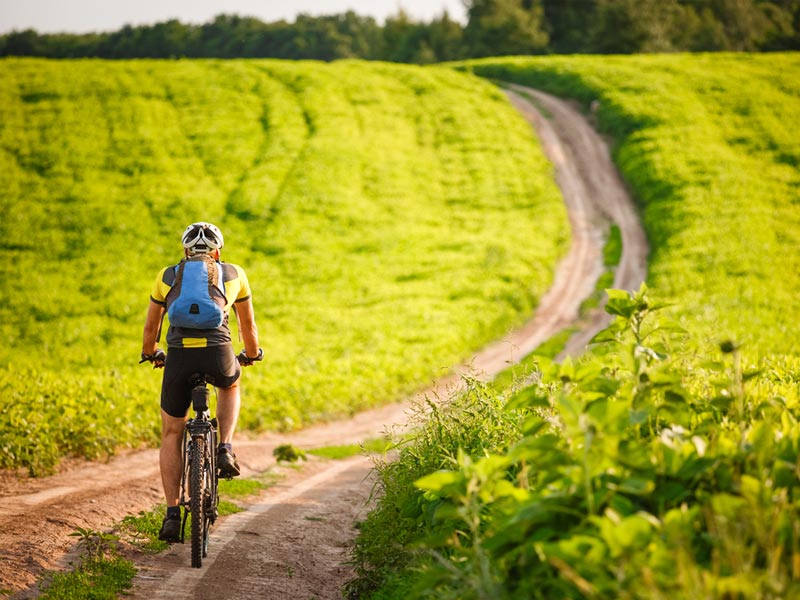 This path is similar to your favorite brew: it's light, strong, and energizing. The aroma of coffee will act as an instant stimulant, removing all of your exertions. This road is not for the faint of heart; it has its share of obstacles, including serpentine roads, forests, and hills.
Moderate in difficulty
7 days is the recommended duration.
Agra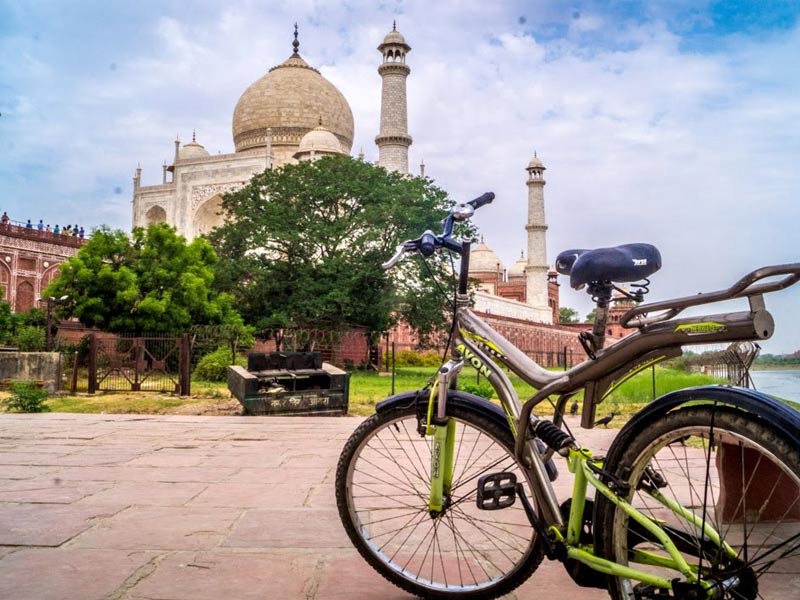 These are one-day city tours, unlike the others, which were longer. While cycling through Agra's narrow byways is certainly noticeable, summon some courage and ride to Fatehpur Sikri, an ancient city.
Easy difficulty level
1 day is the recommended duration.
Hampi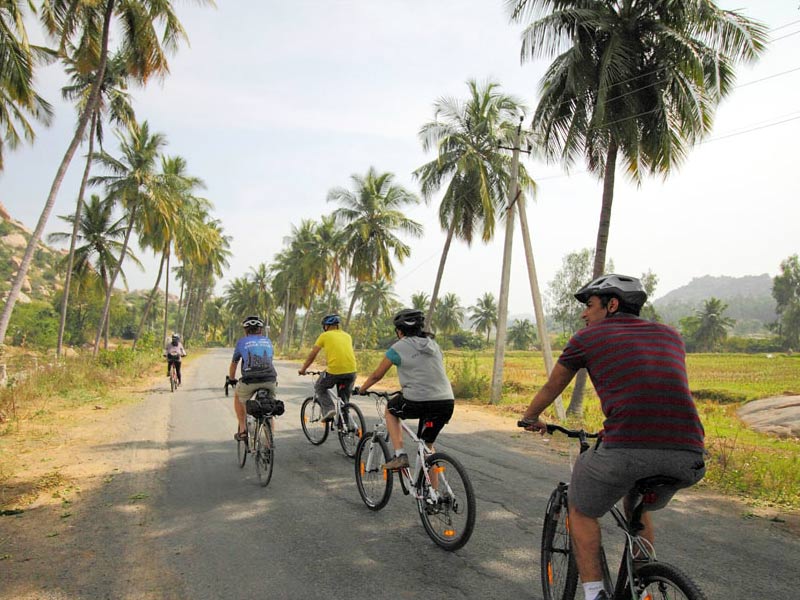 The Group of Monuments at Hampi, also known as Hampi or Hampe, is a UNESCO World Heritage Site in Hampi town, Vijayanagara district, east-central Karnataka, India.
Hampi was the capital of the Vijayanagara Empire in the 14th century. Hampi's languid vibe is best explored by paddling through its heritage lanes, which seamlessly juxtapose the past with the present. Take your time and savor the history of the city at your own leisure, savoring every moment.
Easy difficulty level
2 days is the recommended duration.
Mumbai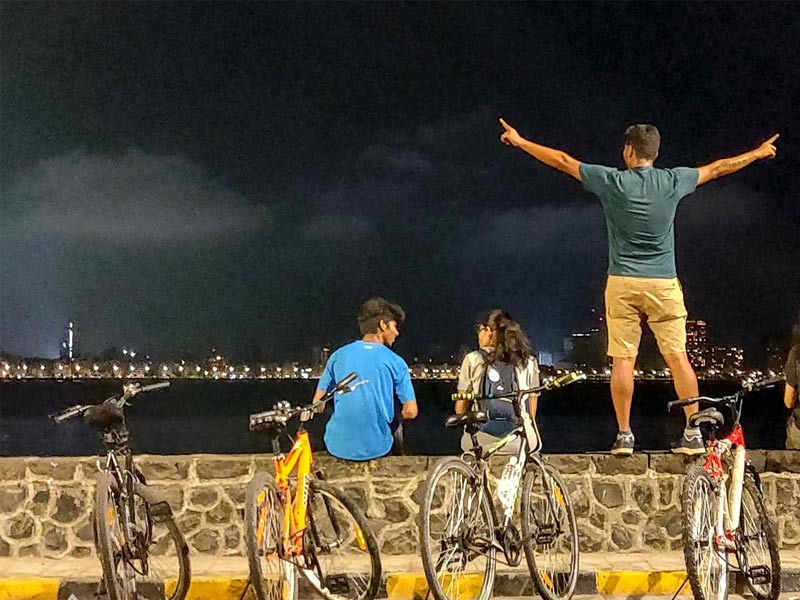 With a population of around 2 crores, Mumbai is India's second-most populous city after Delhi and the world's eighth-most populous city (20 million).
On two wheels, explore Mumbai, the city that never sleeps, while peddling along its scenic sea route. Take in the cool zephyr as you ride along with the queen's necklace to Marine Drive, Haji Ali, Worli Seaface, Siddhivinayak Temple, and Bandstand.
Easy difficulty level.
3–4 hours is the recommended duration.
Jaipur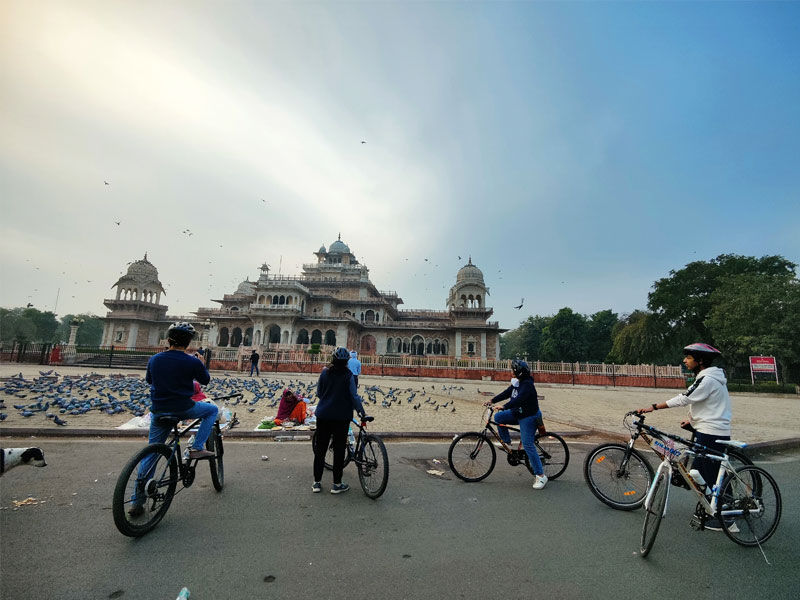 Jaipur is the capital and largest city of Rajasthan, an Indian state. The city had a population of 3.1 million people in 2011, making it the country's tenth most populous city.
While both Indian and foreign tourists flock to Jaipur, riding a bike through the city is a fantastic way to see the city. Cycling through the royal Pink City and taking in the sights of the Maharaja era is a truly unforgettable experience. If you are fit enough to ride miles, you can also go on an inter-city biking trail in Rajasthan.
Easy difficulty level.
1-2 days is the recommended duration.
Kodaikanal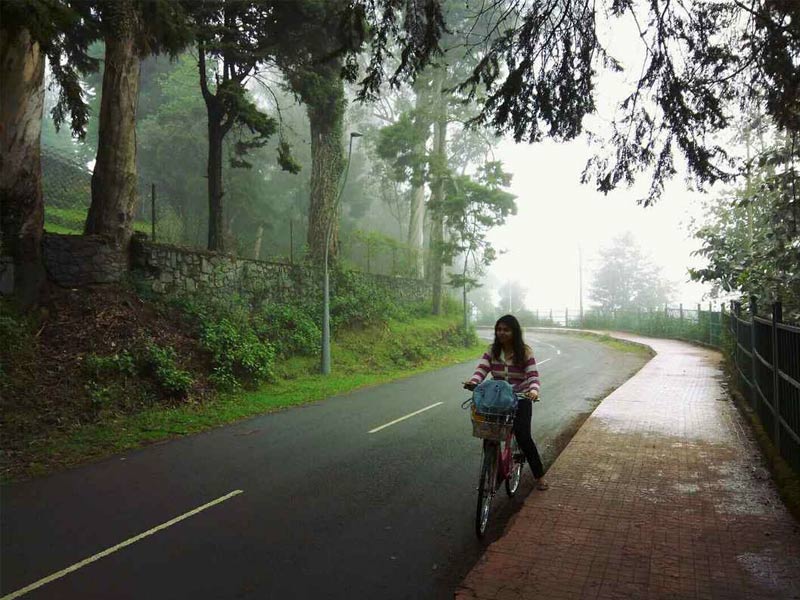 Kodaikanal is a hill station in the Dindigul district of Tamil Nadu, India. Its Tamil name translates to "The Gift of the Forest." Kodaikanal, also known as the "Princess of Hill Stations," has a long history as a tourist destination and retreat.
Cycling through the verdant hills of Kodaikanal and breathing in the fresh air will be an unforgettable experience. Although the trail can be challenging at times, the breathtaking views will make your efforts worthwhile.
Easy difficulty level.
2 days is the recommended duration.