New Delhi makes an intriguing subject for both conventional and Instagram photography. In the south, colonial homes and large gardens are interspersed with enormous monuments and ancient graves, and they are bordered by wide, tree-lined roads. As you approach the pandemonium of Old Delhi, you will encounter cramped, narrow lanes that are jam-packed with traffic and people, making it a street photographer's paradise. Here is a list of Most Instagrammable places in Delhi, India.:
Agrasen Ki Boli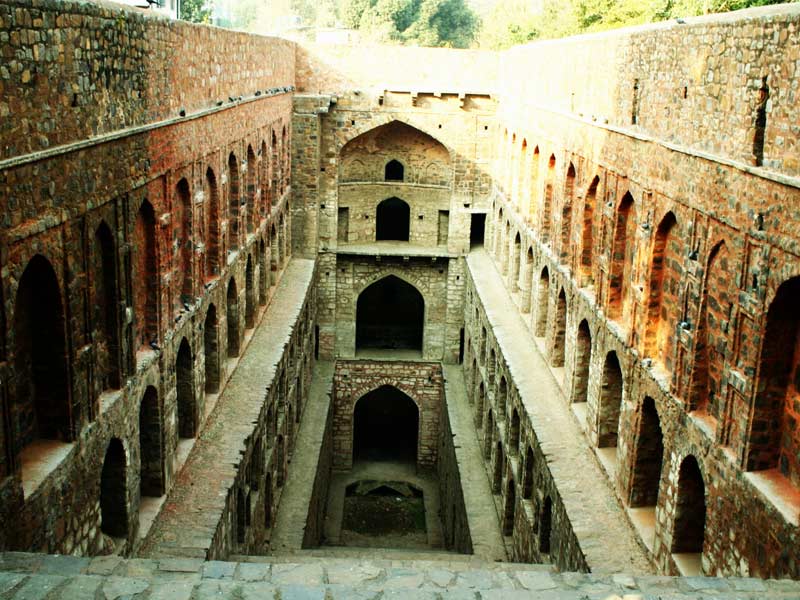 The Agrasen Ki Boli, a historic stepwell located in the heart of Delhi, is a sight to behold. Within a short distance of some of central Delhi's busier and more contemporary streets, you can enter this well by turning down a small lane. Additionally, there is no entrance fee here, in contrast to the majority of Delhi's attractions. As with other downtown attractions, it will be less crowded the earlier in the morning you can arrive.
Old Delhi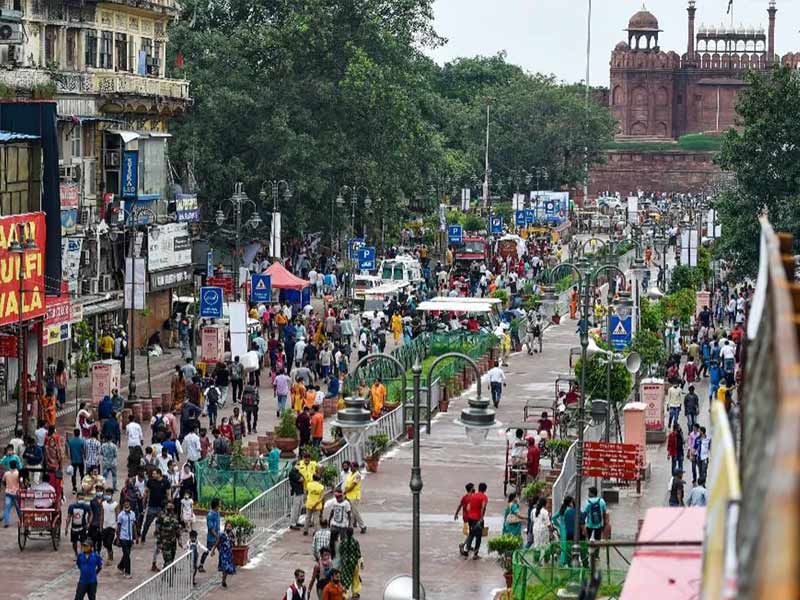 When I imagined Delhi before visiting India, it was exactly what we discovered in Old Delhi: chaotic, filled with street merchants selling spices and other goods, cows grazing freely, rickshaws, and giving off the impression that we had just left the world of Aladdin or the Arabian Nights. The main commercial area in this city, Chandni Chowk, is well known and frequently visited, but it nonetheless exudes authenticity, wildness, and an explosion of all your senses. 
Khari baoli rooftop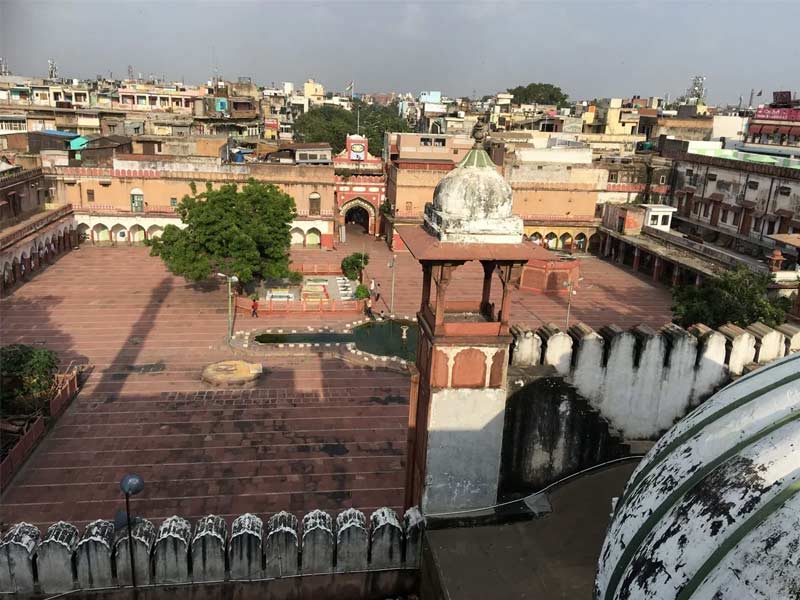 Khari Baoli, the street where the renowned Spice Market is located, is located right inside Chandni Chowk. The market has been operating since the 17th century and is still thriving today, drawing both visitors and residents of India. If you have a skilled tour guide, he can take you to one of the rooftops for a breathtaking, head-spinning vista and maybe monkey sightings!
National Crafts Museum and Café Lota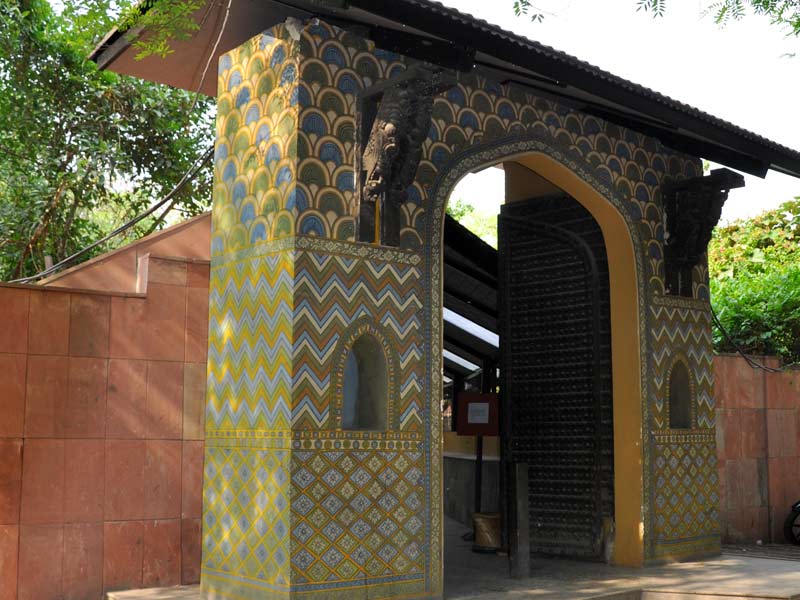 We weren't expecting to like the National Crafts Museum as much as we did. Classical villages are recreated, and artisans display traditional pottery, weaving, carving, and needlework. Cafe Lota, a stunning, Instagrammable cafe that feels worlds away from the commotion of Old Delhi, is right at the entrance. To be honest, I had no idea that Delhi had eateries like these and the others named below. I had entirely forgotten that this city of 19 million people was a bustling metropolis full of business, activity, and modern conveniences.
AnnaMaya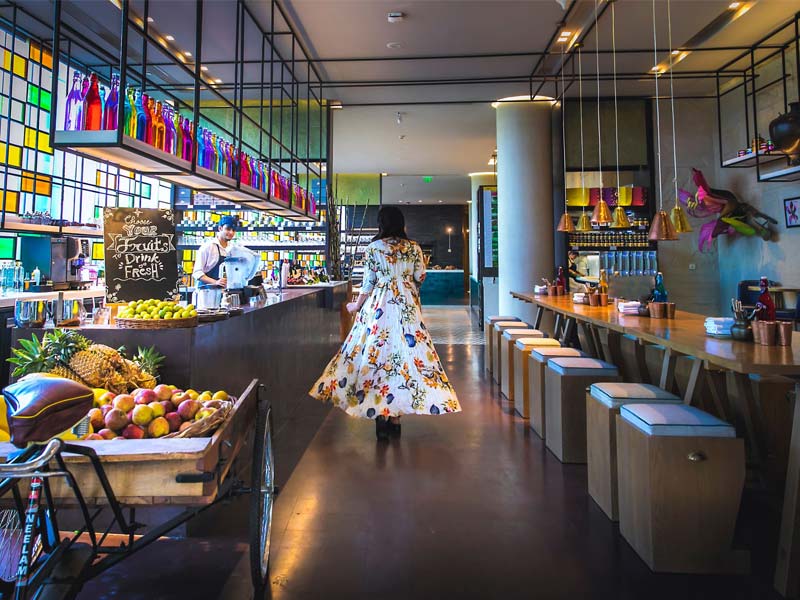 The exquisitely built dining room known as AnnaMaya features stations for every type of cuisine imaginable. They serve both Northern and Southern Indian cuisine, have a tropical juice bar, and a delectable dessert counter, and produce their microgreens in a lightbox right here in the kitchen. This cafe's every nook makes for a great photo opportunity, especially the tables inside this stained-glass window. Get a table at noon if you want to capture these beautiful shadows! internal to the Andaz Hotel.
Dilli Haat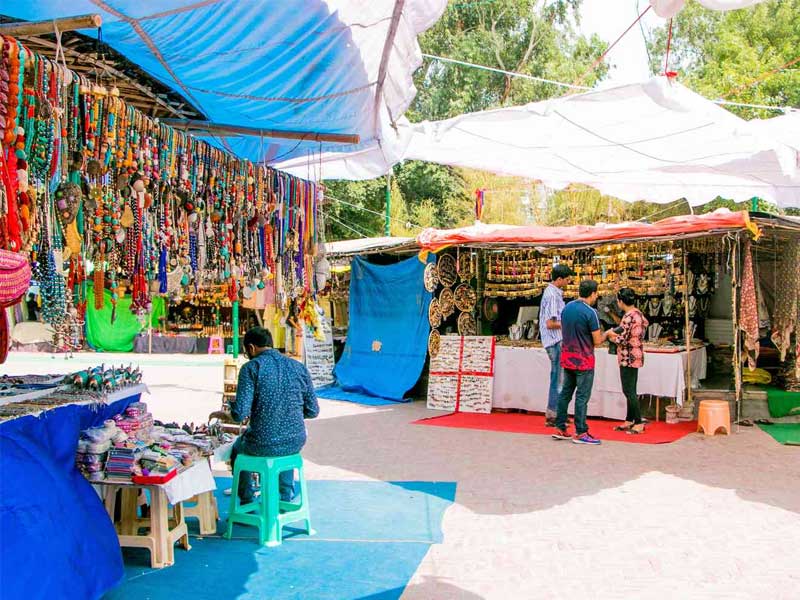 Going to markets is often not something I suggest because of the pushy merchants, the fake items, and the general impression that everything is the same, but Dilli Haat was a genuinely wonderful experience. There was a lot to see here, including commodities and handicrafts from all around India, and a lot I wished we could have carried back with us! This is a site you must visit if you intend to shop when visiting India, and it's also very photogenic.
GRAPPA RESTAURANT AT THE SHANGRI-LA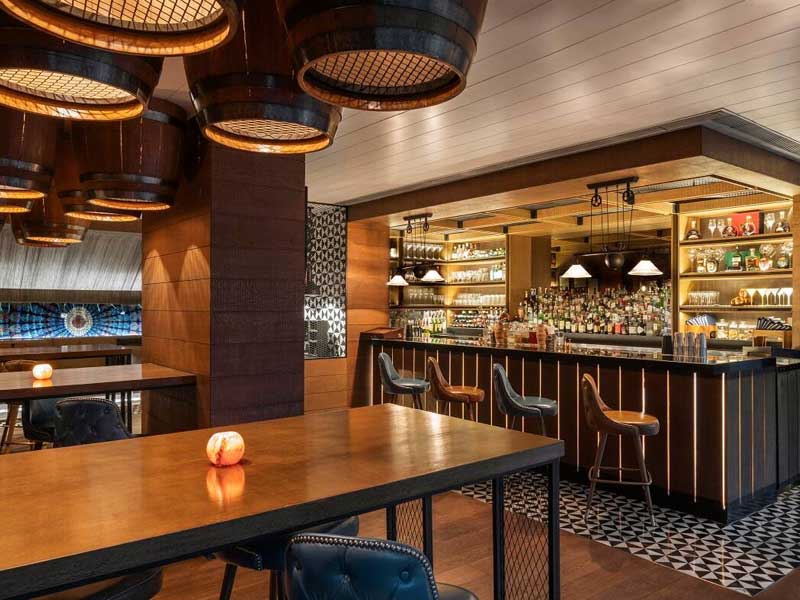 Read more about our time at The Shangri-La Delhi, a stunning, fantastic hotel that serves as a true oasis in the heart of Delhi. There are countless locations to photograph throughout the hotel, but Sorrento, their traditional Italian restaurant, is my favorite. Without even getting into the wonderfully designed interiors or the delectable food, there is outside dining in this lush, green garden with these dreamy Alice in Wonderland decorations. For some of the best Italian food outside of Italy and a photo opportunity, Sorrento is worth a visit.
Streets of Delhi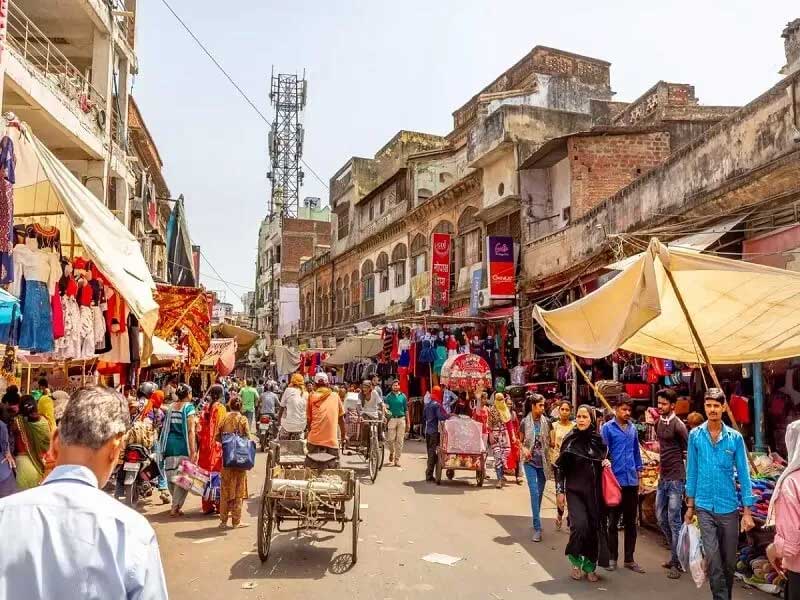 On the streets of Delhi, there is more to see than virtually anywhere. In general, individuals we encountered were kind, and more so than virtually anywhere, most seemed to appreciate having their photos taken. Take to the streets and see what you can locate while exercising caution. 
Veg Non-Veg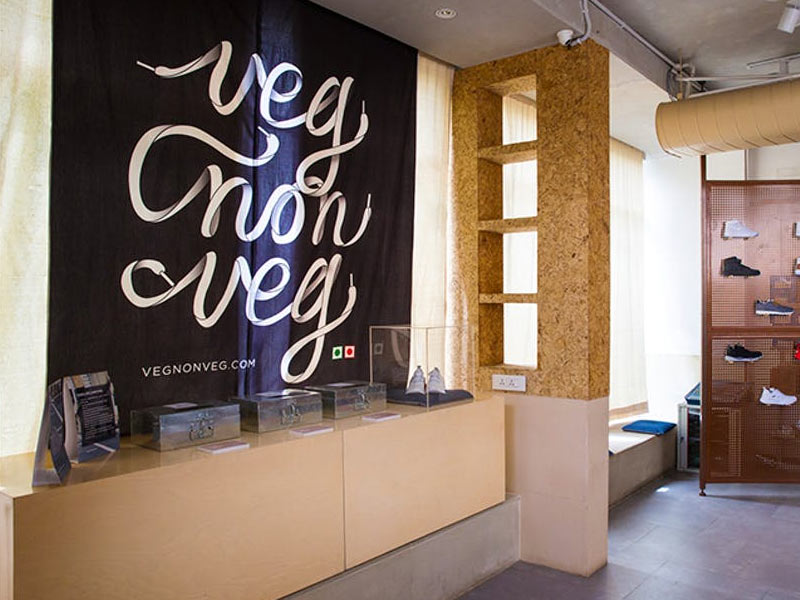 One of the most unusual stores I've ever seen was Veg Non-Veg, a multi-level sneaker store, cafe, and pizzeria all in one. It is situated on a charming street lined with boutiques, and just look at how adorable and picturesque the little tables in the window are!