Meghalaya, a hilly state in north-eastern India, is one of the seven states in this region. Meghalaya, which in Sanskrit means "abode of clouds," lives up to its name. These are among the top sites to visit in Meghalaya because of their renowned for their thick woods, heavy rainfall, and diverse biodiversity. Meghalaya is bordered by Bangladesh in the south and Assam in the northeast. The Khasis, Garos, and Jaintia tribes are substantial population contributors.
You won't expect the variety of things Meghalaya has in store for you. Retreat to the Northeastern mountain state of Meghalaya, which is surrounded by forests and lush green valleys. Here are a few spots in Meghalaya that you might consider visiting when exploring the state.
Cherrapunji
As the most annual rainfall is predicted, Cherrapunji is one of the wettest places on earth. The Dain-Thlen, Kynrem, and Nohkalikai waterfalls, which are referred to be the well-known waterfalls of Cherrapunji, draw visitors from all over the world. The town is home to some of Meghalaya's best waterfalls.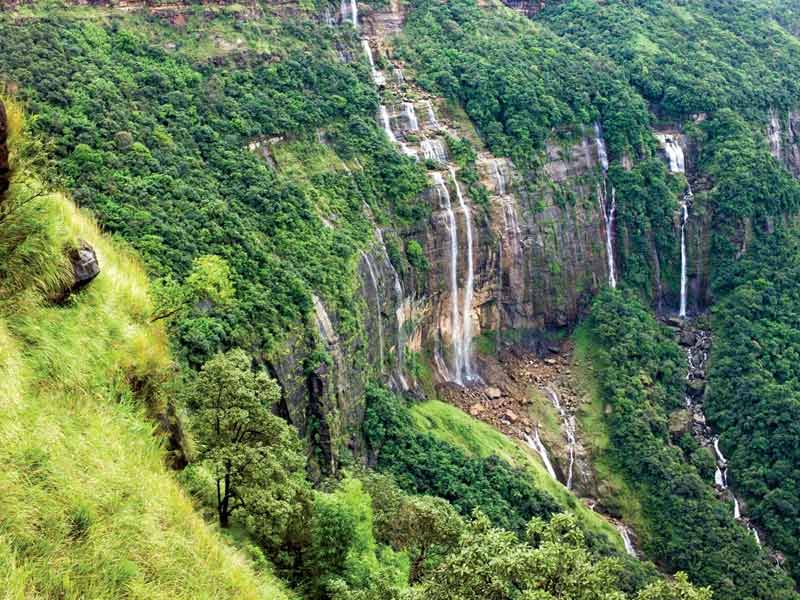 Living-Root bridges, Mawsmai cave, Seven Sisters Falls, an Eco-park, and a garden of caverns are some of the main attractions in this area. Although it is located in a forest, there are no luxurious accommodations available; instead, you may find Meghalayan resorts and hotels that are surrounded by nature, which are excellent places to stay with family and friends.
Shillong
Several visitors come from all over the world to this place because of its forested hills, cosy environment, and stunning scenery, which is far off from the busy life. Shillong, also known as the "Scotland of the East," is one of the most popular Meghalaya tourism attractions in the Northeast.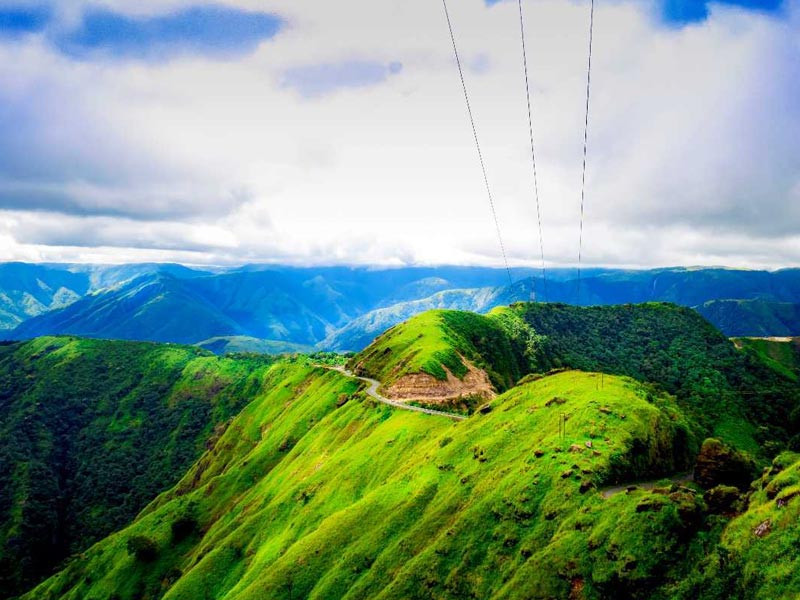 Among the many well-known tourist destinations in Shillong are the Don Bosco Museum, Wards Lake, Elephant Falls, Lady Hydari Park, and Shillong Peak. The indigenous tribes in Shillong are Khyrim, Mylliem, Maharam, Mallaisohmat, Bhowal, and Langrim.
Double-decker living root bridge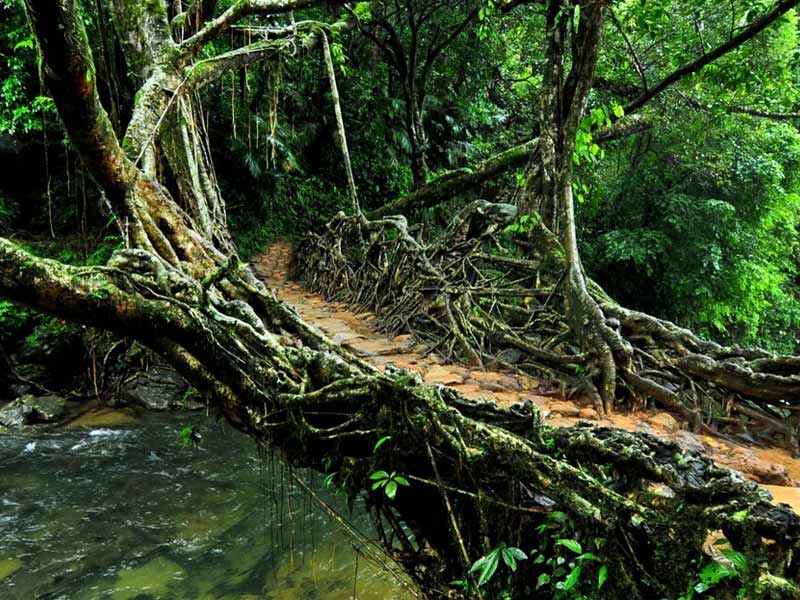 An Indian rubber tree's roots were used to construct the double-decker living root bridge, which is located in Cherrapunji, Meghalaya. The bridge is 3 km long and 2400 feet high. While the Umshiang river is flowing beneath the bridge and you are crossing it, the scenery is at its most beautiful. The oldest natural bridge, which dates back over 200 years, can only hold 50 people at once. For your honeymoon in Meghalaya, you must go here.
Don Bosco Museum
Knowing about the state's cultural heritage is something that many visitors are keen to do. Shillong's Don Bosco Museum is a seven-story historical complex with 17 galleries featuring exhibits that walk you through Northeast India's way of life.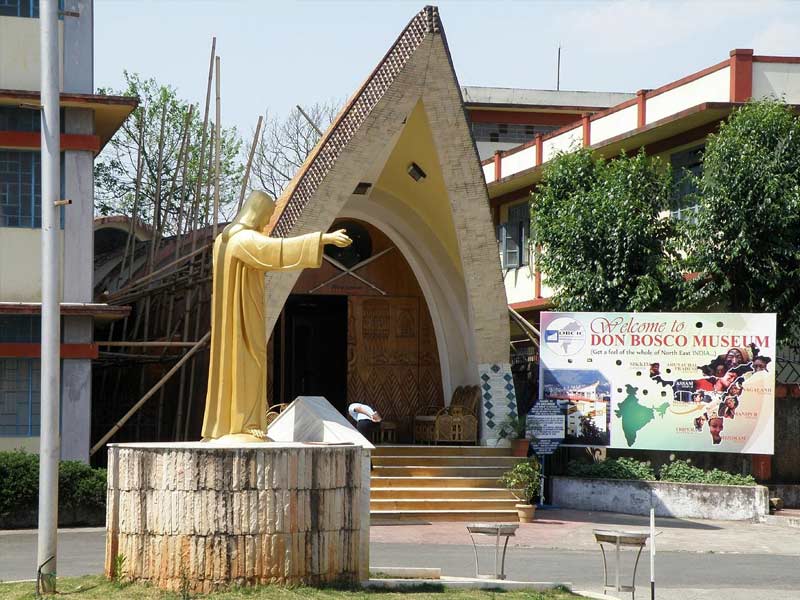 Also, these galleries feature a varied assortment of artwork, antiques, clothing styles, weapons, and painstakingly crafted items that depict the traditions and cultures of the various tribes and individuals of Meghalaya. Another accolade for Don Bosco Museum is that it is among Asia's top attractions.
Kyllang Rock
The Rock is a gigantic square of granite stone that is almost 1000 feet wide and 5400 feet above sea level. It has a gorgeous shape and is a part of Khasi folklore. The impressive Kyllang Rock is a sizable red rock that can be seen in Meghalaya's West Khasi Hills, around 78 kilometres from Shillong.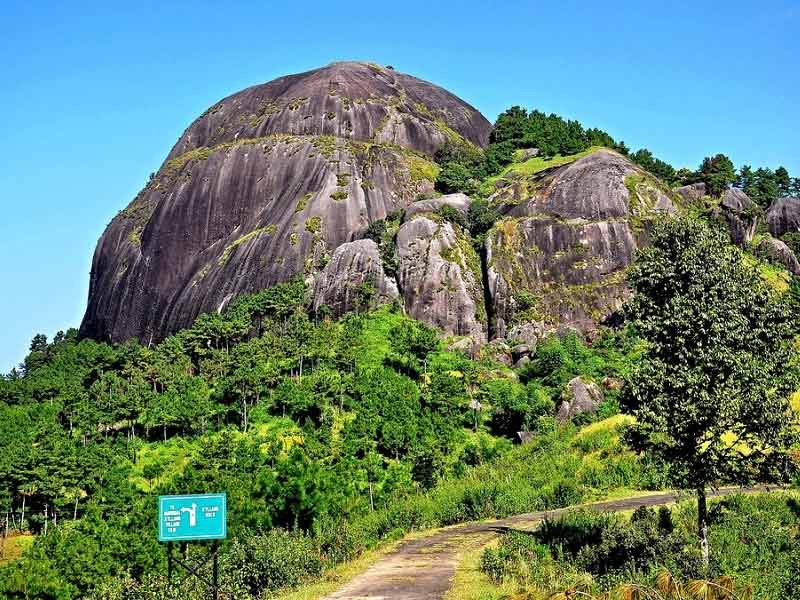 According to legend, Kyllang Rock has an extremely attractive field and is encircled by ancient Red Rhododendrons. Rhododendrons grow on the northern side of the enormous dome, while the southern half is barred off.
You may experience the beautiful perspective of the surroundings by climbing to the top of Kyllang Rock.
Mawlynnong.
Asia's cleanest village? Yep, the settlement of Mawlynnong. It is one of Meghalaya's most fascinating places to spend the day. This town welcomes you with all you need to make your trip to Meghalaya important, from lovely waterfalls and root bridges to a clean environment and a picturesque vista. In addition to this, there are many bamboo homes where you'll need to stay to become better used to the environment.
The Baghmara Reserve Forest
For those who enjoy them, the Siju Caverns, the third-longest underground network on the Indian subcontinent, offers an endless number of chambers and labyrinths. Everyone who appreciates nature should go to the Baghmara Reserve Forest, which is approximately 4 km from the town of Baghmara and is home to elephants, birds, and langurs.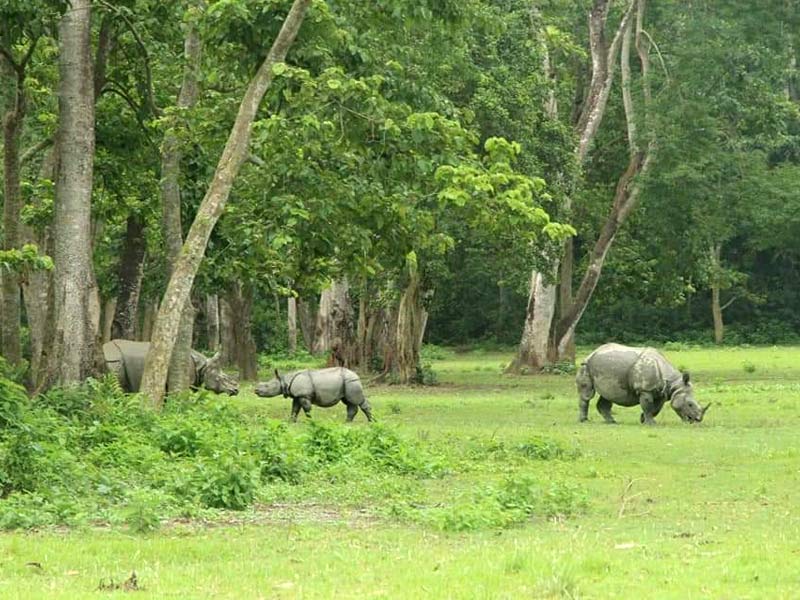 The stunning arrangement of limestone rocks inside the caves known as "Princess Di's Chamber" is particularly spectacular. As if all of this wasn't captivating enough, the Siju Bird Sanctuary serves to captivate lovers of birds with the rarest species that migrate here in the winter.
Nohkalikai Falls
The falls, one of the nation's most spectacular and amazing waterfalls, are the pride of the Meghalayan region. The fourth-most famous waterfall on Earth, Nohkalikai Falls, plunges 335 metres from a lush rock to the land, giving the impression of a vast and incredible paradise.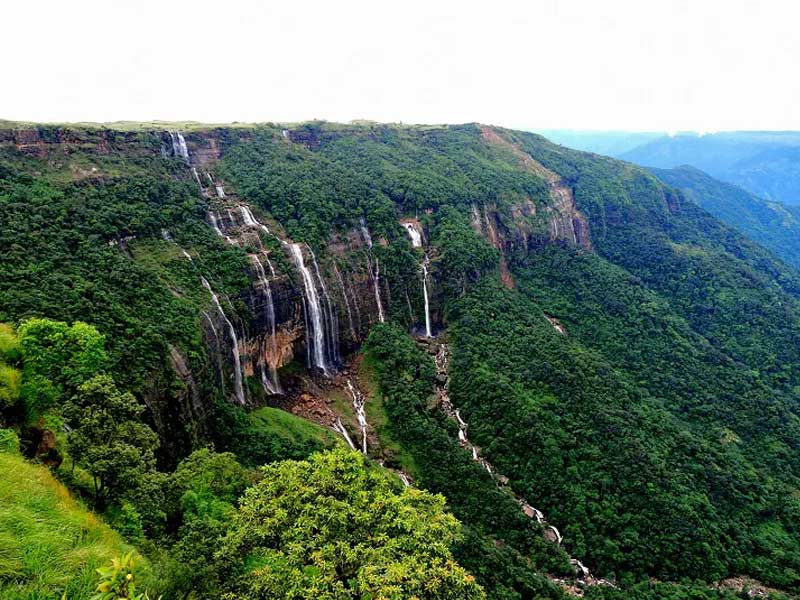 Autumn is one of the best seasons to visit Meghalaya. The falls, which flow with all their splendour and force into a tidal pond that is as blue as the sky at sunset, are cared for between the evergreen rainforest of Khasi Hill.