There's The fourth episode of Physical: 100, Netflix's Korean-language fitness reality competition series, has an interlude in which the last 25 candidates take a break from the formal competitions to determine who can jump the highest.
It may appear to be a waste of time in a series with just nine episodes. This is not one of the five most difficult physical tasks. Nobody will be removed if they can't jump as high as Iron Man, aka Olympic skeleton racer Yun Sung-bin, who leaps from a motionless posture onto a pile of mats nearly as tall as he is without stretching or breaking a sweat. All the winner will receive is the respect of their fellow competitors.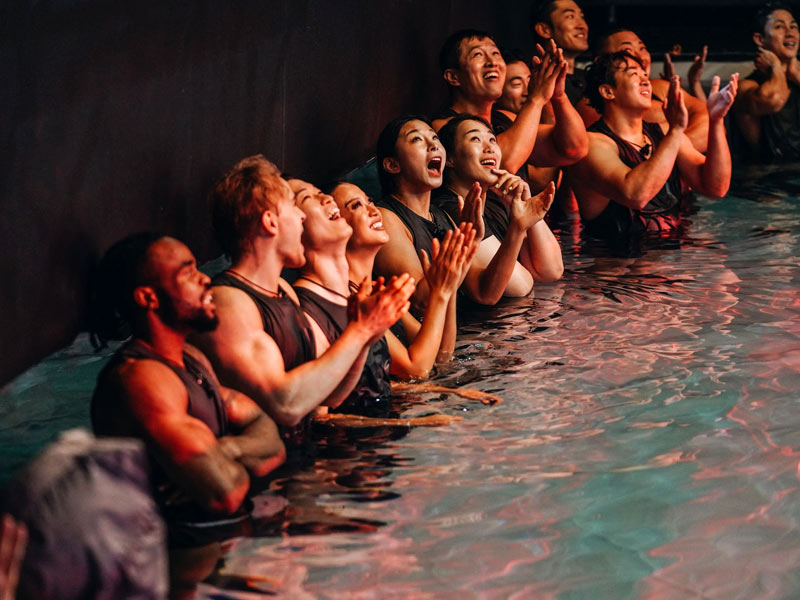 Yet, as the program continues past its inaugural hall of torsos (one bust for each candidate), it becomes clear that the praise of their fellow rivals is considerably more valuable to these sportsmen than the 300 million won (about $235,000) award.
Physical: 100 has a sincere, infectious enthusiasm that distinguishes it from most reality competition television in the United States. It's similar to The Great British Bake Off, but with fewer clothes and a far larger number of participants. It's not simple to create a competition reality program with 100 contestants – that's simply too many individuals to keep track of. Farmers and fencers coexist with Olympic gold medalists and mountain rescue rangers.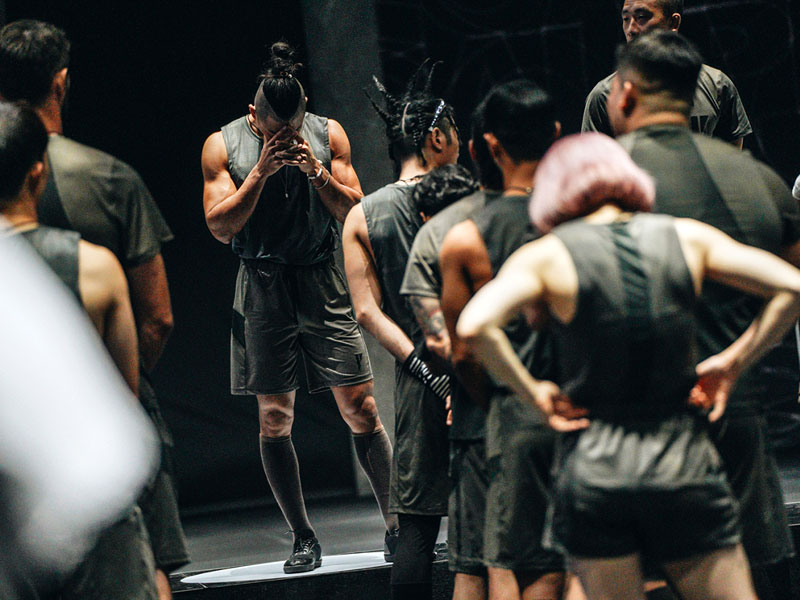 Although everyone in the group appears to know or know of one another, the program does a wonderful job of having viewers appreciate the range of athletic backgrounds. "Everyone who works out in Korea is here," one contender remarks among the torsos in the first episode. It couldn't be true, but I love the allusion to how interconnected the celebrity fitness community can be, especially in a country where the capital city is home to half of the population.
Yet, because the majority of those viewing are not members of Seoul fitness circles or Korean, seeing a subtitled series that begins with 100 contenders might be intimidating. Unscripted television relies on character arcs to keep viewers interested and invested. Physical: 100 employs voice-of-God narration to deliver challenge rules to on-screen participants, but the series lacks a presenter to give comments or inspire conversation. Couch hosts appear in Single's Inferno, Netflix's other K-reality program blockbuster. They are the audience's surrogate, on-screen companions with whom we may watch and react. The contestants themselves provide that duty in Physical: 100.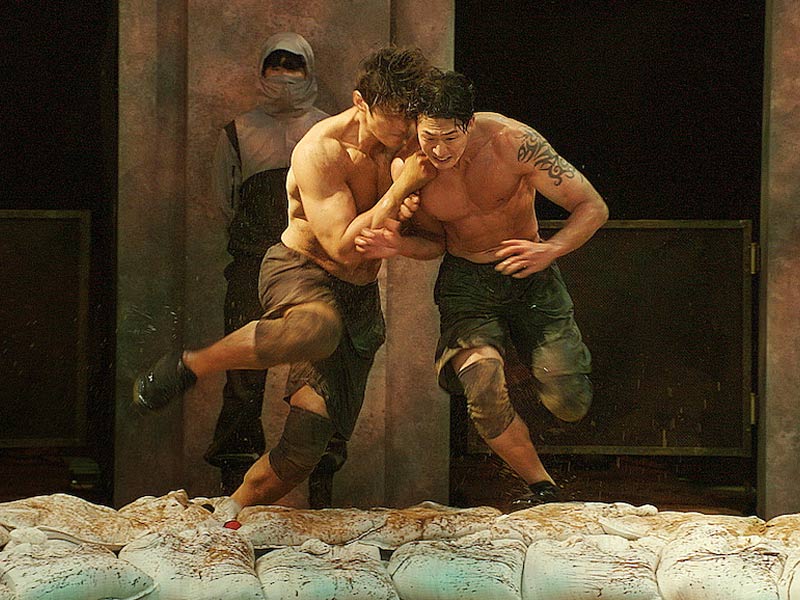 While they are not immediately competing, they, like the audience, admire, speculate, and cheer for the other candidates. "Won't one of them die?" one contender asks another as they prepare for a particularly muscular clash. "The bicep femoris is shredded," someone else says later in the series, admiring another contestant's big thighs. "Such a guy!" "You're so wonderful!" others exclaim during a head-to-head match featuring Choo Sung-hoon (aka Yoshihiro Akiyama, nicknamed Sexyama), a 47-year-old Korean Japanese MMA fighter with whom everyone obviously wants to be friends.
As Choo defeats his challenger, younger MMA fighter Shin Dong-guk, Shin is simply honored to have had the opportunity to compete against one of his idols; he departs the show smiling.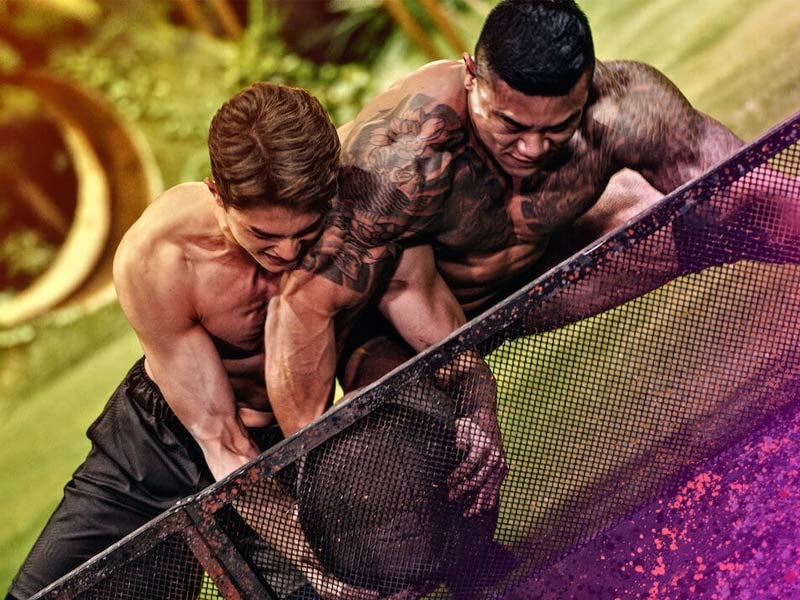 As viewers of competitive reality television, we prefer to see our favorites win, and we may feel a sense of satisfaction when those we deem to be less deserving do not make it to the finale. It's why we have the word "villain edit," a reality TV term for editing choices designed to mold someone into the series' nemesis.
There are no villain edits in Physical: 100; only cheerleader edits, and it works brilliantly to get us rooting for this group of Korean athletes and the handful of non-Korean contestants (including American baseball player Dustin Nippert, who is 6-foot-8, doesn't speak fluent Korean, and just seems happy to be included). After rugby player Jang Seong-min gets knocked out of the tournament in episode 5, he uses his departure interview to give a message of encouragement to the remaining players, even the ones who literally just defeated him: "First and foremost, congrats. I hope you complete the remaining assignments without injury. I'll be rooting for you from afar."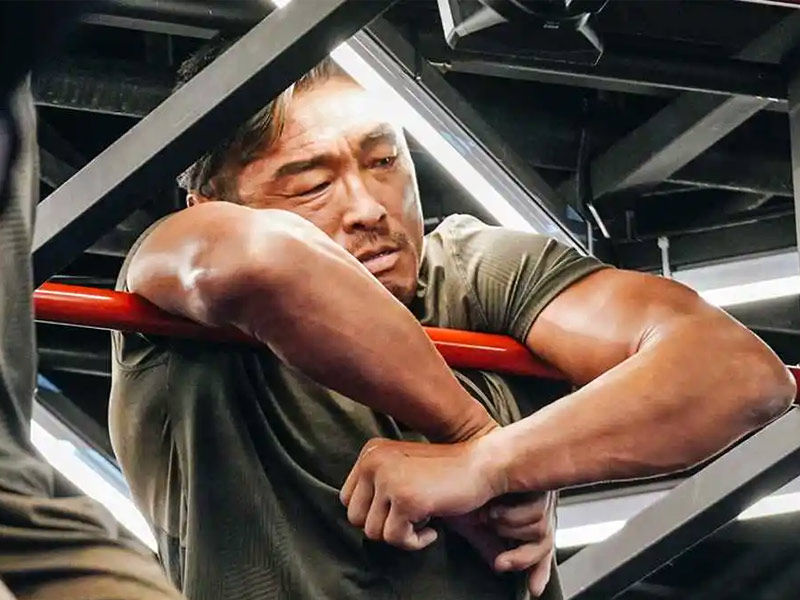 I had no idea what to anticipate going into Physical: 100. I first heard of it, like many others who follow Korean pop culture, when BTS member Jungkook watched it on a live stream while eating chicken, expanding the show's global popularity. When I first heard about the concept — 100 athletes competing in a series of five physical tasks to determine who had the finest "physique" — I was skeptical. This type of Televised competition, at least in America, could quickly devolve into macho.
The competitors in Physical: 100, on the other hand, do not compete in dick-measuring contests, however, they do roll up their shorts to compare thigh size. Most competitors are not interested in correlating physical prowess with social dominance.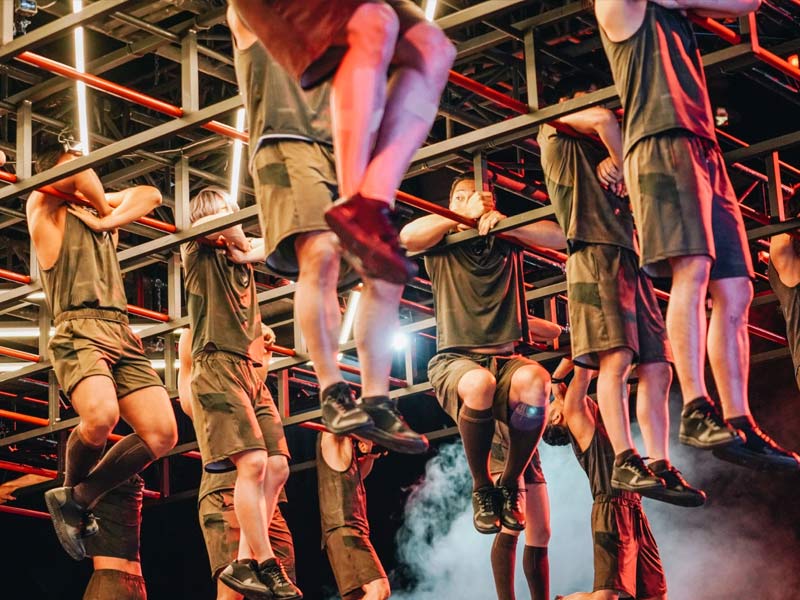 Even when prompted to make claims of dominance — for example, "I felt like a predator, staring at prey" — it doesn't feel like their hearts are in it. They regard their own potential limitations — of mental fortitude or physical strength — as the true potential adversaries lying in wait.
The competitors in Physical: 100 have a common delight and a dedication to sportsmanship that stops the series from devolving into any of the potential ugliness of competition. The fictitious characters in Squid Game — a thinly disguised metaphor for modern life under capitalism, and a series many Western viewers have exploited as an ill-fitting analogy for this reality TV program — are always up against the game's and our world's artificial scarcity.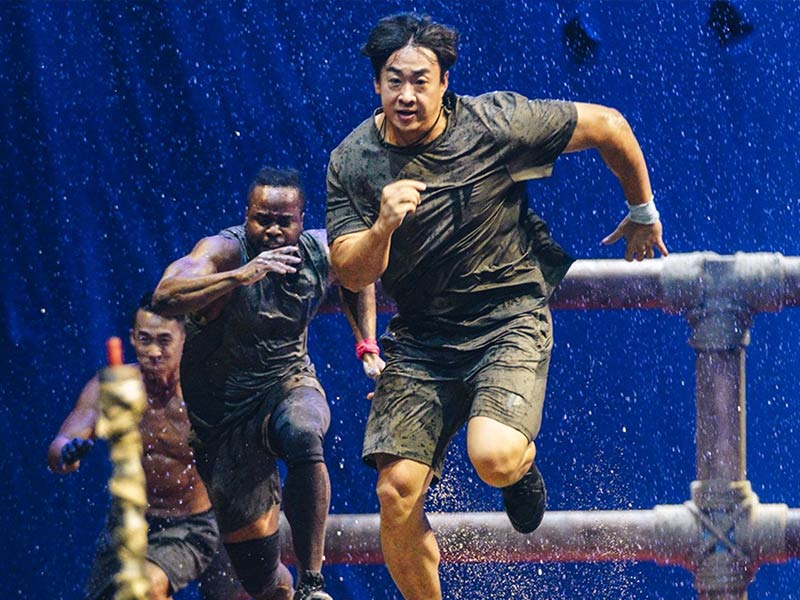 It hurts because the artificial scarcity of resources is common in our own society as well, as a result of systematic inequity as the status quo. There are clear, harsh limits to who can win the money in Physical: 100, but there is a magnificent infiniteness to the joy and belonging that these athletes appear to find in fitness – this is a meeting of geeks, but we don't typically identify fitness as something one can be geeky about.
It's shockingly wholesome, especially considering the stakes are quite modest for a group of individuals who appear to be OK even if they don't win the money. In the end, there can only be one remaining contender, yet these participants are still rooting for one another — often during formal tasks, and often when they're simply hanging out in the mess hall, leaping onto a pile of mats.