Trying to find a picnic location in Delhi NCR? The ideal location is Bhardwaj Lake in Faridabad. Check out the Bhardwaj Lake Trek, the closest metro stop, and the activities available at the lake. Start the journey now!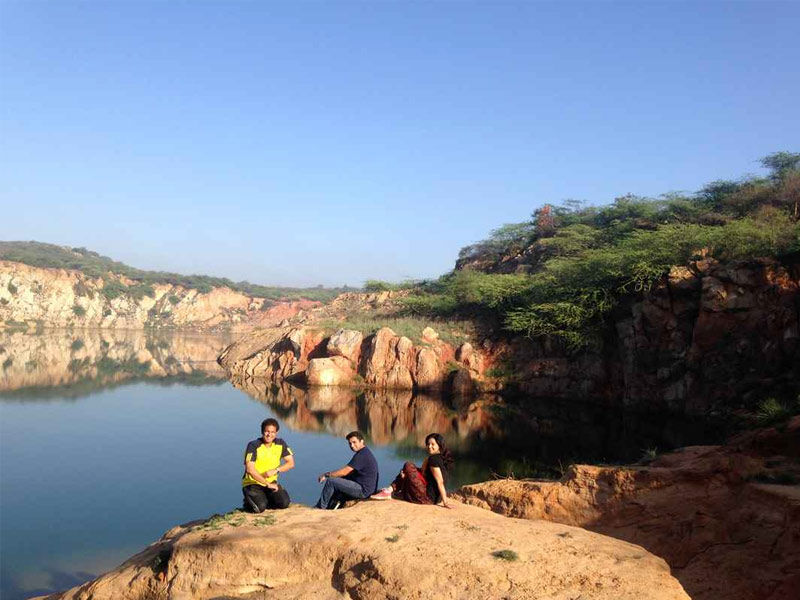 If you work a 9 to 5 job and live in Delhi NCR, you should spend your weekends away from the bustle of the workweek. For everyone, Bhardwaj Lake is the ideal vacation spot. The weekend provides a chance for everyone, including businesspeople, corporate employees, and college students, to recharge their batteries, unwind, and spend time with their families.
Bhardwaj Lake is a site close to India's capital that is unrecognized and disliked. The region is typically the best for trekking and other adventurous activities for tourists looking for a weekend break.
Although Delhi is well-known for its nightlife, discos, wonderful street cuisine, and, yes, many historical landmarks, Bhardwaj Lake is an unexplored and untouched location situated two hours away, smack in the middle of the ARAVALLI RANGES. One of India's most renowned and historic tourist destinations, the Aravalli Hills is best known among novice hikers.
Be prepared to land on the northern end of lonely hills if you're also keen to visit the new location this weekend. Read through this straightforward guide to get the most out of Bhardwaj Lake. We have covered every activity that can enhance your trip, from how to get to Bhardwaj Lake to what to do there.
Bhardwaj Lake Access From Delhi NCR
Starting from Aravali International School on the boundary of Delhi and Faridabad, you can hike to Bhardwaj Lake. You will be directed toward Bhardwaj Lake by it.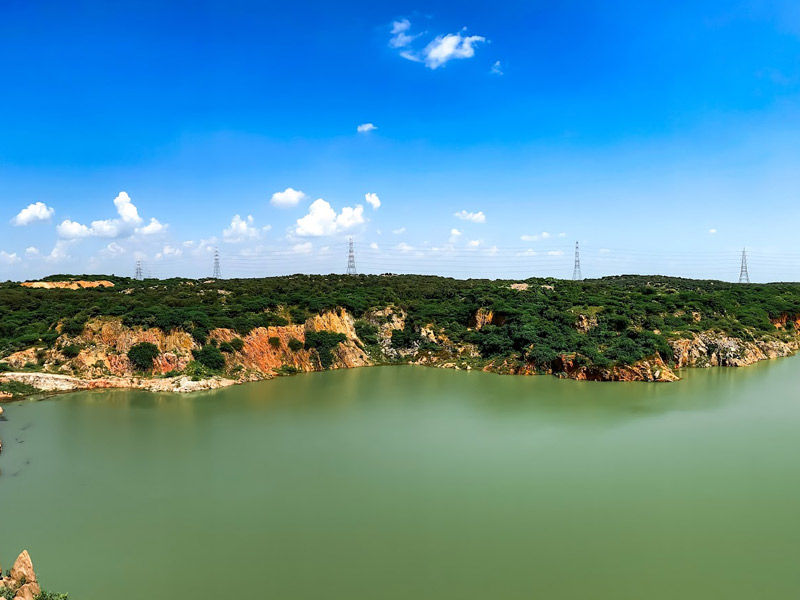 You can reach Asola Wildlife Sanctuary, another tourist destination that increases the beauty and worth of Bhardwaj Lake, by continuing on the same road. Here are the directions to Bhardwaj Lake, its nearest metro station, and its distance from Delhi, Noida, and the NCR.
History of Bhardwaj Lake
According to sources, the area's sandstone, lime, and Badarpur illicit mining led to the unintentional formation of Bhardwaj Lake. These lakes were once open-pit mines, but after extensive dynamiting by local contractors, this section of the Aravali range became a feeding ground for nearby animals. Bhardwaj Lake was created as a result of the gradual accumulation of rainfall in these dynamiting-caused pit holes.
Lake Bhardwaj Metro Station 
The closest metro station to Bhardwaj Lake in Faridabad is Badarpur Metro Station on the violet line. The 11-kilometer trip to Bhardwaj Lake by car or rickshaw from the Badarpur metro station takes about 15 minutes.
Activities at Bhardwaj Lake
The second of the five secret lakes in the Delhi-National Capital Region is a man-made lake called Bhardwaj Lake. The area is ideal for a family hike because it is surrounded by lush greenery, mountains, and lakes that quietly flow. You can go on a stroll through a semi-arid forest on stony trails and take in the lakes' stillness and beauty. Trek through uncharted territory, discover nature up close and spice up your day.
Discover the Lake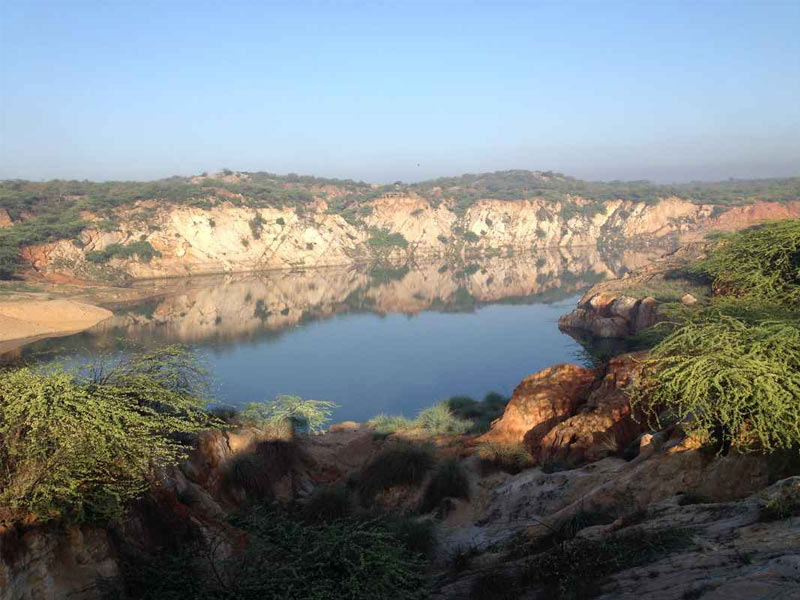 It is better to go to Bhardwaj Lake on weekends when you are inside the sanctuary's boundaries. The long-unexplored lake that has recently become popular with cyclists, hikers, adventure seekers, and casual explorers has been created by humans. Beautiful butterflies, bunnies, antelopes (Blue Bulls) grazing the lake, a bluish lake, and lush vegetation are among the animals that may be seen by visitors.
Asola Wildlife Sanctuary Sightseeing
Asola Wildlife Sanctuary serves as the center of gravity for the entire Bhardwaj Lake. The features that the Asola wildlife refuge offers affect the lake's beauty. The trip through the woodland will astound the thrill-seekers despite the stinging branches that line the forest track. There is a lot to do, including hiking through thorny shrubs and cycling on rugged mountainsides surrounded by mangrove forests. The hike does, however, contain a few incline areas that are unsuitable for riding.
Asola Wildlife Sanctuary Tours Photographer
Seeing the beautiful scenery close to Delhi NCR is pretty difficult. Bhardwaj Lake can provide you with a variety of stunning vistas if you're a true nature lover who is keen to record the natural beauty with your camera whenever you encounter it.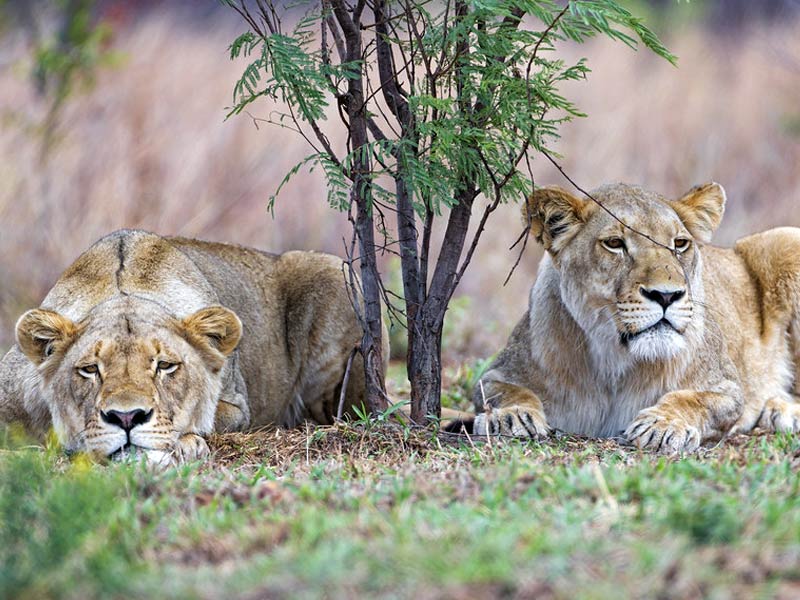 Bhardwaj Lake can provide you with a whole range of diverse photographic experiences, whether you wish to capture the pleasant weather or water amidst hills, beautiful green forests, or a wildlife refuge.
Tips
There won't be many stores at this one-day picnic location, so bring plenty of water, snacks, dry fruits, and food items with you.
The paths are rocky and the woodlands are thorny. A first aid kit should always be in your backpack because injuries can happen anywhere when hiking.
You wouldn't need money there, so bring less of it.
Because there is little network connectivity in this area, it is not recommended that you explore it alone. Therefore, you should always schedule a trip there with your family or friends.
Additionally, double-examine the automobile, bicycle, or another mode of transportation you are using.