With a total size of 1,334 km2, Ranthambore National Park is a national park in Rajasthan, India. The Chambal River and the Banas River form their northern and southern boundaries, respectively. It is so called because the park's inside contains the illustrious Ranthambore Fort.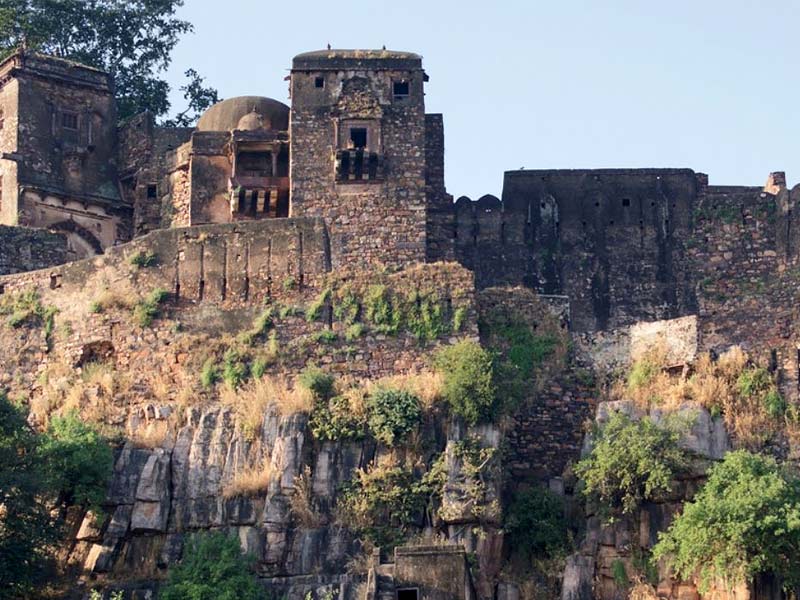 The Ranthambore National Park landscape, which was once regarded as one of the renowned and former hunting grounds of the Maharajas of Jaipur, is now a significant wildlife tourist destination that has attracted the interest of many wildlife photographers and lovers.
wildlife
Numerous mammal, reptile, and bird species can be found at Ranthambore. The national park in Rajasthan, which is home to the Royal Bengal Tigers, is its most well-known feature. In addition, there are numerous leopards, sloth bears, chitals (spotted deer), marsh crocodiles, palm civets, jackals, desert foxes, serpent eagles, and waterfowl living in the national park. These creatures make up the 320 bird species, 35 reptile species, and 40 mammal species found in the national park.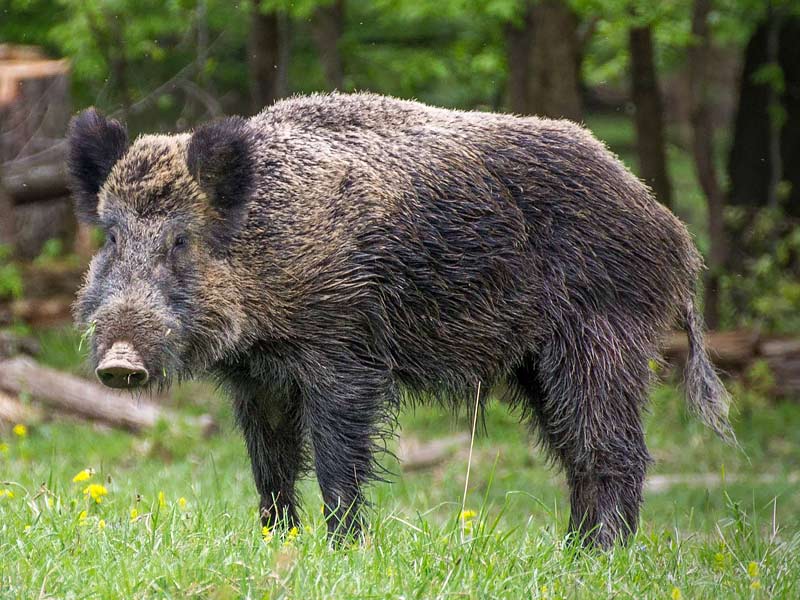 The following are some of the popular wild animals in Ranthambore: Tigers, Leopards, Striped Hyenas, Sambar deer, Chital, Nilgai, Common or Hanuman langurs, Macaques, Jackals, Jungle cats, Caracals, Sloth bears, Black bucks, Rufous-tailed Hare, Indian Wild Boar, Chinkara, Common Palm Civets or Toddy cat, Coomon Yellow Bats, Desert Cat
The park is also home to a sizable population of marsh crocodiles, including snub-nosed marsh crocodiles, desert monitor lizards, tortoises, banded kraits, cobras, common kraits,Gangaa soft-shelled turtles, Indian pythons, north Indian flap-shelled turtles, rat snakes, Russell's vipers,
Birds
Ranthambore is a significant birding destination in India due to its abundance of birds and diverse range of flora.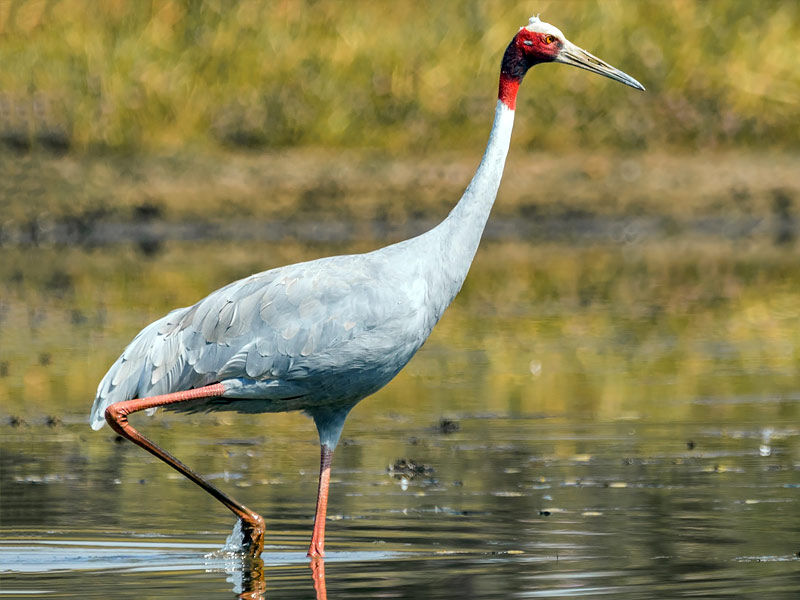 Around 320 different bird species, including the serpent eagle, waterfowl, cormorant, painted spurfowl, sarus crane, bronzed-winged jacana, sandpiper, kingfisher, nightjar, painted sandgrouse, and great-horned owl, can be found in the national park in Rajasthan, which is well-known for being a natural habitat for Royal Bengal Tigers. Bird watchers and ornithologists have ample reason to visit Ranthambore National Park in the winter because of the abundance of migrating species that make the marshes there their homes. The majority of the birds live near the Padam Talao, Malik Talao, and Rajbagh Talao, three sizable lakes.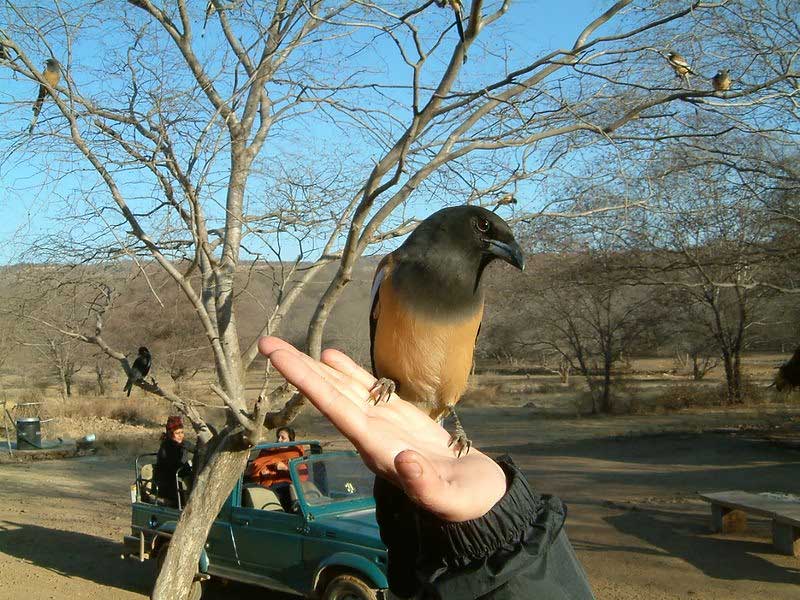 The most significant birds in Ranthambore include the Graylag Goose, Woodpeckers, Indian Gray Hornbills, Common Kingfishers, Bee Eaters, Cuckoos, Parakeets, Asian Palm Swift, Owl, Nightjars, Pigeons, Dove, Snipes, Sandpipers, Gulls, Terns, Great Crested Grebe, Eagles, Darters, Cormorants, Egrets, Herons, Bitterns,
Safari
For morning and evening safaris in Ranthambore, a gipsy, a 6-seater open-air vehicle, is offered. In each of Ranthambore's ten eco-tourism zones, jeep safaris are permitted. The best way to enjoy wildlife viewing in Ranthambore National Park is on a Jeep Safari. In Ranthambore, 20 jeeps can be present at once. Gipsies are ideal for a small party and are registered with the Forest Department. In Ranthambore, a Jeep Safari is the best option for seeing tigers, birdwatching, and taking pictures.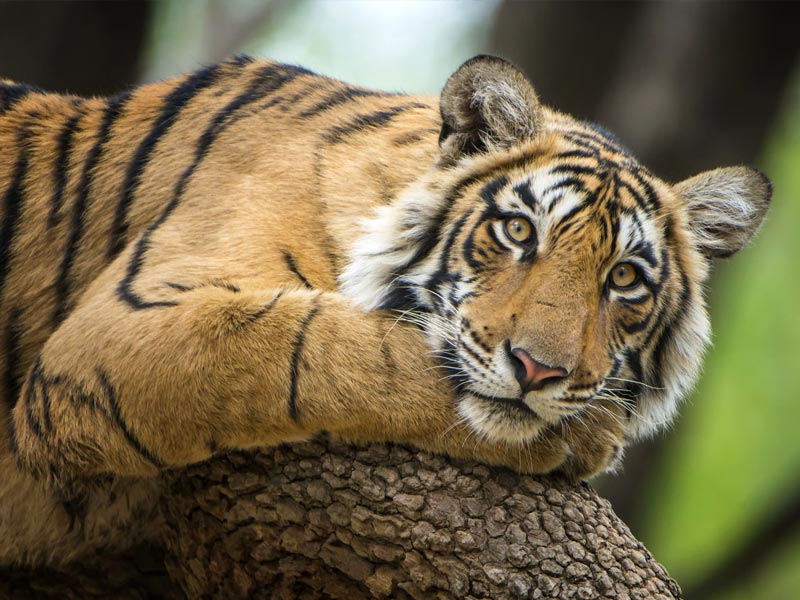 After providing the required information and documentation, reservations for Jeeps must be made online 90 days in advance. However, reservations for a last-minute safari can also be made online. From 1 October to 30 June, Ranthambore offers Jeep safaris. If you need assistance or more information on setting up an online Ranthambore safari, give us a call or contact us by email using the information on the website.
canter safari
Unquestionably, a canter safari is one of the greatest methods to discover Ranthambore National Park's diverse fauna. It is a 20-seater open bus that travels through parts of Ranthambore's safari zones. For a large group of tourists, renting a canter is preferable to renting two or three jeeps.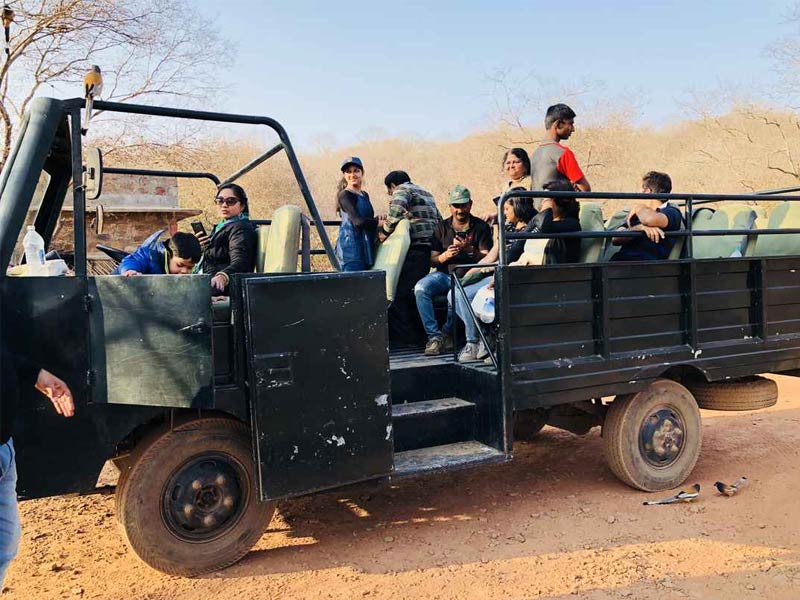 Although it is recommended to reserve a canter safari in advance, last-minute reservations are also possible at Ranthambore National Park. Visitors to Ranthambore can take a morning or an evening canter safari. Canter safaris are offered from 1 October to 30 June.
How to reach 
By Road
Ranthambore has easy access to the highway system. This well-known national park in India is easily accessible because of both national and state highways that pass by it. Ranthambore is connected to Delhi by NH 8 and NH 11A, and to Udaipur and Ahmedabad by NH 76. Mumbai and Ranthambore are linked via NH 3. On the other hand, several locations are connected to the national park via Rajasthan State Highways. SH 24 links Ranthambore to Jaipur, the state capital of Rajasthan, and SH 1 connects Agra and Bharatpur to the park.
By Rail
Sawai Madhopur is home to the closest railway station to Ranthambore National Park. The national park, which is renowned for its abundant tiger population and other flora and animals, is located 14 kilometres away from the railway station.
A second nearby railroad station is found at Jaipur, which is 200 kilometres away from the park. Cabs for hire are widely accessible from Jaipur to Ranthambore National Park. Reaching Ranthambore is a relatively simple process thanks to the excellent train connections that both Jaipur and Sawai Madhopur have too many important Indian cities.
By Air
The capital city of Rajasthan, Jaipur, is home to the closest airport to Ranthambore. About 200 kilometres separate the national park from the Jaipur International Airport. The park is easily accessible by taxi from the airport.
Nearly all of India's main cities, including Delhi, Mumbai, Kolkata, and Bengaluru, have good connections to Jaipur Airport. The airport has connections to some foreign cities, including Sharjah, Dubai, Kuala Lumpur, Muscat, and Bangkok. Flights to Jaipur are offered by all the main domestic carriers, including Indigo, Air India, and SpiceJet. Flights to Jaipur are offered by international carriers such as Air Arabia, Air Asia X, Oman Air, Thai AirAsia, and Thai Smile.