California, a western United States state, covers nearly 900 miles from the Mexican border to the Pacific Ocean. Its landscape includes cliff-lined beaches, redwood forest, the Sierra Nevada Mountains, farms in the Central Valley, and the Mojave Desert. Los Angeles is the center of the Hollywood entertainment business, and San Francisco's hilly terrain is famous for the Golden Gate Bridge, Alcatraz Island, and cable cars. 
California is a beautiful state in the United States of America. It became the 31st state of the union on September 9, 1850, and by the early 1960s, it was the most populous state in the United States.
California entices travelers with its sun, beautiful scenery, and metropolitan sophistication. This enticing state has it all: a stunning coastline, snowcapped mountains, vast deserts, charming farmlands, old redwood trees, and dynamic cosmopolitan towns. 
Tourists visit San Francisco for sightseeing, shopping, museum visits, and fine dining. Los Angeles enchants visitors with its classic Southern California scenery and Hollywood glitz. San Diego and Santa Barbara enjoy ideal weather and golden-sand beaches.
California is a terrific spot for nature lovers to experience the great outdoors. Visitors to Yosemite National Park marvel at the beautiful granite cliffs draped with cascading waterfalls. Lake Tahoe's alpine habitat in the Sierra Nevada Mountains is a hiker and skier's dream. The Redwood National and State Parks, located closer to the Pacific Ocean, are home to the tallest trees. 
With our list of the greatest locations to visit in California, you can plan your trip to "The Golden State."
1. The San Francisco Bay Area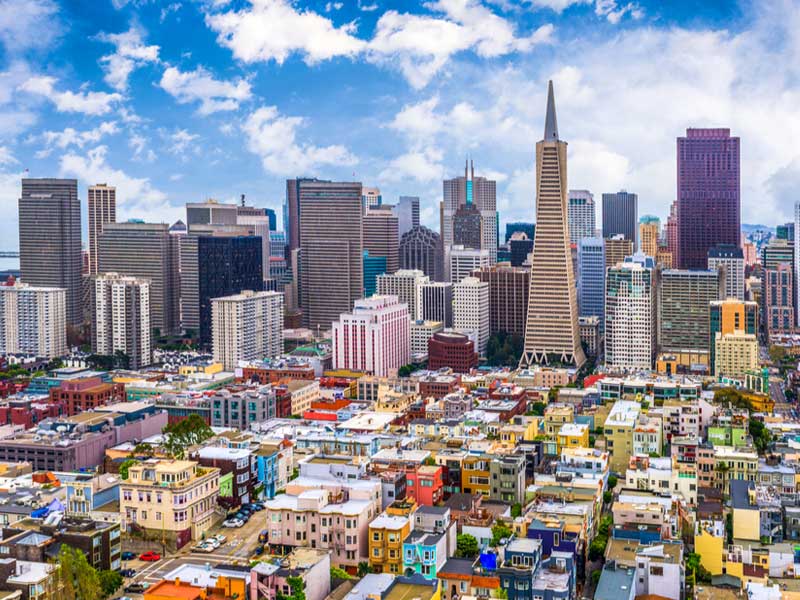 This gorgeous city has a mysterious beauty when the afternoon light beams on the hillsides or fog flow from the Pacific Ocean across the Golden Gate Bridge. Visitors are stunned by San Francisco's picture-perfect scenery, including Lombard Street curves, exquisite Victorian mansions, and breathtaking bay views. 
San Francisco crams an astonishing amount of tourist attractions into a seven-by-seven-square-mile area as long as you don't mind steep streets or hopping on a cable car.
2. Los Angeles, Santa Monica, and Pasadena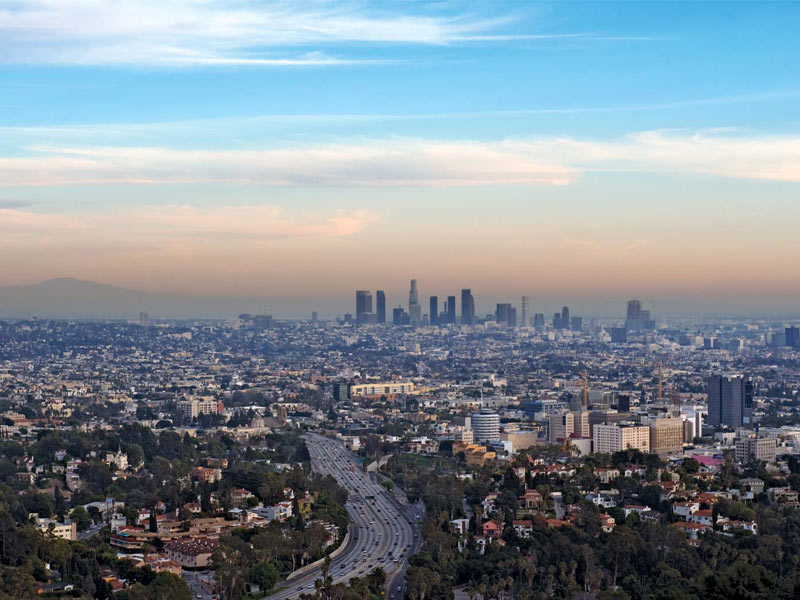 Los Angeles exemplifies sunny Southern California's enticing image with its broad, palm-fringed boulevards, exclusive designer boutiques, stylish restaurants, and sun-drenched sandy beaches. The city enchants visitors with its attractive districts and unique tourist sites despite its size. 
During the 1920s and 1930s film industry boomed, and the city grew and is now associated with Tinseltown's splendor and glamour. Many renowned sights may be seen in Hollywood, including the Walk of Fame, decorated with star plaques honoring notable movie directors, actresses, and artists.
3. San Diego: Beaches, Sun, and Spanish Architecture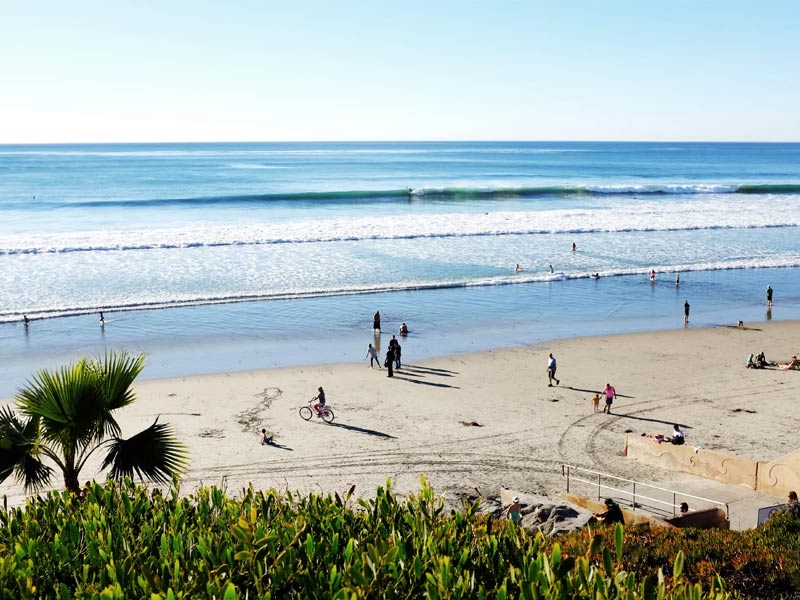 San Diego is the place to experience California's laid-back lifestyle of sun-drenched days at the beach and fun-loving outdoor adventures, thanks to its balmy year-round climate. Gorgeous sandy beaches with pristine scenery and practically year-round sunshine are high on top tourist attractions. 
Balboa Park, an expansive green space with enchanting gardens and several museums; the historic Gaslamp Quarter, which is full of boutiques, art galleries, and good restaurants; and the Old Town San Diego State Historic Park, where museums, retail shops, and restaurants occupy the old adobe buildings, are the main tourist attractions in San Diego proper.
4. Yosemite National Park, UNESCO World Heritage Site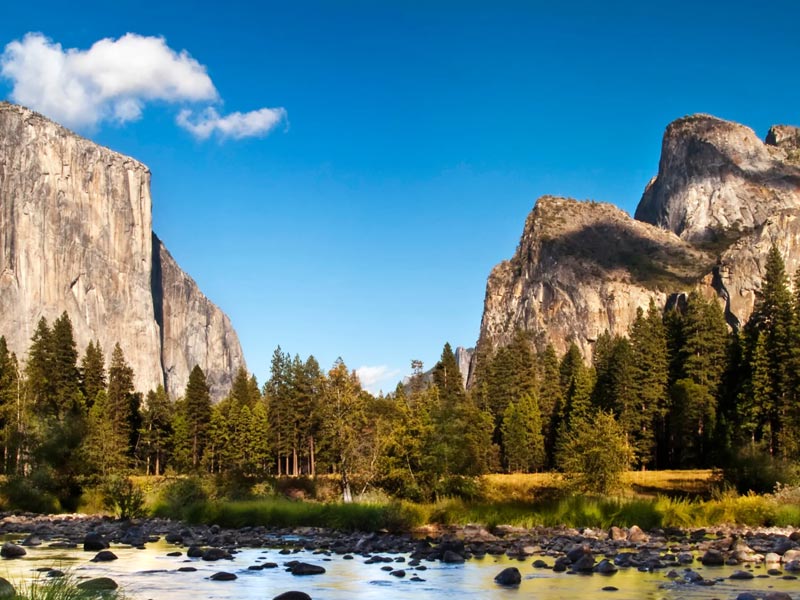 The Yosemite Valley, Mother Nature's most stunning creation, is encircled by sheer granite cliffs and domes formed by glaciers millions of years ago. When John Muir discovered Yosemite in the 1860s, he called it the "largest of all particular temples of Nature" and helped create the area as a protected national park. 
Yosemite's jaw-dropping natural magnificence attracts over four million people each year. Since 1864, this national park in California's High Sierra has been protected.
5. Lake Tahoe: Hiking, Mountain Biking, and Skiing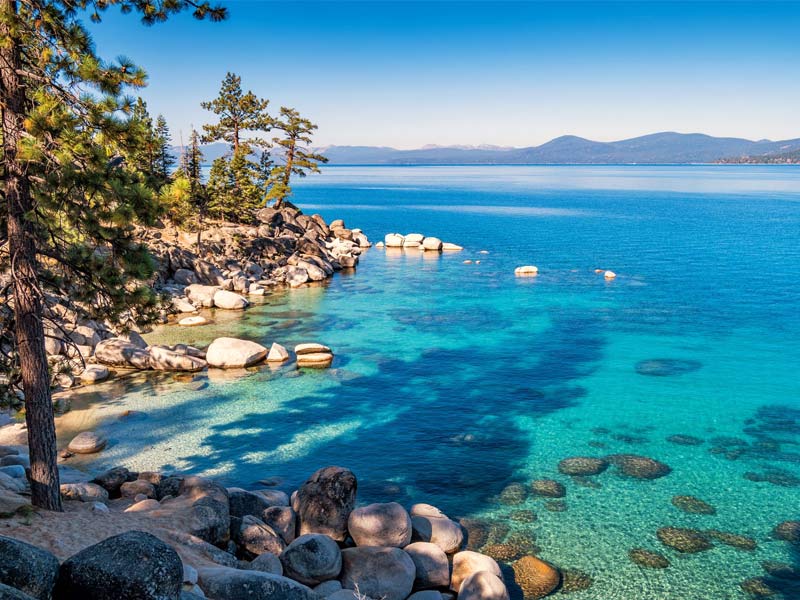 The beautiful and captivating lake, surrounded by snow-capped mountains, is a heaven of great beauty and tranquillity. The lake's waters are brilliant turquoise with a translucent aspect, and the scenery is so beautiful that it has a meditative effect. 
Lake Tahoe's major attractions include state parks with beautiful beaches and lake vistas. Visitors can view the alpine landscape by trekking on one of the many beautiful South Lake Tahoe area hiking paths. South Lake Tahoe also has some of the greatest campgrounds.
6. Nature Sites of Marin County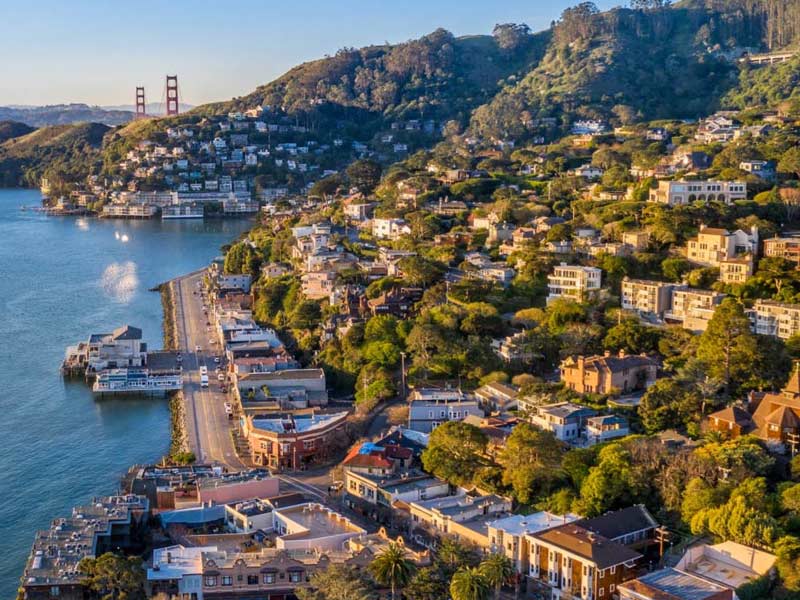 Marin County, located just north of San Francisco across the Golden Gate Bridge, is a popular day trip from the city. Travelers should keep in mind that most places in Marin require a car, except for Sausalito, which is accessible by ferry from San Francisco. 
Sausalito is an extremely stunning (and somewhat touristic) coastal town with a quaint old downtown, beautiful marinas, and spectacular vistas of San Francisco.
7. Sierra Nevada Foothills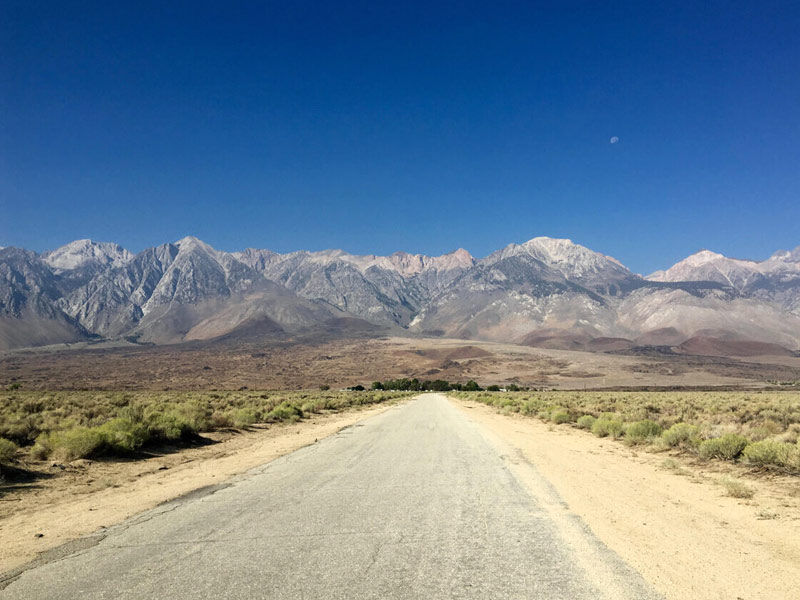 When John Sutter and James Marshal were constructing a sawmill along the American River in Coloma in 1948, they discovered little nuggets of gold on the property. A watershed moment in California history, this event triggered the Gold Rush, a major migration to the West Coast in 1849. Thousands of gold hunters flocked to this location in the Sierra Nevada Mountains' foothills, hoping to strike it rich. 
Tourists can visit the historic sawmill at Coloma, part of the Marshall Gold Discovery State Historical Park, to witness where gold was discovered. Visitors to this one-of-a-kind historic park can pan for gold in the American River, exactly like the gold miners did.
8. Rural Sonoma County, Napa Valley, and Calistoga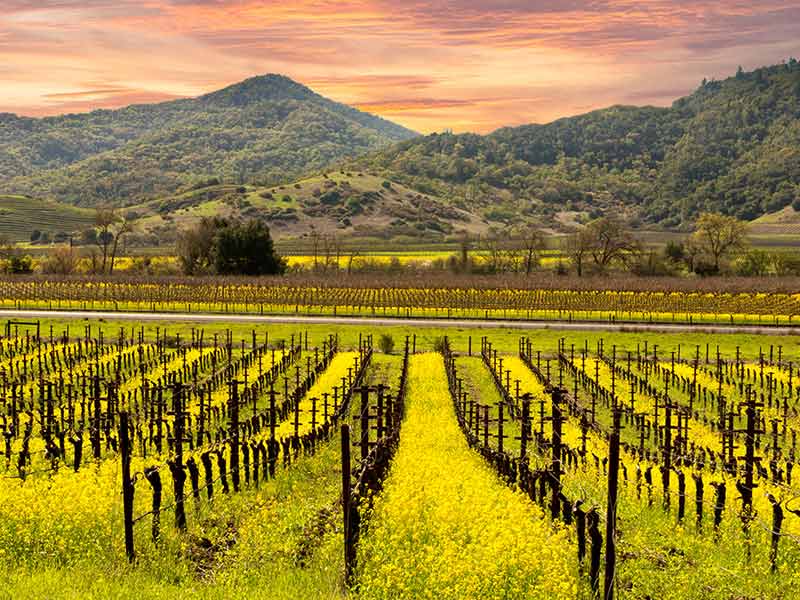 Sonoma County is one of Northern California's best destinations to come for gorgeous treks in the rolling hills and along the ocean. The Sonoma Coast State Park, tucked away along a rough stretch of seaside bluffs and craggy headlands attracts nature enthusiasts who value unspoiled scenery, tranquility, and quiet sandy beaches. 
Trione-Annadel State Park is a great place to enjoy the sun-drenched landscape of Sonoma County. The park's network of trails lets visitors enjoy hiking, mountain biking, and equestrian riding. Trione-Annadel State Park is also a fantastic site for seeing spring wildflowers and fishing on Lake Ilsanjo.
9. Mendocino Coastline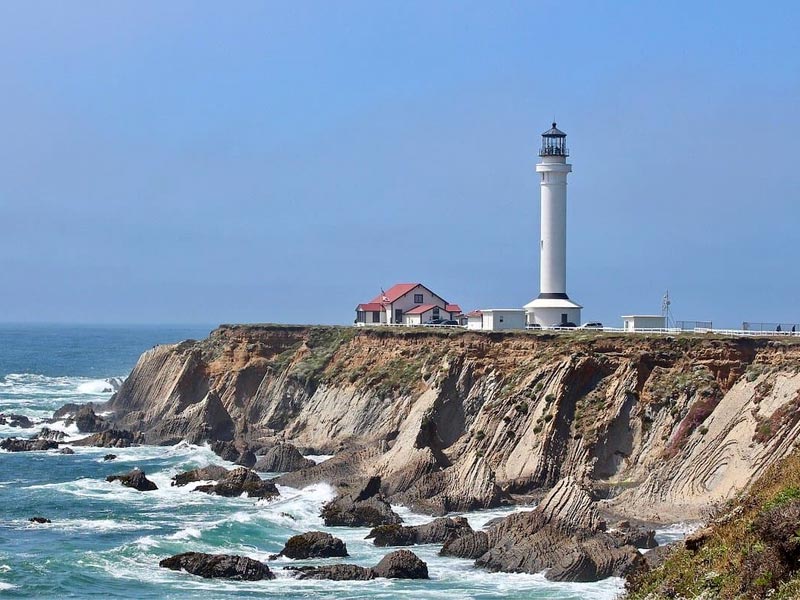 Few sites can compete with Mendocino's breathtaking coastline, where deep blue Pacific waters slam up against high cliffs and lap into calm, hidden bays. The fresh air and breathtaking seaside views refresh and excite visitors. 
The weather is typically chilly and foggy in Northern California, making it ideal for trekking rather than sunbathing. Nature lovers will appreciate hikes along the ocean cliffs and isolated beaches and through shaded redwood trees in Mendocino County's many state parks.
10. Big Sur and Hearst Castle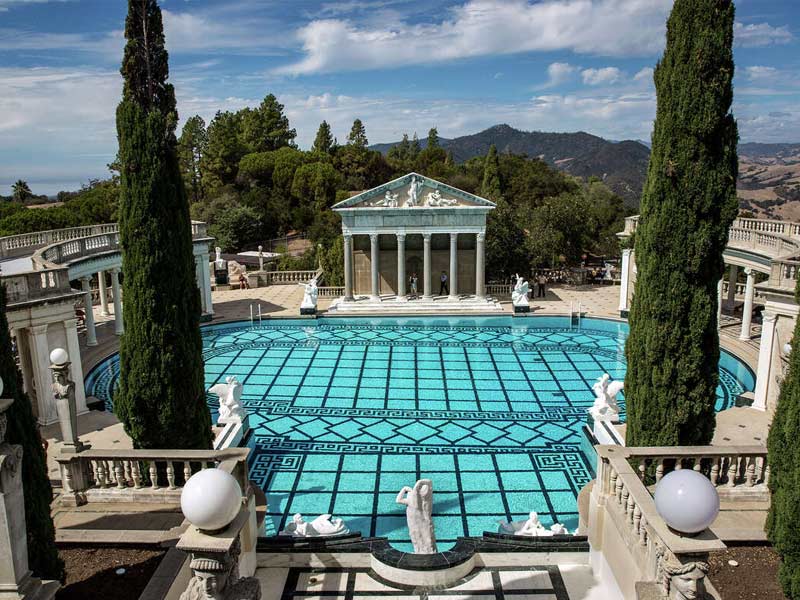 Big Sur is a 90-mile length of hilly coastline in central California that is breathtakingly gorgeous. The two-lane Highway One through Big Sur goes via treacherous hairpin turns overlooking the ocean. The route, which begins just south of Carmel and finishes in San Simeon, is one of the best West Coast road journeys, and the entire stretch feels a world away due to its remoteness. 
The stunning beauty of rocky coastline bluffs shaded redwood woods and sheer cliffs that drop out into the Pacific's thundering waves awe visitors. Hiking is a great way to enjoy in the breathtaking scenery. There are also numerous perspectives on Big Sur's premium hotels and restaurants.