Dharchula is a picturesque town in Uttarakhand's Pithoragarh district. Surrounded by the magnificent Himalayan peaks, Dharchula is at an elevation of 940 metres above the sea level. The waves of urban development haven't yet reached Dharchula, and that's why it is an absolute heaven for nature lovers and adventure junkies.
Located on the India-Nepal border, Dharchula is a combination of two words- 'Dhar' and 'Chula'. Dhar means peak whereas Chula stands for stove. Dharchula is a hilly town that resembles a stove. That's how it got the name- 'Dharchula'. Located at a distance of 90 km from Pithoragarh, Dharchula is separated from the Johar Valley by the Panchachuli peaks.
With an abundance of greenery and mountains in the region, Dharchula has stunning landscapes. There are a lot of amazing places to explore in Dharchula for a two-day visit. You can explore the entire region in 2-3 days.
How To Reach Dharchula?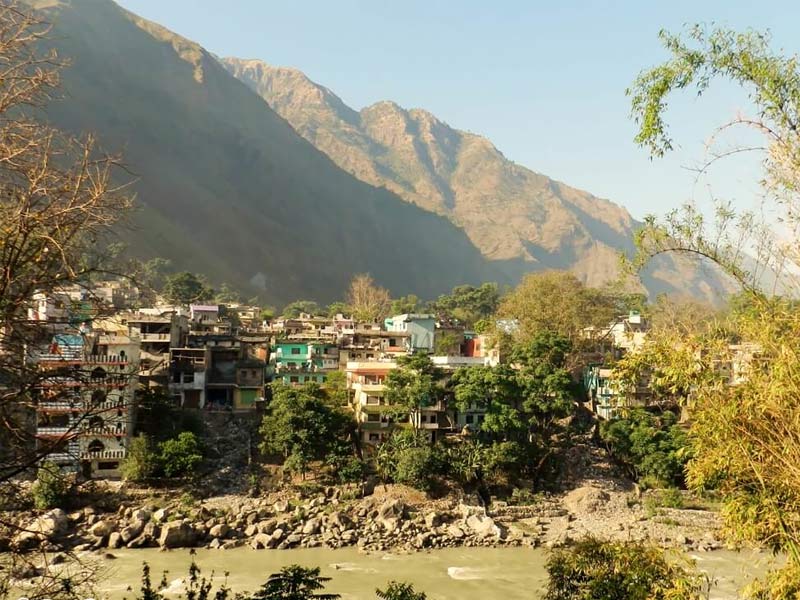 By Air: You can reach till Pantnagar Airport, which is directly connected to the Indira Gandhi International Airport. You can hire a cab from Pantnagar Airport for Dharchula.
By Train: The closest railway station to Dharchula is Tanakpur. Hire a cab to reach your destination in Tanakpur.
By Land: You can also take a bus to Dharchula. There are regular state-owned buses running between Pithoragarh and Dharchula. You can also travel in your personal vehicle.
The best time to visit Dharchula is during the winters, when you can easily see snow-capped mountains.
Top Places To Explore in Dharchula
Askot Musk Deer Sanctuary: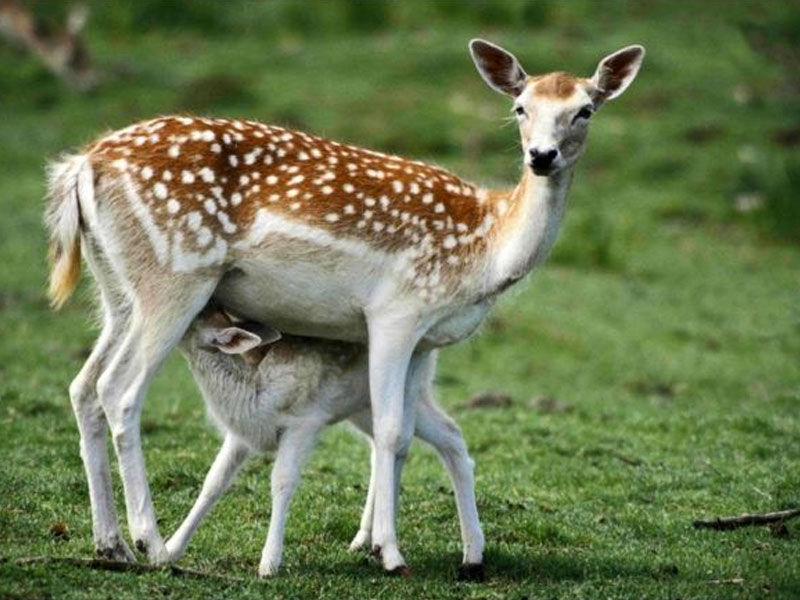 Askot Musk Deer Sanctuary was established in 1986 to prevent the endangered Musk Deer. Situated at an elevation of 1600 metres, the deer sanctuary is spread over an area of over 600 sq km. Known for its rich flora and fauna, the deer sanctuary is located in Askot. Askot is a small hamlet located nearly 54 kms from Pithoragarh. One can explore the entire sanctuary in around 3 hours. Askot Musk Deer Sanctuary is among the most popular tourist attractions near Dharchula.
The best time to visit the deer sanctuary is between April and September. It is advisable to avoid visiting the sanctuary during the winters, as winters are really harsh here. It is very easy for tourists to find accommodation in Askot.
Jauljibi: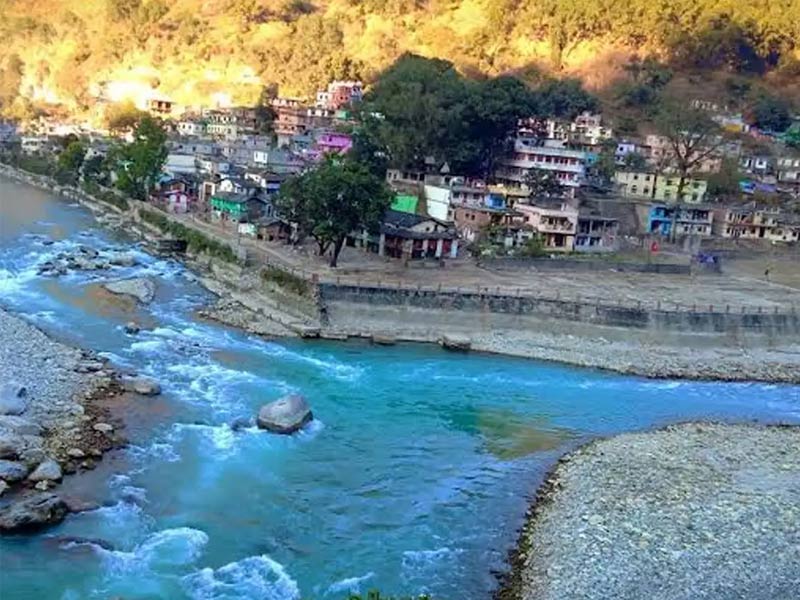 For all the adventure junkies planning to visit Dharchula, Jauljibi must be on your travel list. Located at the confluences of Kali and Gori Rivers on the Indo-Nepal border, Jauljibi is a small bazaar. The two bazaars on either side of the Indo-Nepal border are connected by a suspension bridge on river Kali. Located very close to Dharchula, Jauljibi is also very famous for its annual trade fair. You can shop local items, enjoy traditional local cuisines and test your photography skills while exploring Jauljibi. You should dedicate a few hours to exploring the famous bazaar before you leave for your next destination.
Om Parvat: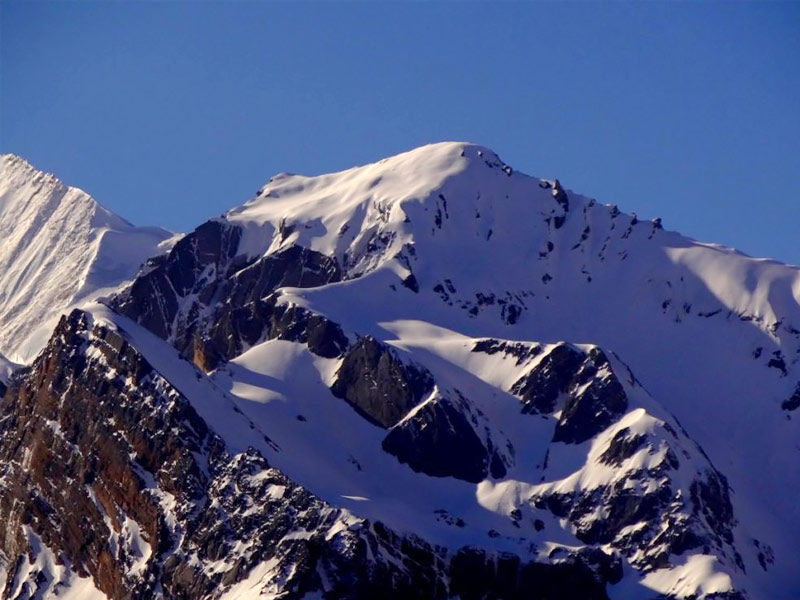 Om Parvat is one of the most stunning locations to visit in Dharchula. The picturesque town is famous for snow-capped mountains and Om Parvat is among the most significant of them. With a height of 6,191 metres, Om Parvat is one of the many mountains that lie both in India and Nepal. 74% of Om Parvat lies in Nepal while the rest of it lies in Dharchula. There's much more to Om Parvat than the spellbinding views and the adventure factor.
It holds great historic significance for Hindu pilgrims. The formation of the divine "Om" symbol on the mountain makes it so special. To reach Om Parvat and visit it from a close distance, you'll have to reach Pithoragarh first. Om Parvat is merely 83 km from Pithoragarh.
Narayan Ashram: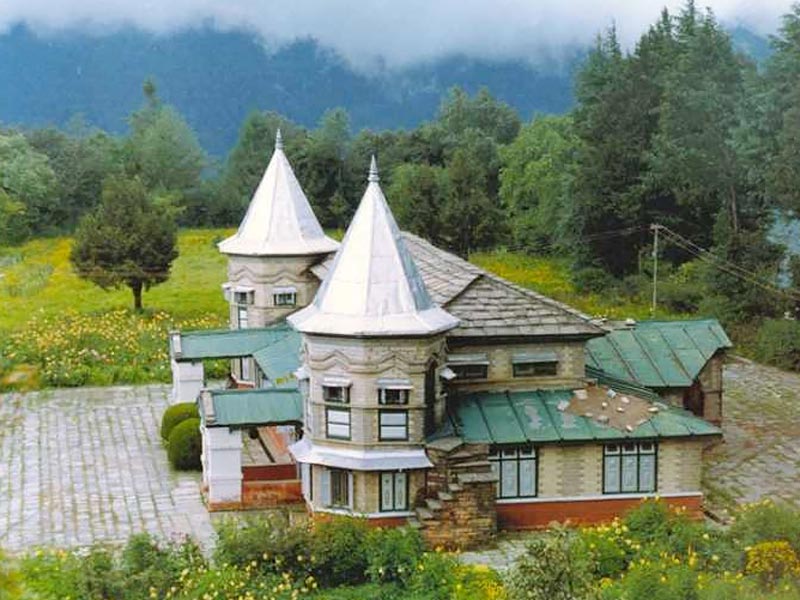 Narayan Ashram is nearly 24 km from Dharchula. Situated at an elevation of 2734 metres, Narayan Ashram is a hermitage that was established by Narayan Swami in 1936. Located en route Indo-Nepal border, Narayan Ashram is a secluded place where you can spend a couple of hours in solitude. The ashram, however, remains closed during the winters, and the best time to visit is during the summers. It is just 44 km from Pithoragarh and falls on the Kailash Mansarovar route.
Chirkila Dam: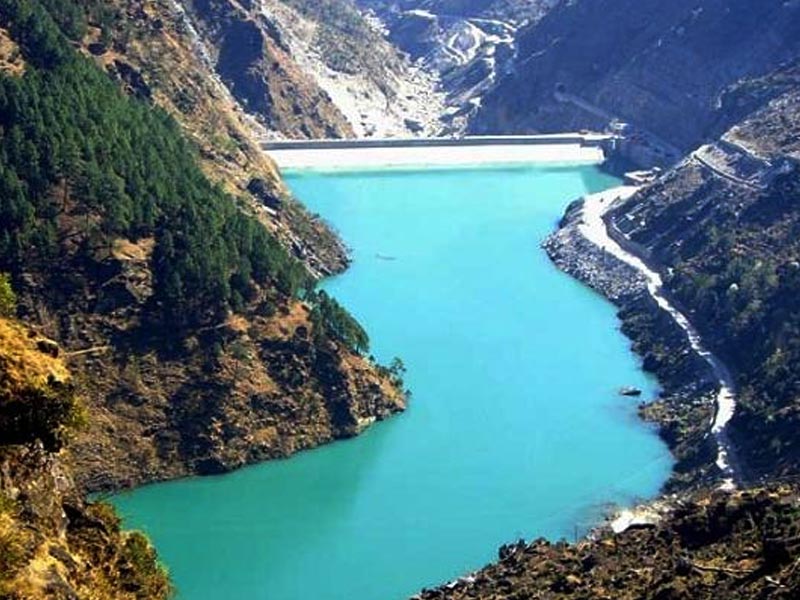 Chirkila Dam is located just 20 kms away from Dharchula station. The dam is built on Kali river and is surrounded by scenic landscapes that make it a perfect tourist attraction. You can drive your own vehicle or board a private bus to reach the dam. You can also hire a taxi to reach the dam. 1500 kilowatt of power is generated by the dam. It is one of the key sources of energy to the nearby villages and towns. The dam has emerged as a popular picnic spot, and you can explore the area in 2-3 hours.