If you have an adventurous spirit and reside in Delhi or the NCR, you would thank God ( (Noida and Gurgaon). You could take a break from the monotony of your busy schedule at one of the many hill stations near Delhi.
'Which hill stations you choose to visit near Delhi entirely depends on your interests, the length of your trip, and the time of year you plan your trip.'
There are hill stations near Delhi that you can visit in the summer, some are fantastic during the monsoon, and some are best for winter activities like skiing and hiking.
Uttarkashi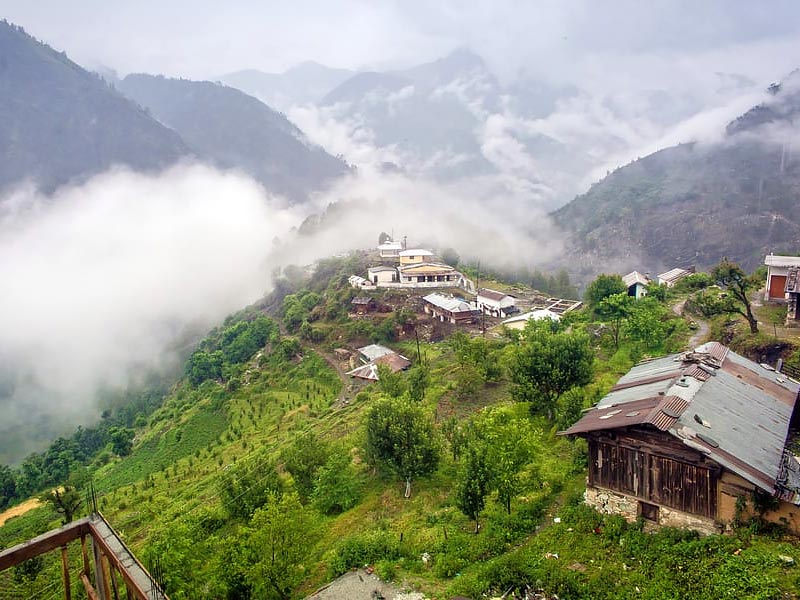 Uttarkashi is a riverside paradise for nature lovers, boasting gorgeous views, a serene atmosphere, and a spiritual air. In addition, this hill town, which is dotted with temples, serves as the starting point for the Gangotri Yatra. It serves as the starting point for several well-known treks. A wonderful combination of adventure and pilgrimage activities can be found here. Kashi of the North is another name for it. It is situated at a height of 1352 meters above sea level.
Almora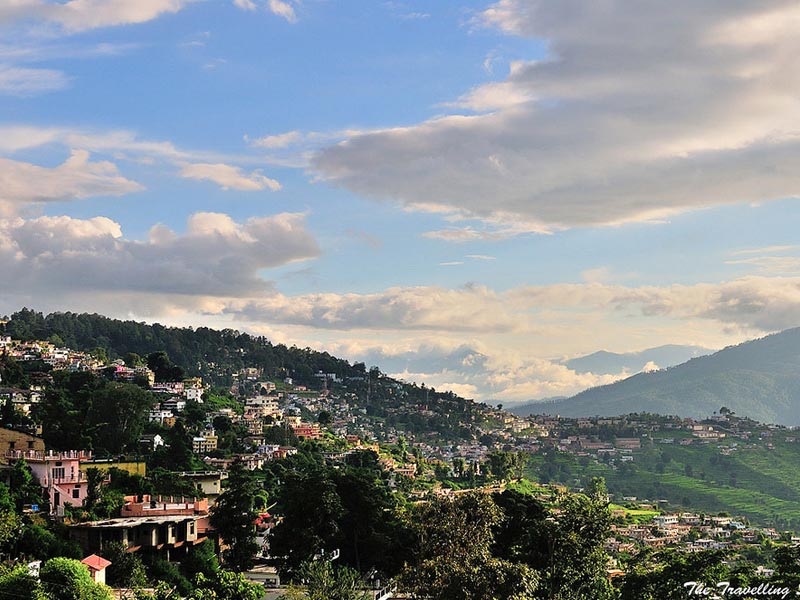 Almora is a picturesque hill town situated on a 5 km long horseshoe-shaped ridge at a height of 1651 meters above sea level. The British later developed this location, which was initially established by the Chand dynasty's kings. Due to its reputation as the cultural center of the Kumaon region, this hill station is a delight for culture enthusiasts. VIPs like Swami Vivekananda and Mahatma Gandhi were also rumored to enjoy this location.
Nahan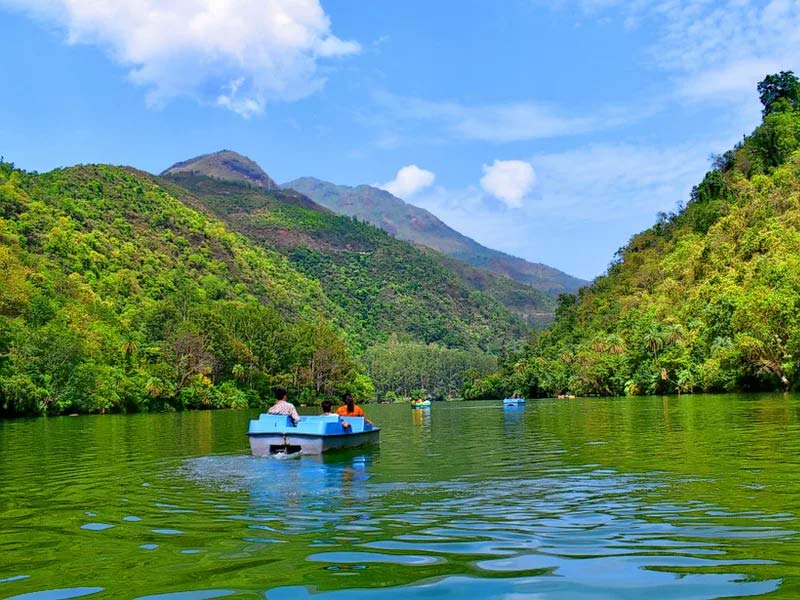 Nahan is one of the less well-known hill towns close to Delhi and is situated in the impressive Shivalik mountain range. It has lovely weather all year round and is surrounded by verdant hills and picturesque lakes. You can enjoy a wide variety of experiences at this hill station.
In addition to visiting some stunning temples and forts, you can go trekking, rock climbing, and on a wildlife tour. Visit the Suketi Fossil Park, which is about 21 kilometers from Nahan if you're looking for more things to do.
Binsar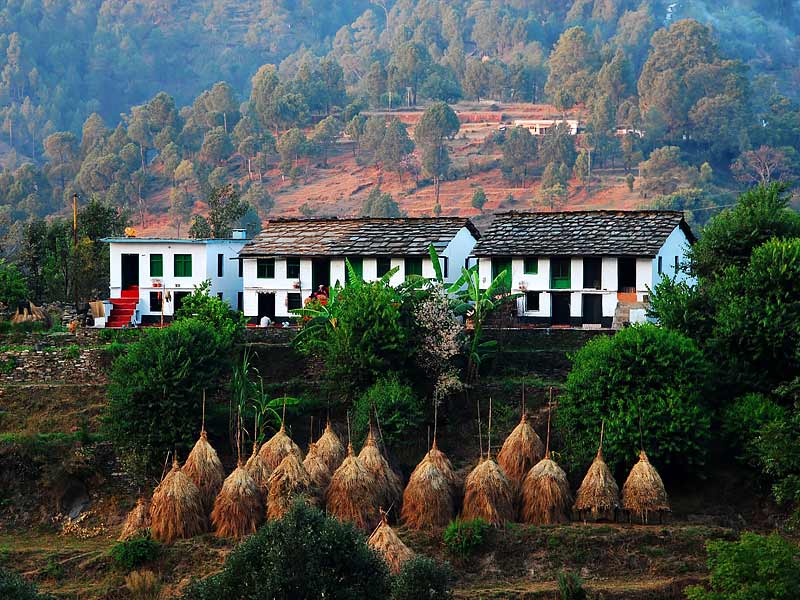 One of the best summertime hill towns to visit close to Delhi is Binsar. This stunning Uttarakhand hill town is a sight to soothe the eyes.
Its breathtaking scenery and serene atmosphere are enough to captivate you and make you fall in love with Binsar.
The Kumaon region's highest hill station is encircled by thick stands of oak, pine, and deodar trees. Binsar is a fantastic location for adventures as it provides numerous opportunities for visitors to engage in activities like trekking.
Ranikhet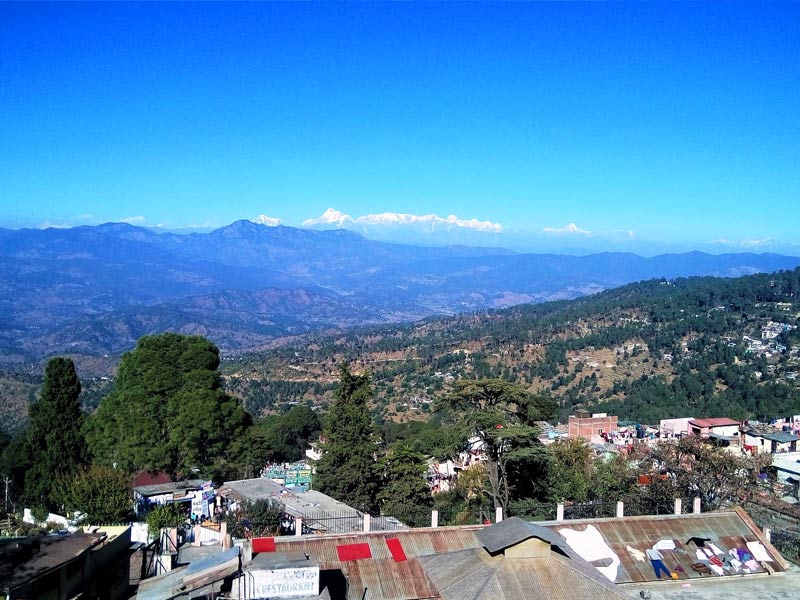 Ranikhet, also known as the "Queen's Land," is a lush hill town with a wide variety of flora and fauna and is encircled by Himalayan mountains.
It was once a British summer retreat and is situated at a height of roughly 1869 meters above sea level. The Kumaon Regiment of the Indian Army is stationed there, making it one of the most tranquil weekend getaways from Delhi. A plus is consistently cool weather.
Lansdowne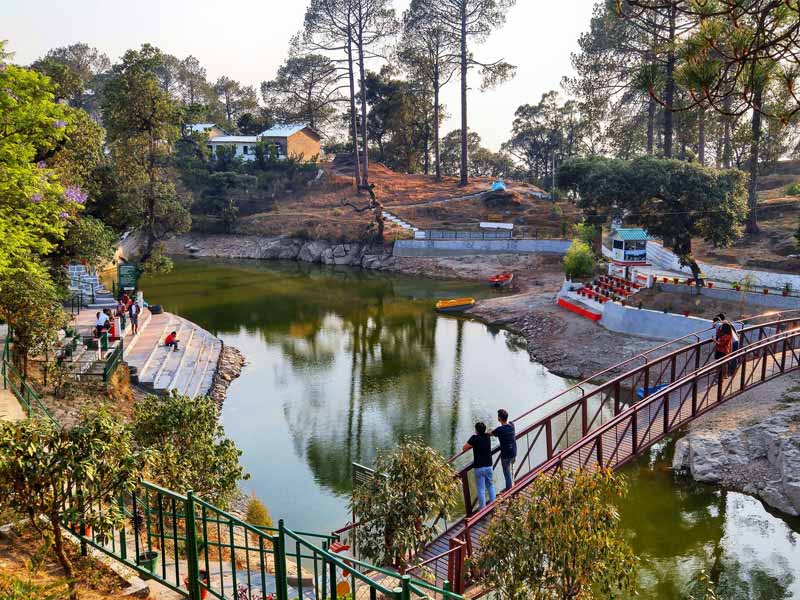 Lansdowne is a stunning hill town located amidst lush pine and oak jungles at an elevation of 1700 meters above sea level. This location is perfect for vacations filled with unending peace because of its lush slopes, paradisiacal atmosphere, and great weather. The Viceroy of India at the time established this as a retreat for the summer. This wonderful location also provides a rejuvenating experience.
Nainital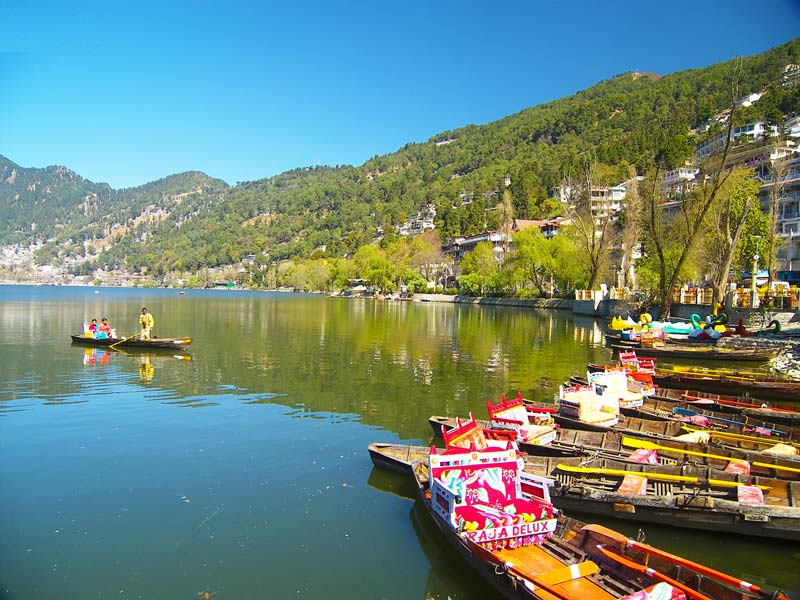 Nainital, which is also referred to as the "Lake District of India," is located in the Kumaon foothills of the Himalayas. This former British hill station, which is located at a height of about 2000 m, has serene lakes, picturesque plains, charming hills, towering trees, and a pleasant climate that makes it the ideal place to spend the summer in June.
It is a renowned weekend getaway from Delhi and one of the magnificent hill towns in North India. The hill town's name comes from Naini Lake and Naini Peak, which rise to a height of 2615 meters. The picturesque town in Uttarakhand welcomes families, honeymooning couples, and individuals looking to get away from the city.
Mussoorie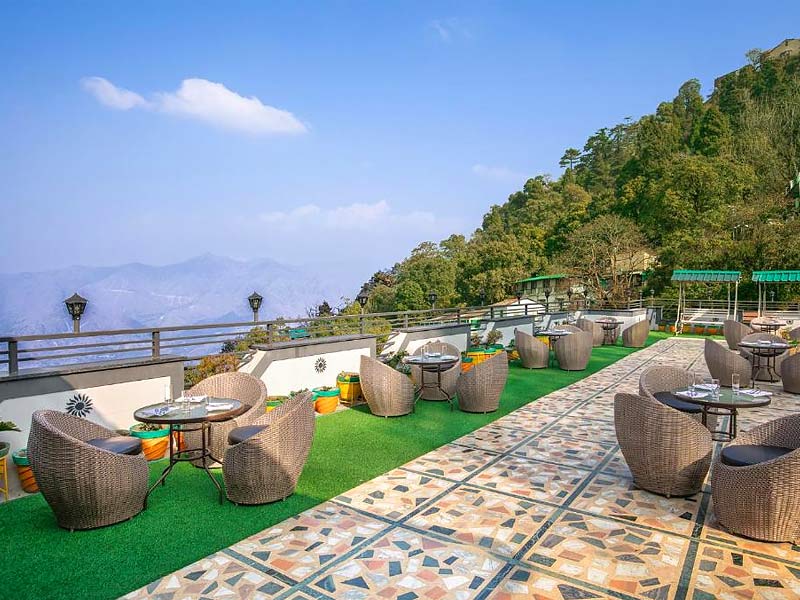 Mussoorie, affectionately referred to as the "Queen of Hills," is renowned for its unrivaled charm, which includes wonderful weather, tranquil surroundings, and stunning views of the Doon Valley and the Shivalik ranges. It is one of the most stunning hill towns close to Delhi. This location, also known as the Gateway to Yamunotri and Gangotri, is situated at an elevation of 1800 meters above sea level on the crest of a horseshoe-shaped mountain range in the Garhwal region of India. It is a thrilling summer vacation spot in India.
Solan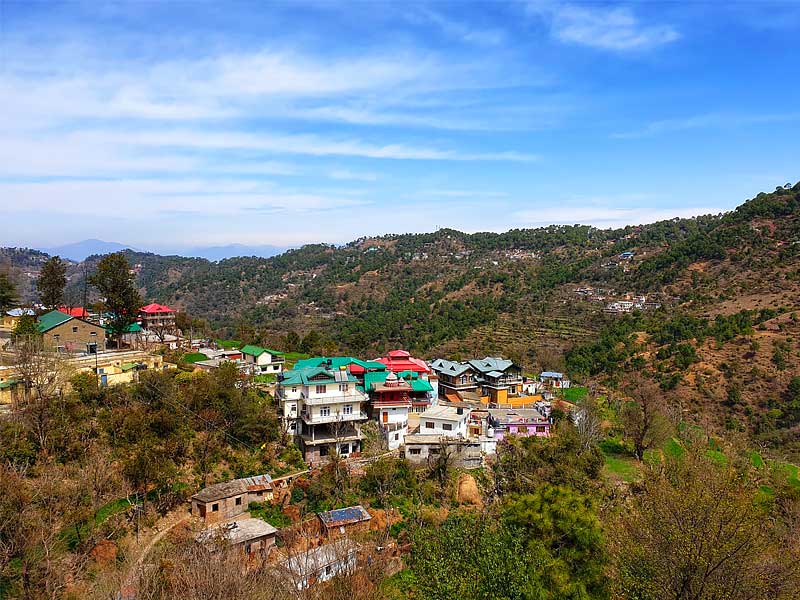 one of the 300-kilometer-distance hill towns popularly referred to as India's "Mushroom City" For a weekend getaway, Solan is a great hill station to visit nearby Delhi. You will be mesmerized by the natural beauty and fantastic opportunities of this hill station. The Solan region is known as the City of Red Gold due to its extensive tomato farming. The main draw of Solan is a 300-year-old fort that is perched atop a hill and provides a picturesque view of the surrounding farmland.