Today marks the release of the highly anticipated Punjabi film Sher Bagga, which has been making news ever since its announcement. Ammy Virk and Sonam Bajwa, an enduring on-screen pair, play key roles in the movie. We've done a thorough analysis of the movie Sher Bagga in our review.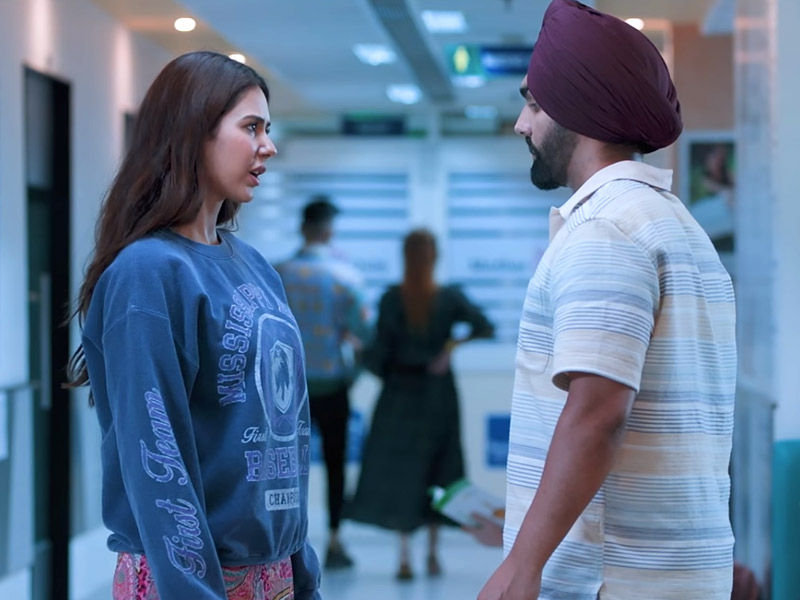 If you have always been an Ammy-Sonam fan, you must also be preparing to see this movie. In that case, this Sher Bagga review will make it simple for you to decide.
Story 
Sher Bagga appeared to be a one-night stand-focused story, as suggested by the teaser. But is that really the movie's premise? We won't give away any spoilers in this review since we don't want to ruin your movie-going experience. 
However, one thing is for certain: the trailer does not accurately represent the movie. There is a lot more to it that will keep you thoroughly entertained in the theatre.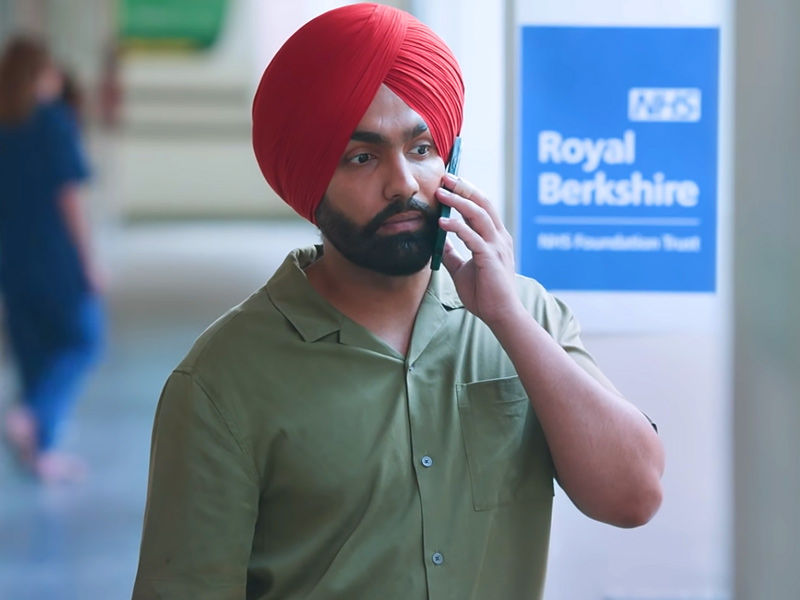 In terms of the storyline, Dilsher (Ammy Virk) and Gulab are two characters who appear in Sher Bagga (Sonam Bajwa). Though their love tale won't be simple, these two people who are polls apart unexpectedly fall in love. The movie contains a great deal of drama, humor, and drama.
Basically, it is a sweet and pleasant story that will have you smiling and joyful the entire time. Sher Bagga doesn't just tell a love tale; it also emphasizes friendship, breakups, a family that isn't always joyful, and parenthood. 
Characters & Acting 
Beginning with the main characters, Ammy Virk and Sonam Bajwa, we have never questioned their on-screen chemistry because they have proven to be the greatest in numerous blockbuster films. This time around, the combination is equally excellent.
Ammy Virk portrays an innocent and incredibly devoted man, while Sonam Bajwa plays a super-cool and independent girl. In the movie, Sonam plays a woman who is on the hunt for true love, and guess what? The man of her dreams is Ammy as Dilsher. 
Sher Bagga also has performers like Nirmal Rishi, Kaka Kautki, Jasneet Kaur, Rup Khatkar, Baninder Bunny, and others in supporting parts in addition to these two in the starring roles.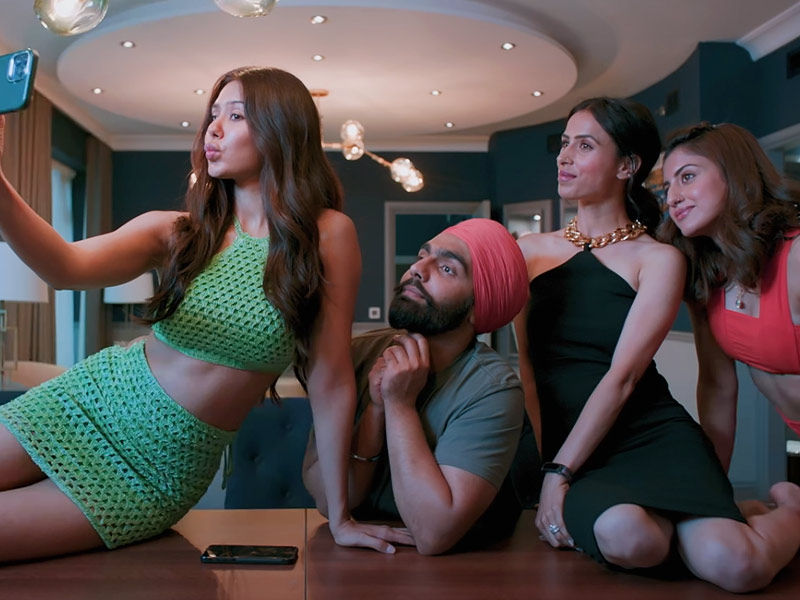 In the movie, Rup and Jasneet played Sonam's two pals, and we thought they were both excellent actors. This trio truly embodied the term "friendship goals."
With her outstanding acting abilities as the charming grandmother in this movie, Nirmal Rishi also won over many hearts. Nirmal Rishi is one ingredient to level up the total production of any picture, as we have already stated. 
Direction & Writing 
Jagdeep Sidhu, a master of cinema, wrote and directed the movie. We admire him for his exquisite storytelling and impeccable directing. With this straightforward yet incredibly satisfying film, he has once again impressed us. 
Our hats have always been off to Jagdeep since he is without a doubt the master of handling delicate and emotional circumstances.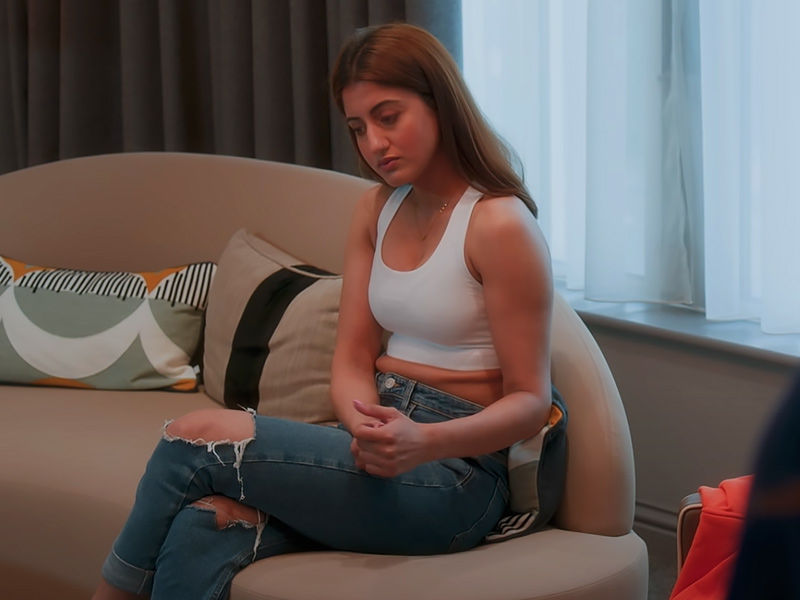 Even though the movie appears to lose its hold at times, it eventually regains it and saves itself. The screenplay was another element that gave us the impression that the movie could have been much better. Before the first half of the movie ends, the plot becomes quite predictable. The good news is that it will still keep you entertained after that. 
Music 
It's time to discuss the soundtrack of the movie Sher Bagga in the review. The song's heartwarming music was created by Avvy Sra, Jaymeet, Sunny Vik, and Oye Kunaal, and its beautiful lyrics were written by Happy Raikoti, Shera Dhaliwal & Kiran, Raj Fatehpur, and Farmaan.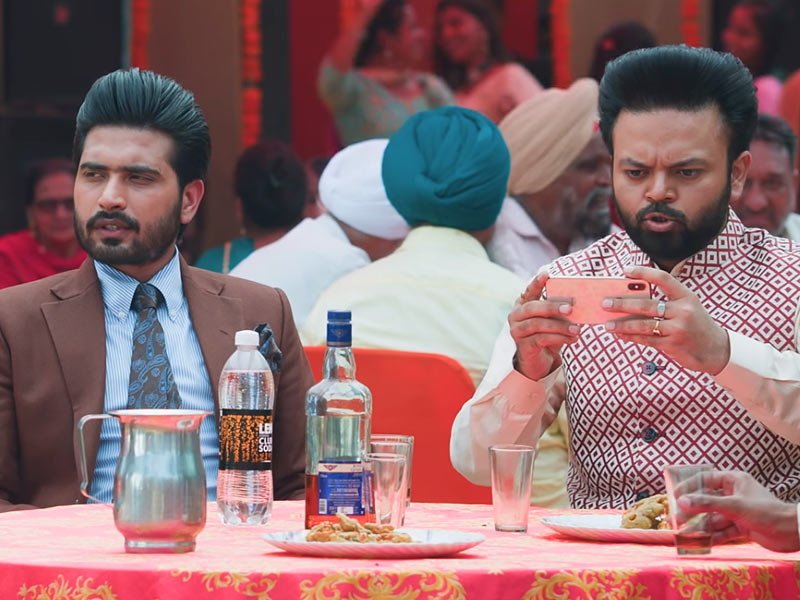 Musafira and Rab are two tunes that will undoubtedly captivate your heart. The soundtrack for the movie was very excellent, and it was composed by Sandeep Saxena. 
Poor Points 
You already know plenty about the story, the actors, the characters, and even the direction from this Sher Bagga movie review. But to keep things balanced, we're going to focus on the movie's flaws here. 
As was mentioned above, the movie becomes predictably predictable a little too early, killing your interest in waiting to see what occurs next. The crew could have put in a bit more effort when writing the screenplay because it would have improved the audience's experience as a whole.
image credit: youtube

The lack of an emotional climax was another aspect that felt abrupt. We consider Jagdeep Sidhu, who wrote and directed Sher Bagga, to be the pinnacle of on-screen emotional expression. Sher Bagga, however, felt flat and lacked the feelings for which we had high hopes. 
Overall 
Sher Bagga is waiting for all moviegoers at the theatres with an adorable story, nice characters, and a few problems. You shouldn't feel bad about watching the movie with your loved ones and friends. Yes, it's a must-see, especially for those who want to enjoy some lighthearted entertainment.
We were once again blown away by Ammy Virk, Sonam Bajwa, and Jagdeep Sidhu, and we can't wait to see Sher Bagga in theatres. When the movie finally came out, the wait had been worthwhile.