Malpe beach in Udupi is noted for its enticing silver-white beaches and turquoise-blue seas. The lovely blue sky, lined with palm palms, contributes to the backdrop, producing a wonderful image.
Tired of being cooped up in your homes? Making preparations for a nice vacation after the pandemic? Then this is the one for you. We've been desiring a beach vacation to soak up some fresh air and ozone, but we don't want to be surrounded by people. Fortunately, the Indian coastline is wide and has plenty of lesser-known beaches free of tourist hordes.
Well, it's your lucky day today. We have just the right place for you, a beach secluded from the world. 
This beach in Karnataka has vast lengths of sand and the pristine Arabian Sea waves. This beach is surrounded by four rocky islands, the most well-known of which is St. Mary's. Water sports activities are accessible here. This beach is said to be the first in India to offer 24-hour WiFi access. Would you, on the other hand, like to keep linked to work emails?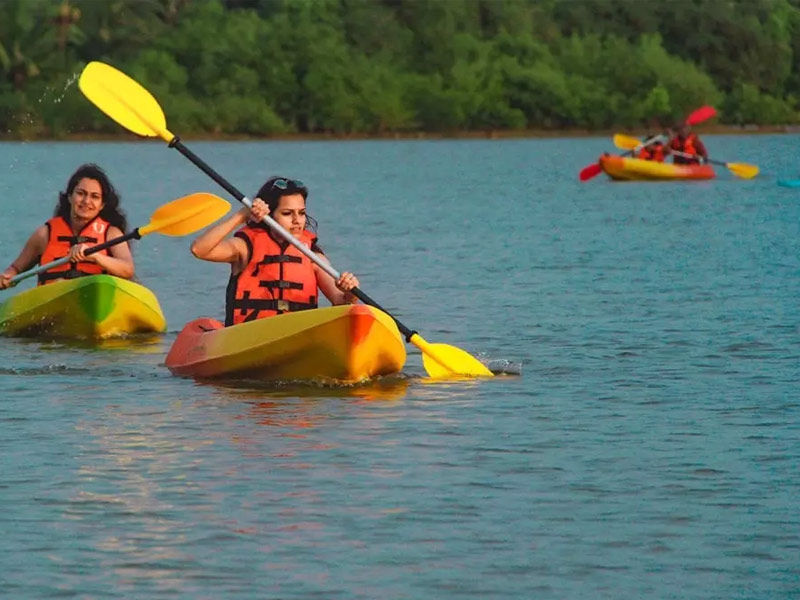 Malpe Beach is a peaceful seaside hamlet in Coastal Karnataka near the temple town of Udupi. Malpe is well-known for its fishing port, St Mary's Island, and beaches.
Malpe Beach in Karnataka is one of India's least-explored beaches. Malpe Beach is an unspoiled pristine beach located 66 kilometers from Mangalore and around 6 kilometers from Udupi. The beach has an endless shoreline that is bordered on the western side by three rocky islets. Previously a port on the coast of Karnataka, Malpe is now a great place for a vacation away from the hustle and bustle of the metropolis.
Malpe is the first Indian beach to offer free WiFi 24 hours a day, seven days a week. In the state of Karnataka, it is also an important port and fishing harbor. The seaside town is ringed by four rocky islands, which are as follows:
Daria-Bahadurgad

Kari-Illada-Kallu

Mary's Islands

Daria-Gadara-Kalluthe
Malpe, Karnataka's main port, has a sizable population involved in fishing and tile production.
Malpe Beach: An Ideal Adventure Destination
Malpe Beach offers nice weather and pristine white sand, making it perfect for various water sports. It is a buried treasure in the state of Karnataka.
The beach draws water enthusiasts who want to discover this pristine beach and participate in some thrilling activities. This lovely beach is surrounded by palm trees and framed by a blue sky, making it the ideal setting for nature enthusiasts. The beach is one of a kind; you may lie down and watch the sunset or participate in water sports that will get your pulse racing! There are several resorts and restaurants located on the beach that offer a magnificent view and a memorable experience.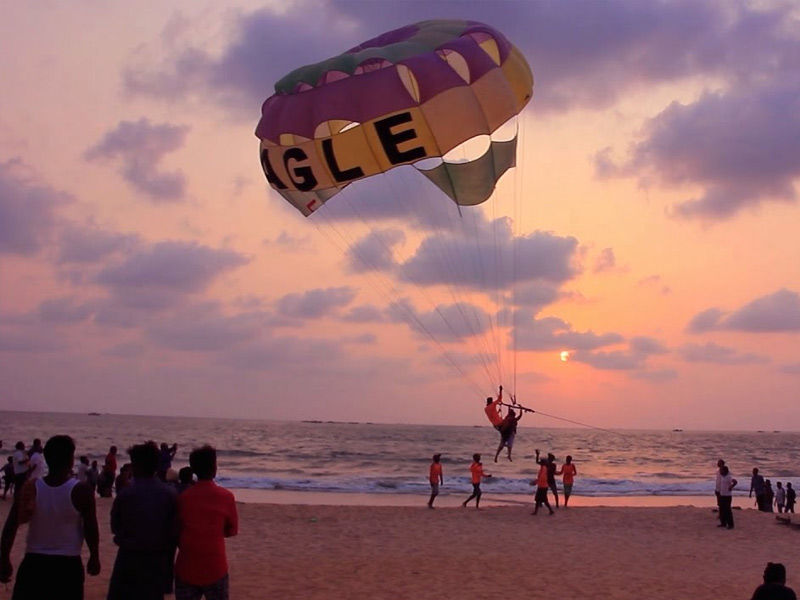 Malpe Beach's beautiful water and white beaches make it excellent for swimming and long hikes. It provides water activities and adventure sports, and tourists may even take a boat excursion to adjacent backwaters. Malpe has some of the greatest water activities in the area, with calm seas and nice weather. Parasailing in Malpe Beach may be a pleasant pastime because it is done half over the water and partially on the beach. Parasailing is a one-of-a-kind activity in the air with a breathtaking view of the beach.
You will feel the thrill and exhilaration of being in the air as the tow boat enters the Arabian Sea. Jet ski rides are available on Malpe Beach. It has a speedboat, motorbike, and water skiing capabilities. These trips are best made in the dark, and you can even jet ski to St. Mary's Island, which is 6 kilometers distant from the beach. In addition, the beach provides banana boat rides, speed boat rides, and speed boat cruises. These rides are an excellent way to discover virgin beach. The water is tranquil, and the activities are quite safe. You may also take surfing lessons from local professionals and experience Malpe's marine life.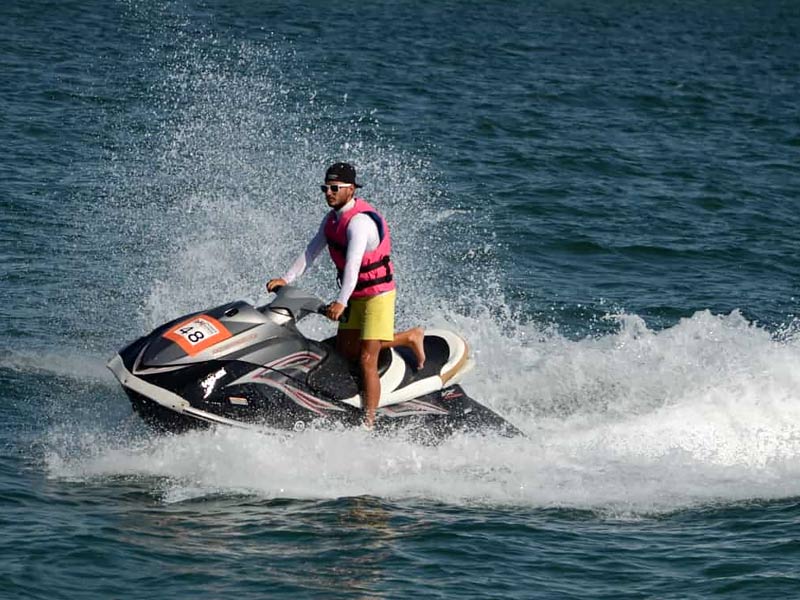 Malpe Beach is an undiscovered beach spot that offers peace and solitude and may be enjoyed with family or a group of friends. Malpe also provides various adventure sports such as white water rafting, kayaking, rock climbing, and trekking. With rocky islets on both sides of the shore, these activities will be worthwhile. They will encourage you to exhibit your daring side.
St. Mary's Island is a must-see destination.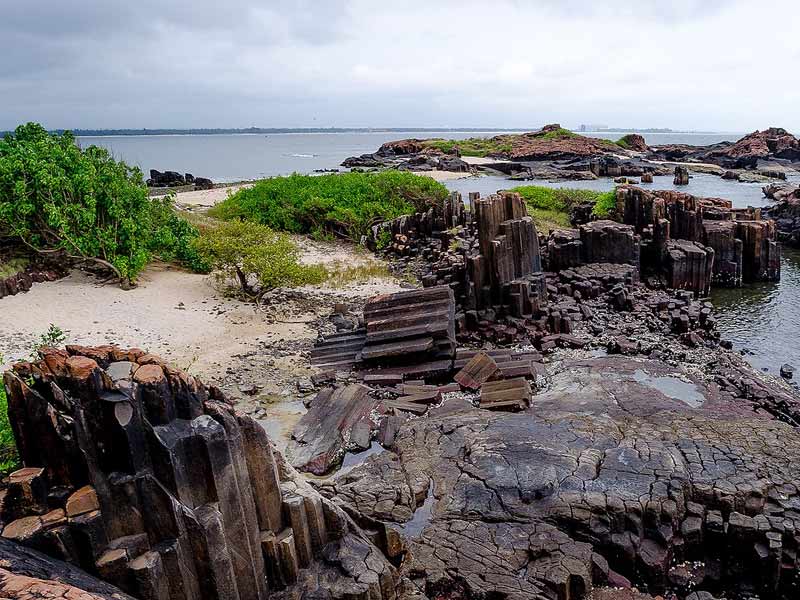 A quick 2-hour journey to the neighboring St. Mary's Islands is one of the greatest things to do at Malpe Beach. This Malpe beach island is special because of its distinctive rock formations that can only be seen at the Giant Causeway in Northern Ireland and in a few spots in Iceland.
These rocks have hexagonal cross-sections and are sheer vertical cliffs of various sizes and heights. With their smooth white dunes, tall swinging palms, and turquoise blue seas, these cliffs provide one of the most bizarre vistas in India. It's as though an artist has been at work here, sculpting nature into its full splendor.
Take a walk along the beach.
The incredibly scenic Malpe Seawalk is one of Malpe Beach's newest attractions. Apart from providing a breathtaking view of the beach and the sea, it is also an excellent location for capturing images for your Instagram feed.
The Malpe Seawalk is located near the Malpe harbor, which can be reached by taking the Malpe-Udupi route. Alternatively, you may walk from Malpe beach. You may observe fishermen as they go out to catch their catch, enjoy a sunset by the water, or simply take in all the beauty that surrounds you.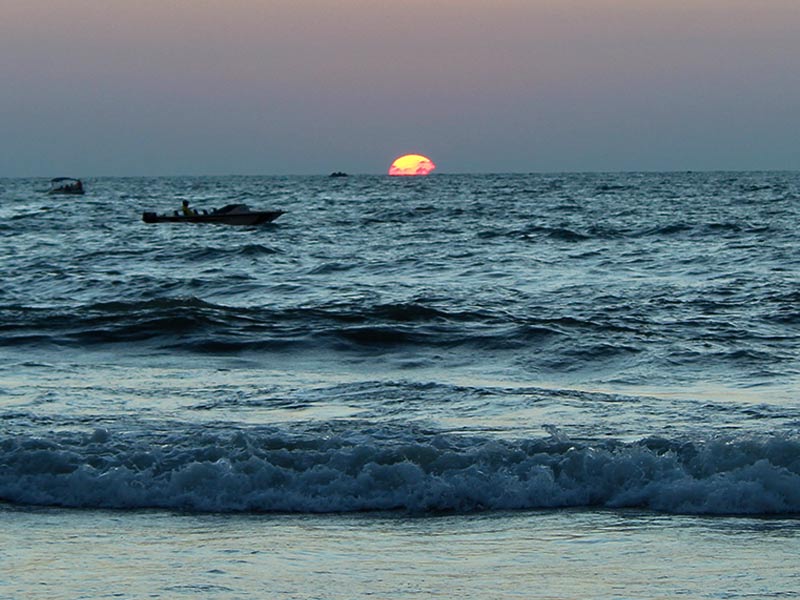 Enjoy a stunning sunset.
And, of course, you must see a magnificent sunset while in Malpe. Because Karnataka is located on India's west coast, its beaches provide spectacular sunset viewing possibilities.
When Is the Best Time to Visit Malpe Beach?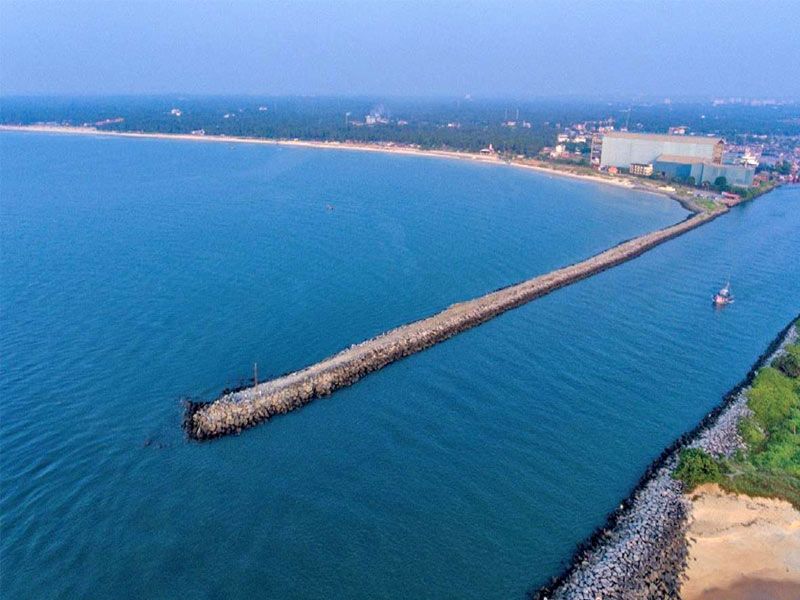 The months of October through January are ideal for visiting Malpe Beach since the weather is mild and clear. Avoid the rainy season as well as the hot summer months.
I prefer winter since the temperatures are pleasant and the humidity is low. So, if you're seeking a decent winter holiday spot in India, Malpe Beach is a wonderful option.
The monsoon season is not a good time to visit Malpe beach. Because of rising water levels and strong waves, St. Mary's Island and numerous water activities are closed. In addition, all that rain makes it harder to enjoy your time at the beach.
How do you go to Malpe Beach in Udupi?
Malpe beach is around 6 kilometers (3.7 miles) from Udupi. You can easily reach here by car, bus, or tuk-tuk. You may catch the train to Udupi Railway Station if you are going from Mangalore or Bangalore.
Malpe beach Frequently Asked Questions
.
Is the beach in Malpe safe?
Malpe beach on the Karnataka coast is a safe beach. The water is not abrasive, and the surface is sandy and pebbly rather than rocky. Even if you don't know how to swim, you can simply stroll in the water. But make sure you stay near to the water's edge.
What is the distance between Malpe Beach and Udupi?
Malpe beach is around 6 kilometers (3.7 miles) from Udupi. Malpe may be reached by vehicle, taxi, or tuk-tuk from Udupi. It just takes 15 minutes to get there. Alternatively, you may take a bus from the Udupi bus station.
What is the best way to go from Malpe Beach to St. Mary's Island?
From Malpe Beach, you may take a ferry to St. Mary's Island. Except during the monsoon season, the ferry service operates daily from 9 a.m. to 5 p.m.