Vagamon, one of Kerala's best hill stations, is a tranquil and attractive town located on the Idukki-Kottayam district boundary on the Idukki side. The location has a beautiful climate all year and consequently draws many tourists, particularly honeymooners. Vagamon is a great romantic location due to its vast lush flora, flowing waterfalls, winding roads, and dense pine forests. This hill in Kerala, located at an elevation of 1100 meters above sea level, was included in National Geographic Traveler's list of the 50 Most Beautiful Places to Visit in India.
Vagamon has some of the best viewpoints in the area, providing amazing views of the surrounding natural scenery as well as unforgettable sunset vistas. 
The winding route to Vagamon is carved out of solid rock and bordered by pine woods. And as you wound your way through the green-capped slopes, the vast plains thousands of feet below you come into view. Welcome to a paradise that will entice you to return again and again. 
If you're considering a trip to Vagamon and wondering what else is worth seeing outside Vagamon Lake and Marmala Waterfalls, keep reading. There is a lot to discover, from woodlands to spiritual sites.
Check out these gorgeous Vagamon tourist places to visit on your next Kerala trip:
1. Marmala Waterfall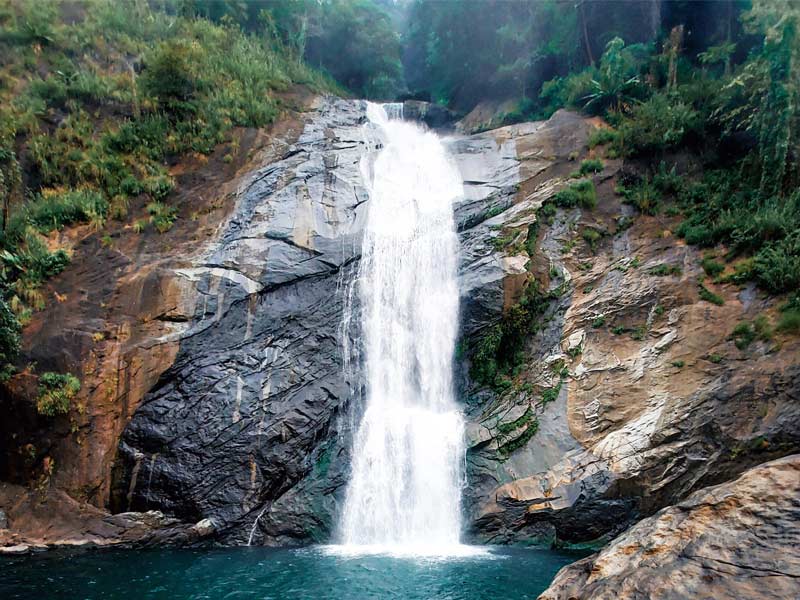 One of the best locations to see in Vagamon is the Marmala Waterfall, located along the Erattupetta path. Marmala, a 131′ waterfall tucked in lush foliage, is as beautiful and untouched as Vagamon itself. A few years ago, the waterfall, which falls inside what is nominally a private estate, remained a remote location. The Marmala Waterfall is quickly becoming one of Vagamon's most popular tourist destinations.
Marmala Road, Vellani, Erattupetta, Kerala 686580

7 kilometers from the city center
2. Vagamon Pine Forest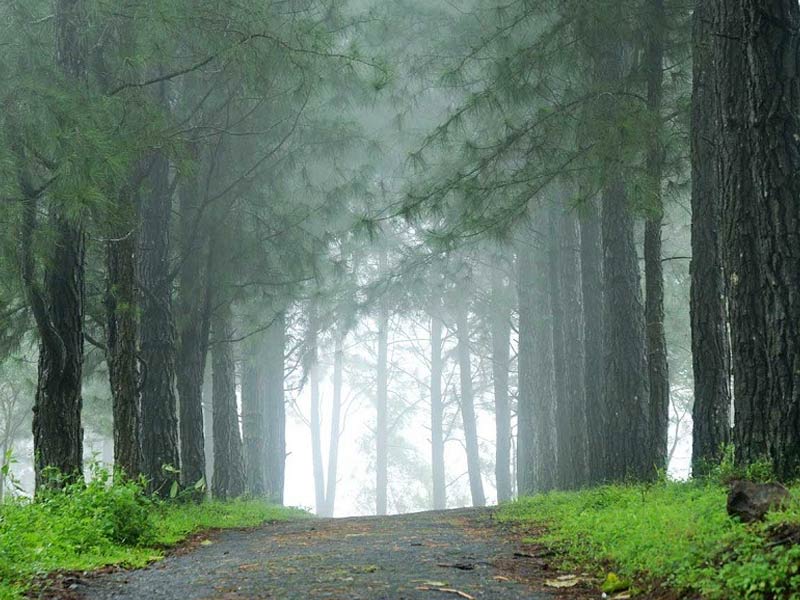 If you are a forest enthusiast, the Pine Forest should be your first stop in Vagamon before seeing other tourist attractions. This sparse wood, a famous filming location, was initially man-made. The forest, which was built under the British Raj, still remains to overlook the beautiful valley. The Maramala Falls and are Vagamon's two most popular attractions.
Pine Valley Road, Vedikuzhi, Kolahalamedu, Kerala 685501 is the address.

4 kilometers from the city center
3. Vagamon Lakes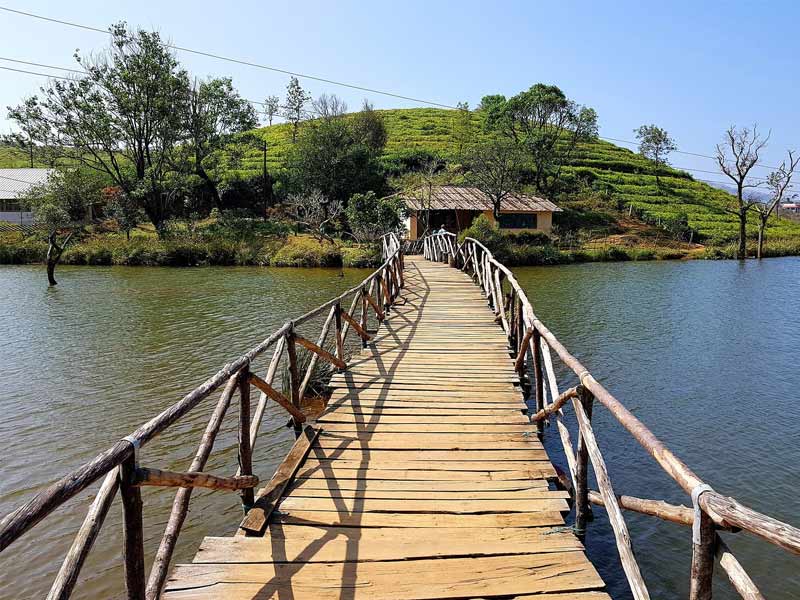 Within the town's boundaries, Vagamon Lake is a wonderful tourist attraction. The lake, encircled by high elevations clothed in beautiful vegetation and is one of the attractions to see in Vagamon, is a suitable partner to Kerala's sleepy, calm town. The Vagamon Lake is not large, but it is large enough for boating, rowing, and other water sports. It is one of the most popular tourist attractions in Vagamon.
Elappara Road in Vagamon, Kerala.

1 kilometer from the city center
4. Barren Hills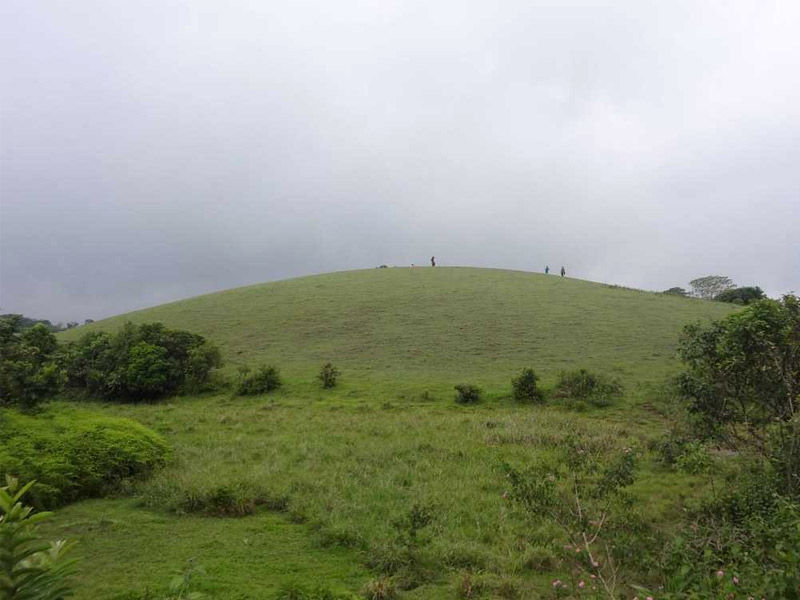 Although the name does not pique visitors' interest, the Barren Hills of Vagamon is one of the most intriguing spots to explore in Vagamon. The hills are different in each season, changing from lush to bare as the season's pass. If you want to experience all four seasons in Kerala, this is the place to be.
Kolahalamedu is the location. Vagamon, Kerala, 4 kilometers from the town

6 kilometers from the city center
5. Thangal para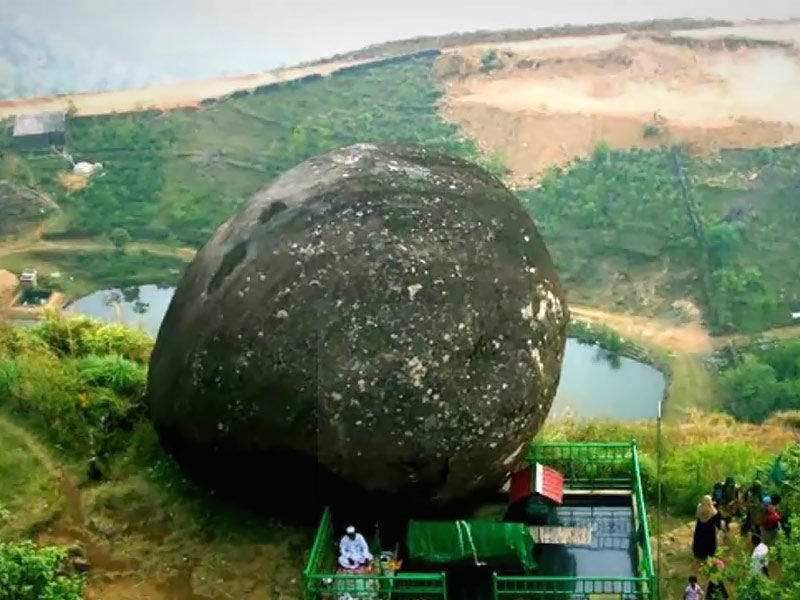 Despite being a pilgrimage site, Thangalpara is one of the most beautiful Vagamon sites to visit. Thangalpara, as the name suggests, refers to a massive rock perched on the edge of a cliff that was originally the final resting place of Hasrath Sheikh Fariduddin Baba, a respected Sufi Saint.
Vagamon is located in the Idukki District of Kerala and has a population of 686512 people.

2 kilometers from the city center
6. Mundakayam Ghat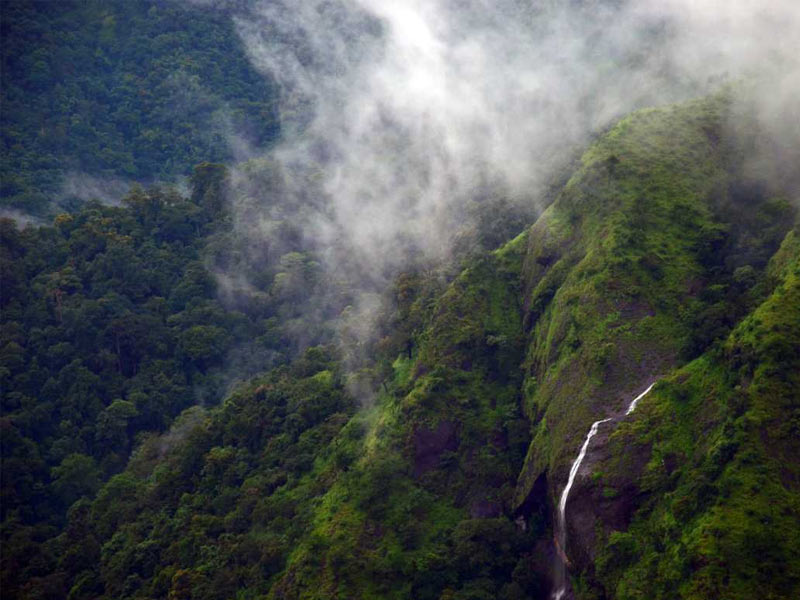 A smoky grey sky hangs over the blue peaks. That's how Mundakayam Ghat looks most of the time. The rocky and unfavorable route leading up to this well-known dawn and sunset location, one of the most highly recommended Vagamon locations to visit, adds to its charm. This is also regarded as one of Kerala's top offbeat destinations.
Kerala, Kanjirappally Taluk, Kottayam District
7. Vagamon Falls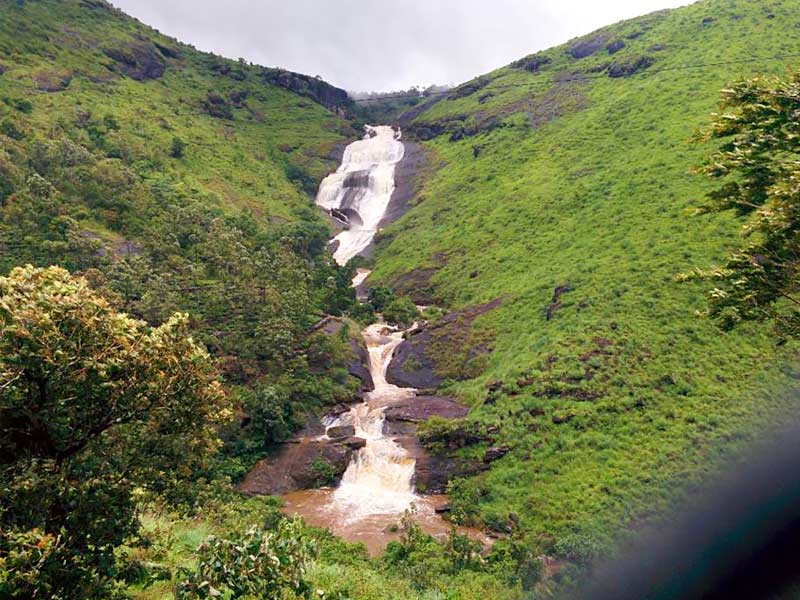 This is one of Vagamon's most lovely attractions. Vagamon, with its lush green hills and pleasant weather, is one of Kerala's most picturesque locations. And Vagamon Falls adds to the beauty of the area. It's a beautiful sight to see the white water cascading down the slope. It is a popular picnic location for families and couples and is also known as Palaruvi. This is also one of Kerala's most popular waterfalls.
2 kilometers from the city center
8. Idukki Dam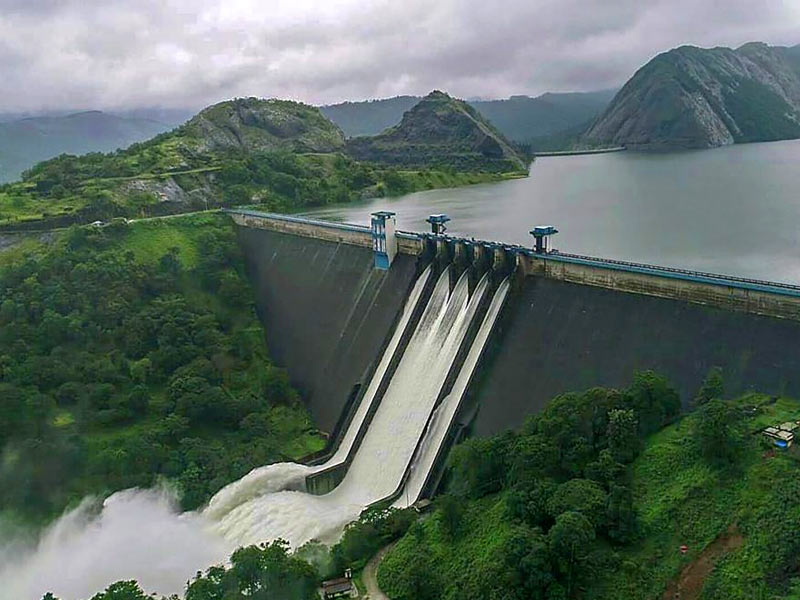 The Idukki Dam, which spans the lovely Periyar River, is a geometric masterpiece. The dam, built in the shape of a double curvature arch, attracts visitors from all over the country and is one of the Vagamon Kerala tourism attractions. This location, which overlooks a panorama worthy of a painter's imagination, is a must-see for anyone who appreciates nature. This is one of Idukki's most popular tourist destinations. There are also various Vagamon sightseeing tours available that will take you around the area's top sites.
Cheruthony, Idukki Twp, Kerala, 685602
9. Pattumalai Church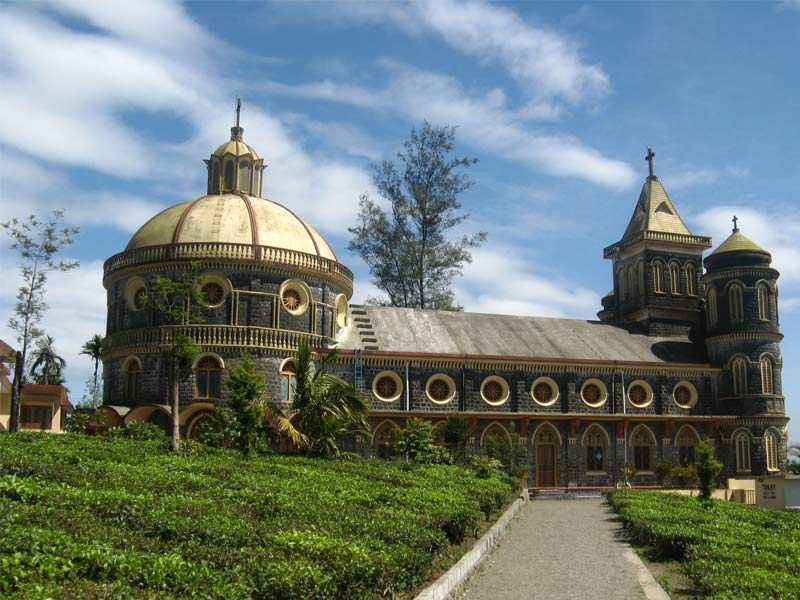 It is one of the best sites to visit in Vagamon and is located 32 kilometers away. The church's architectural marvel draws visitors from all around the country. From this vantage point, you may get a beautiful view of the plantations. On your vacation to Vagamon, it is a calm retreat and a good area for meditation. This location is also surrounded by some of Kerala's top heritage destinations.
Market Marg, Peermade, Pambanar (Kerala) 685532

32 kilometers from the city center
10. Pine Hill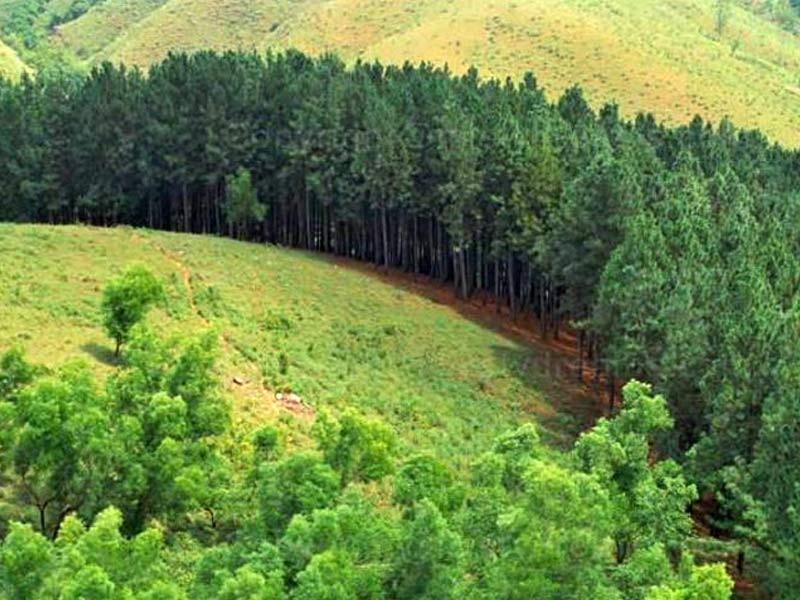 This one may not be as well-known, but it is one of the best spots to visit in Vagamon. Pine Hill will make you feel a variety of emotions. I'm not kidding! Although there isn't much to see here, a walk here will leave you feeling wonderful and at peace. Walking in the woods may become a reality here. This region is also one of the top Vagamon tourist destinations you should visit.
Pine Valley Road, Vedikuzhi, Kolahalamedu, Kerala 685501 is the address.

4 kilometers from the city center